This post has been compensated by Collective Bias, Inc. and its advertiser. All opinions are mine alone. #OREOTHINSideStory #CollectiveBias
Lately everything has been about the upcoming change in our lives: the baby. When I'm not working or studying for the GRE, you can find me with a paintbrush in my hand, sitting in a pile of storage bins, or organizing all of the thoughtful baby gifts from our friends and family.
Part of the nesting process has been throwing out, donating, or selling items in our home. Daniel and I both like to hang onto things a bit too long…and we finally cut the cord. Figuratively speaking. Literally this won't happen until the end of October. Badum-psh!
We have cleaned out oh-so-many boxes that I already feel like we're off to a fresh start. The difficult tasks and revamps [hello, guest room!] have been done, so all that's left is the nursery. It's been so incredibly tiring that I've had to make time for myself. Life has definitely sped up in the last few months, but now it's time to force myself to slow down. I need some me time, please.
I am pretty much in love with how the new guest room has turned out – especially the color scheme and natural light [it used to be our green and yellow giant closet…whoa]. The space is so relaxing that I've taken to hiding out in here with my pregnancy books [or whatever YA novel I'm currently into] to read for a while, or tune into Hulu for the Mindy Project. You can bet I sneak a snack in, too. What is me-time without some OREO Thins?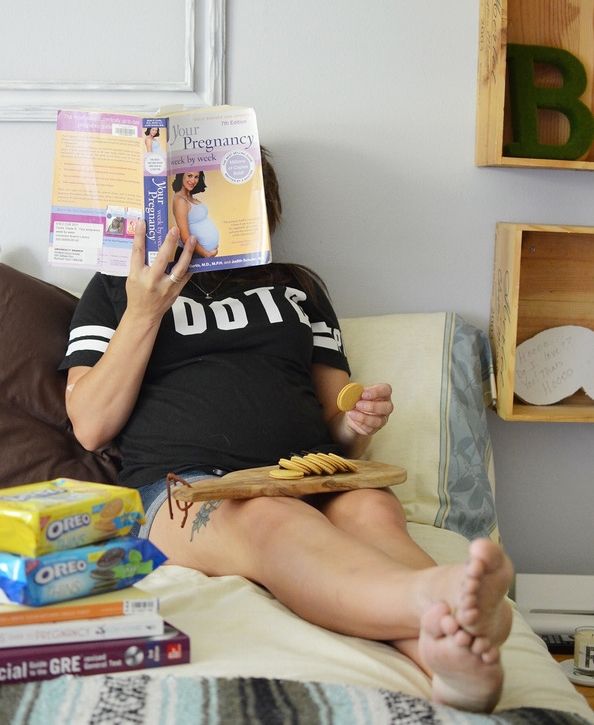 I basically can't hit up my preferred grocery store, Kroger, without wandering through the cookie aisle. Mint OREO Thins are my favorite: that minty flavor combined with the delicacy of the Thin itself. This time I was also intrigued by the lemon variety. Both flavors are incredibly crisp and refreshing! Which is your favorite?
Make sure to enter the amazing sweepstakes below for a generous amount of spending money for your next trip to Kroger [or Kroger Banner] store!
xoxo