I used to do a Home Tour every once in awhile when we first moved in, but 6 years later our styles and goals for our home have changed. So here is a bit of an update! We shall start with the Guest Room and then eventually share the Nursery – you know, once it's done. 🙂
Before we could set up the baby's room, there was a bit of shifting that needed to happen. The dreamy giant closet was going to become the new guest room [old guest room here], which meant we needed to move everything back into our original master closet. That took longer than expected…Daniel had to remove all of the old shelving and replace it with giant closet shelving, then we needed to patch all of the holes in the old and new closet before painting. The whole process was actually a lot of fun. Daniel and I worked together and took plenty of Netflix breaks. I even got him kind of into the Office!
Once all of the clothing/crap was sorted, purged, donated, etc, I dove into the guest room paint job, which was a lot more detailed than I had imagined, especially since Daniel had the brilliant idea [serious, no sarcasm] to remove the cabinet doors and make extra shelving. That way A) I could finally "show off" my book collection, and B) we don't hide all of the crap we own! Which means we purge more often so the shelves aren't filled with it. Seriously, moving to a bigger house meant filling it with more and more stuff. What a depressing clean up job! But also very cleansing. 🙂
I felt such enormous relief once the guest room [and guest room closet!] were finished. Ask me why I have been putting off finishing the nursery paint job, though because I have no idea! My cousins are coming into town soon for the baby shower and will be installing a pallet wood wall in her room. How cool is that?! So obviously I have a deadline. I've been distracting myself with other chores because apparently part of nesting is finding things that need to be cleaned. Instead of moving some boxes out of the nursery the other day, Daniel busted me doing the dishes. ha!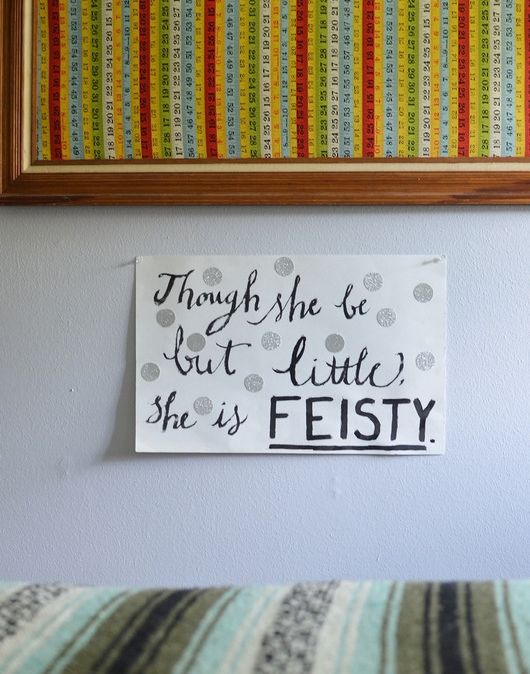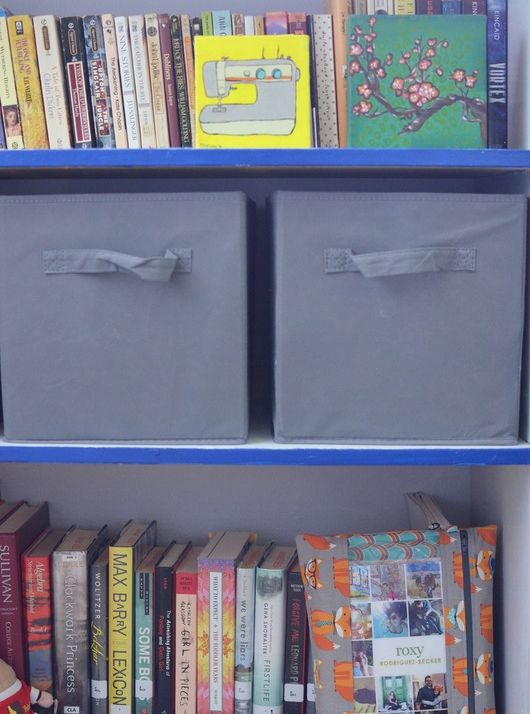 I continue to use the guest room as my home office, but now I'm excited because it's extra cute and relaxing! Hopefully our guests [and dog sitter] enjoy the guest room revamp, too!
What's your favorite room in the house? Because this one is coming in a close second to my own room – only because I love my dang bed. 🙂
xoxo