This is a sponsored post in collaboration with Original Wear Travels Aboard and the Houston Latina Bloggers. All opinions are my own.
Wedding attire has never been my forté. In fact, I have one outfit I have actually dubbed my wedding uniform. Since I've been doing a bit of horizontal growing lately, it doesn't exactly fit for the summer! Instead of relying on my super stretchy Old Navy dresses, I decided to try a simply blue shift.
A kimono wrap would definitely have been more appropriate, but all I had with me was my denim jacket. Not too shabby, though! Thank goodness the New England area isn't as hot as Houston. :-/
Thanks to Original Wear Clothing, I was sporting my favorite Moroccan clutch! No way I'm lugging a big ol' purse around between the wedding and reception. With three compartments I was able to keep my money, phone, emergency credit cards, and lip gloss separate. 🙂
Original Wear Clothing is an incredibly unique company run by Myriam, who has ties to the Houston Latina Bloggers and currently resides in Spain [jealous!]. She picks up items from her travels around the world, and they typically don't last long. But that works out great because she's always got new and unique items to offer! Visit Myriam's shop here, and read more about her super cool life here.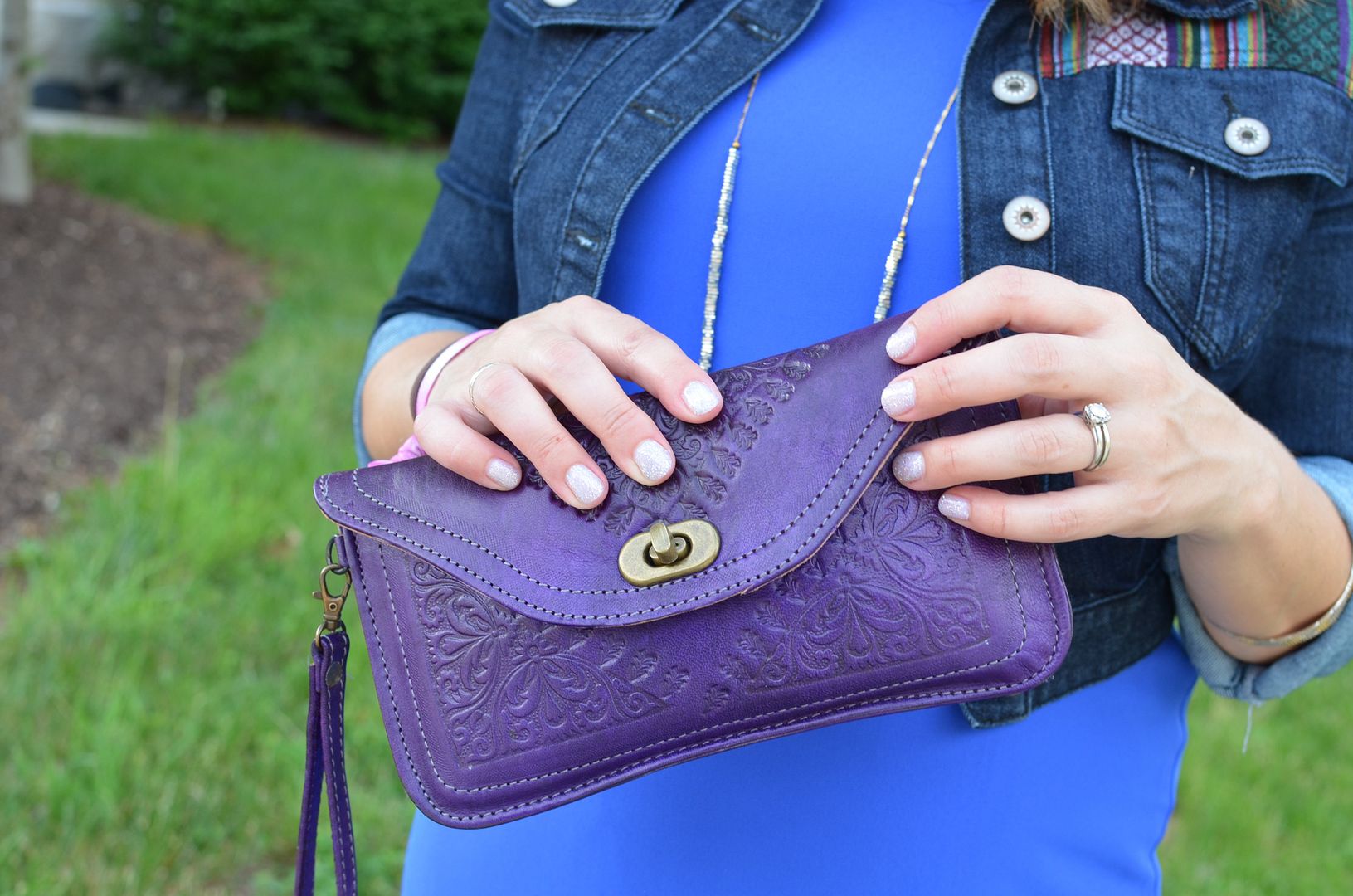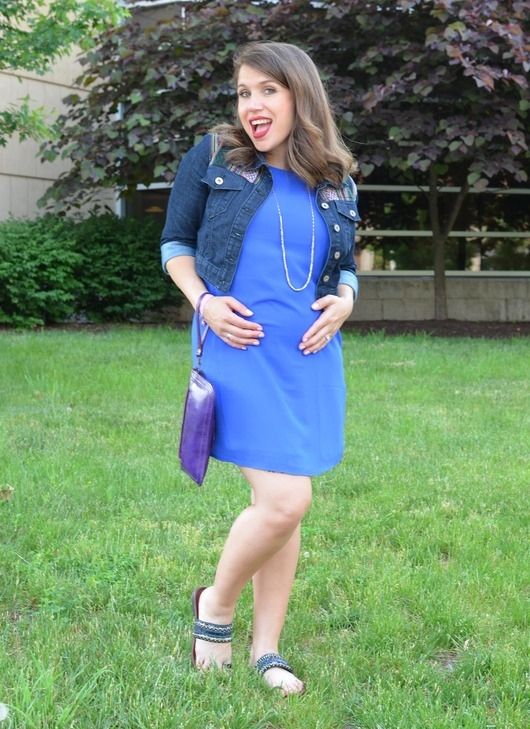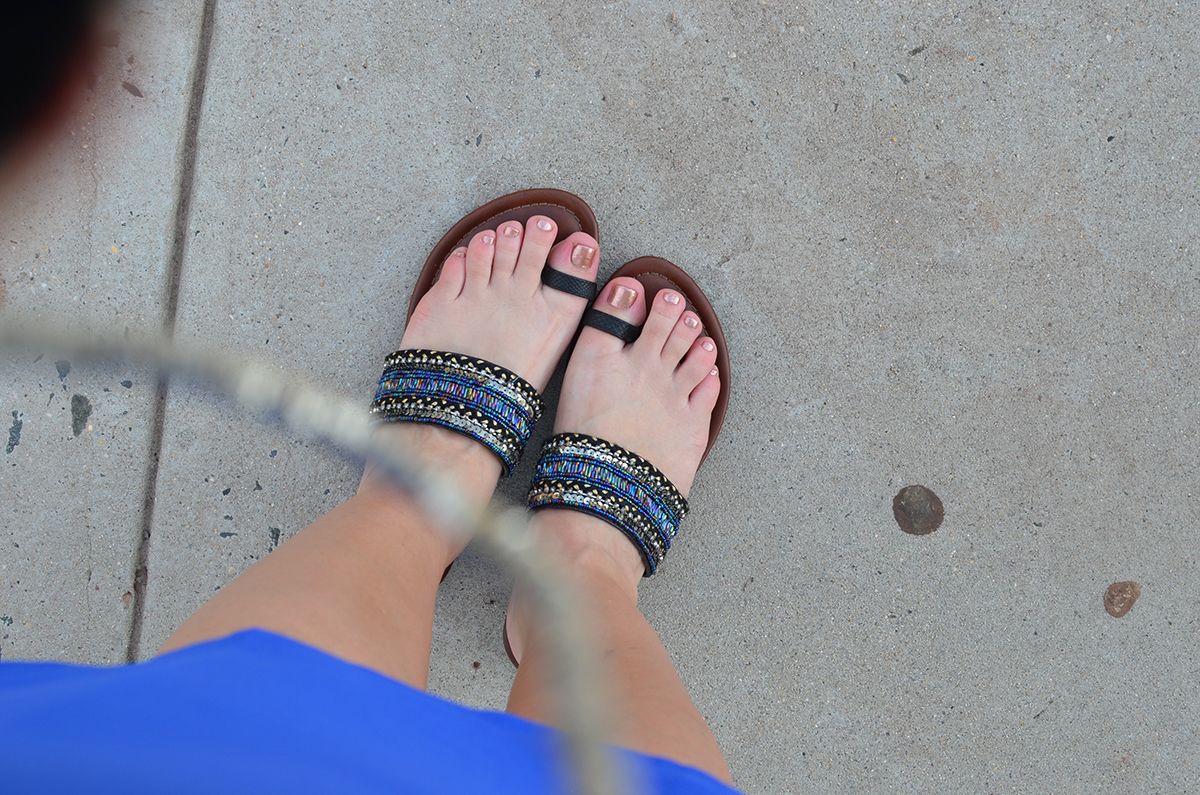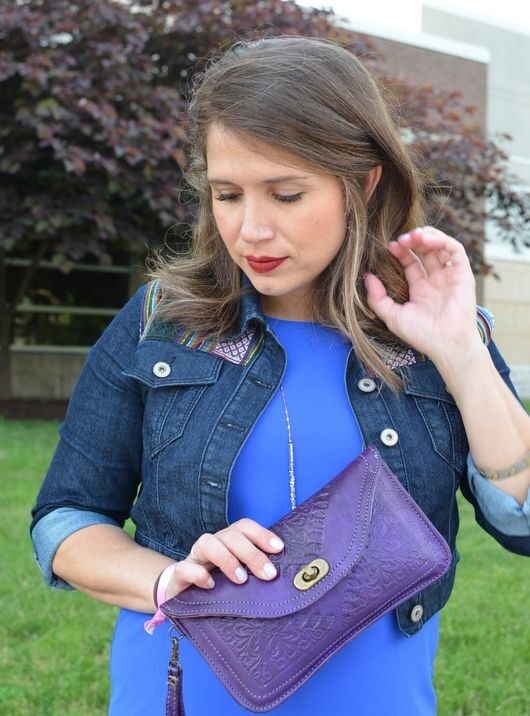 Similar blue shift  //  Original Wear Moroccan leather wristlet  //  Similar denim jacket
Rocksbox bracelet and necklace  //  Jessica Simpson sandals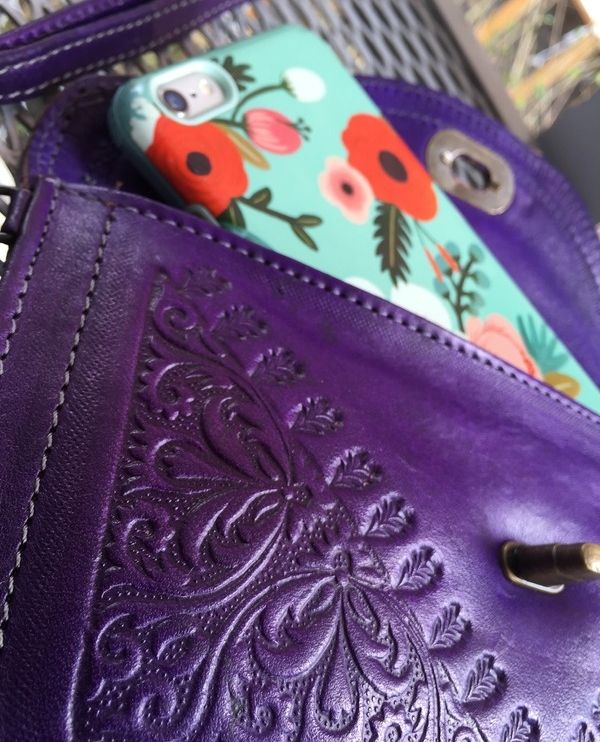 I wore my Original Wear Blogger tank through the airport and received a couple compliments. Security even asked me if I was a fashion blogger. I laughed and said I try doing outfit posts, but I've had some difficulty with my recent growth [*points to belly*]. I am feeling out this baby bump, though. I think it's going alright now that I have some options!
xoxo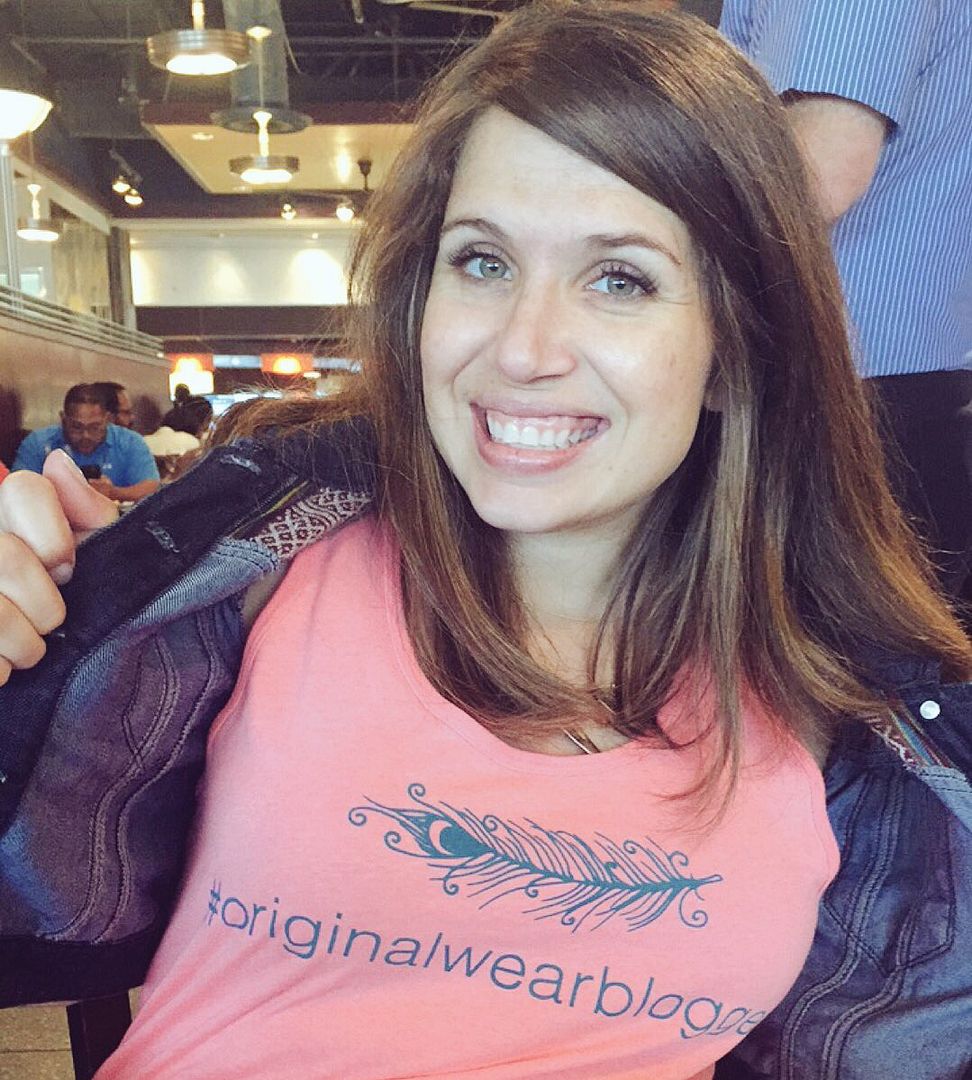 p.s. I also received a beautiful leather cuff that was repurposed from an old belt. Daniel has taken a liking to it, so I had to give it up. That boy and his cuffs!