Welcome! Other posts you might enjoy are in the Pets and Animals subcategory of my blog! 🙂
Looking for more DIY treats?
In true Pavlovian style, as soon as my dogs hear the ice tumbling from the freezer, they come running. Sam and Osa already already know I will give them an icy treat, and now that summer is upon us I try to hook them up a little more often.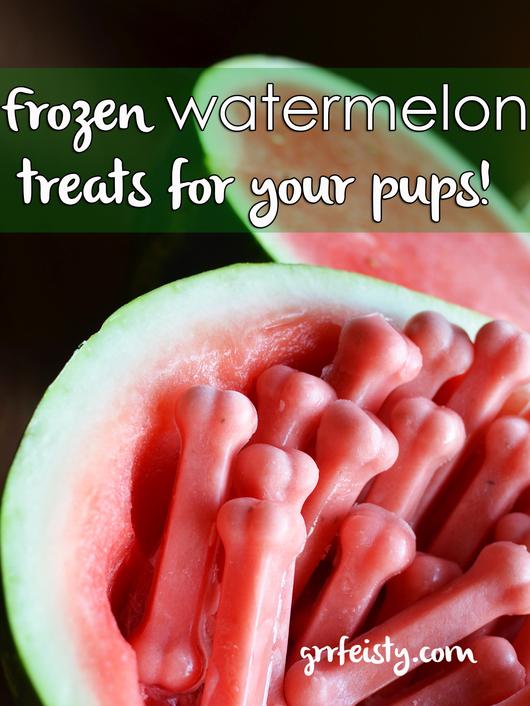 A while back I wanted to help my sweet pups cool off with something more fun and less bland. Enter Pupsicles! They loved the peanut butter version of course, but that color…left a bit to be desired. I noticed the drool hanging from their cute little jowls whenever I snacked on watermelon and decided to do some research. Watermelon is perfectly okay for dogs to eat as long as you remove the seeds first because they can cause intestinal blockage. A few frozen dog treat recipes later, I decided on this one because you only need two ingredients!
Fact: Be careful feeding apple slices to your dog – remove those seeds!! OITNB fans might already be aware – but apple seeds contain cyanide. A few seeds are fine, but enough over time can be hazardous to your little fur baby. Also remove the core as it can be a choking hazard.
DIY Frozen Watermelon Dog Treats
A quarter of a watermelon [[I opted for seedless]]
One can of coconut milk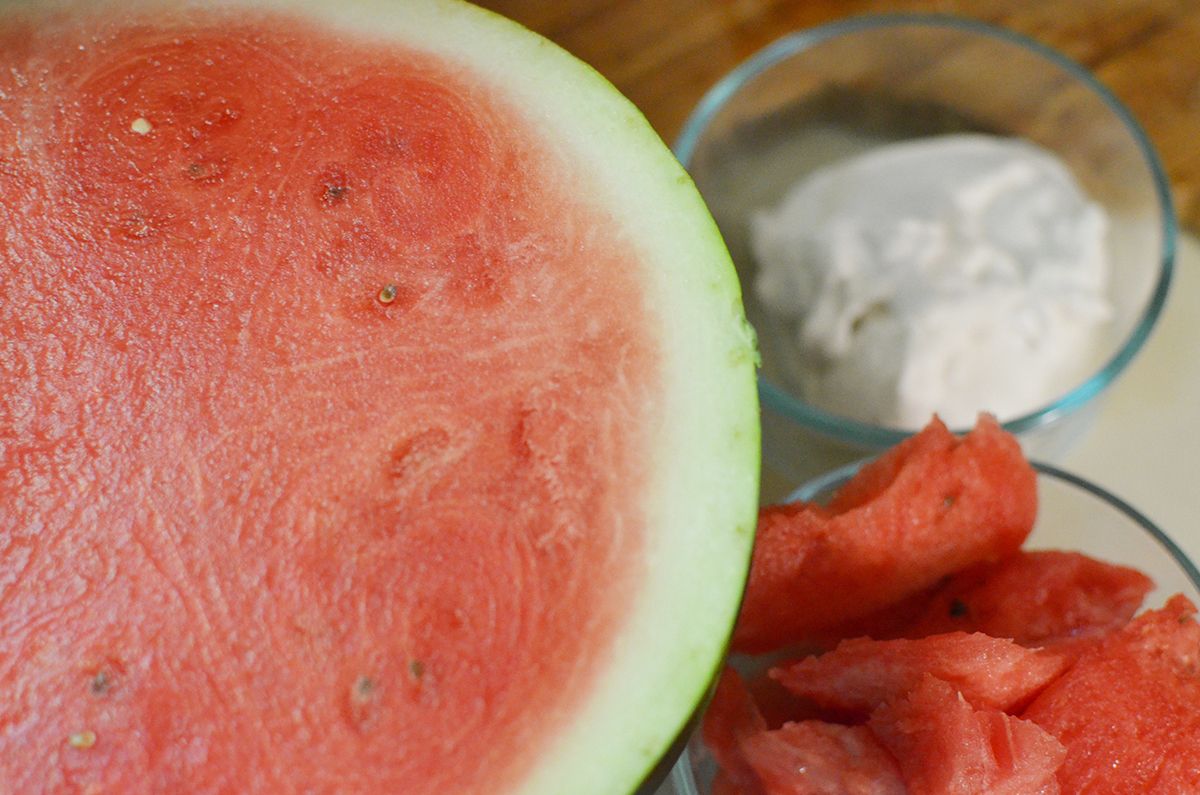 Scoop out about 1/4 of the melon [[and eat the rest because pregnant]].
Blend together with the can of coconut milk – add more watermelon if you want a darker pink.
Pour into ice cube tray and wait. 🙂 (these are cute, too!)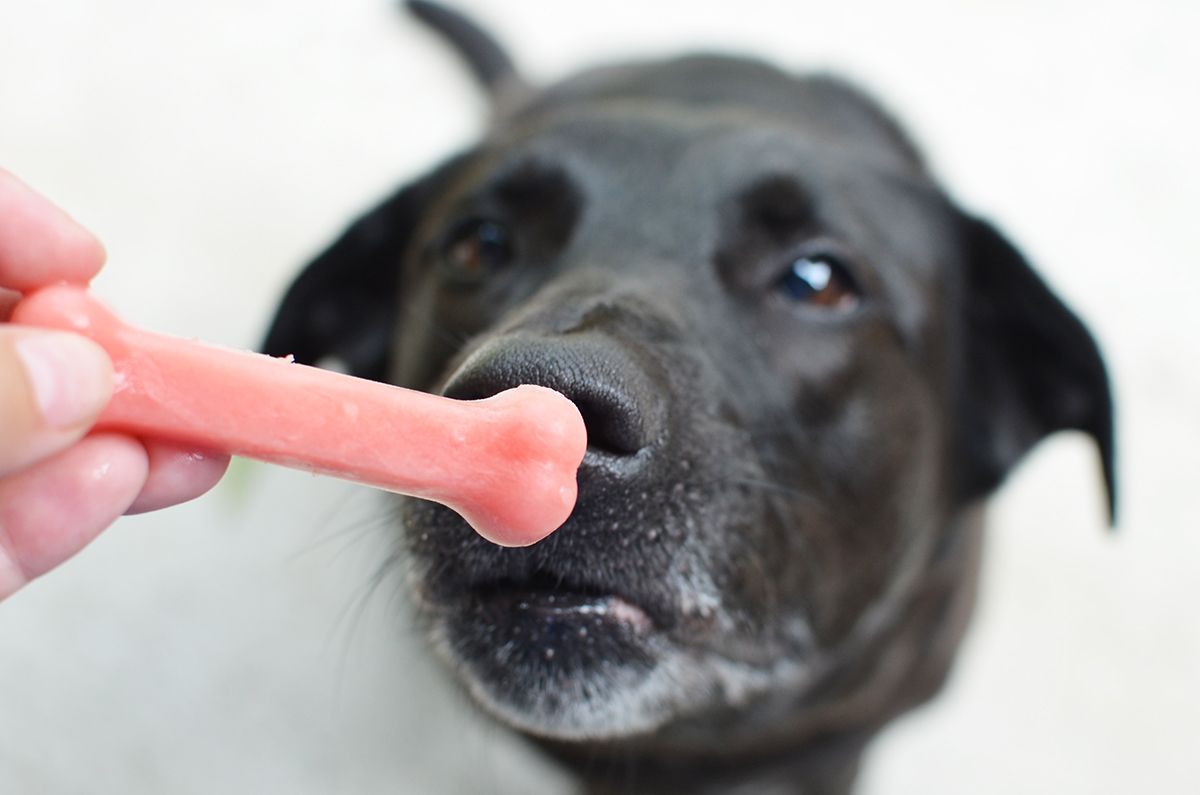 How do you keep your dogs cool in the summer? Have you tried any similar kinds of recipes?
I appreciate your visit to my little corner of the web! Catch more animal-related posts [and more!] across other platforms:
Instagram  //  Twitter  //  Facebook
xoxo
This post contains affiliate links.