This shop has been compensated by Collective Bias, Inc. and its advertiser. All opinions are mine alone. #MomsSipSmart #CollectiveBias You should consult your physician before consuming Fre if you are pregnant or have any health concerns regarding alcohol. The following content is intended for readers who are 21 or older.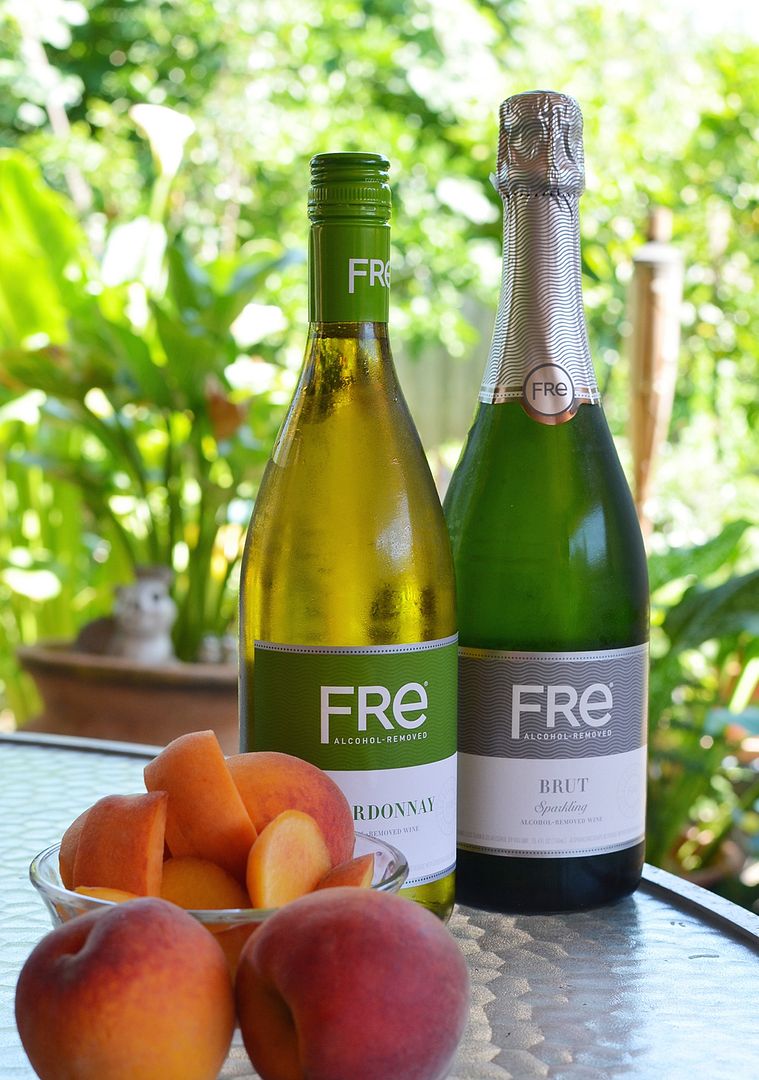 I was never a heavy drinker, but knowing that it will be quite a while until I can sit back and relax with a glass of wine [or two] is kind of a bummer. Don't get me wrong, I'm not fighting any urges, but it still sucks. Especially with summer coming up, all those hangs by the pool, donut floats, beer sparkling water in hand…
When I heard about Fre Alcohol-Removed wines I was immediately intrigued, but also a little hesitant. Would it really taste like wine?? After all, the de-alcoholization process [say that 5x fast] only leaves less than half a percent of alcohol. I ended up buying a bottle of Brut and Chardonnay, as well as a few peaches, because a craving is a craving after all. 🙂 While I had all this fruit on hand, I looked up a summery mocktail recipe that sounded absolutely refreshing.
Your basic champagne spritzer! Yup, I opted for the Brut! Despite appearances, I missed opening up a bottle of champagne. 🙂
Fre[sh] Peach Champagne Spritzer
Recipe [serves 2]
5 peaches
2 tablespoons of honey
2 cups Fre Brut sparkling wine
1 cup sparkling water
Slice and pureé 4 of the peaches, use the 5th as a snack/garnish. Add the Brut and sparkling water into the blender for a few more seconds, then serve.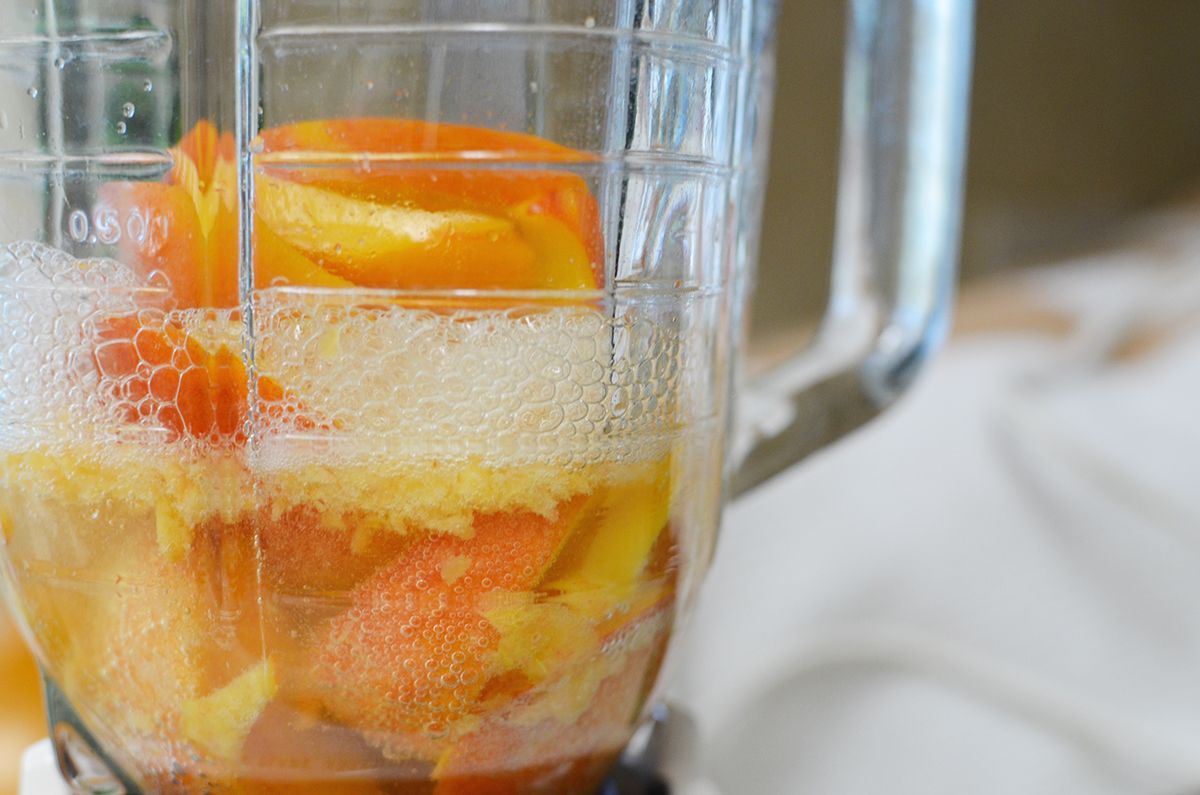 Easy peasy! My mom and I enjoyed a glass on the patio after a few errands, and a dog bath. ha! She was equally impressed with the flavor. I tried the Brut straight out of the bottle while I made us the mocktails – it tastes like fizzy white grape juice! Definitely makes for a great base. Now I have a fun recipe [and alternative beverage!] to bring to whatever pool parties I am invited to this summer – hint hint. 🙂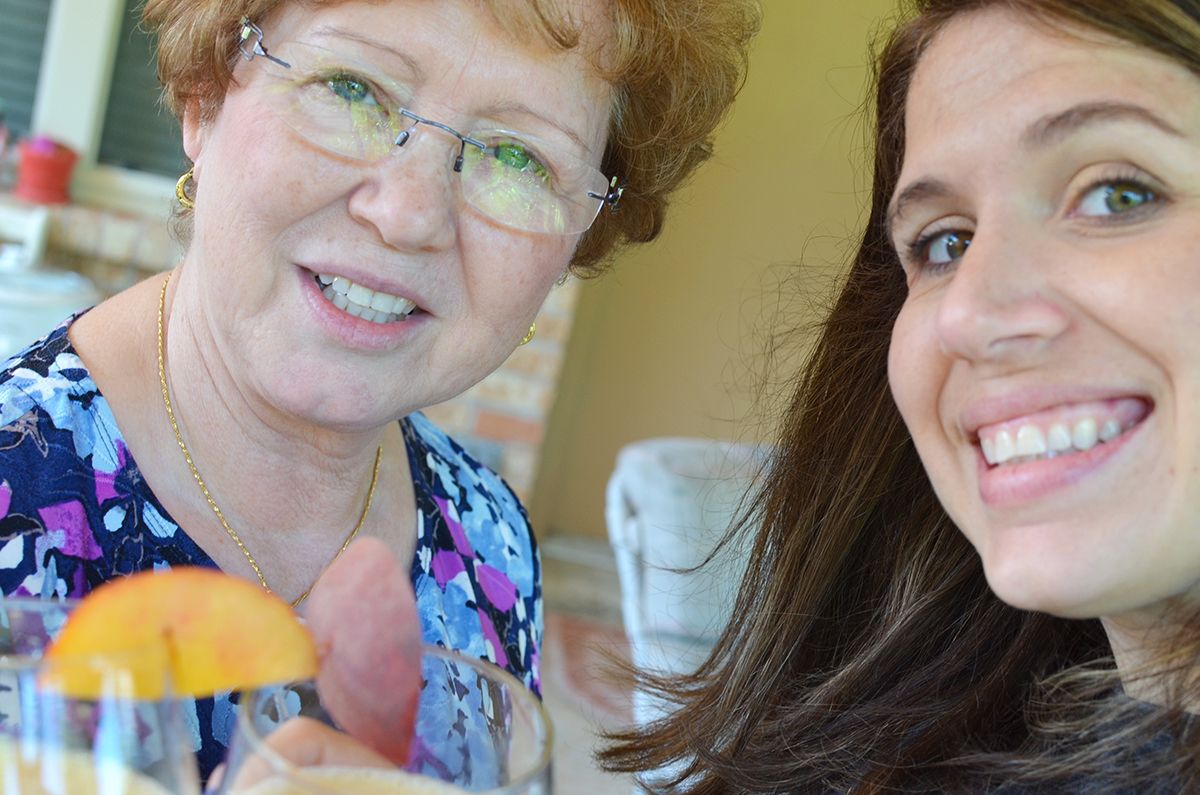 What is your favorite cocktail [or mocktail!] that I could possibly concoct with my chilling bottle of Fre Chardonnay???
xoxo
p.s. Interested in giving these alcohol-removed wines a try? Check out this coupon at One Stop Wine Shop where customers can enter promo code FRE at checkout for 30% off. [[Note: Cannot ship (from site) to Alabama, Kansas or Tennessee.]]