This shop has been compensated by Collective Bias, Inc. and its advertiser. All opinions are mine alone. #yougottabekittenme #CollectiveBias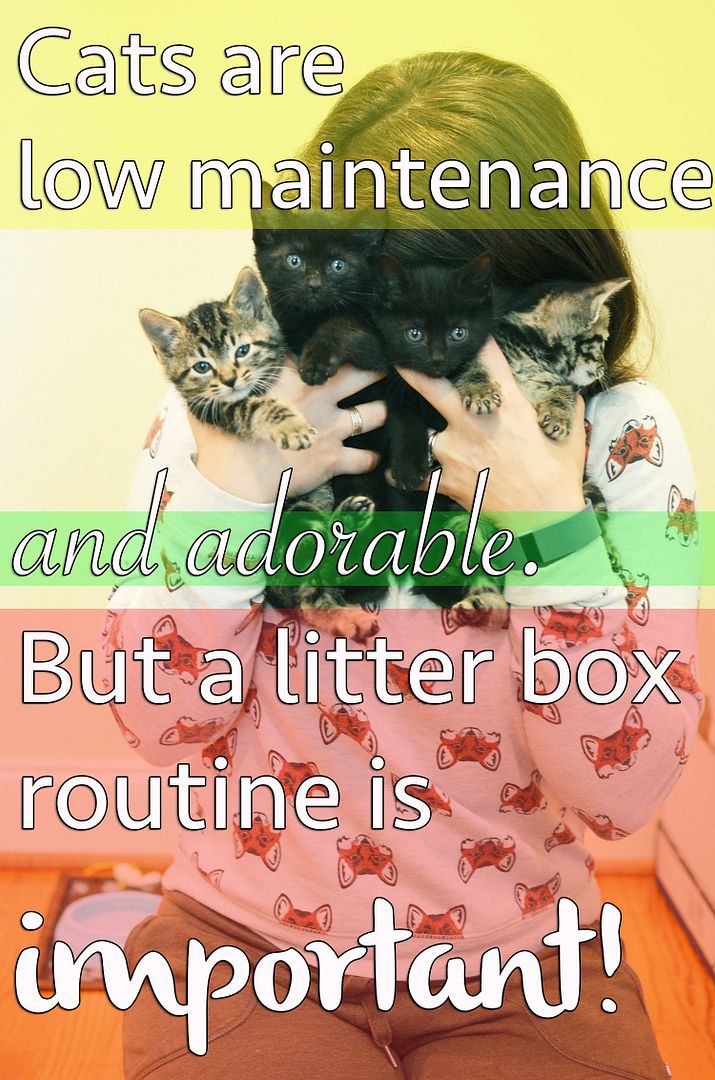 I've always thought of Rory as a kitten. She was so tiny for so long that we only needed to clean her litter box about once a week. But Rory is almost 3 now. And not so little. We recently noticed her sitting awkwardly in random corners around the house. She gradually started doing the same odd sitting on the dog beds, too. What was going on?
After cleaning out the litter box one day, I noticed she was only using it for her…lumpier business. This "awkward sitting" was her peeing stance! After much googling, I discovered that we were not scooping Rory's litter box often enough. She is not a little cat with little excrement anymore. Rory is a three year old cat with adult sized excrement that needs to be scooped two to three times a week.
Cat are incredibly low maintenance, but they are also quite particular. Especially when it comes to their potty palace. ha! Once we made the discovery, Daniel and I decided to [obviously] clean her box more often, and also change her litter brand. Because the box is in close proximity to the living room, we went with Fresh Step Total Control with the Power of Febreze from Sam's Club. Thanks to the Borate Technology, I haven't noticed anymore of that "cat litter smell" in the vicinity thanks to the odor-controlling powers of Febreze, and Rory has been going regularly in her litter box – no more awkward squatting!
Did you know that cat litter is also great for absorbing other odors, too I sprinkled some Fresh Step Odor Control with the Power of Febreze into the bottom of the kitchen trashcan [below the bag], and also filled some old socks with fresh litter to place inside my smellier pairs of shoes. You know the kind. Sneakers or the ones you can throw on without socks. We all have them! I can't wait to rid our closet of all the nasty smells!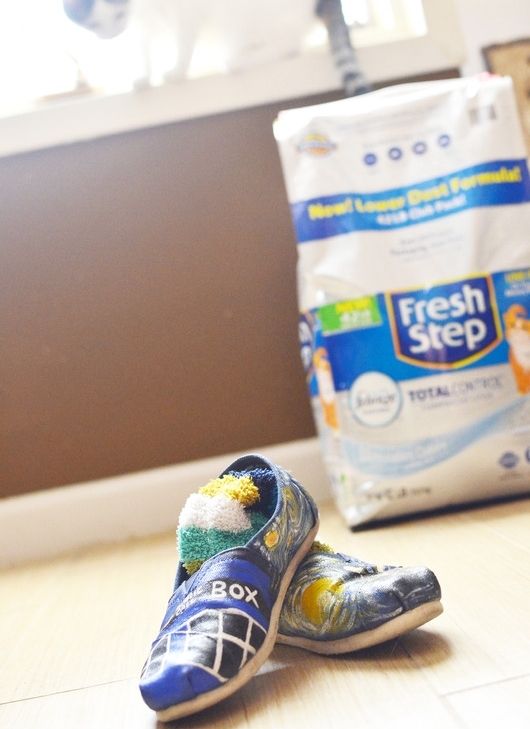 As you know, I can't mention my cat without also making something for her. Usually they are costumes, but I decided to do a little something meant for her to enjoy. She loves hanging around with the dogs, and when we aren't home, that means she's trying to find a spot to lay in "their" room. This usually means she's knocking stuff off the piano, or hogging Sam's windowsill trying to see over the hedges.
I made Rory a little perch on top of the piano so she can hang out with the dogs in style, while also peeking out the window. It's the easiest thing, too! I thrifted an old piece of luggage, and then hit up a craft store for a fat quarter of fabric [I chose fleece], as well as a small bag of stuffing. Voila! Kitty in a case.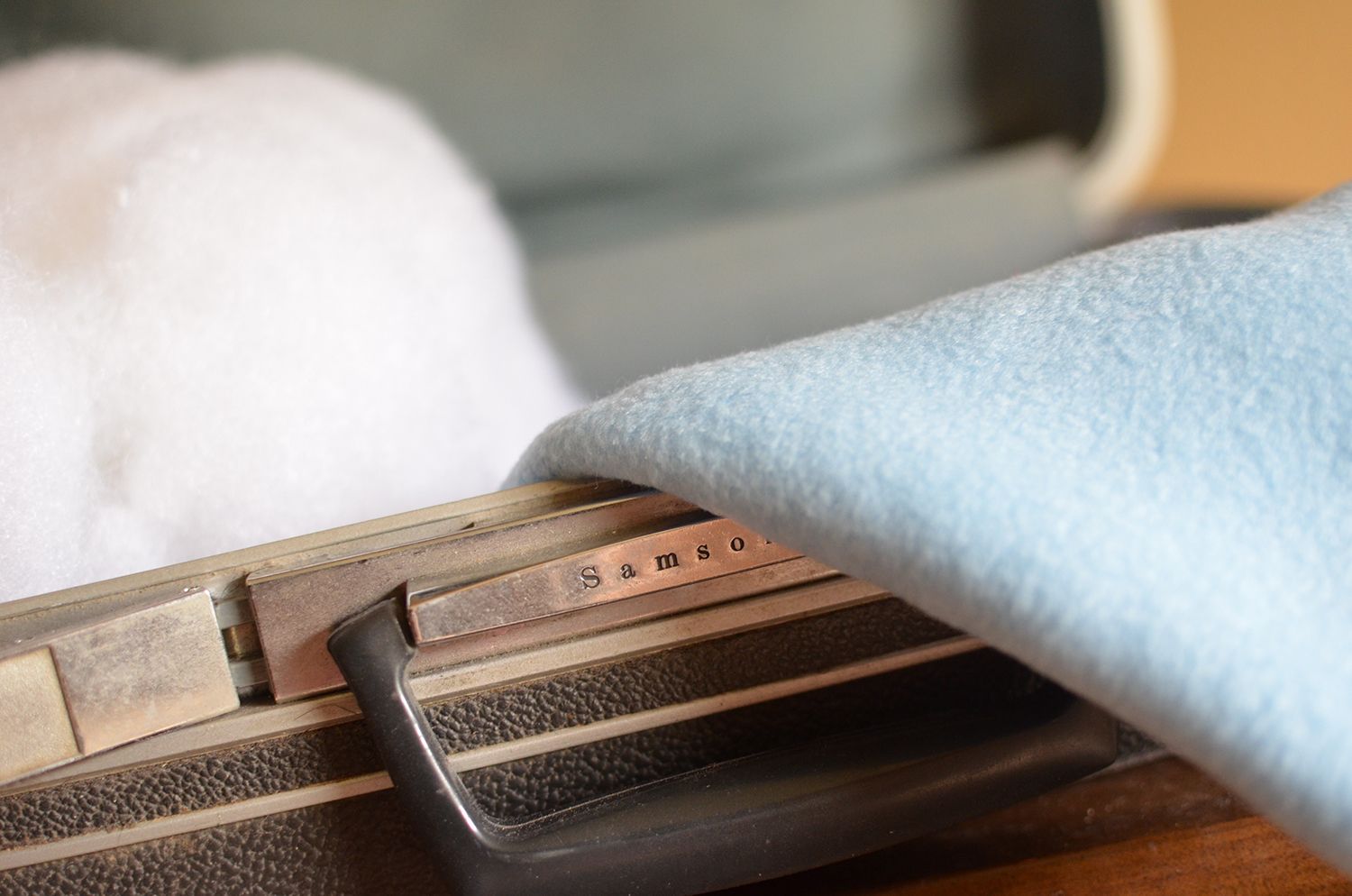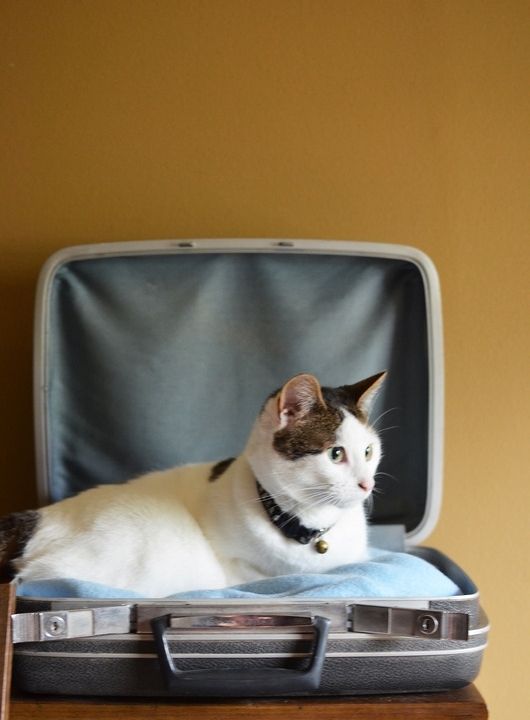 I'd like to thank Fresh Step Total Control with the Power of Febreze because, along with a nicer smelling litter box and happier cat, they also gave me a nice chunk of money to donate to a pet rescue organization. Remember these puppies? Well the same friend that fostered them is also fostering 6 kittens for the same organization. Aren't they the cutest?? Rescued Pet Movement is in need of foster parents and donations, and I'm so glad I could help at least in one way! While I can't have any new animals at home, I love helping my friends who are fostering when they are away. Or just helping her socialize the kittens with snuggles and cuddles. 🙂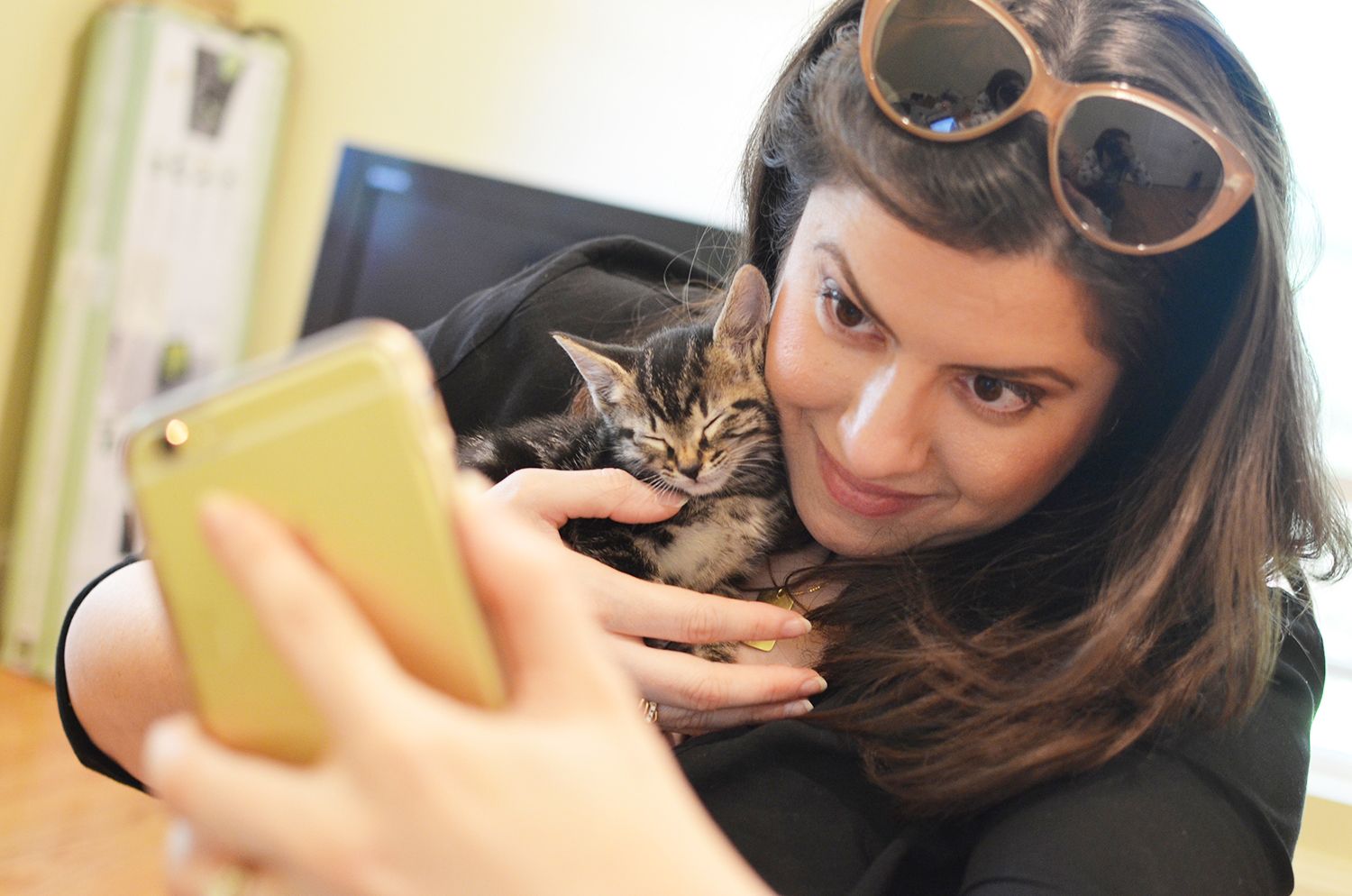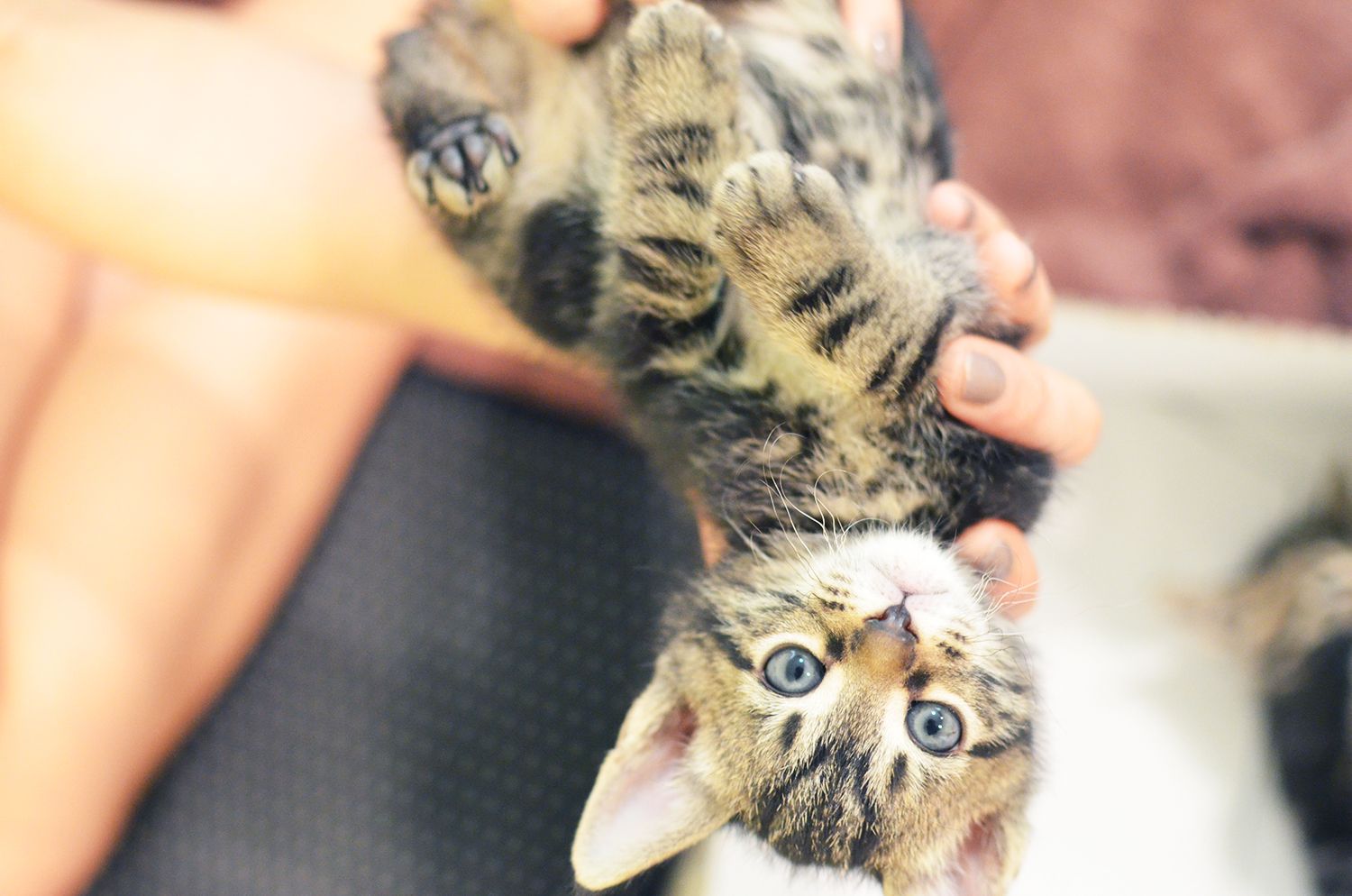 Did you know about any of these alternate uses for cat litter? Which would you use? I even read about some folks using it in a facial scrub. Interesting…
xoxo
Pick up your own bag at Sam's Club between May 11th through June 5th and receive the May Instant Savings Book discount of $3.50.