Blog conferences are my jam, and I am so glad I was able to attend Thrive this year. Embassy Suites Woodlands hosted the event and I had won a night's stay a few months back [THX Houston Bloggers!], so it worked out perfectly. I arrived early and relaxed in my gorgeous suite for a while before heading out in search of sustenance. Whole Foods [and a few restaurants and shops] were a 5 minute walk away, so I grabbed some summer rolls a before our first social gathering. The walk was so peaceful, I even stopped to sit by a fountain before continuing on my short walk. 🙂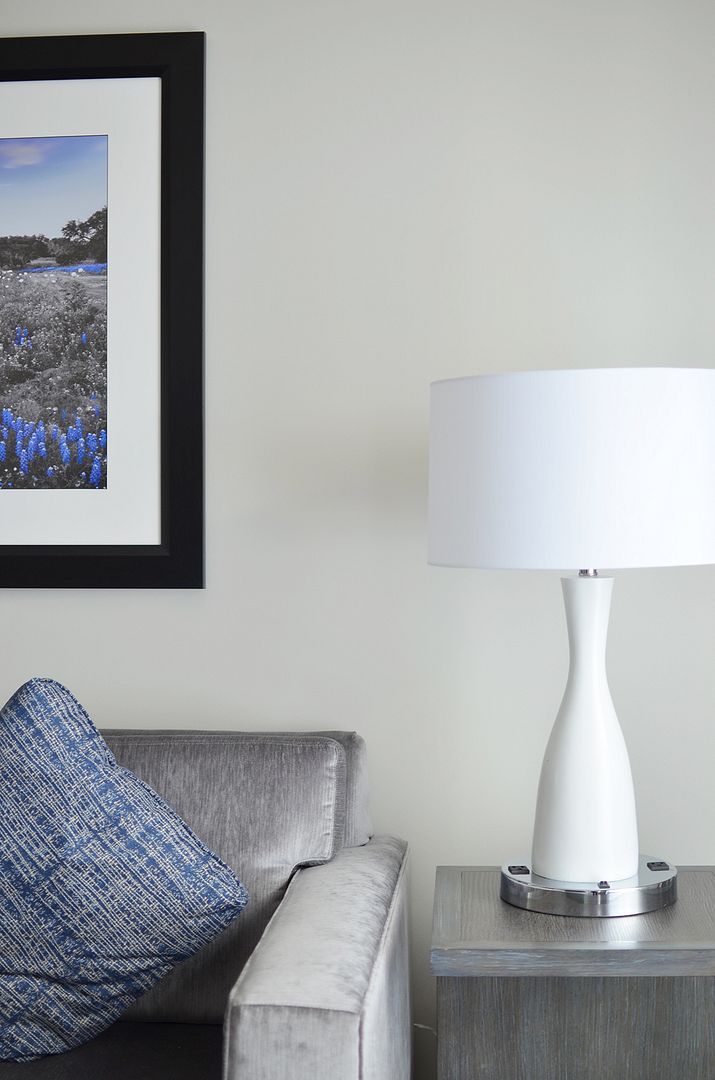 Our first event was the welcome party featuring a variety of booths from the sponsors. Francesca's had an adorable seating area with delicious cookies that I snacked on that night and the following day [because they had more!]. Whole Foods had a DIY sugar scrub area set up. I definitely made one – it smells divine! I also hung out with the folks from Smart Blend for a while, and talked to Mefi of Journey to Africa. I met her a few months ago because I am dying to go on one of her blogger safaris! Maybe one day. 🙂
I was pretty tired and ended the night early. Not gonna lie, that delicious bed upstairs was calling my name. I took full advantage of my precious time in that suite.
The next day was action-packed! Well, for our brains, because it was a lot of sitting and listening quite attentively. Every speaker was amazing! I took all of the notes in my cute Thrive notebook. By the way, that swag bag was on point! As were the cookies and meringues that Sweet Marie's hooked us up with. I even brought some home with me! 🙂
I tweeted a few of my favorite quotes, like this one from the Keynote Speaker, Alissa Circle.
"If something isn't uncomfortable then you aren't growing." – @alissamcircle #thriveblogcon

— roxy (@grrrfeisty) February 27, 2016
Kristina Braly had a great presentation about vlogging. She also showed us some hilarious, and hard-hitting footage.

"Simply put, being vulnerable is a *good thing* in the video age." – @PrttyShnySprkly #thriveblogcon
— roxy (@grrrfeisty) February 27, 2016
I was excited to hear Ashley Rose speak, too, because I attended one of her social media workshops last year. Even though she was under the weather, she said some great stuff…like this gem. 🙂
"You know what? Eff it. You can't please everyone." – @SugarAndCloth #thriveblogcon

— roxy (@grrrfeisty) February 27, 2016
Other speakers and incredible information:
The team from Pretty Providence shed so much light on working with sponsors.
So did Skye McLain! She talked about rates and media kits.
Megan Weaver rocked the photography segment.
Kristyn Merkley surprised us all with how much we should be pinning daily!
Mallory Whitfield made us "ooo" and "ahh" over her knowledge of Google Analytics.
By the end of the day my brain was fried. But in a good way! 🙂 I can't wait to a) stay at an Embassy Suites [preferably the Woodlands location!] again and b) attend another blog conference. They are so inspiring and motivational! Do you have a favorite conference? I would love to attend ALT Summit one day!
xoxo