This shop has been compensated by Collective Bias, Inc. and its advertiser. All opinions are mine alone. #IAMSCat #CollectiveBias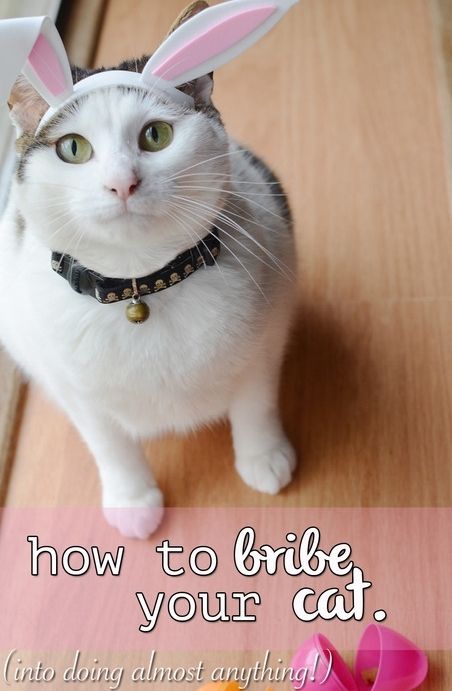 Last year around this time I taught you how to make adorable and super easy bunny ears for your cat or small pet. 🙂 This year I am going to teach you how to bribe your kitty into wearing the bunny ears through the use of IAMS™ treats.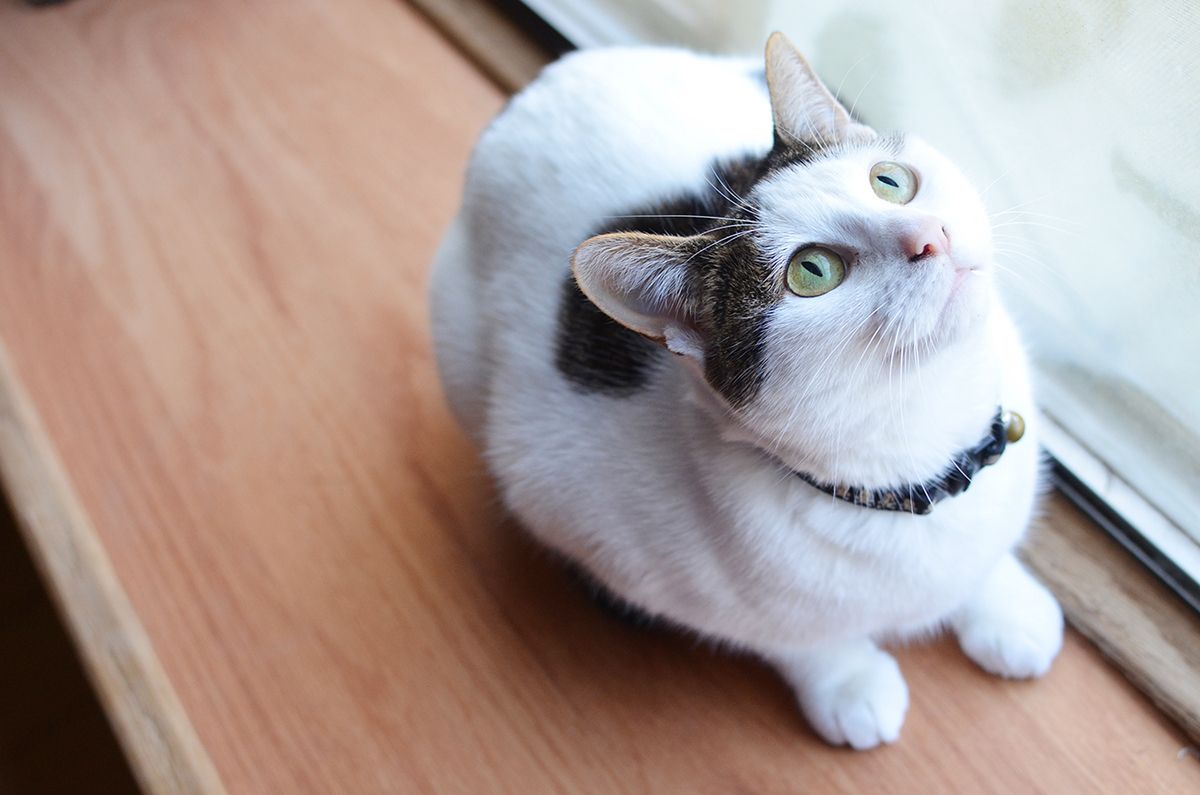 Look at this precious face! Don't you just want to smother her in kisses? Well now you can! Or at least, I can. 🙂 My sweet Rory has grown out of her "Ew, mom, you're icky. I want to claw your eyes out." phase, and moved into the, "Okay, but what will you give me?" phase. Yet even when she was a moody little mess, we seemed to have an agreement.
This is not a 100% guaranteed formula, and it will take many attempts before your cat stops running away from you after the first 10 minutes. Here are the two things you need to get your fur baby kitty to cooperate with you.
Environment is detrimental to your cat's comfort. And I don't just mean in your house, I mean specific locations where your cat already likes to hang out. For instance, Rory often spends her afternoons laying in the sun that shines through the window, which is why the windowsill is perfect for this particular photoshoot.
Rory is a spaz and flinches with just about any distraction. I made her environment extra comfortable by putting the dogs outside while photographing. They are way too interested in the treats!
Please note in the collage above, the two instances where Rory is photographed outside [center and bottom right], she is in my arms. If your cat is predominantly indoors, photographing her outdoors is not the best idea. You can tell that she is tense and uncomfortable.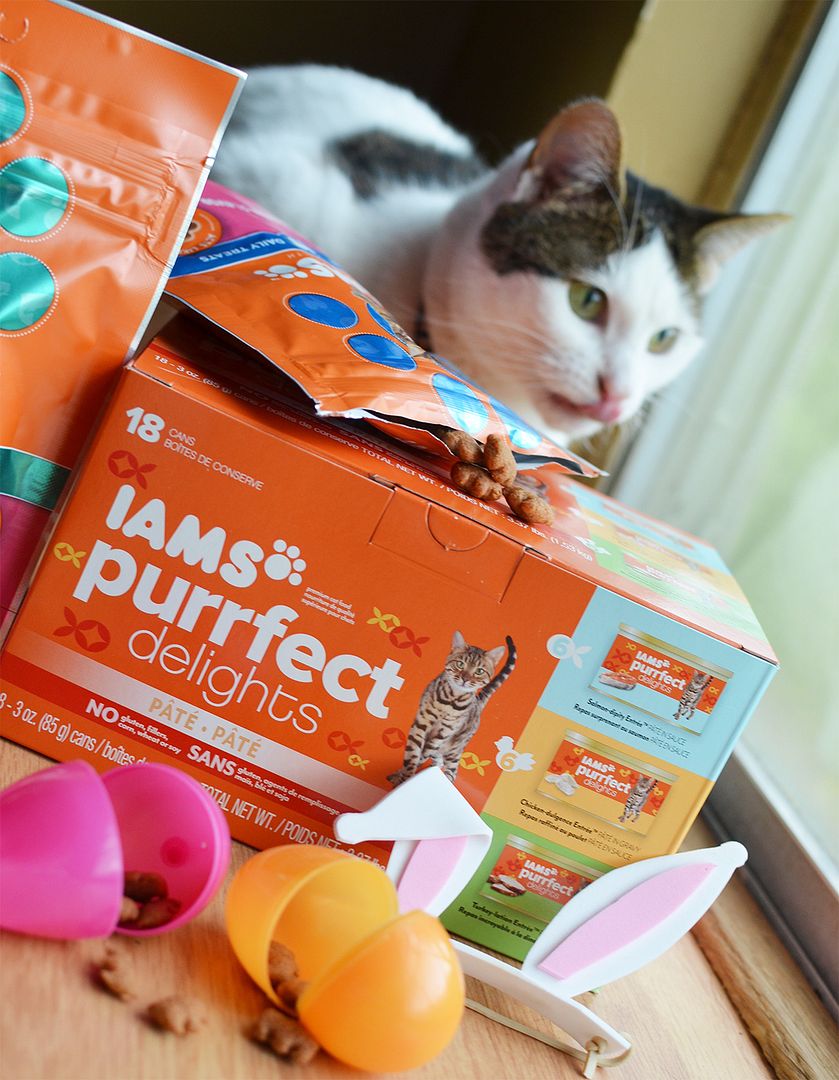 IAMS™ treats are a great source of bribery! I give her quite a few through the process, and it's good to know that they have a healthful purpose. The two treat bags I picked up at Walmart are Oral Care and Hairball Care.
To get your cat to the "relaxed" environment we discussed earlier, call her over using a meal-time tone, and give your cat a treat for showing up to the party.  Slide a few treats over to her until she makes it to the location or is near enough for you to scoop up. Then give her another once she is where you want her. This is when I put whatever costume on, give her a treat, take a few photographs, give her a treat, adjust the bunny ears, give her a treat – you see the pattern here? 🙂
As a reward later, I often mix a bit of wet food in with Rory's dry food. Once she hears that can pop, she goes crazy! IAMS™ Purrfect Delights are a great choice because there are a few options in each case, which you can select based on the nutritional needs you want to focus on.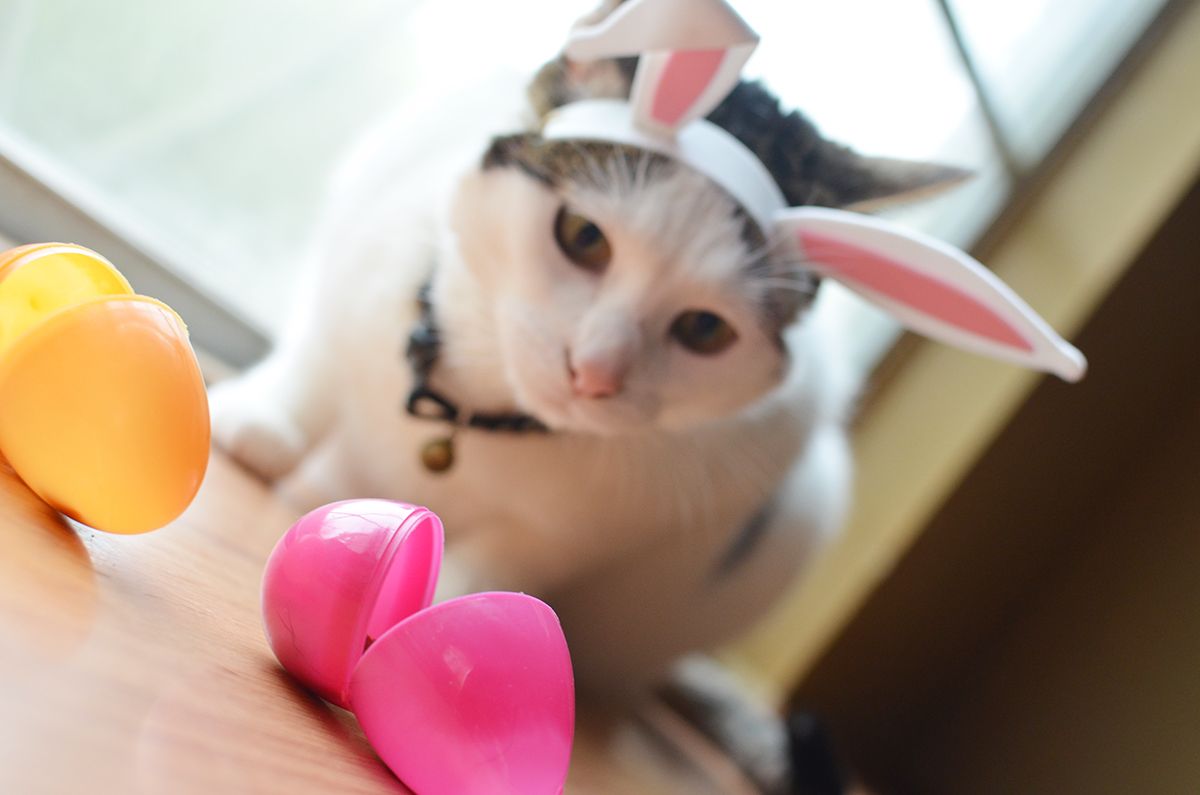 That's it! These are the two most important things for training your cat. She will become familiar with this routine and begin trusting you more and more. Rory will do anything for these IAMS™ treats!
Do you have any tips for training your cat? What would you like to teach him/her to do?  🙂
xoxo