This post is in collaboration with DoubleTree Hotel and Suites. All opinions are my own.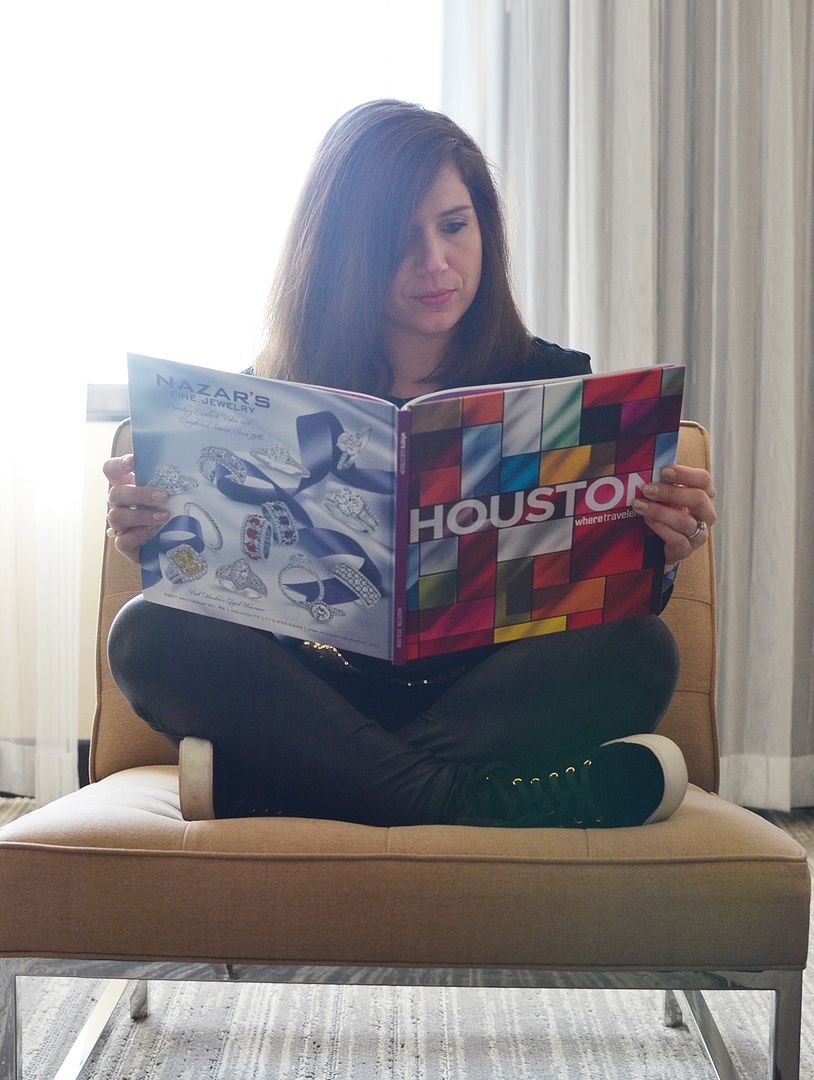 Last weekend, Daniel and I went on a little vacation within our own city. We enjoyed our staycation at the DoubleTree Hotel and Suites in the Galleria area. We were seriously two blocks away – and if it were a week day I totally would have taken advantage of all that prime shopping! While the mall on a weekend is not my style, the DoubleTree is right in the midst of what I consider a perfect date night.
One of my favorite things to do in hotels is simply relax. It's what I did before the Thrive conference, and what I did on this sunny Saturday. Especially since I was getting over a 48-hour headache! Taking it easy was all I had planned. The check-in desk was only slightly busy, but while Daniel waited outside in the car, I received a cookie, two bottles of water, and my room key!
Because the hotel is in a very nice and busy area, the garage placement is a little awkward. I would definitely recommend taking advantage of the valet service. The employees are super polite and professional and if I could go back in time, I'd opt not to self-park. 🙂
My favorite thing to do upon arriving at a cozy hotel is to take a nice, hot shower and prep for the evening. After I took my sweet time getting ready, it was time to fill our bellies. We ended up at a spot nearby neither of us had ever heard of: True Food Kitchen. Afterwards we grabbed dessert at Pinkberry, a couple drinks at Whole Foods, followed by a nice walk back to the car. We drove! It was only slightly chilly. 🙂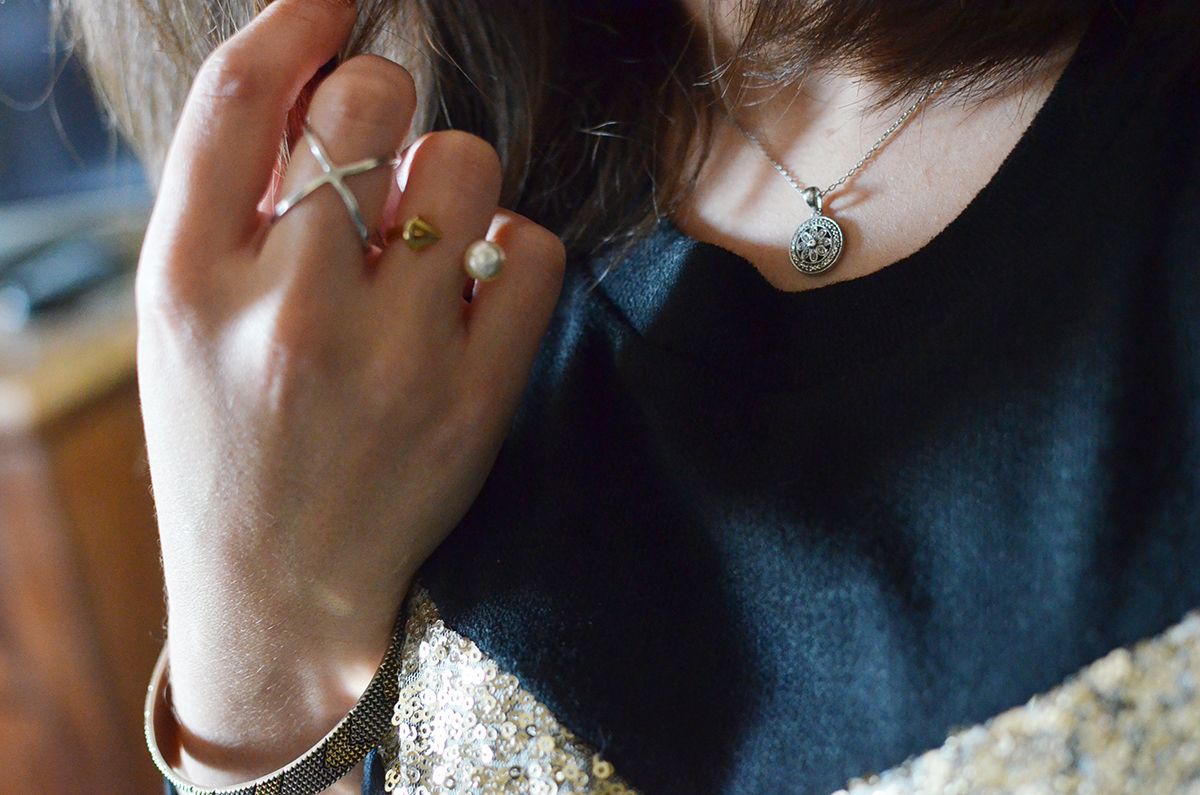 Jack & Monroe sweater  //  Nine West sneakers  //  Stella and Dot ring  //
Criss-cross ring  //  Rocksbox bracelet  //  Fitbit Charge  //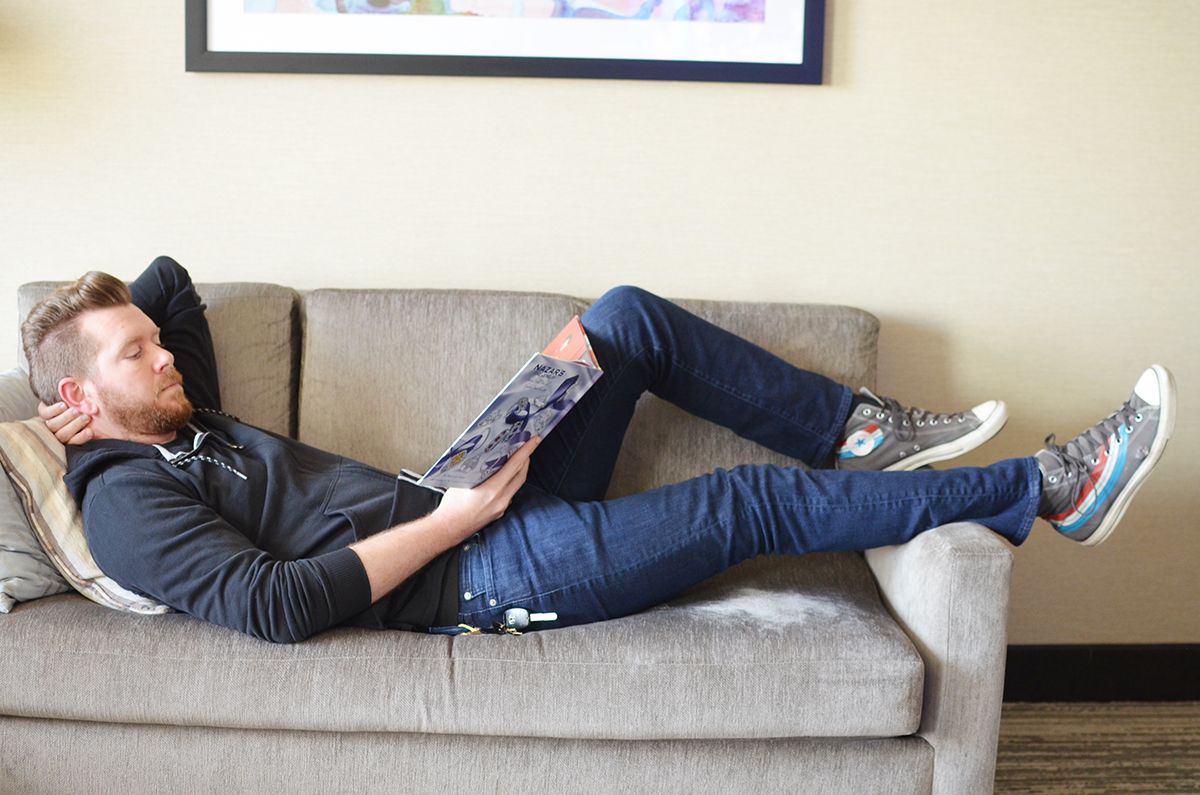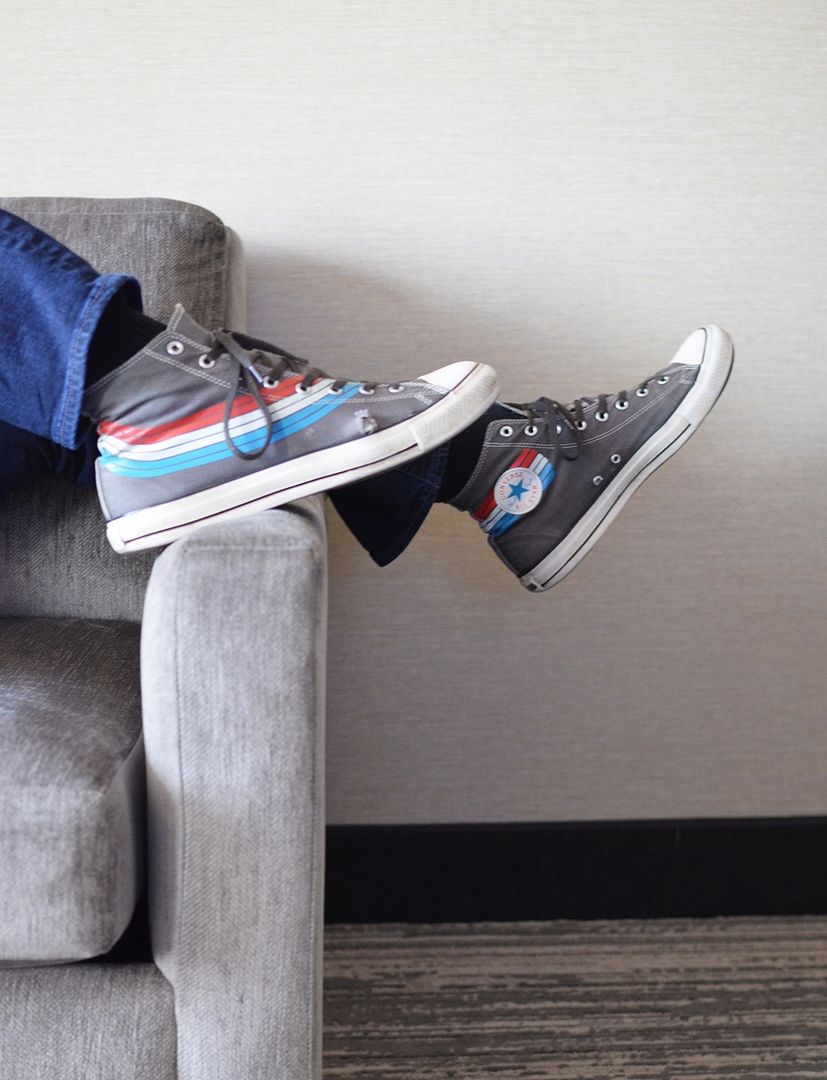 Daniel and I took full advantage of this hotel suite! Don't be dirty! While I watched Harry Potter in the bedroom, surrounded by a cloud of pillows and blankets, he worked on his lesson plans in the living room. Daniel even recorded a few lessons in case his students needed extra guidance outside of work hours. I was so serious about my staycation, I left my laptop at home! Nothing but Harry Potter Weekends on my agenda.
The next morning we opted for the breakfast buffet downstairs. There were so many options! I totally scarfed down tasted a few. Our server was incredibly attentive with the beverages, too. Since we weren't checking out until noon, Daniel ordered us some room service lunch, which was equally delicious! I enjoyed a bagel with cream cheese, Daniel had vegetable soup, and we took a pizza for the road. ha!
What is your favorite part of a hotel stay?
[In case I didn't make it incredibly obvious, mine is the bed!]
xoxo