This shop has been compensated by Collective Bias, Inc. and its advertiser. All opinions are mine alone. #GoodyStyle #CollectiveBias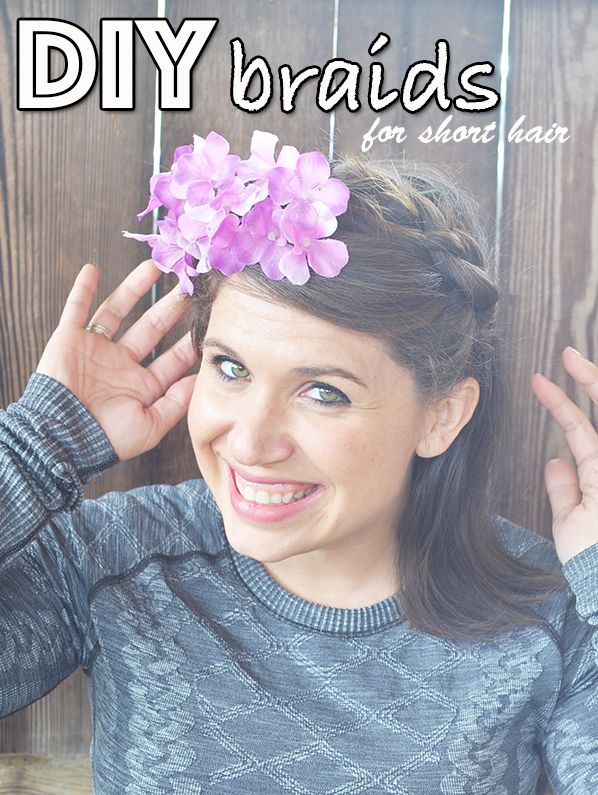 If you recall, I chopped my mane back in December. It was never supposed to be this short. I may or may not have mentioned eventually cutting out all of the color damage…you know, gradually. And it may or may not have been understood as, "LEAVE ME BALD, PLEASE." Okay, obviously not that drastic, but I felt utterly naked. My cousin saved me by showing me that curls are my friend. Curls added the volume and texture I needed to help me stop bursting into tears at the sight of my reflection. Who loves a good drama-queen, eh?
Anyway, now that my hair is a bit longer [hallelujah, biotin!] I can give braids another try. During one of my many Target run I picked up a Goody Clean Radiance Brush. It's the perfect replacement for my previous hair brush, which I disposed of after it was used by a thief that entered my home. UGH. But that's a whole 'nother story. The copper bristles look so fancy! They definitely massage your scalp and leave your hair looking healthier. Plus they're easy to clean – just wipe them down with some lemon juice and water! Obviously the right hair brush is important for any girl. This [and some accessories like Goody Ouchless Elastics] would be a great addition to a gift basket this coming Easter…just sayin'. 🙂
Once you've untangled your locks, give yourself a side part. This first look is a simple side braid. Pick up more hair as you braid across your forehead and down the side of your face. At first I only grabbed from the front, so my braid leaned too far forward. Make sure you are taking from the back as well.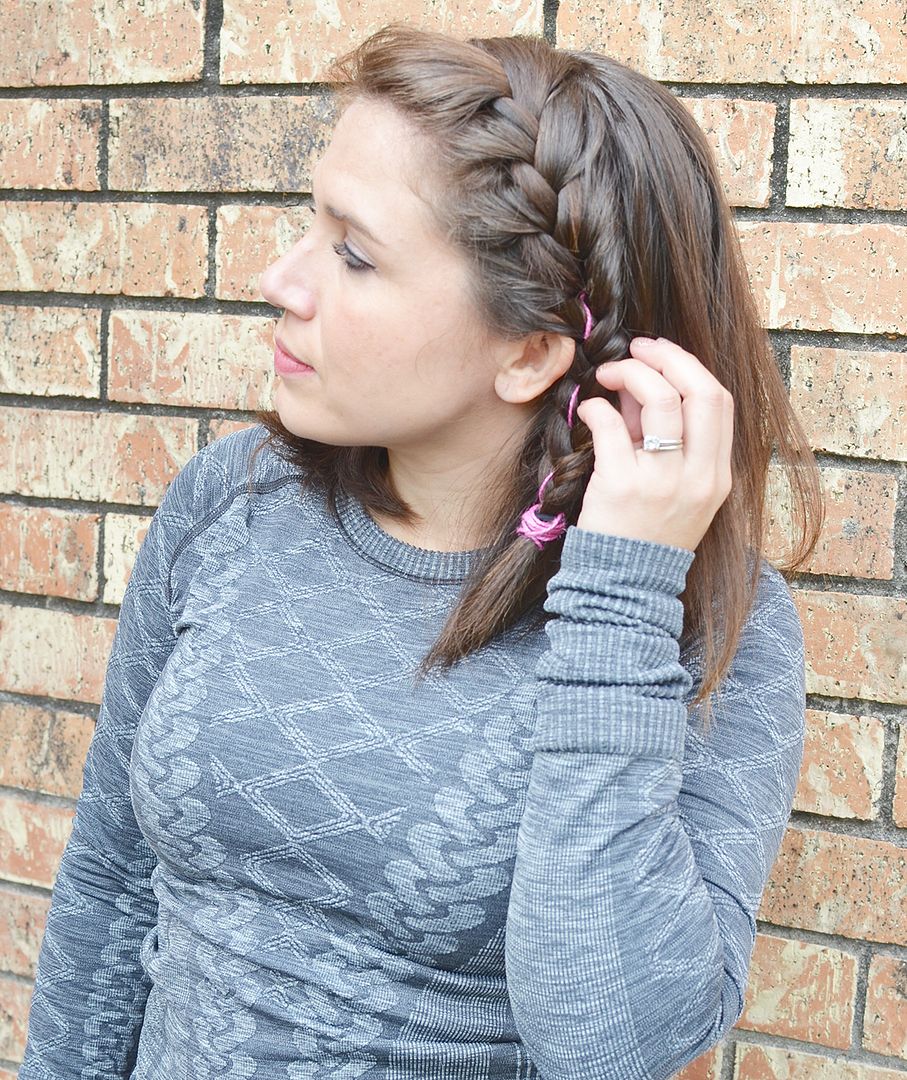 Braid option numero dos is a waterfall braid. This one took me a bit of practice, but once you figure out the pattern, it's all good. Start with three strands of hair and continue to drop the last twist as you go. Pick up a new third strand and continue. You'll get the hang of it!
PROTIP: Hold the "waterfall" piece in your mouth if it tries to slide back into your clutches! Curl them afterwards to add some depth and texture.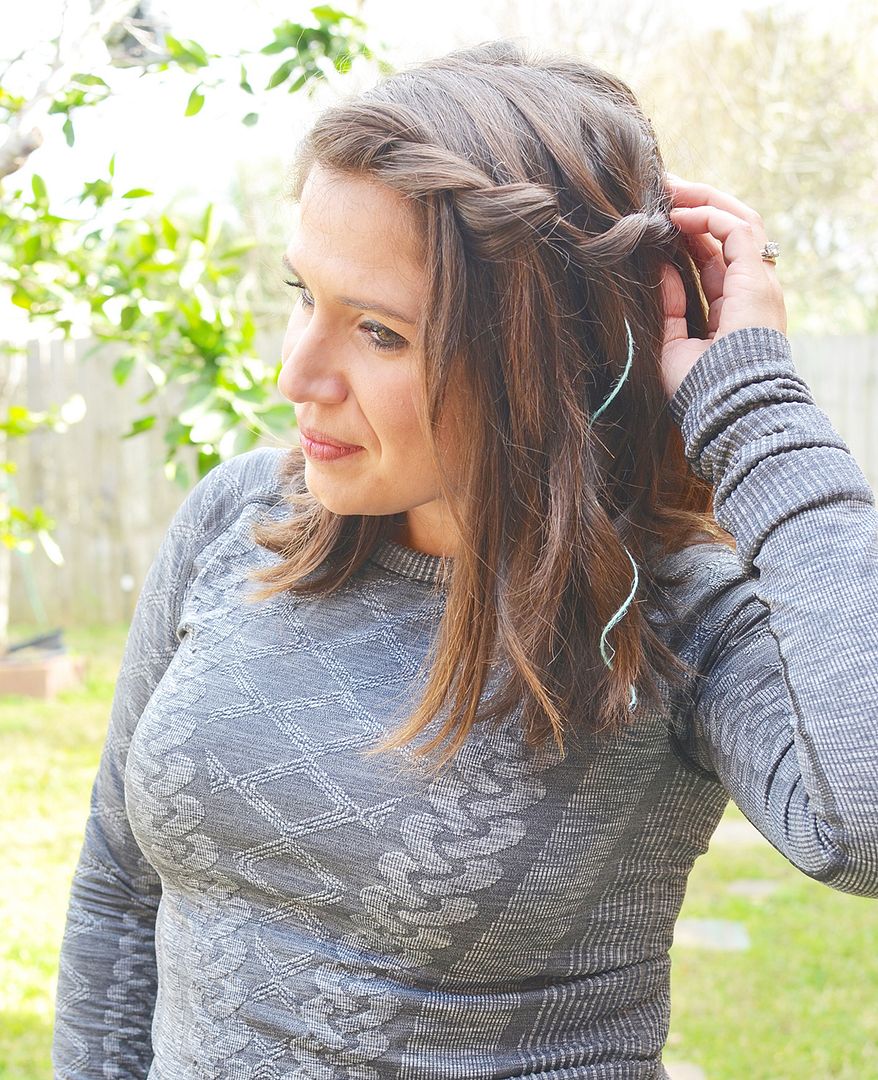 My favorite braid style has always been maiden braids. I love the flattering amount of volume they add just above the face. For these braids, since you will be wrapping them around the top of your head, make sure to braid going up to prevent weird lumpage. Since my hair is still a touch short in some spots, my mom suggested I add a floral arrangement to my design, and it worked out really well!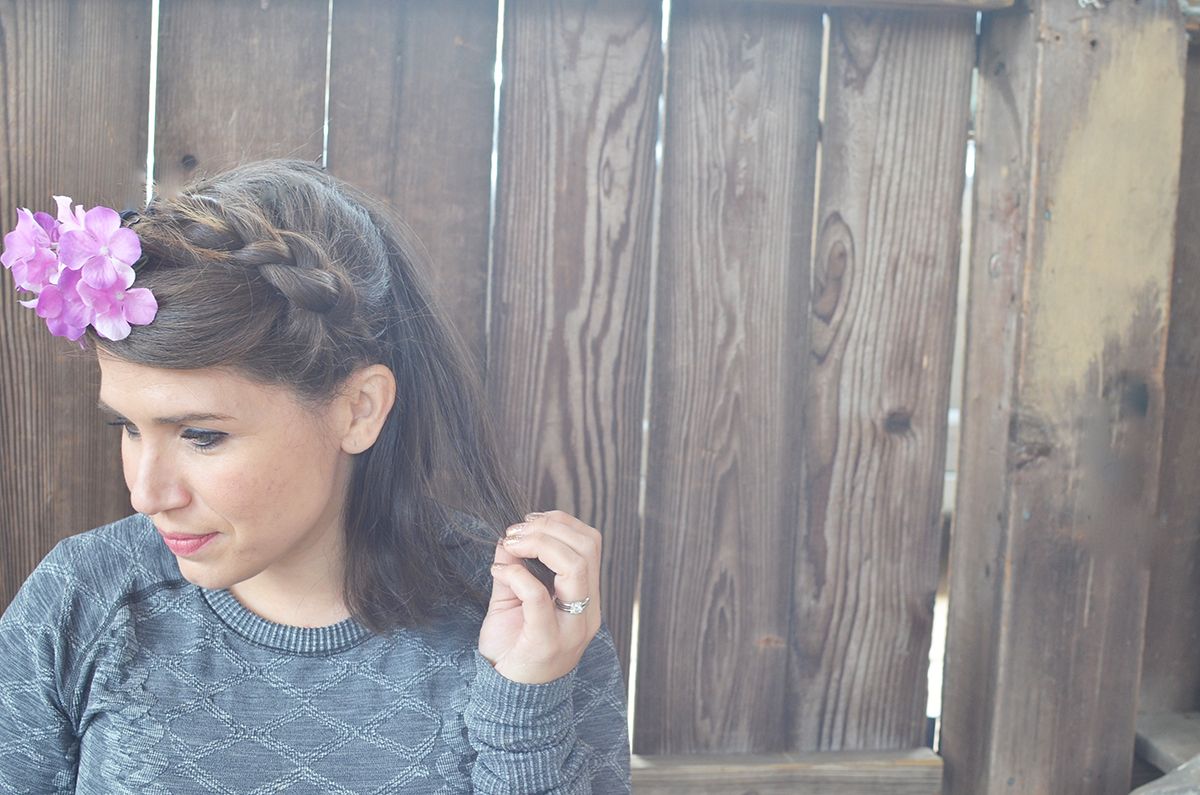 I held each style in place with Goody Ouchless Elastics and Goody Colour Collection Bobby Pins. My sister and I have been using the elastics for years because they keep our hair secure and last the longest in our super thick hair. Since my roller derby days I've been in the habit of wearing at least two on my wrist. And bobby pins always come in handy. I have like 3-4 in every bag I own.
Do you have any tips or braid styles you prefer? Perhaps a fellow hair drama-queen in the family? Consider an Easter basket full of styling goodies. [See what I did there??]
xoxo
Make sure to take advantage of the Cartwheel offers the week of 3/13 -3/19 and continuously check for more!