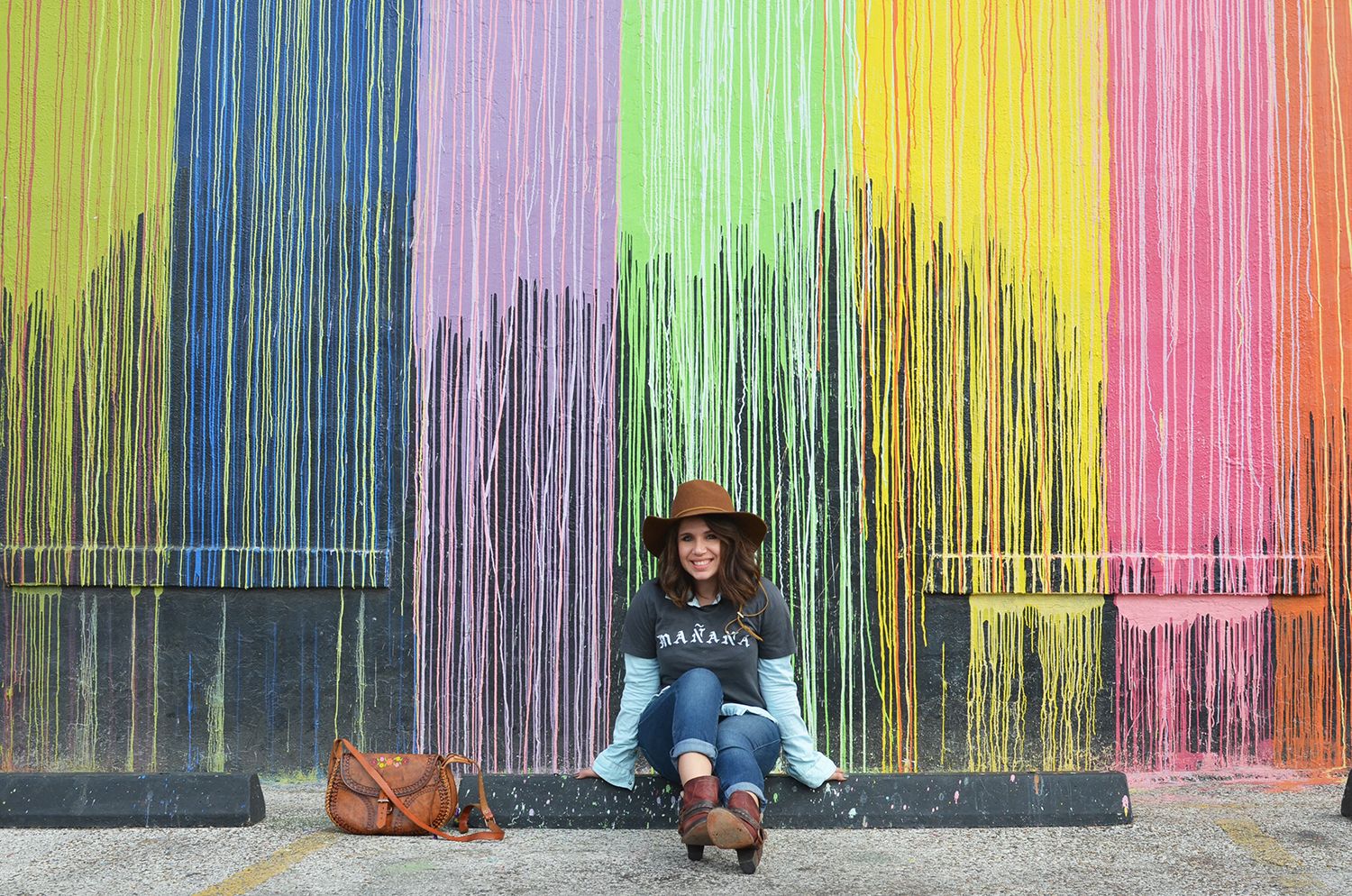 One of the perks of "retiring" from roller derby is that I get to see my husband so much more. It used to be that we'd primarily hang out while traveling. Oh, the irony of leaving Houston in order to spend time together. ha!
Now we actually make plans, do stuff, talk in person [though we still prefer commuter phone calls], walk/run with the dogs. This marriage thing is really cool! I can't believe it only took me almost 3 years to experience it! 🙂
This particular weekend I asked Daniel if we could find the Biscuit Wall I kept seeing pop up in my social media. How can a rainbow wall exist that I haven't encountered?! I have since made up a list of murals to hunt around town. If you are from the Houston area please oh please share a few spots with me!
Anyway, we were leaving M2 Sports after snagging some snowboarding gear when Daniel agreed to accompany drive me to the Biscuit Paint Wall. And take photographs! Can you tell that my belly is full of pizza? The guy at M2 told us about a new pizza joint down the road: Hot Toppings. Custom pizza! Very affordable, plus craft beer [and wine]. Definitely check it out if you live in town – you won't be sorry! My favorite pizza toppings are pineapple, mushrooms, and garlic. 🙂 You can also choose different kinds of sauces, but I am a basic marinara girl. My favorite beer on tap is Rocket Fuel by 8th Wonder.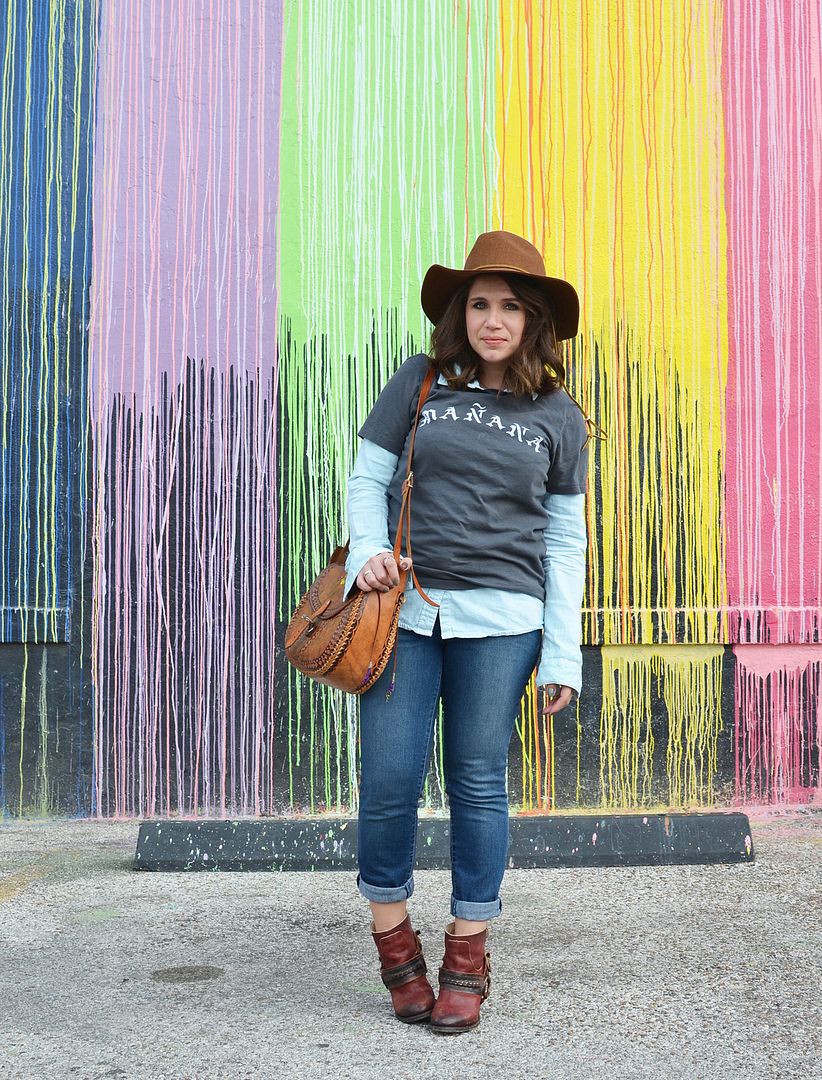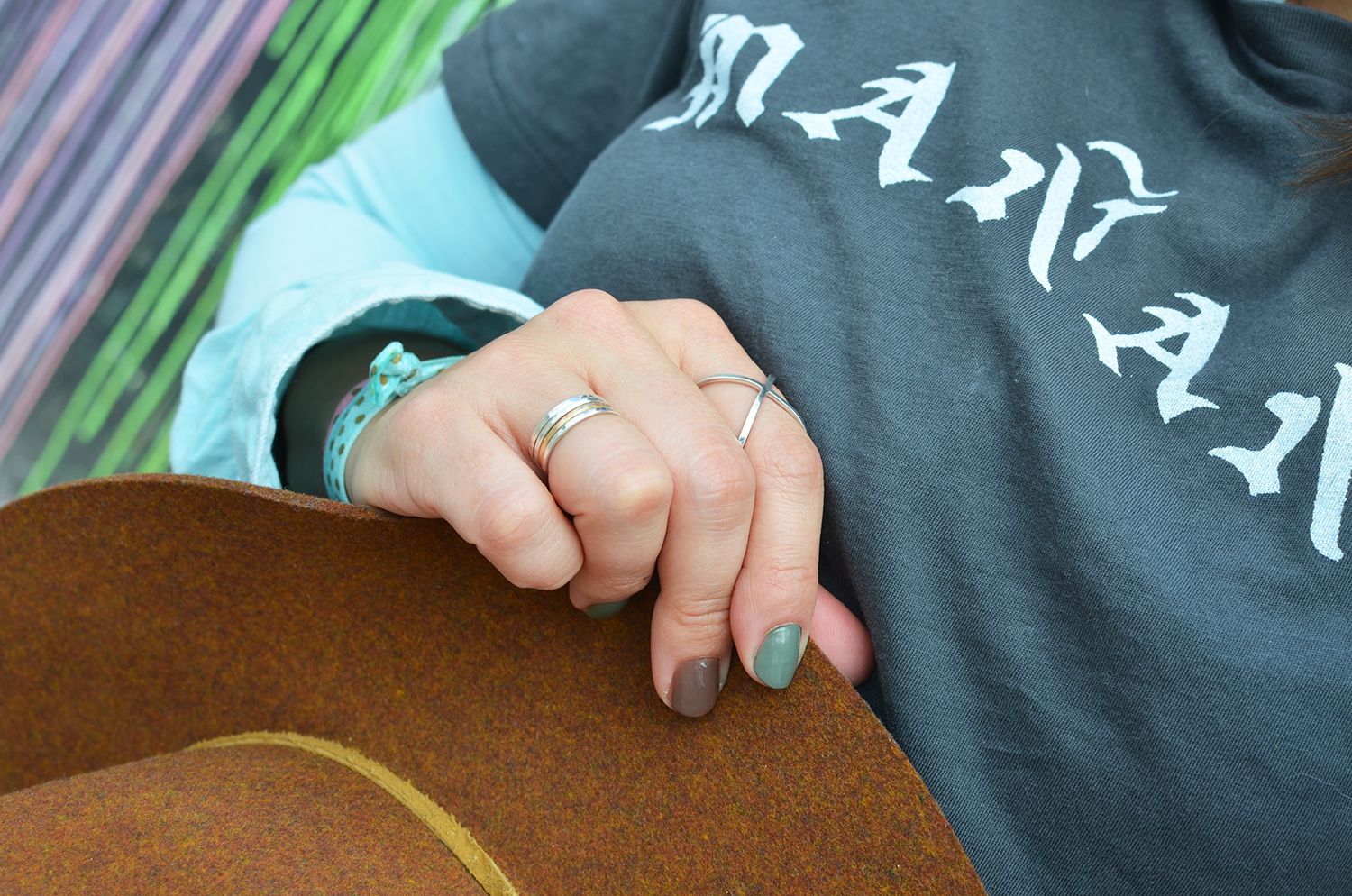 Pantropic fedora  //  similar criss cross ring  //  vintage purse  //  similar Freebird boots 
El Cosmico Mañana tee  //  similar pearl snap denim  //  similar Jessica Simpson jeans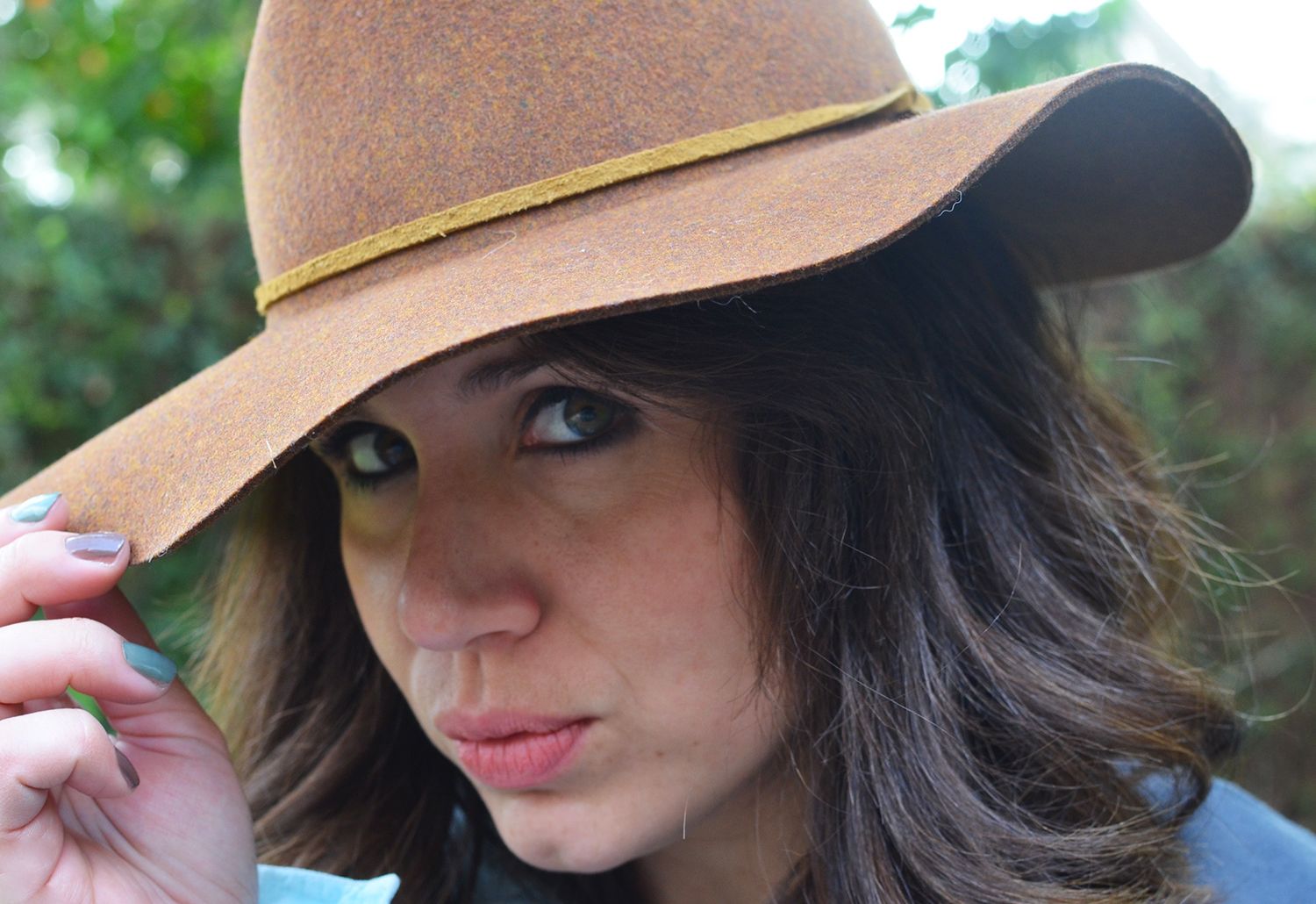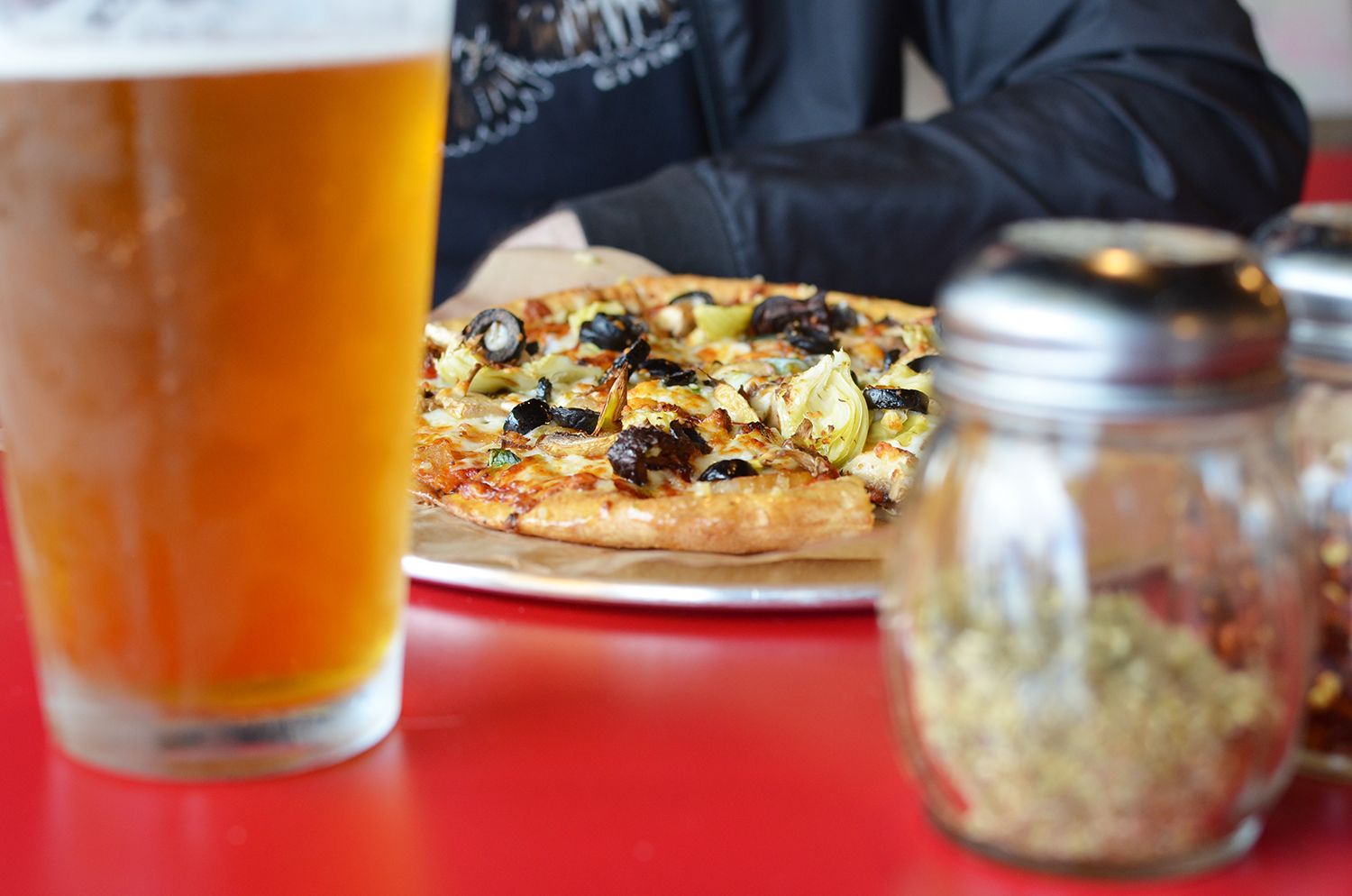 As previously mentioned, give me some secret mural locations! And maybe some pizza topping combos to try. Because I am definitely returning to Hot Toppings. 😛
xoxo