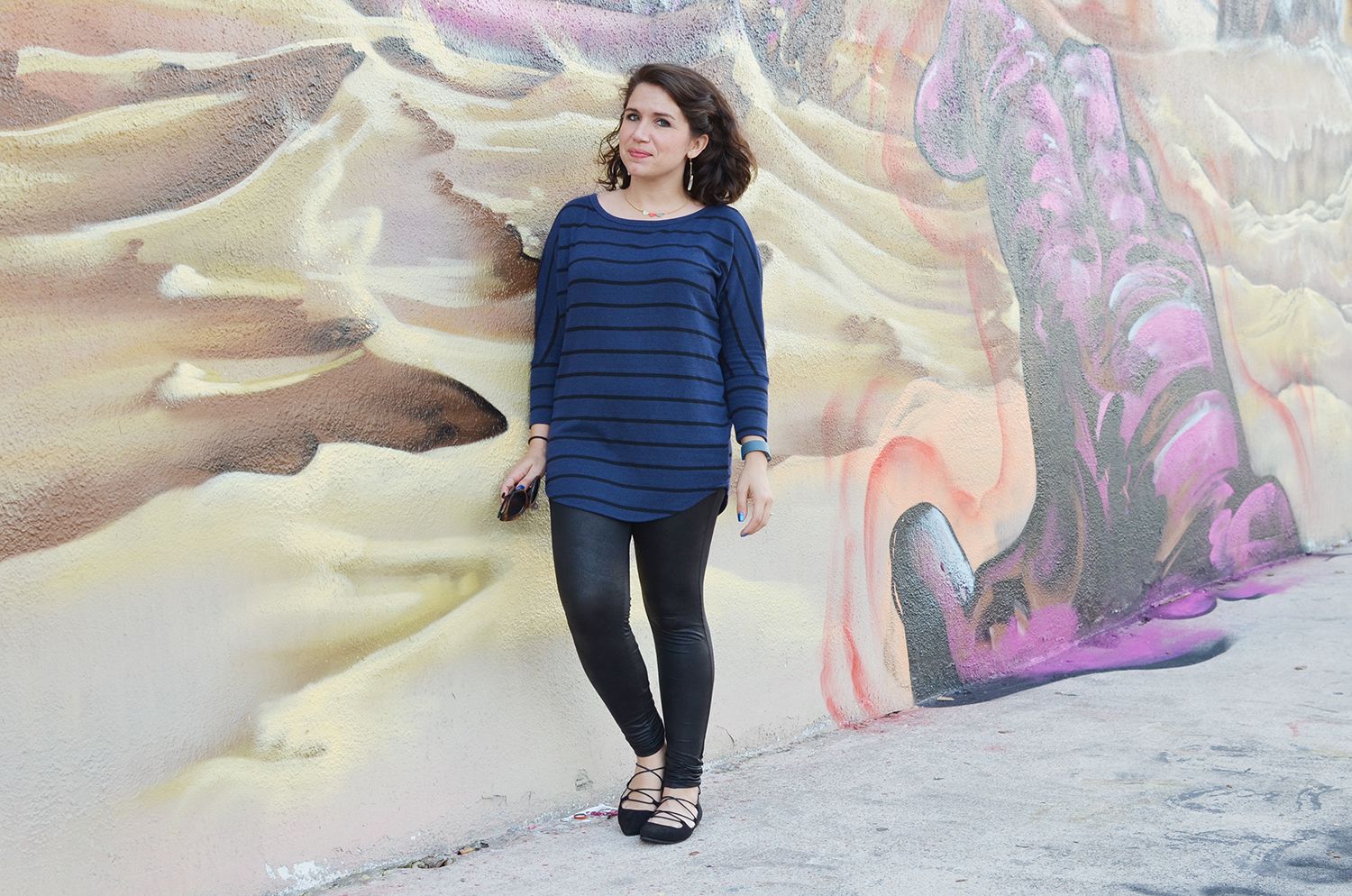 Everytime I look through my photographs from Wynwood I wish I had explored more. There are so many nooks and crannies I have yet to discover! And by nooks and crannies I mean grandiose slabs of art that are hidden on the opposite side of factories. Just searching the hashtag on Instagram makes me jealous. 🙂 Some of the most amazing pieces are the larger-than-life walls that you know must have taken forever. I love being like a tiny ant as you stand up against one…amazing. We were definitely lucky to stumble upon this enormous Star Wars mural! Thanks so much to my husband for snapping these photographs.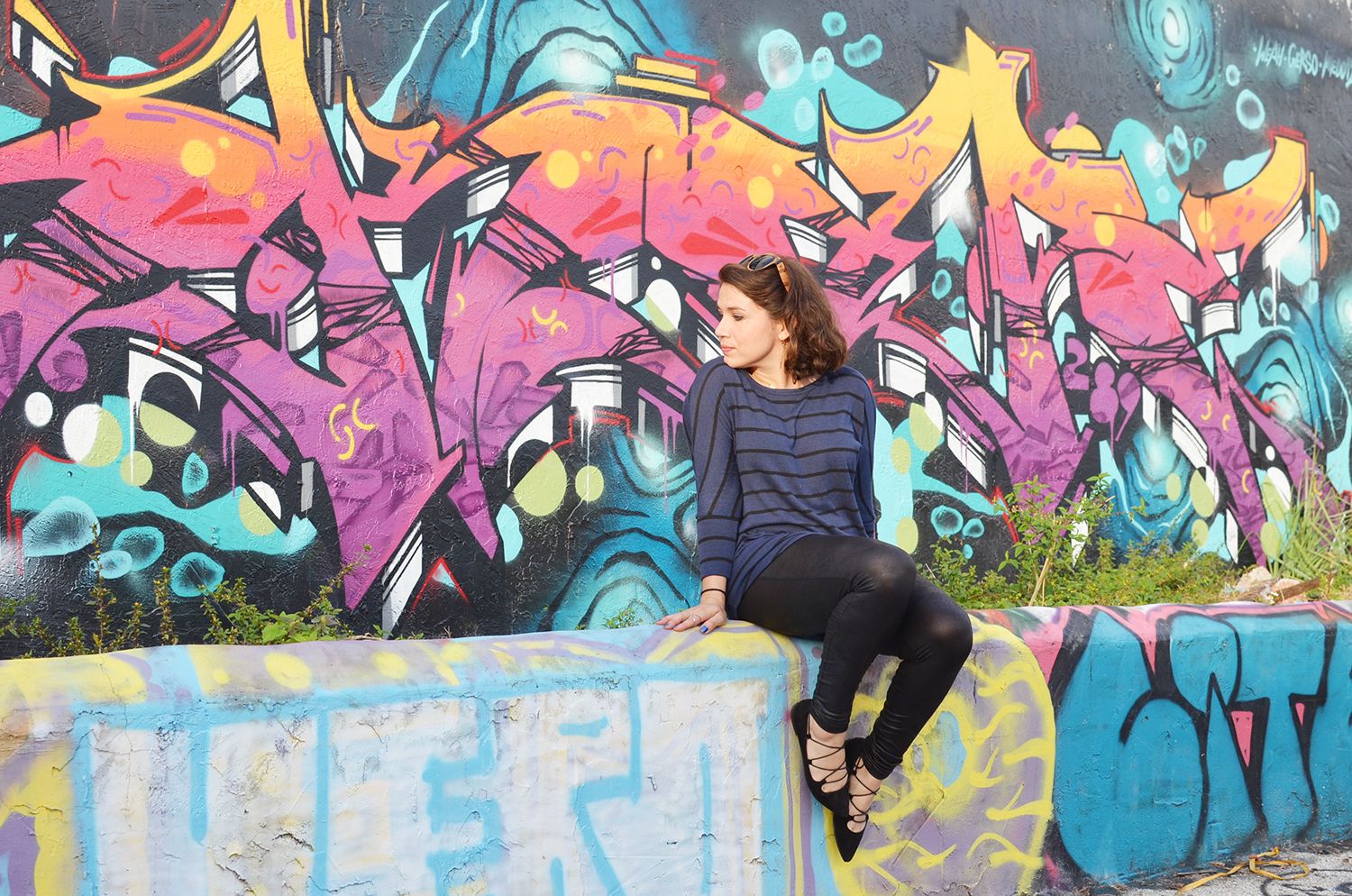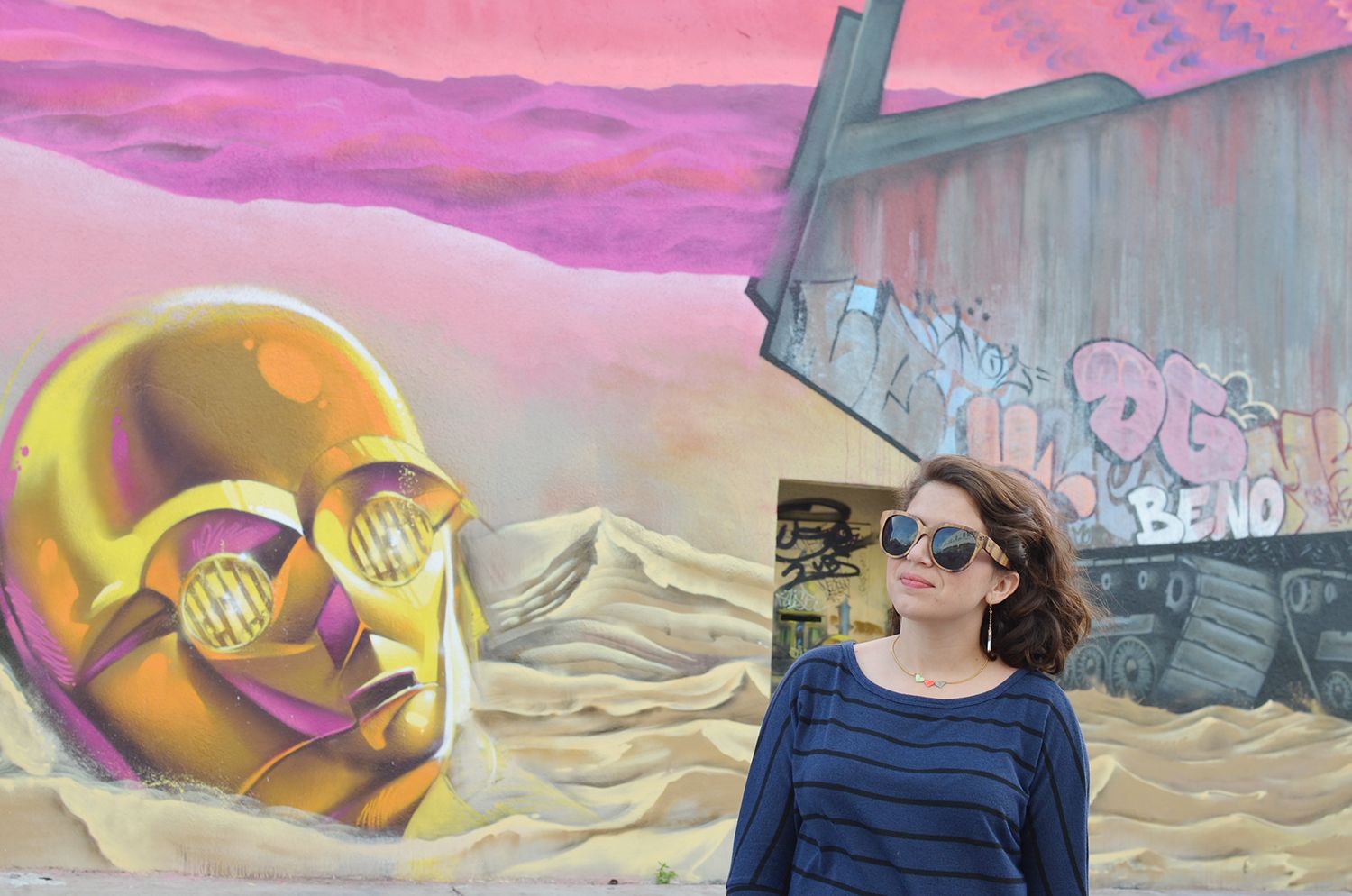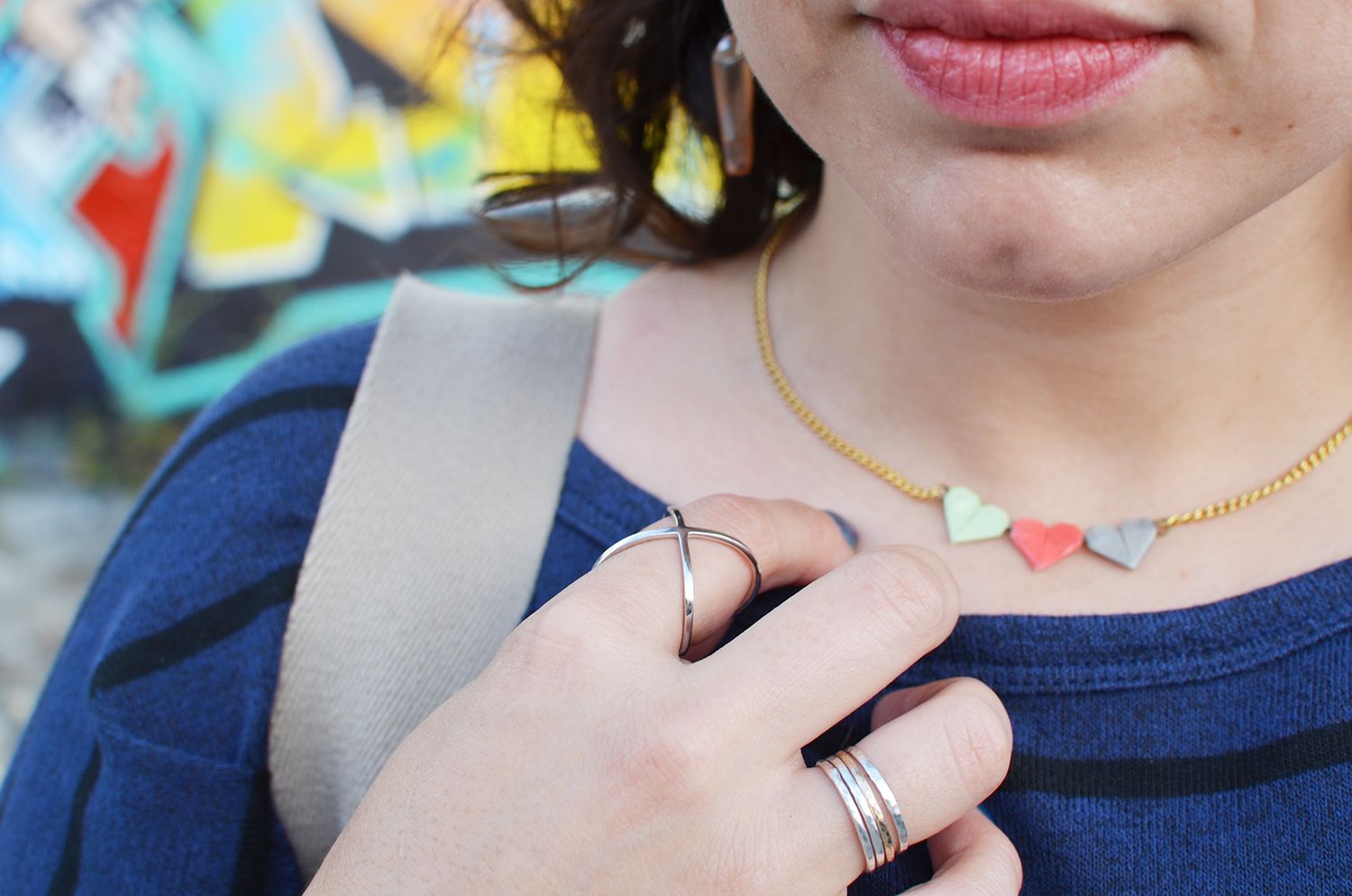 Little Ray of Sunflower necklace  //  [similar] criss cross ring  //  Reigruche stacking rings [similar]
Top via Stitch Fix  //  [similar] black leggings  //  Chinese Laundry pointy flats  //  Tumbleweeds HC sunnies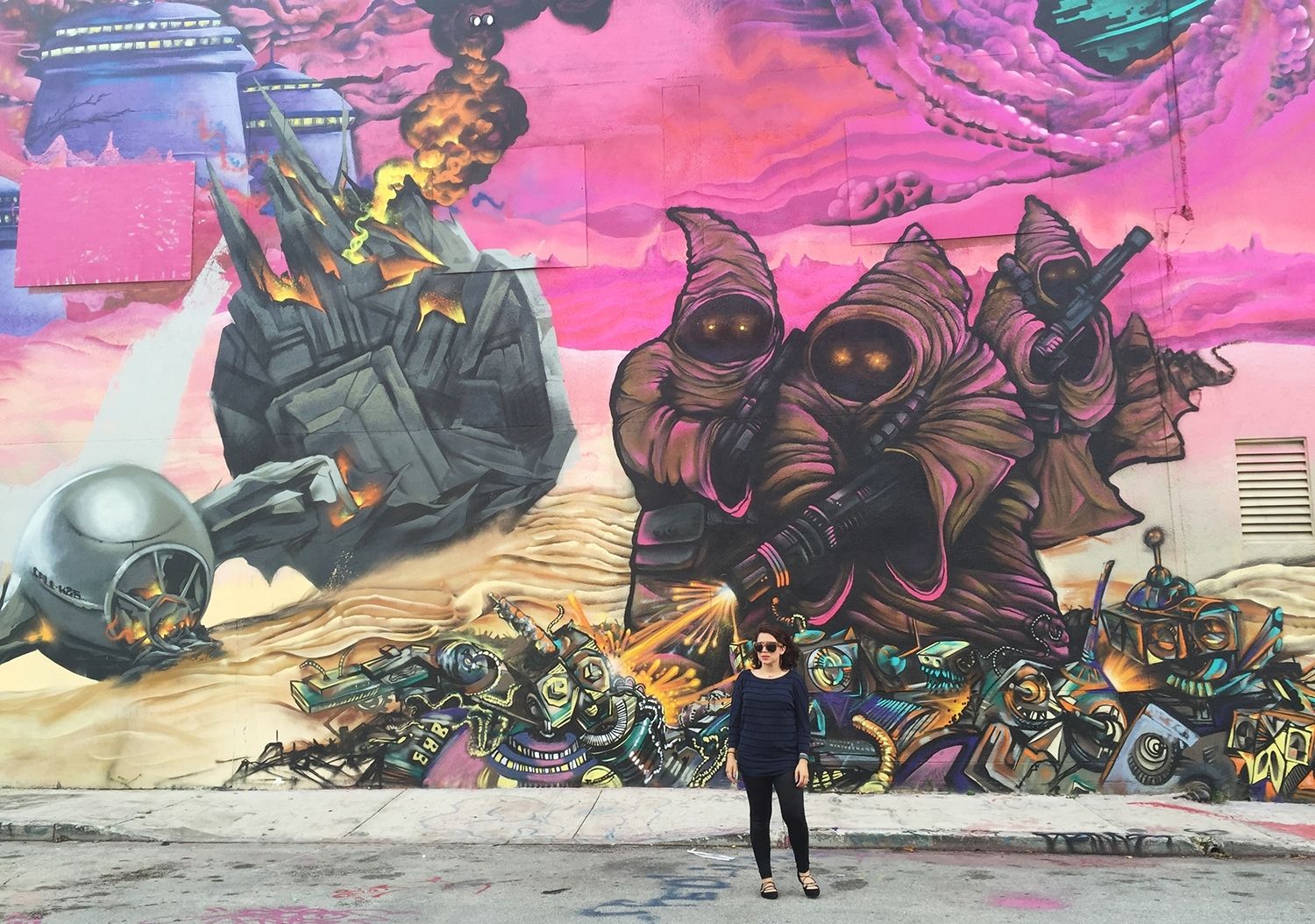 The quote below got me thinking. It's super cliché to say "new year, new me" but I'm going to try taking more risks this year. I find that I try too hard to please everyone. A real "YES" girl… I need to be more honest, and I want to do the things that make me happy, regardless of the opinions and criticisms of others. I'd love for my blog to be my primary source of income rather than what I do on the side, but I'm not gonna get there by editing myself the way I do. And worrying every time a sponsored post goes up. You might go to work every morning and come home every night, and that's your income. This is mine.
Thank you so much for supporting my little website. You, there. That is reading this post. 🙂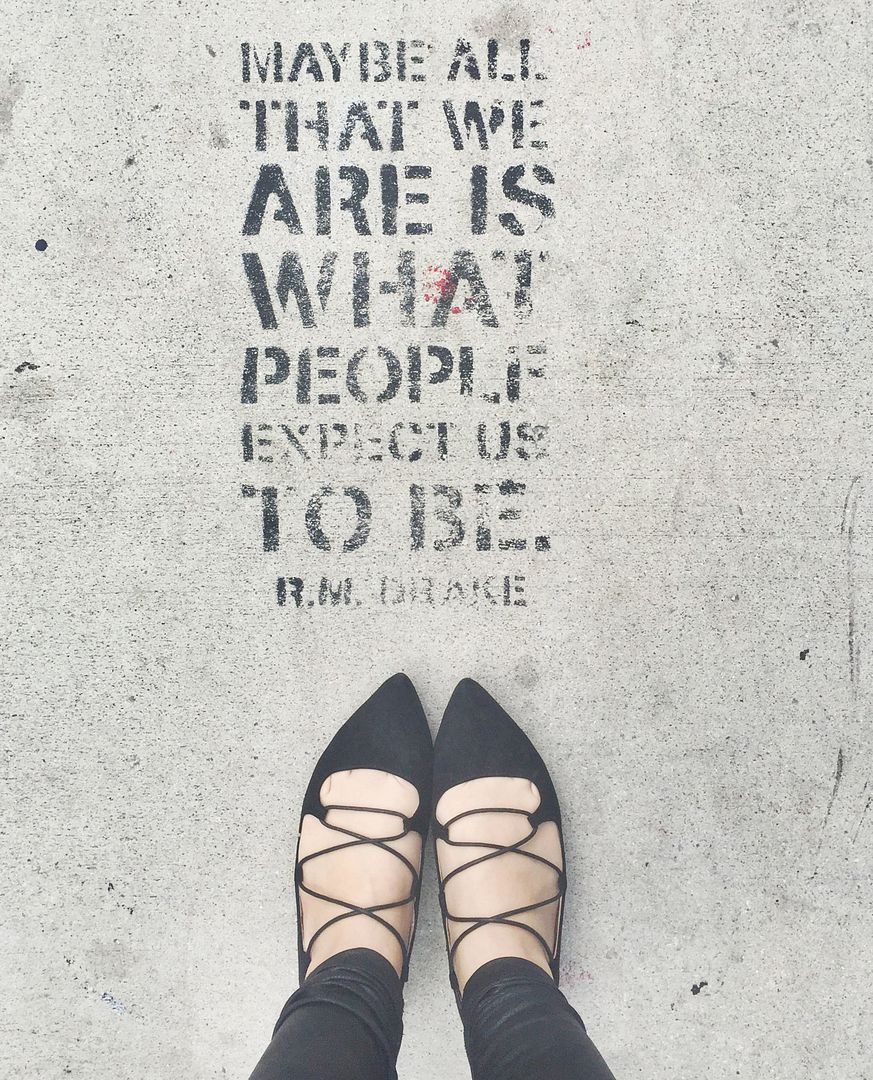 Are you working on yourself? Or are you a blogger in the same boat? I signed up for a couple courses that I'm hoping will help me out. 🙂
xoxo