Are you familiar with the song I just quoted? No? Then log in to Netflix and catch the first episode of Portlandia, stat.
With my birthday looming, and my most recent John Williams choir geek reveal, I thought I'd share a few fun facts about moi.
Yes, I was a choir geek. And I sang on and off throughout college. This was probably my last post-college "exhibition." Just listen to the first song…then skip to 7:15 for a real treat. haha! Gradually I stopped practicing, and would definitely need voice lessons to get it back…maybe one day.
I love math! When I was younger my dad pretty much forced me to hate it because of all the tutoring my sister and I had to endure. Once I started excelling, thanks to learning logarithms in 7th grade, I forgave my dad, but also never asked him for math help. ha! After graduating from the University of Texas with a Psychology degree and a minor in Educational Psychology, I did some after-school tutoring and took a few math classes for an Alternative Certification Program. I taught middle school for about ten years, and continue to teach online [part-time]. By the way, I use that degree every. dang. day.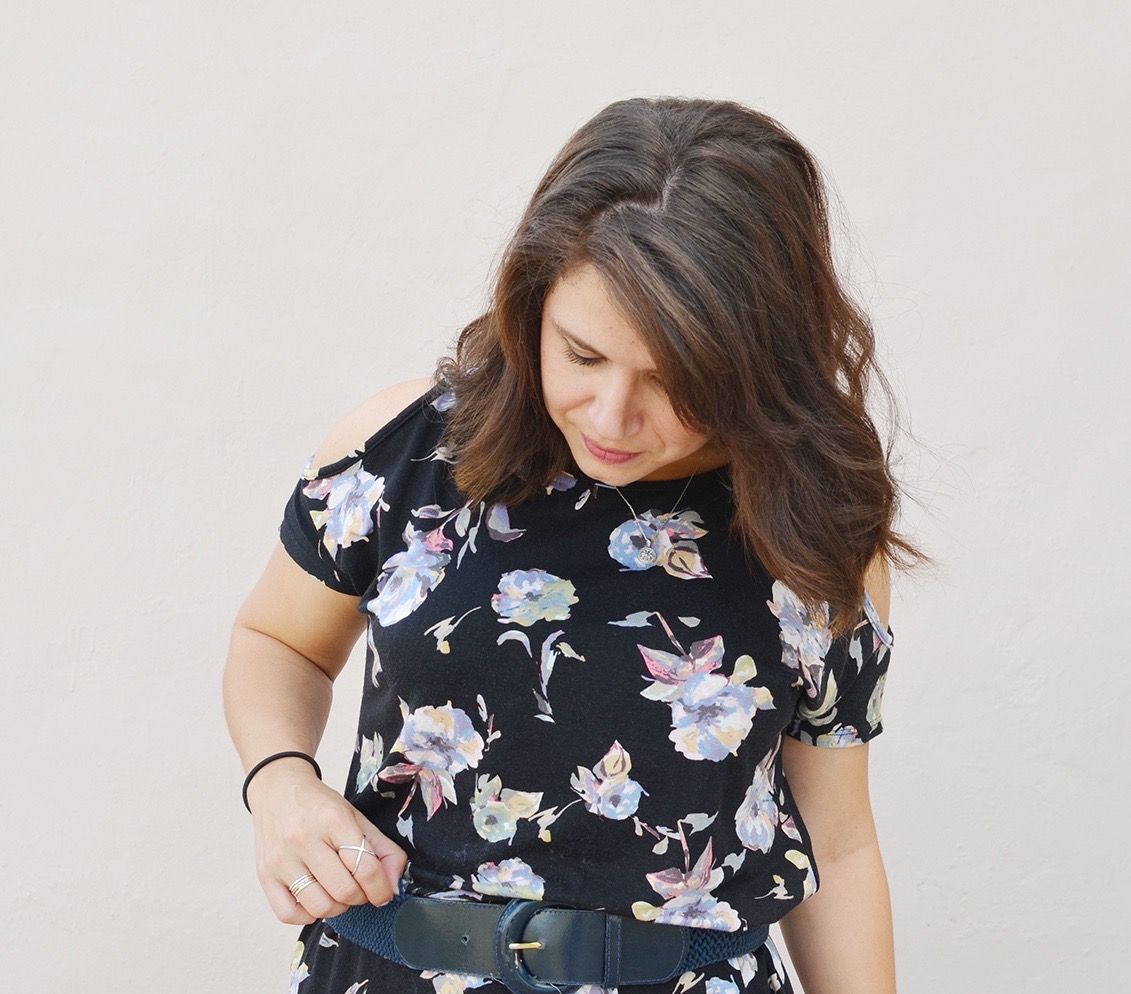 ModCloth dress [70% off sale going on through 1/16]  //  Vintage belt  //  criss cross ring [similar]
Old Navy sneakers [gift]  //  Jessica Simpson denim [similar]  //  Nicky Davis enamel pins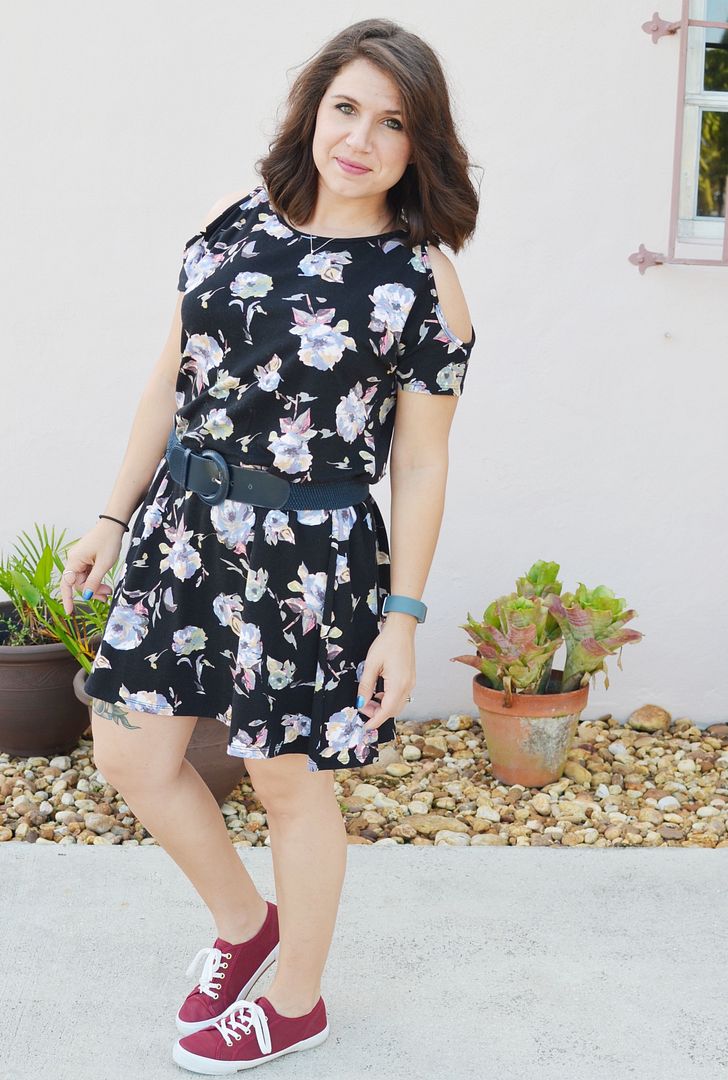 I am extremely fascinated by old, decrepit architecture. The closer it is to coming crashing down, the better. I actually used to be in a couple Livejournal groups called "abandoned places" and such. If I'm the passenger in someone's car, I'll stare out the window, wondering who is living there, or has lived there, as we drive by. Every once in awhile Daniel and I will get out and explore [see: Dinosaur World], but for the most part, I just daydream from afar.
The prison system intrigues me. I remember driving to summer school [at a different building] and passing a bus full of prisoners doing community service on the side of the road. In the PALS program we even toured a Juvenile Detention facility. Can you believe I used to think about working in the system? Ya, I'd probably be eaten alive. And with two prisons within about 20 minutes from my home, you saw it pretty often. Now I mostly watch stuff like Locked Up or read different articles that pop into my Twitter feed, but ya, I'm a creep. Or way into the psychology of it all. *shrugs*
And because I'm a fan of odd numbers [duh, 1/19 bday!], my last tidbit is one that whoever has met me "IRL" is aware of. I am a hair twirler. I mean, it's like a tick. Someone tried to pinpoint if it was when I was nervous? But it's anytime, anywhere. I will do your typical twisting in one hand, tie knots, use both hands to create a sort of swirl, etc. With this length of hair it's become more obvious, but nothing will stop me dangit! 🙂
Can you relate to any of these tidbits? Are you a prison creeper, too? My sister loves crime TV and books…maybe it's because we grew up with bars on our windows. HAHA That's Daniel's running joke. Yes, my parents are high security type folks. LOL
xoxo
p.s. Thanks to my cousin, Ely, for these shots.