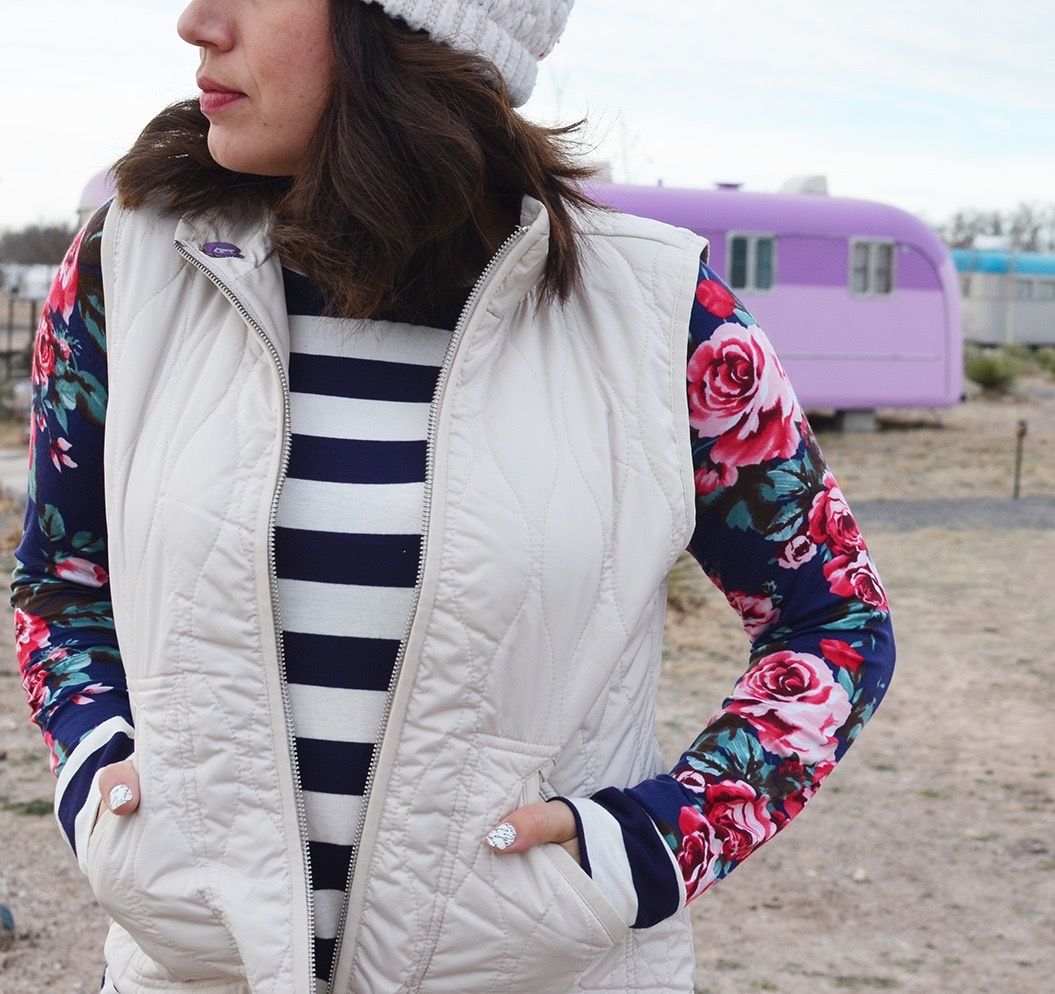 Those cold Marfa mornings were wonderful [you know, if you had the luxury of a heater!]. As I slowly put my face on, attempted to add some volume to my super short hair, and prepared our coffee, Daniel sat at the picnic table outside, typing away on his computer. [That math teacher never rests, I tell ya.] As I ran back and forth, delivering coffee to my sister's camper, I noticed other folks strewn about the compound, also taking photographs of each other. Marfa: Land of the bloggers? 🙂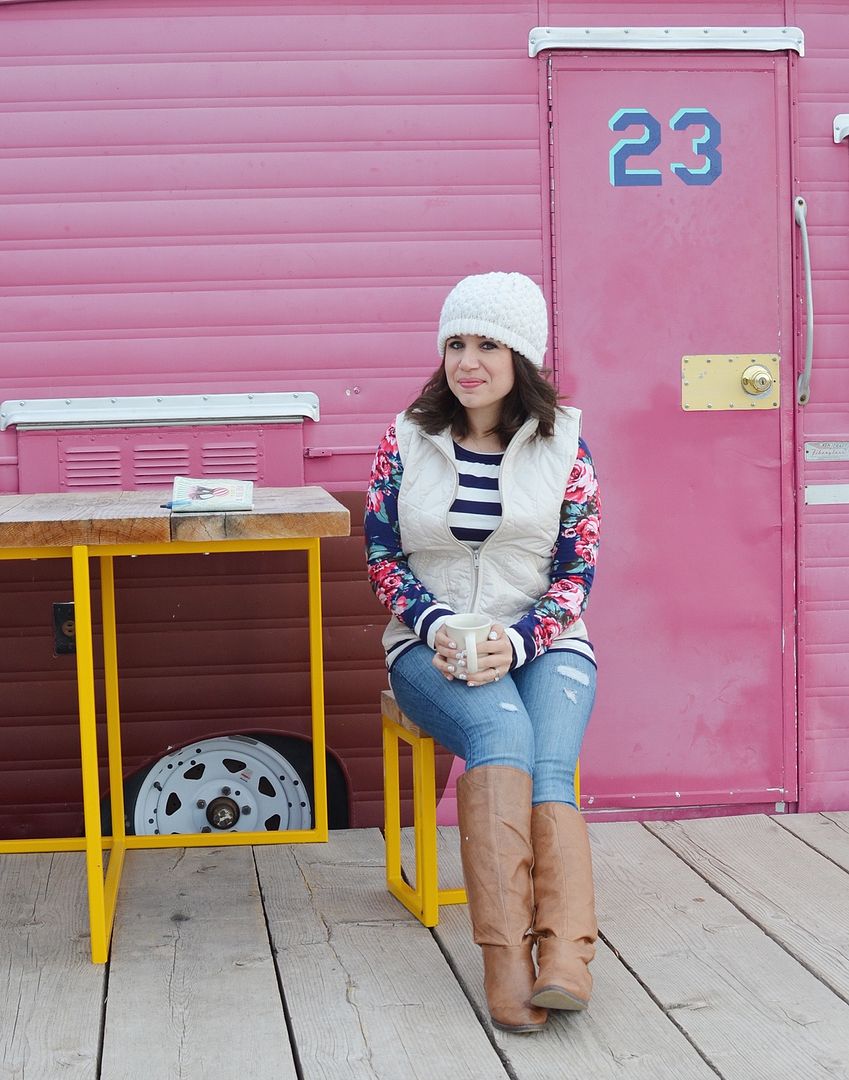 Obviously in such a ridiculously unique environment, I was going to put some effort into my appearance, and I couldn't have chosen a better shirt to wear around Marfa! Look how perfectly it matches the camper! I'm a big fan of this particular Jack and Monroe top because it combines two of my favorite patterns: navy stripes and floral print. The package arrived a couple days before our trip and I quickly showed it off to Daniel because he loves teasing me about my love of a good floral print. 🙂
Layering was my best friend on this particular weekend, especially on the day we all went cruising around town on bicycles! It seemed chilly, but once you got to peddling long enough, off come the layers! First my jacket [not pictured], then my vest, next the hat, and I was still left with a very breathable top [and a backpack stuffed with the aforementioned items].
Jack and Monroe Baseball Tee  //  Shoemint boots  //  LOFT denim  //  vintage hat
Old Navy vest  //  Nicky Davis pin  //  Sally Hansen nails  //  Bueno Shop ring
Find this top, and many similar items from this Houston area boutique on their website, Facebook, and Instagram.
Use Feisty20 to get 20% off your purchase! 
xoxo
p.s. see more here: El Cosmico – Marfa, TX
p.p.s. Stay tuned! Two more Marfa posts are on their way!