For years I've looked at photos of my friends visiting Marfa, Friday being the most recent. We are going to Marfa, dangit! Last fall I finally picked a date: my birthday weekend! Sandy and Bo joining was a super fun bonus!
The trip was about 8.5 hours from Houston to Marfa, TX. Technically it probably took us more like 10 hours because of our pit stops and spontaneous photo ops! I'll share more about other aspects of the trip later, but for now, here is where we stayed.
When we booked our "rooms" [back in Nov] I chose the cutest and tiniest little camper: Little Pinky! I was dying to stay in a yurt, but either the website isn't too easy to navigate, or I am finally showing my age. It didn't seem like there were any heating options in the tents, teepees, or yurts. Since I was 100% sure the trailers had heating, that's what we ended up booking. My sister and Bo stayed in Vagabond, a big purple trailer, perfect for our late night card games and birthday cake eating. 🙂
Side note: One of the teepees was being cleaned while we walked around El Cosmico. The cleaning lady was nice enough to let us check it out. There are fire pits added in the winter months! And oh my gosh was it spacious. And so cool. Those were probably my most spoken words. Over and over, the place was so cool.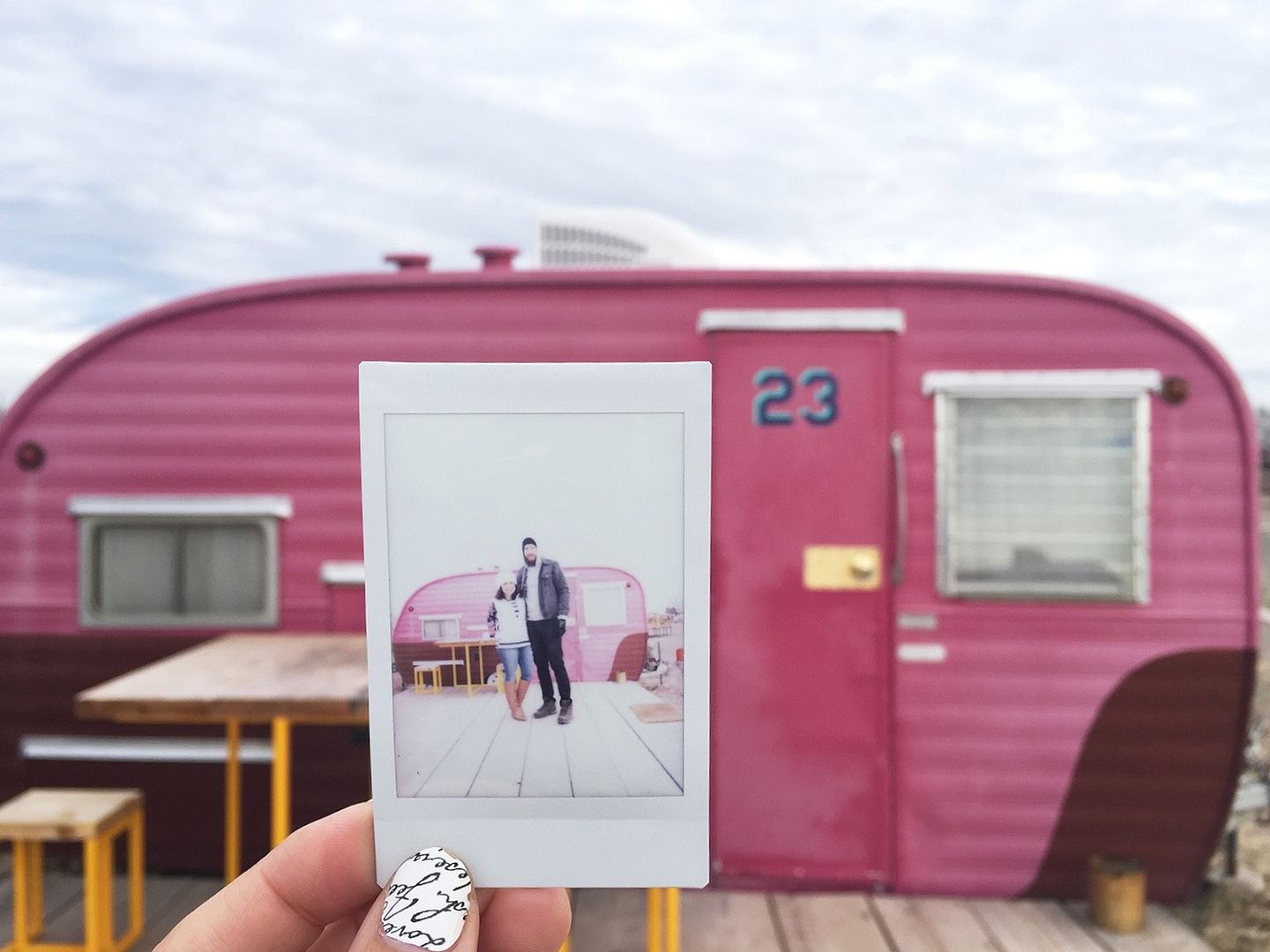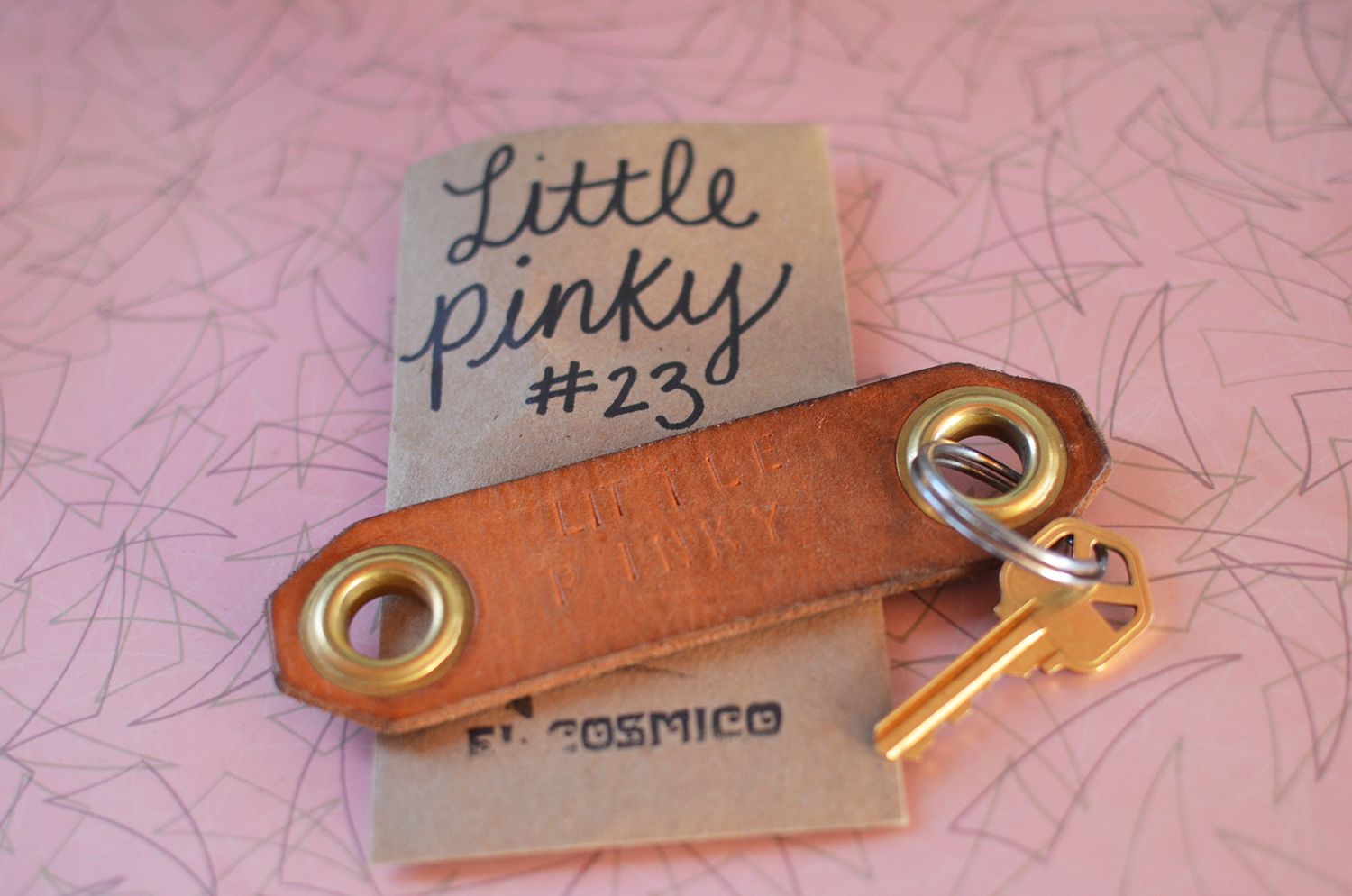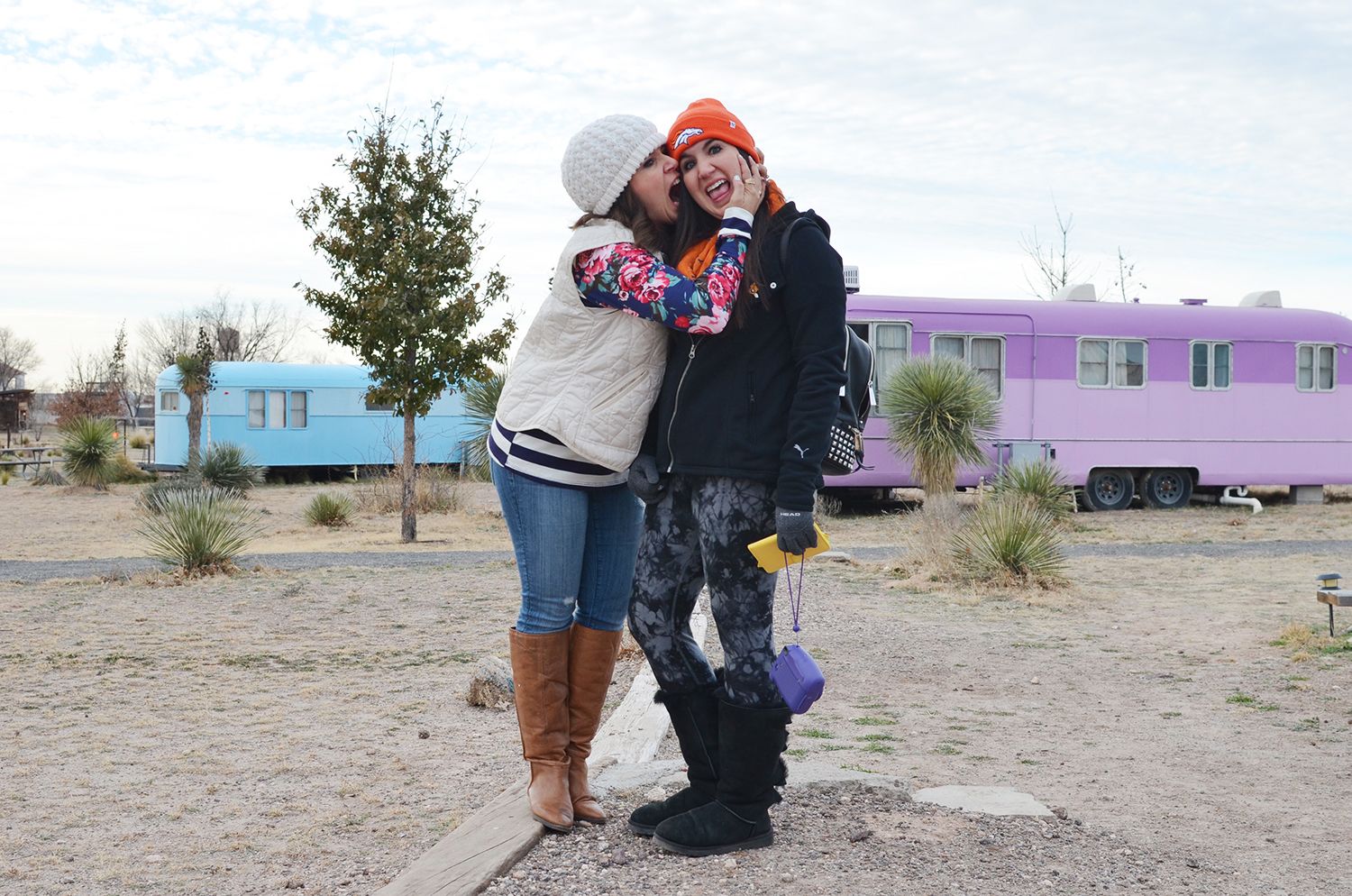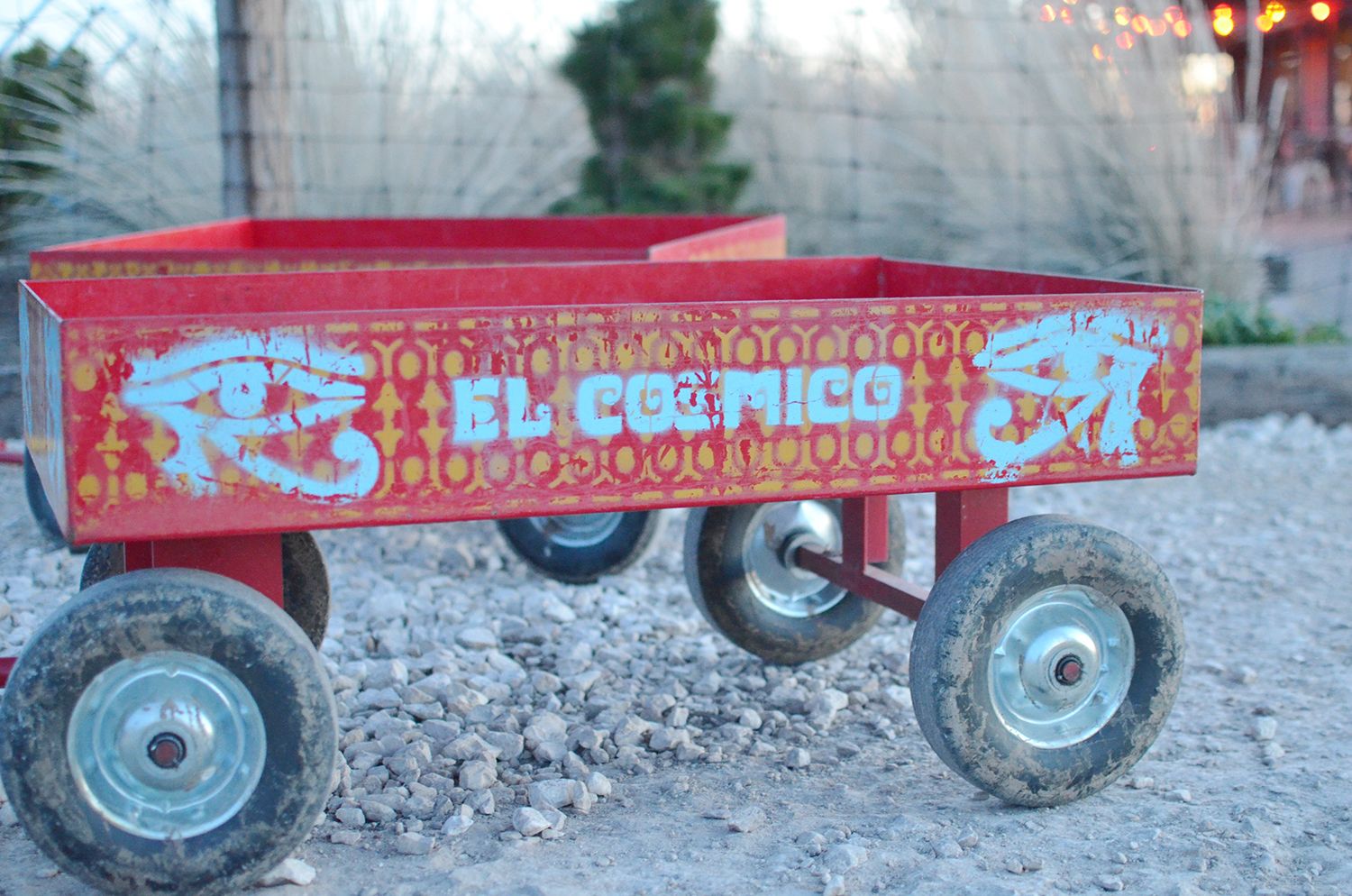 When we arrived, the luggage carts were missing. It wasn't a big deal because we were pretty organized. Our departure, on the other hand, was a bit messier. We needed a cart! I walked around in the early hours, looking for just one. I finally spotted both luggage carts over by the safari tents. I read about how thin the safari tents are in a review ["you can hear your neighbor snoring"], and as I dragged one of carts over the rocks, wheels squeaking, I heard someone roll over in their bed. I stopped, took a breath, and listened for a complaint. [Hey, it's not my fault you left the cart by your tent!] After nothing came, I continued on…if I moved too quickly it got really loud, but if I walked slowly it just prolonged the crunching and squealing. Oy. I felt so bad…but then I saw the bunnies. They are everywhere! And no matter how often you see them, it's still exciting watching their little bunny butts bouncing around. [That sounds like something Hugh Hefner might say.]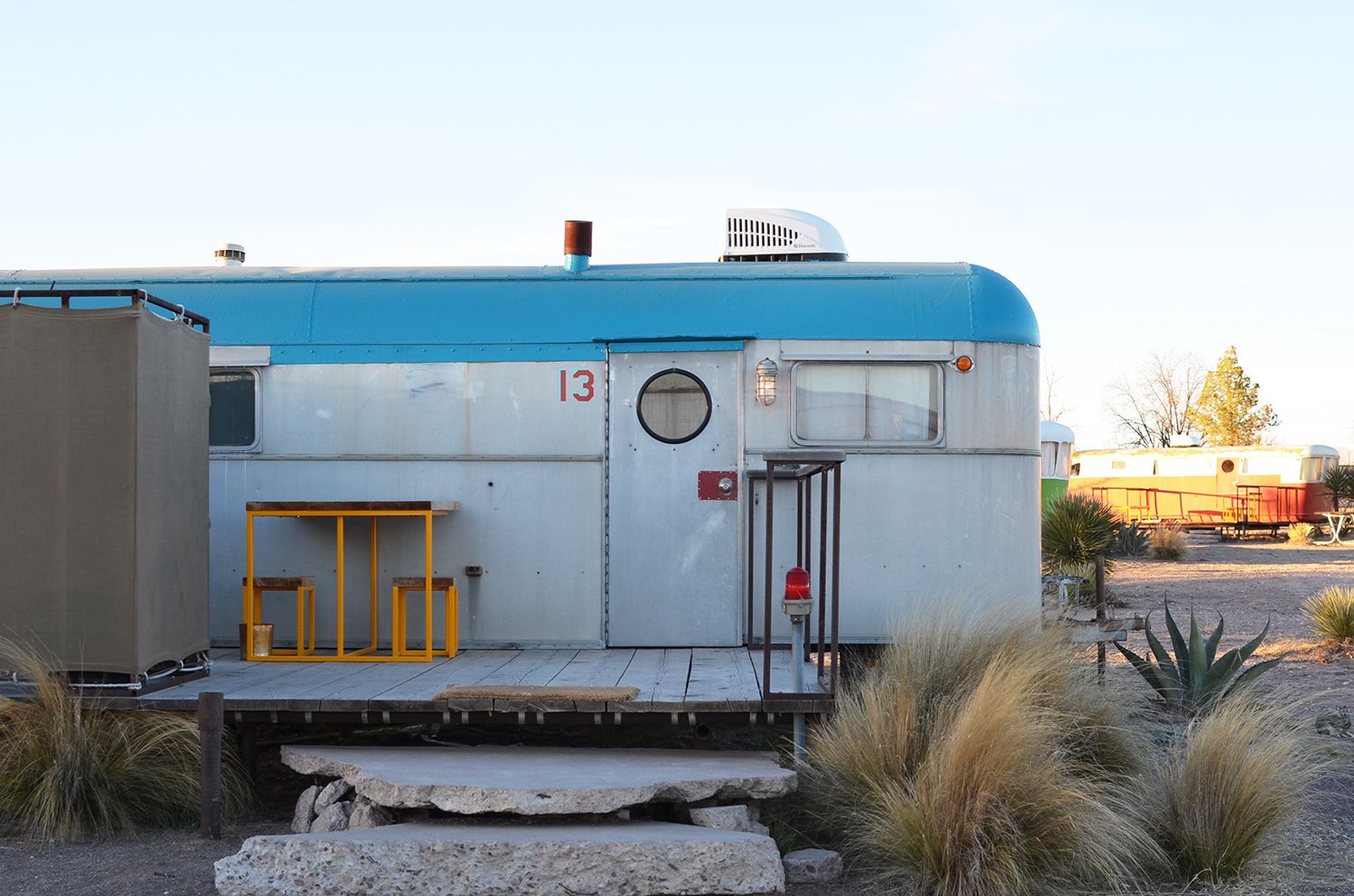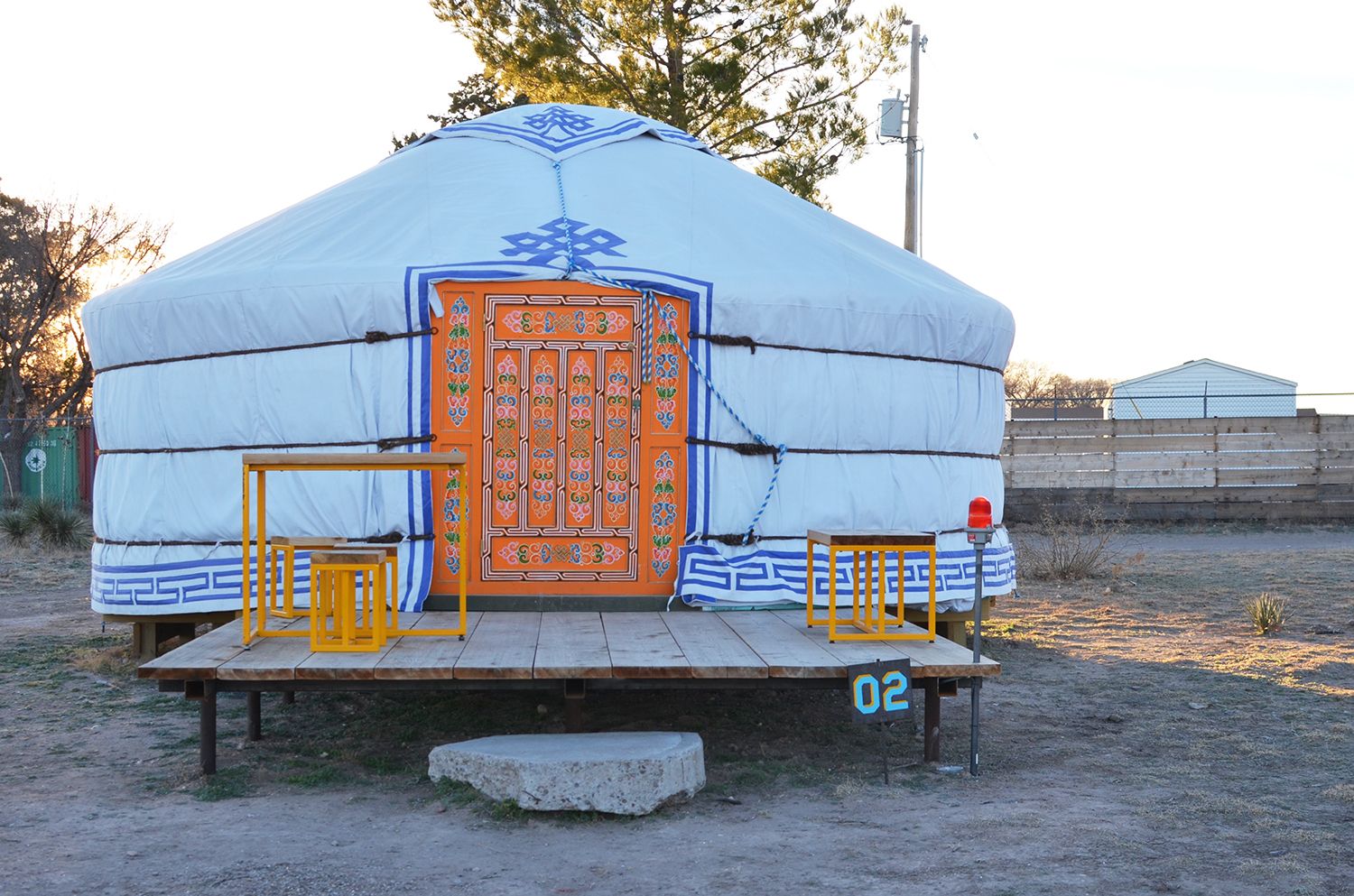 The larger trailers have bathrooms and showers inside. Little Pinky has a cozy private bathroom just outside, with space heater [we used Sandy and Bo's shower]. Anyone staying in the teepees, yurts, or safari tents have to use the chillier public bathrooms. I'm sure it's fine in the spring/summer/fall, but I was pretty grateful for our indoor toilet and sink that weekend!
Other things:
El Cosmico is walking distance from town – but I recommend the bicycle rentals.
There is a gift shop and snack shop, usually open from 8AM-8PM [10PM some nights]. They've got beer and wine, too.
Snacks and drinks are also available for purchase in the camper fridge!
Free coffee in the camper, as well as in the gift shop! I think it's Bustelo?? Maybe?
Sandy's trailer had a chemex in it, mine just had a little stove coffee maker.
On especially cold nights you can whip out the space heaters, but we had to turn it off when I woke up sweating!
Each "room" comes with robes, thick blankets, and comfy pillows.
You can see so many stars! It's amazing.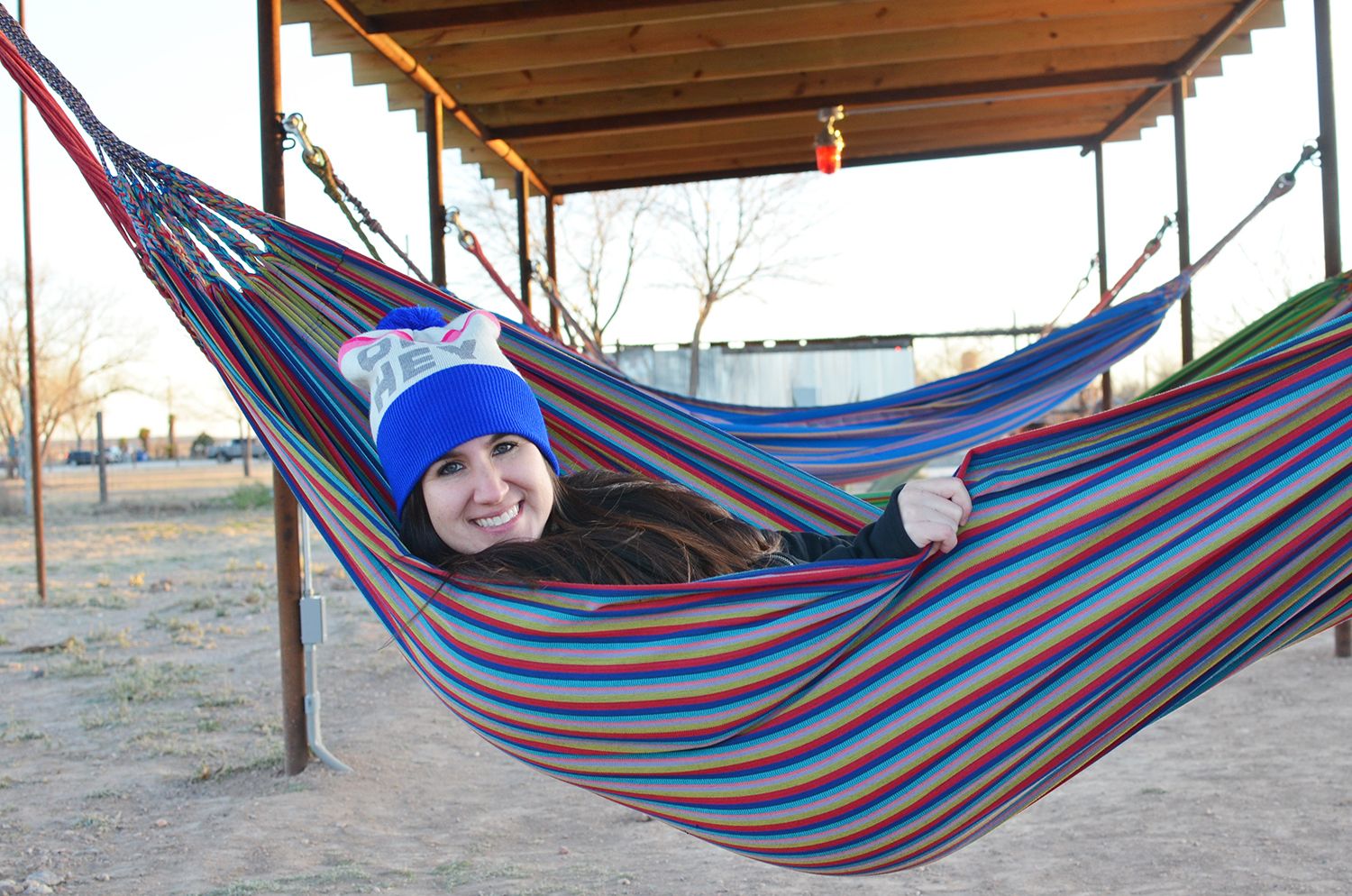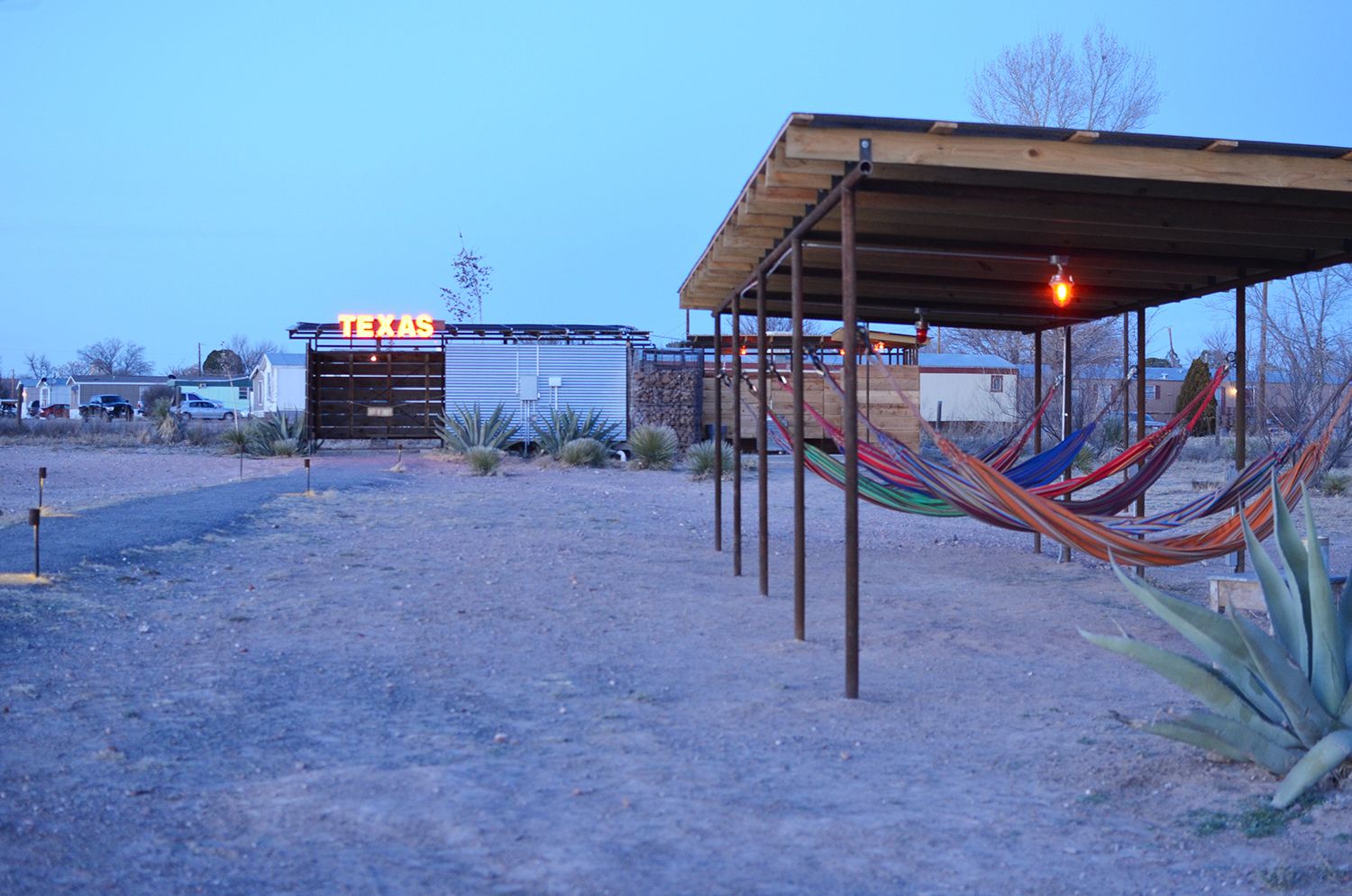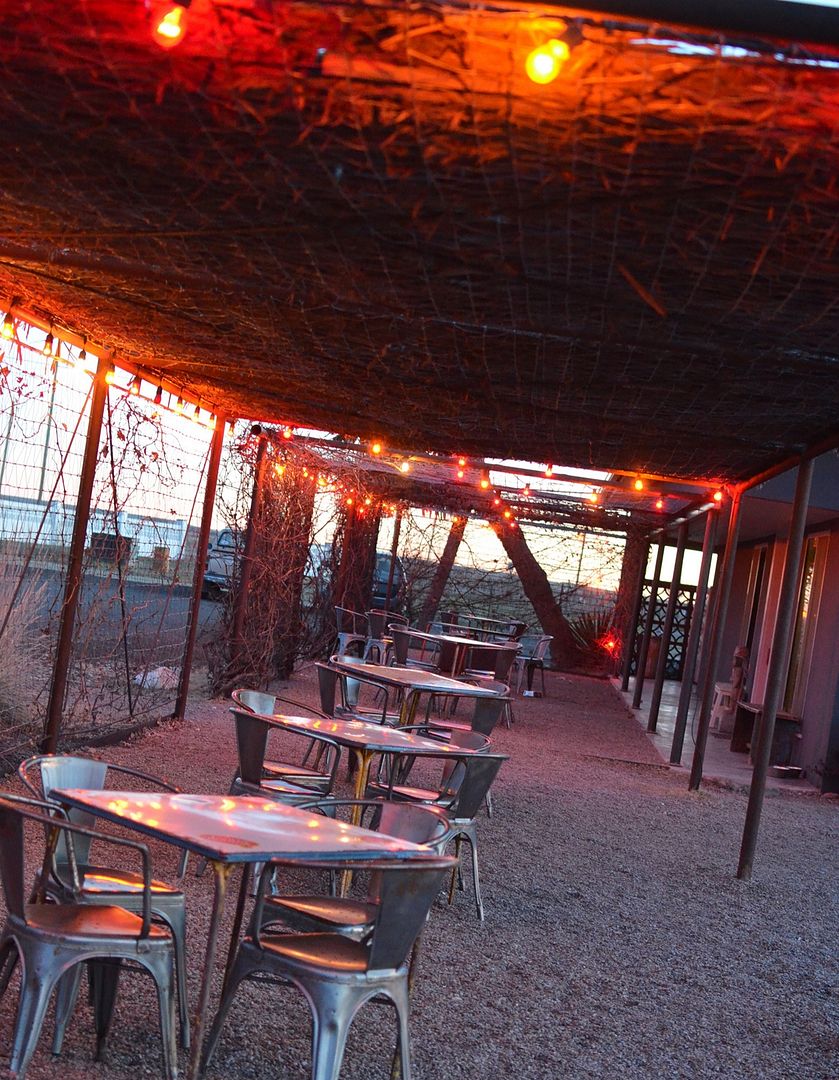 I definitely plan to come back to El Cosmico. Possibly during the off season again…it was kinda nice to practically have the place to ourselves, even if a lot of spots were closed. If it's just one night I'm going to go for the yurt or teepee! Which would you stay in?
xoxo
p.s. Stay tuned for more photos and activities from around town!