Zoë's Kitchen
 treated me to a meal! All opinions are my own. #LiveMediterranean
The other day Daniel and I met up for lunch. [[Most of our "dates" are during the day.]] I recently lunched with someone at Zoe's Kitchen and was very excited to return. Their food is so light and fresh, and very veggie friendly. I was on that side of town taking care of my friend's dogs and helping another with some photography. Daniel was sweet enough to meet me between gigs. 🙂
We arrived at Zoë's Kitchen a few minutes after it opened [on a Sunday], so we practically had the place to ourselves. The booths are my favorite because they offer more privacy, too. 🙂
Usually I order a salad with a side of hummus because it's a good size and filling, but today I had a gift card and could order so much more! 🙂 Treat yo'self! I ordered a hummus trio because I really wanted to try the pesto version. It was delicious! I may have eaten most of the soft pita slices it came with. Sorry, Daniel!
Daniel's pita pizza came with a side salad, and I also ordered a ginormous orzo salad! We have been trying to eat differently [see: military diet] and this was perfect for one of our off days. There were even leftovers to enjoy the next day [or, let's face it, later that night!].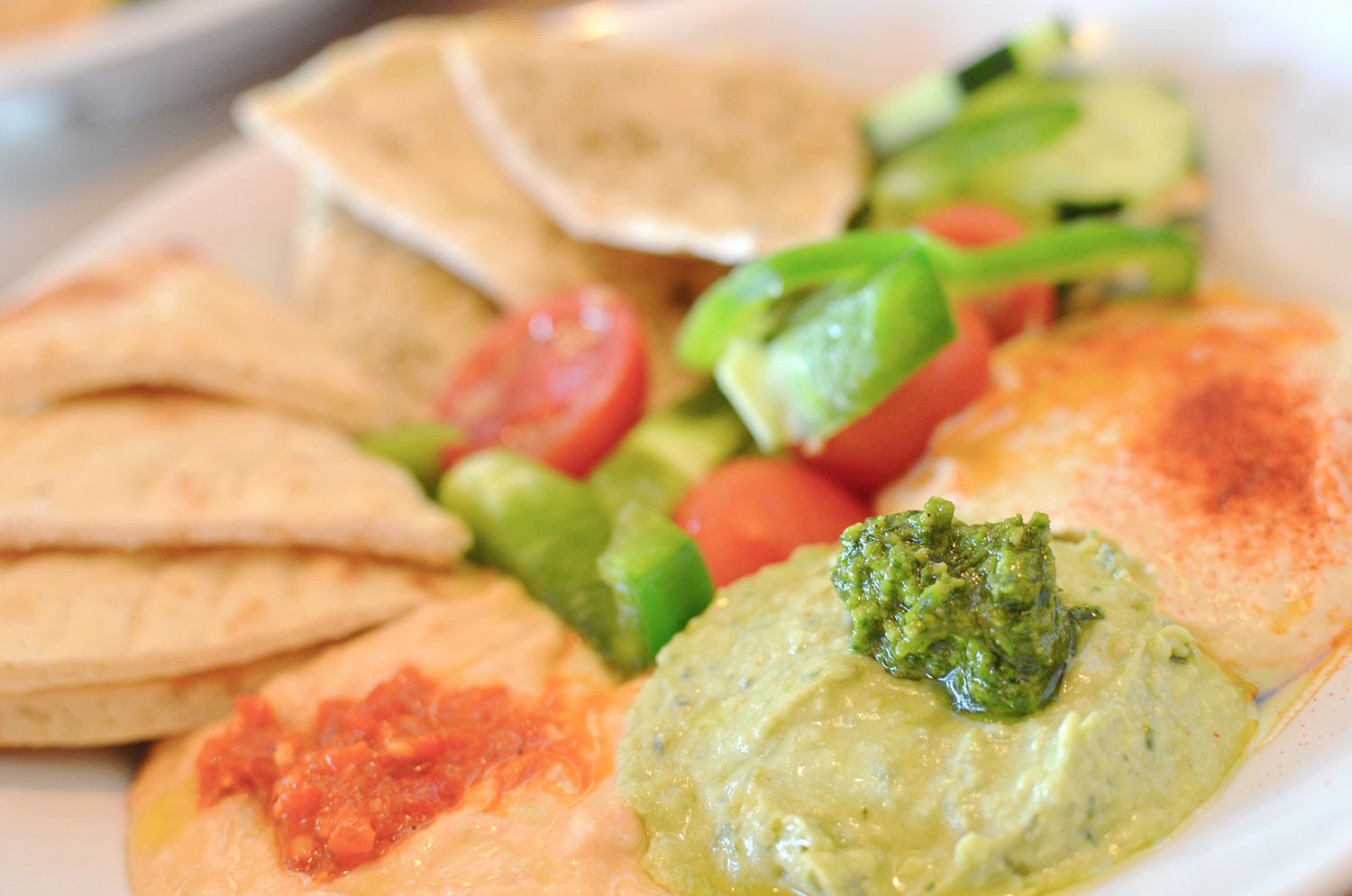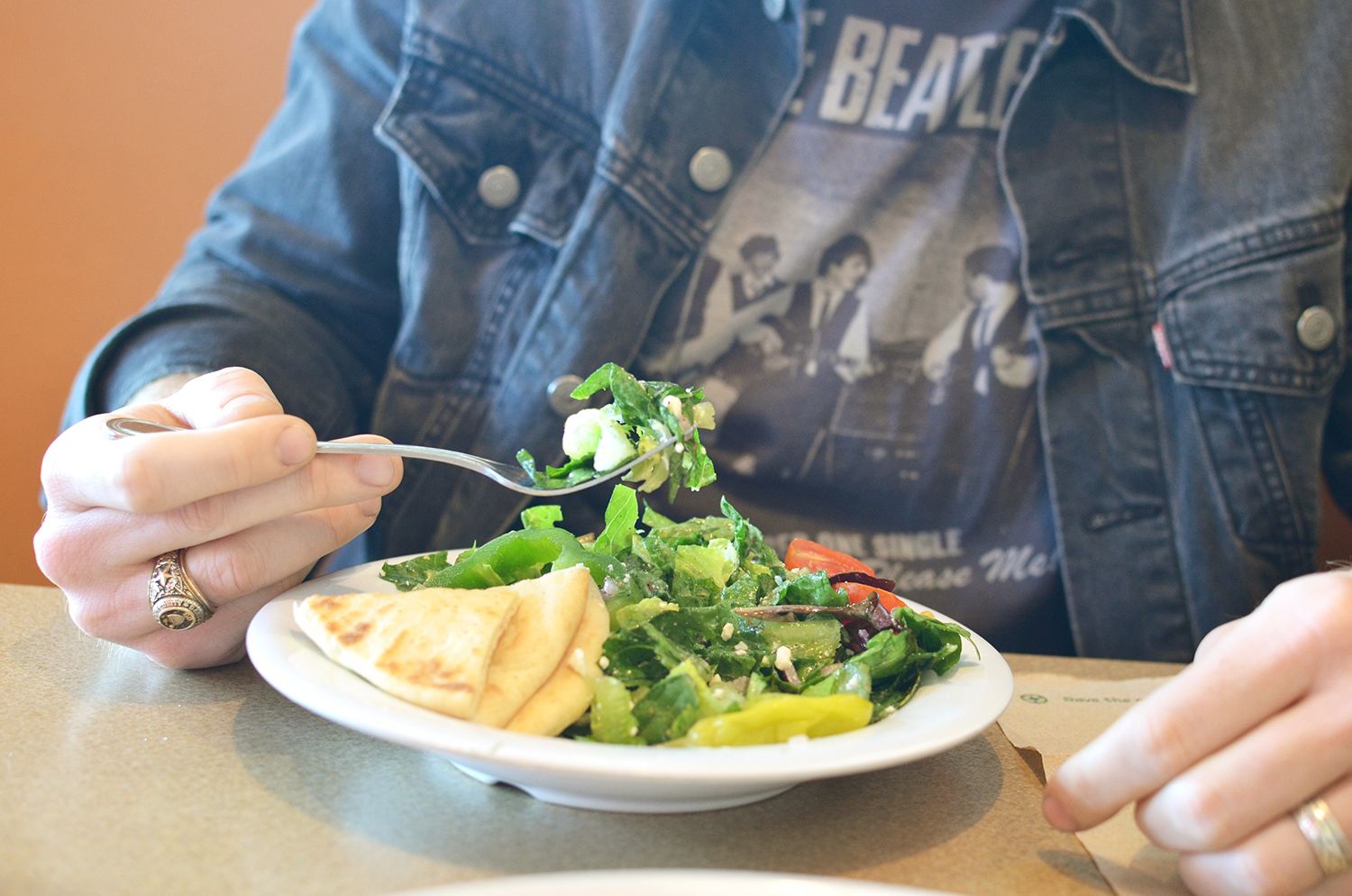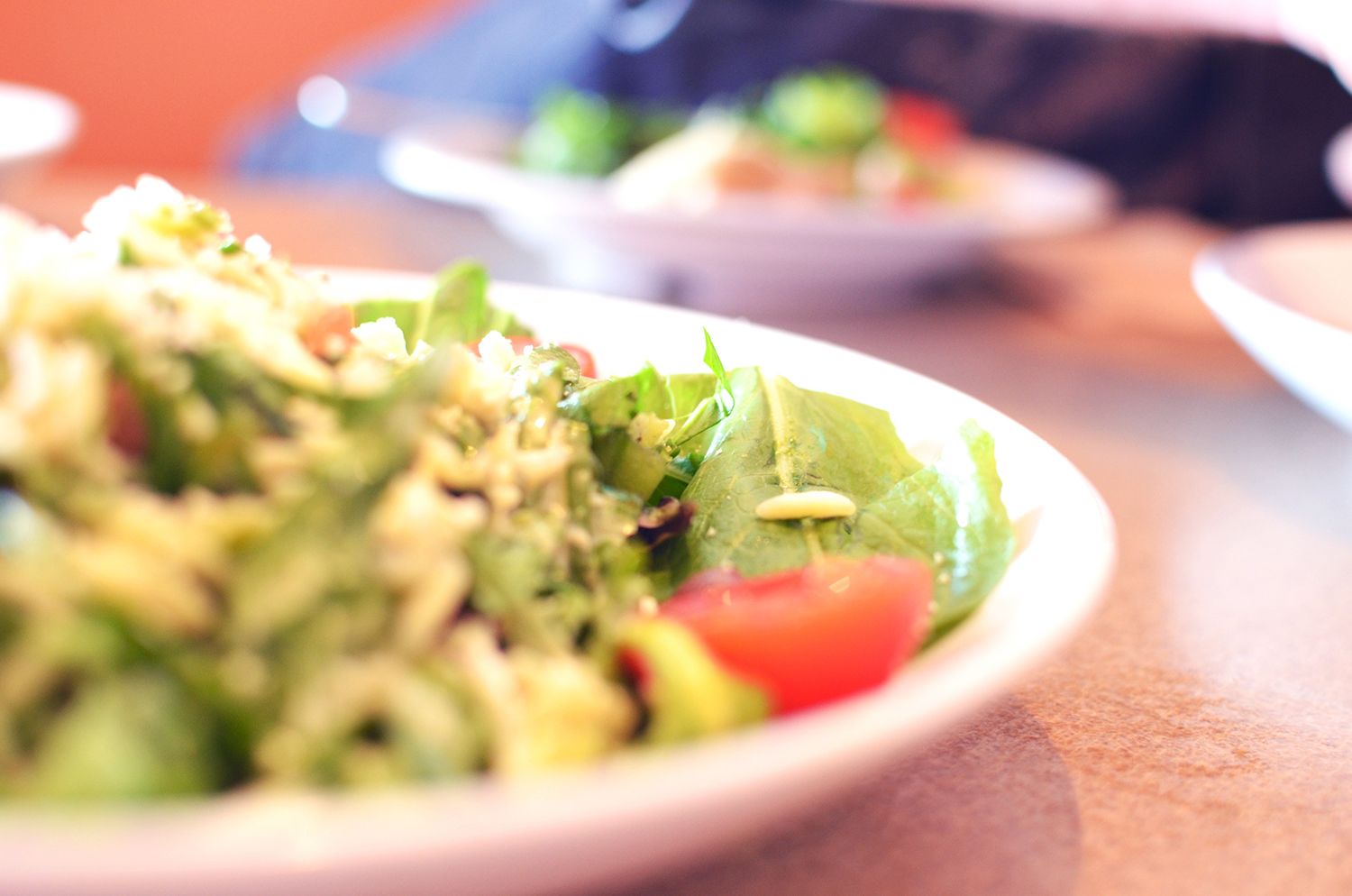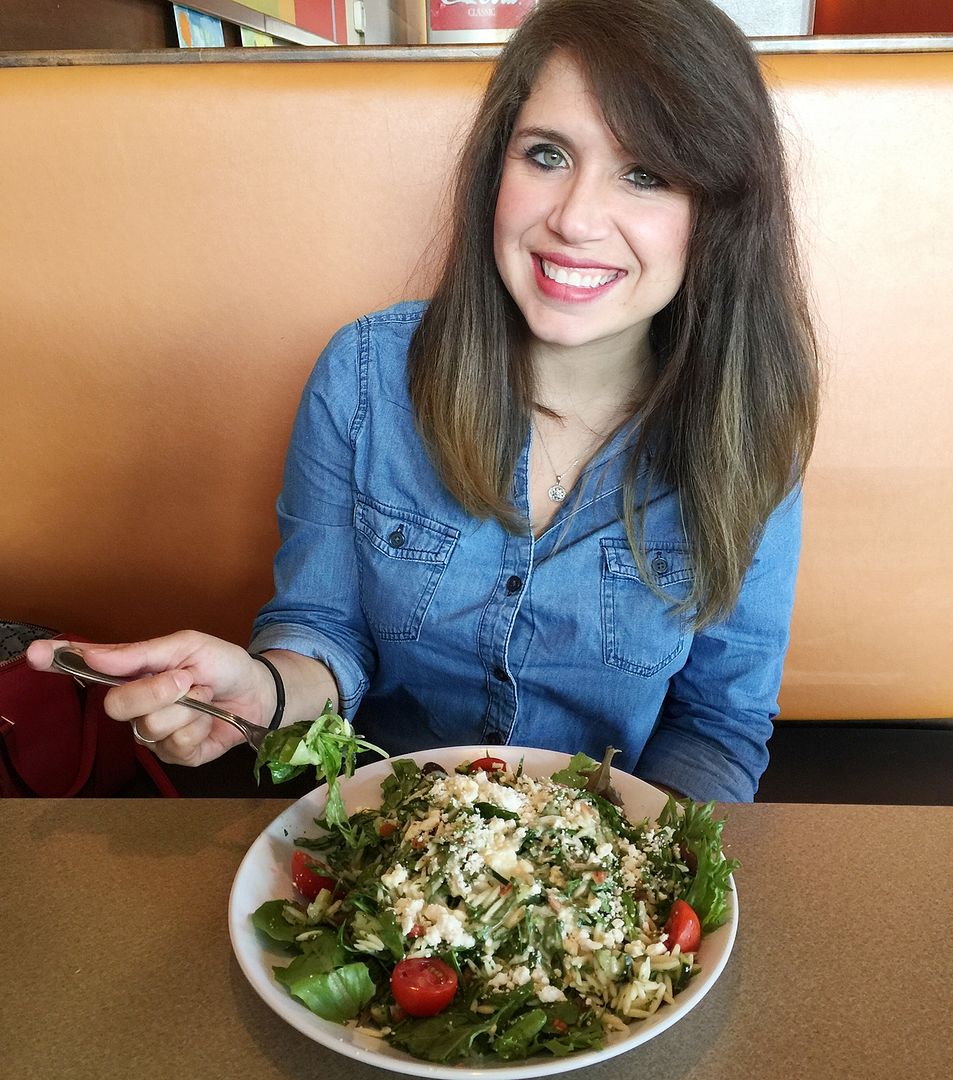 Afterwards Daniel and I walked around outside for a bit, catching up, then we went our separate ways until that evening. Thanks so much to the folks at Zoë's Kitchen for treating Daniel and I to a meal on a busy weekend.
And! They are treating you to a free appetizer, too! Here is how to redeem an order of Hummus & Pita:
1. Download the Zoë's Kitchen App.
2. Go to the menu at the top and select GOODIES.
3. Select MY GOODIES. [Feel free to sing Ciara at this point!]
4. Select PROMO CODE.
5. Enter goodness in all lowercase letters and hit ENTER. 🙂
You'll have two weeks to use your deal before 12/31. So don't wait until the new year to start eating better. 🙂
xoxo