My sister, BFF, and I decided to surprise Renée in Austin on Sunday. She has been working her tail off for the Armadillo Christmas Bazaar, and I was finally free! The day was full of my favorites: roadtrips, close friends [and fam!], handmade shopping, Kerbey Queso, and a short stroll around South Congress.
I warned Sandy and Maria in advance – "I'll probably ask y'all to take pictures!" I'm 98% certain that they already expected this to be the case.
Sandy has grown patient with me – especially after our trip to Paris in 2012 when she snapped at me for requesting outfit photos all the time! Ah, the life of a blogger. Sometimes my mom will comment, too. Daniel teases, but always lets me know that he supports my blog and will take pictures whenever I ask. This is after I get all huffy and teenagery [see: "nobody understands me!"].
Maria is a sneaky photographer! She got the "behind the scenes" shot above, and one more. To be less troublesome to my crew I pulled up right in front of the trailer so Sandy could stay in the car. haha! They should make a "friends of bloggers" video like the Instagram Husband one that went viral.
Initially I really wanted a couple photos on South Congress, but the shops and even little side alleys were so busy, and I am just so awkward…instead we browsed a couple shops and then went on our merry way. I need a confidence boost! How cute would it be to snag a couple shots inside a shop? I would do it for someone, but am way too shy to be in front of the camera in that scenario. Apartment parking lot it is! 🙂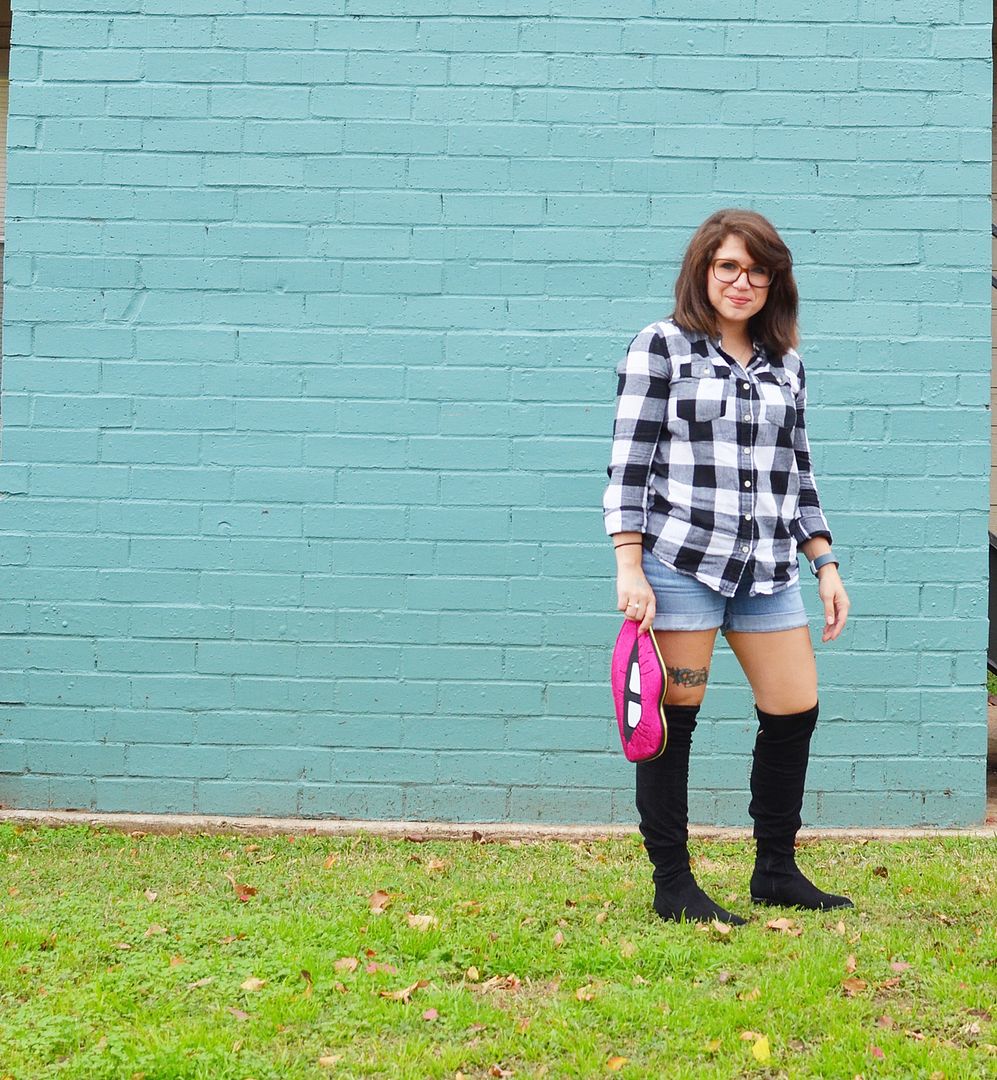 Firmoo glasses  //  Skinnydip London clutch  //  Ivanka Trump boots  //
Bullhead denim [similar]  //  Mossimo flannel
Okay, so these are my birthday boots. I can't wait to share them as part of a holiday outfit. 🙂 I did my research when it came to buying a pair of over-the-knee boots. Being a shorty, I looked up recommendations/reviews and stumbled upon these babies. The shaft on a similar brand was about 21 inches, and looked great on a petite model, so that's what I searched for: 21 inches. They are almost perfect! At first they fit a little snug over my knee [hello, derby thighs!] but loosen up after about a day of wear.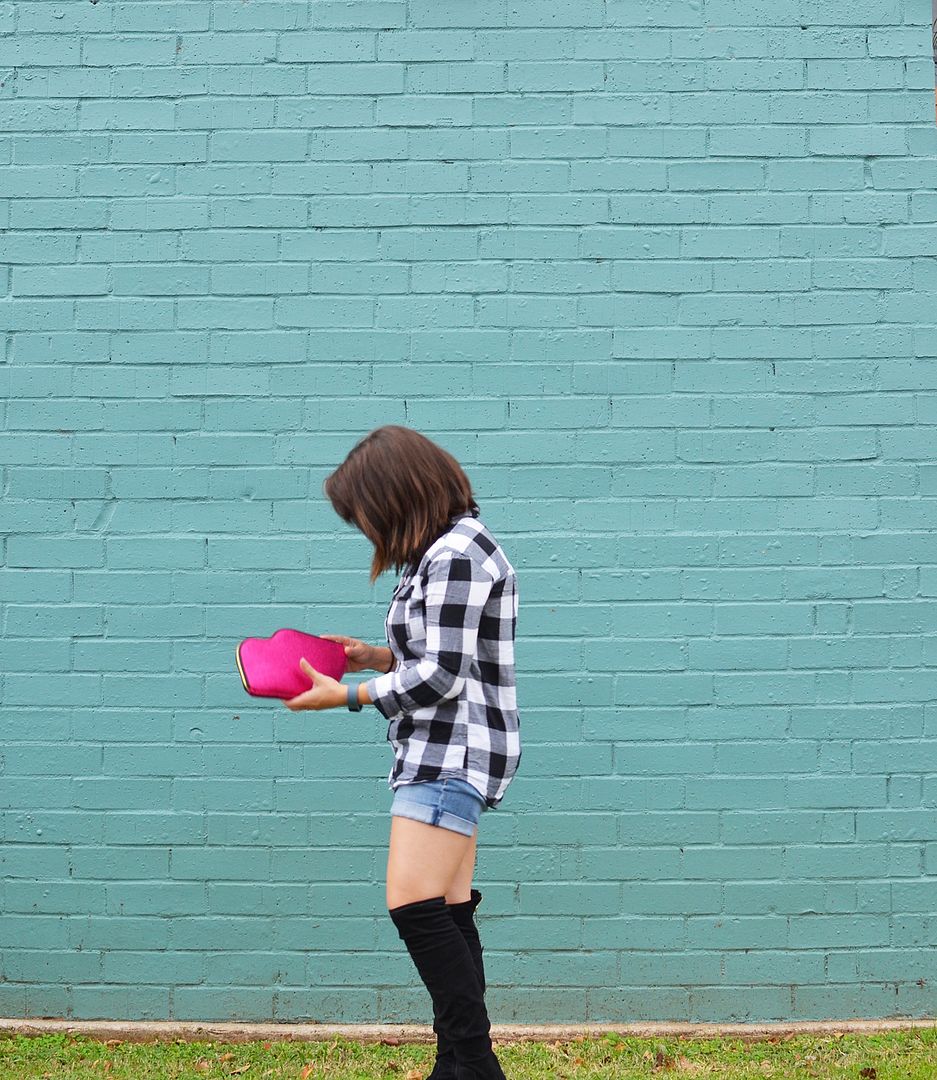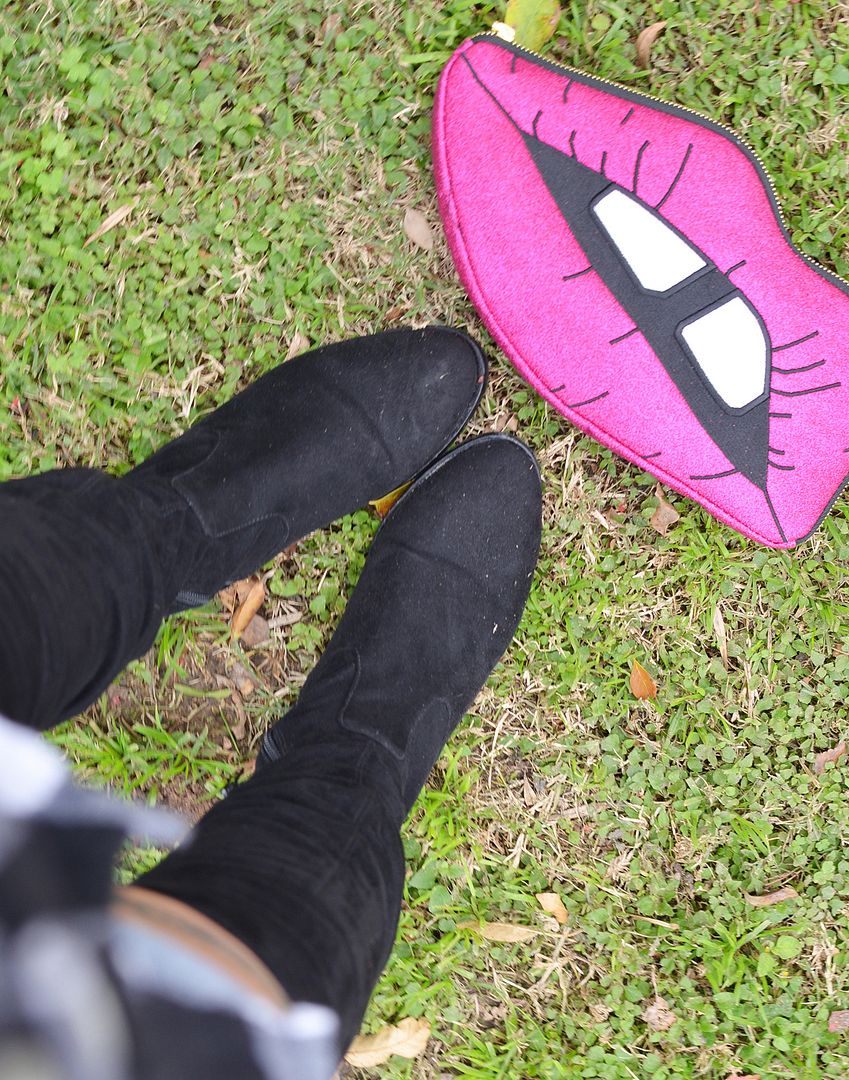 Thanks to Sandy and Maria for joining me on this last minute adventure to Austin! It was great seeing Renée and spending some quality time with my boo-thangs.
xoxo