This shop has been compensated by Collective Bias, Inc. and its advertiser. All opinions are mine alone. #GiftDeliciously #CollectiveBias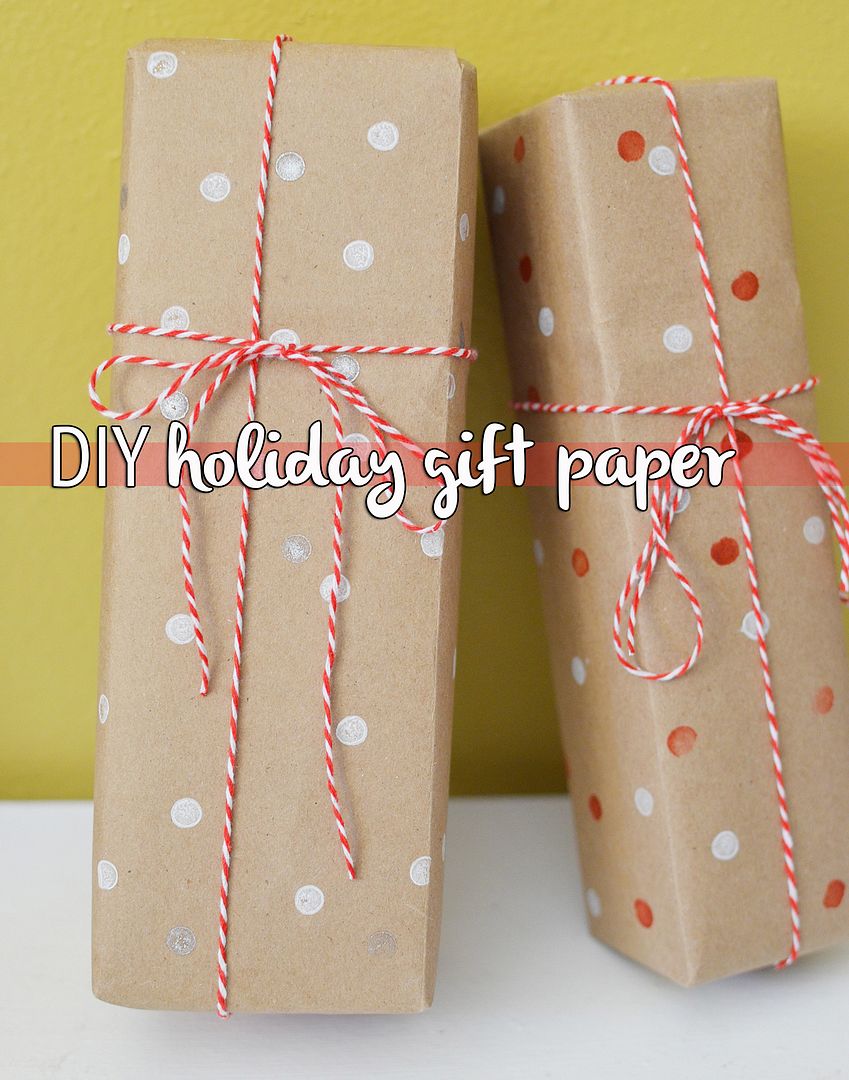 Most of you are aware that I am a huge fan of a certain type of cookie. My family has known for a long time, and then I finally went and made it public.
Hi, my name is Roxy, and I am an OREO-holic. I can't just have one, I can't just have three. Perhaps after an entire column is consumed I might feel guilt content. They're even on my Christmas list! If I smile at you, and you catch a fleck of something between my teeth, now you'll know what it is.
I picked up a few perfectly portioned boxes near the registers at Walmart to give as stocking stuffers. If you can't think of any cookie lovers in your life then:
You probably just want them all to yourself, you MONSTER. [see what I did there?]
Perhaps you don't have any kids, who have teachers, who I know love snacking while grading papers.
Whomever you choose to gift these cookies, they are a perfect stocking stuffer. Plus I'm about to show you an adorable way to wrap them up! So put down that Double Stuf OREO [or hand it ot me…I promise…I'll keep it safe in my belly] and grab your supplies.
Materials:
one or two brown paper bags [grocery size]
two or three pencils [with an intact eraser]
stamp pad[s]
scissors
tape
ribbon
cookies! [I purchased four boxes of cookies, four one for me, and three to give away. ]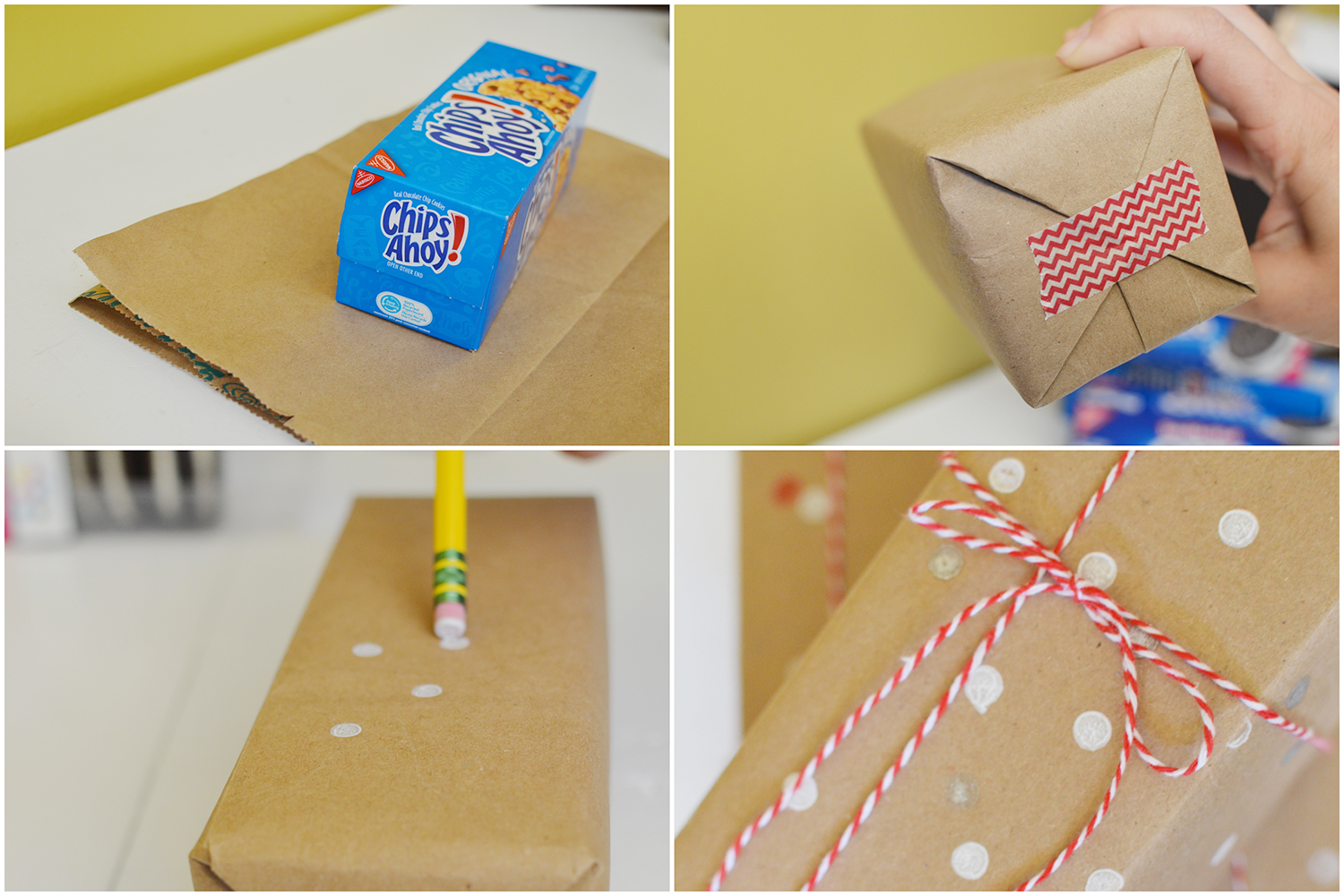 If you are lazy, you will enjoy not having to wait until the polka-dots are dry before putting the gifts under the tree! You might have to wait a few minutes if you actually put your stocking stuffers in the stocking…but the ink soaks into the paper bag ridiculously fast. 🙂
Directions:
Set up your work area, open a pack of Double Stuf OREOs, and get your holiday tunage going [or the latest episode of Serial!].
Cut a piece of brown paper to fit the cookie box, just like you'd normally wrap a gift. [If you're looking for that tutorial – WHAT.]
Wrap the box and tape it down. I use 4 pieces of tape. Don't talk to me if you're one of those one piece of tape masters!
Grab your stamping supplies and have at it. You don't need to stamp the bottom of the gift, just the exposed sides. I was able to do 2-3 stamps for each time I dipped the eraser into the ink. [One or two colors – it's up to you! But use a different pencil for each pad]
Tie the bow on and you are done!
Stick that sucker under the tree and sit back and finish your podcast, sip on some nog, and munch on those OREOs. No need to wait on drying, the stamps absorb real quick. 🙂
What is your favorite stocking stuffer?? Is it edible, too? 😉
xoxo