I actually don't remember ever being too fond of donuts. When co-workers brought them to meetings I usually refrained and opted for a breakfast taco covered in salsa. One day my social media feeds seemed to be saturated with the fried doughy goodness, and I swore one day I'd take a beautiful donut picture, too! To that, Amy suggested I photograph her donuts. And poof, I fell in love with Hugs and Donuts.
Before setting an actual date, I took my [surprise visiting] cousin to their shop because she is the biggest donut fan I know. Her jaw dropped, and then we filled her mouth with donuts. 🙂 But seriously, there are so many different kinds! I've discovered my favorite donuts include: coffee [see below!], green tea, cookie butter, and almost any kind of cake.
I have now done three photoshoots while simultaneously snacking on my current favorite and sipping coffee. Not a bad gig, eh? Whenever I share a delicious photo friends have asked me where on earth they can get their hands on such edible beauty – so here is a whole post, just to tell you: Hugs and Donuts.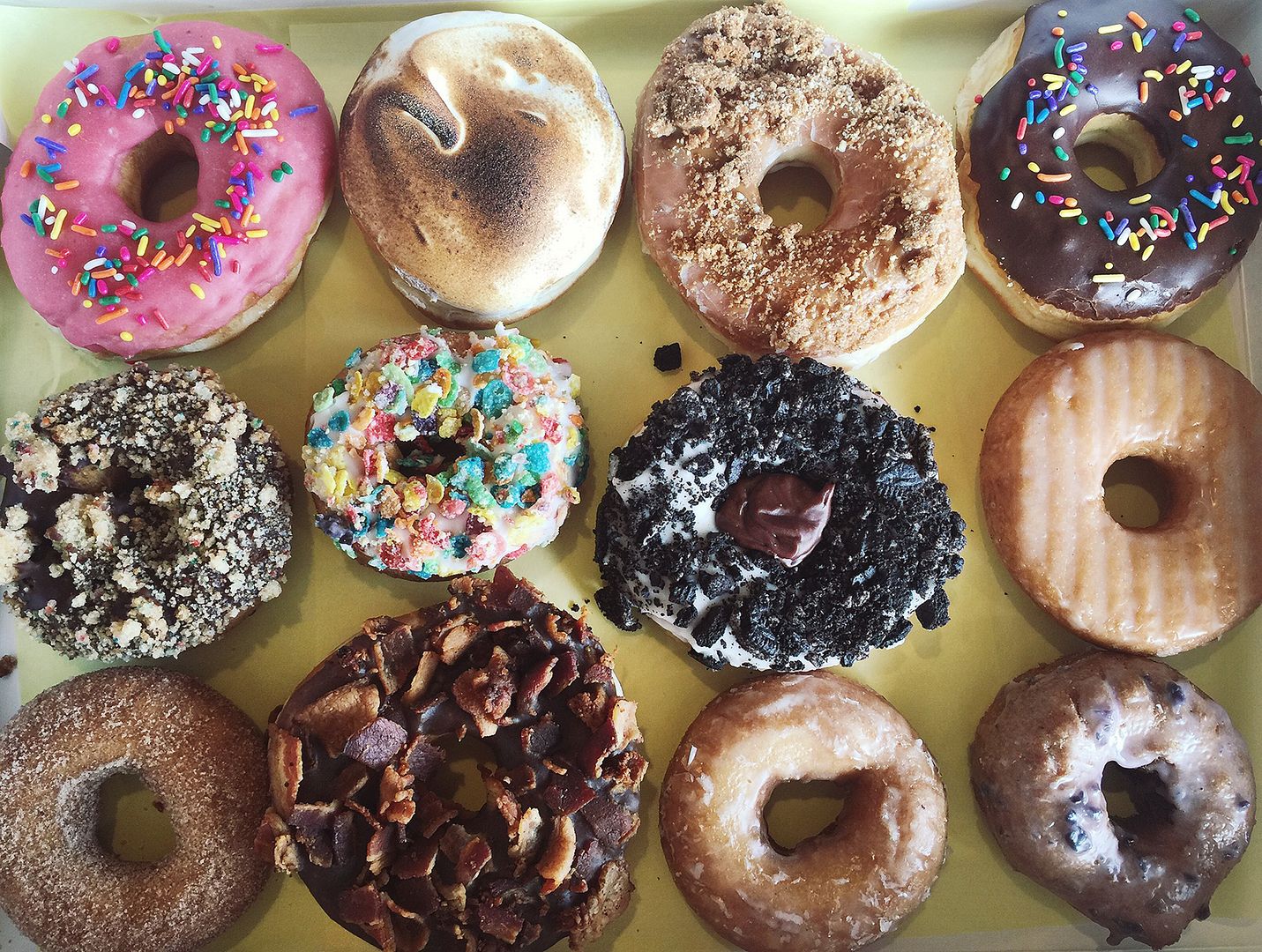 What's that? You want to see Buster perform this amazing act on film?
xoxo