I am so grateful to everyone that came out to our [7th? 8th?] annual
Halloween party
. It was a great success and lots of fun! My parents even made a surprise appearance with a quiche that ended up being my delicious dinner before I stuffed my face full of goodies, like the jello brain my sister made!
Speaking of my sister, Sandy and Bo stopped by early to help set up, and so did a couple other friends. Thank goodness! Every year we leave the spider webs for last, and every single year someone else puts them up. I got a head start this week and it still wasn't enough. Oops!
The first few parties we've had in this home were definitely overly decorated. Too many glittery sale items I picked up in previous years that just didn't match the rest of the decorations. Over the last couple years I've actually resisted putting the entire contents of our Halloween party storage bins out on display. Less is more, right? The only thing that is a definitely must [more is better!] are the spider webs. Those seriously bring it all together. Literally. They're holding some of the skeletons up on the walls. ha!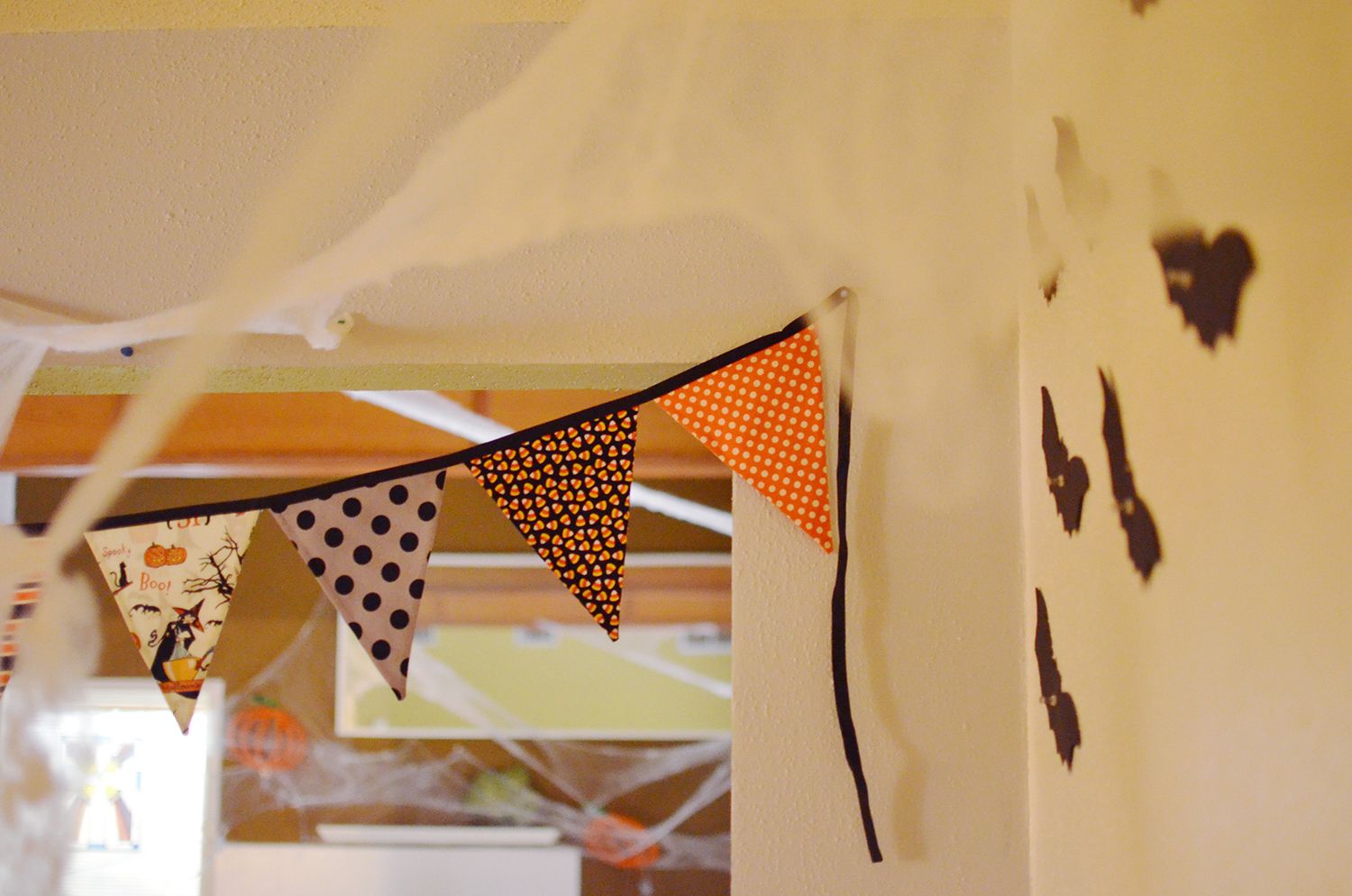 Bunting via Sassy Steals last Halloween // Bats are handmade [cut out of posterboard]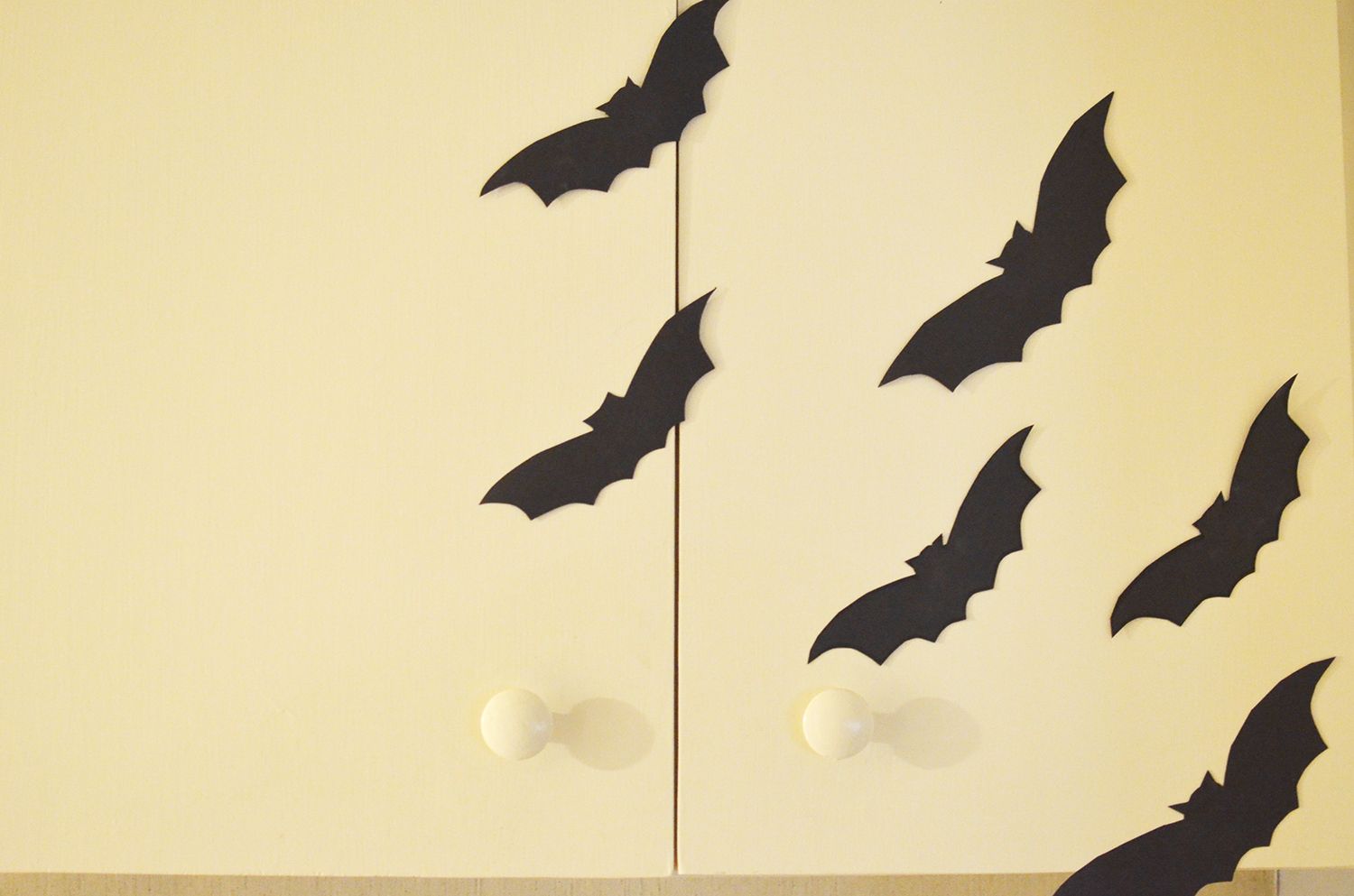 The bats are my favorite! I feel like they add a lot of character. My sister and I cut them out a couple years ago. They're pretty durable thanks to being posterboard….our hands hurt like crazy afterward!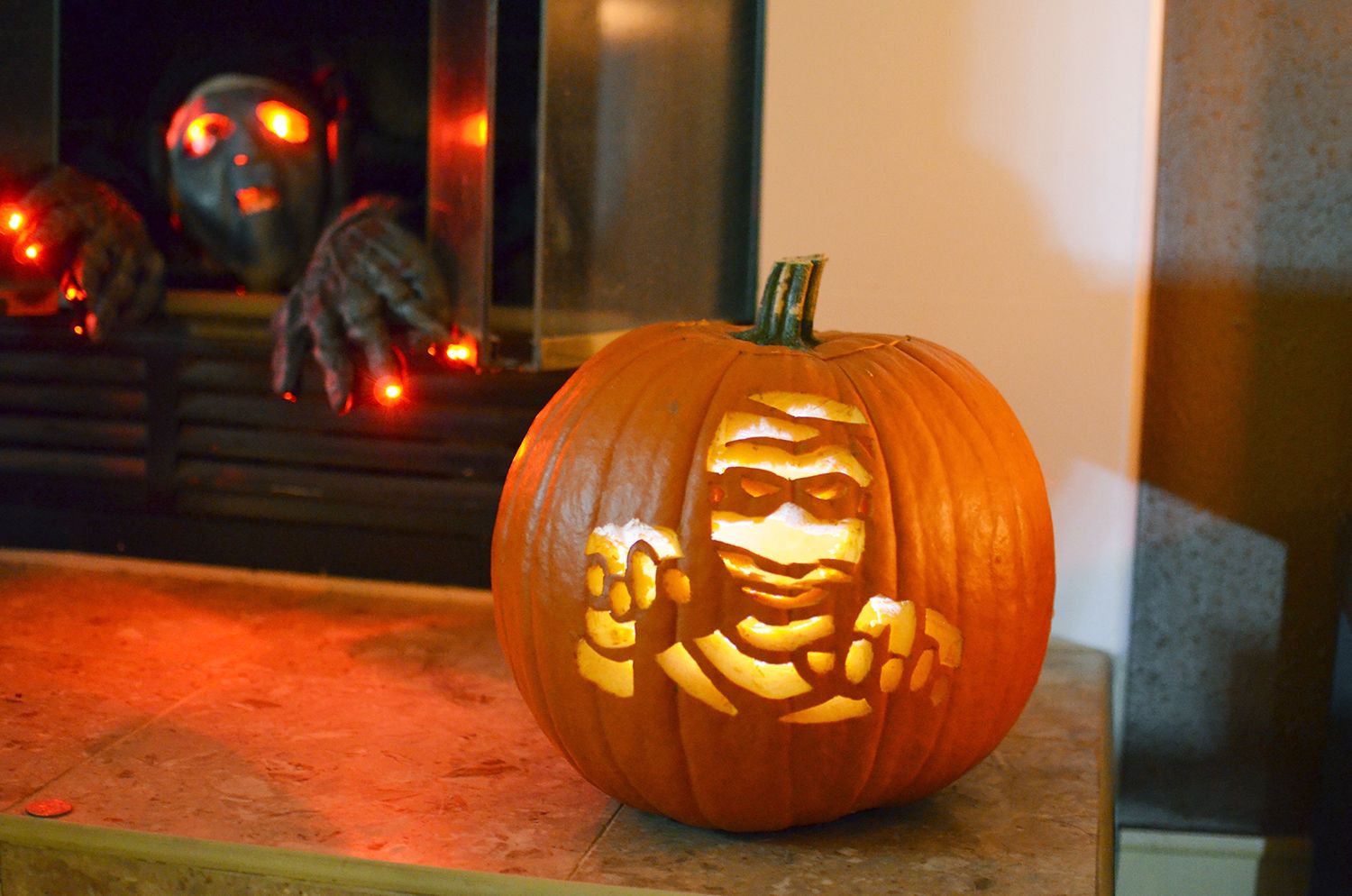 Daniel's costume from last year made it into the fireplace. The pumpkin carving was all Sandy!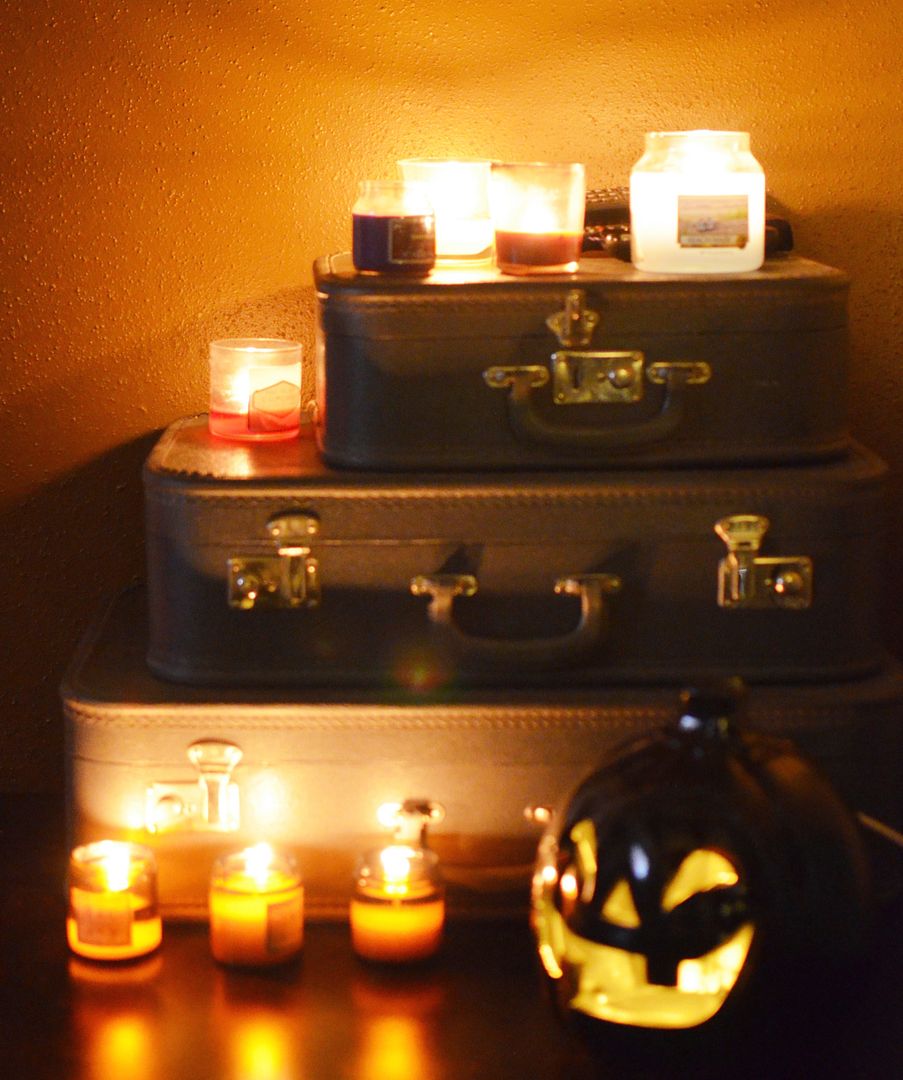 Thanks to my friend Terri for giving us candles as wedding souvenirs! Definitely helped set the mood!
ALL OF THE WEBS!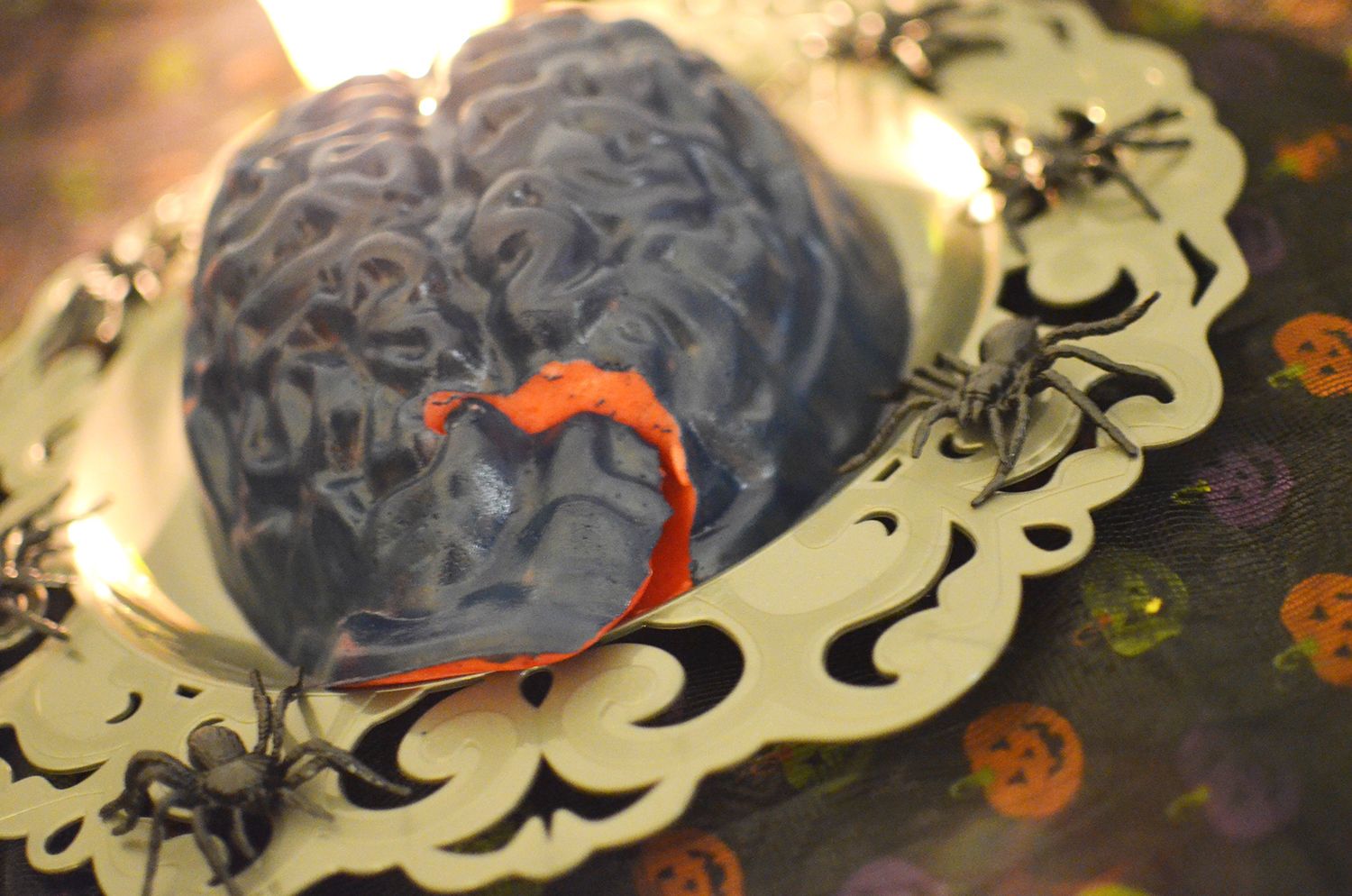 Jello brain!! With a bit of rum and food coloring, my sister created a spooktacular treat!
Okay, get ready for costumes. Daniel in heels? He's like a mega-giant model. People didn't even recognize him! He's actually dressed as Vida Boheme [of the Manhattan Bohemes] from To Wong Foo Thanks for Everything Julie Newmar. My favorite movie of all time!
He went shopping with his counterparts, shaved his beard, and got his make up professionally done. Like whoa.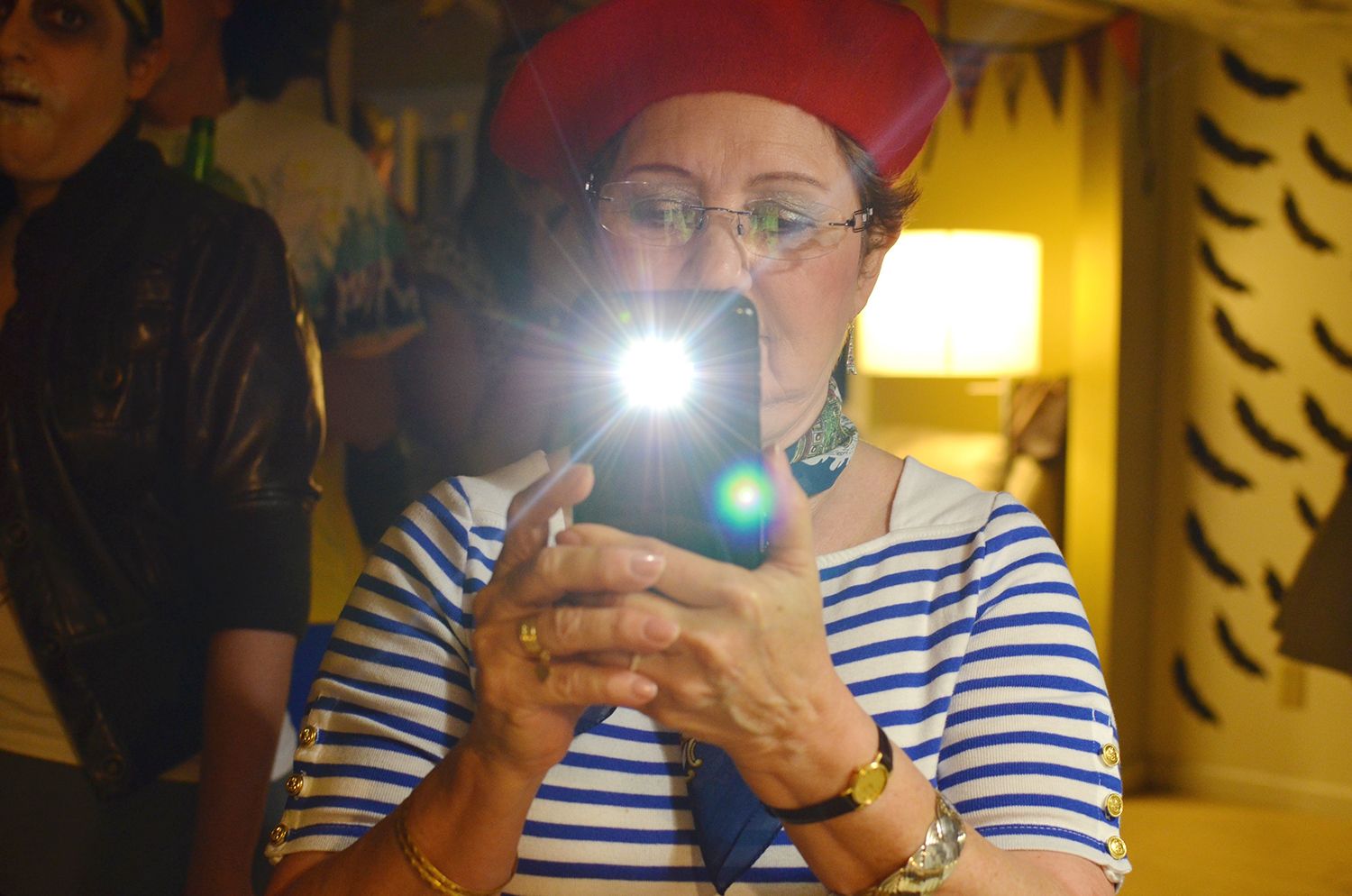 My parents wanted to take a million photos. It felt like Christmas Eve in Miami. Haha!
Noxema Jackson, Vida Boheme, and Chichi Rodriguez
My sister and I couldn't decide on a costume until about 10 days until Halloween. We couldn't find two identical blue dresses anywhere – until my friend suggested this denim number from Forever21. Once they were in my clutches [thanks, mom!], the costume was easy. I purchased the lace and laboriously sewed it on [the final collar was stitched on at about 8pm -go time], brushed on a bunch of great and black eyeshadow, added a pink bow, knee highs, black flats, fake blood, and there you have it. I wish we had taken a "before" photo! Sandy mentioned it as I was smearing blood on our necks. haha! We definitely had a lot of fun, especially because it creeped so many people out. Taking photos with friends was cool because we got to stay in character. mwah ah ah!
Other than the hilarious or creepy costumes and delicious junk food, my favorite thing about Halloween is seeing all of my friends. It's Daniel's favorite thing to plan, and being the introvert of the couple, I get pretty anxious beforehand. It isn't until those familiar/disguised faces start strolling in I am relieved and excited.
What is your favorite thing about Halloween? Did you dress up?
xoxo