I apologize for being so photo heavy, but our vacation out west was pretty much the best. I got a taste last December in Big Sky, Montana [where I also want to return!], but on this trip, without snow, we were able to do more sightseeing! I only found a few things regarding "what to do between Salt Lake City and Jackson Hole, WY" so I thought maybe I'd chime in. If you take the cheaper flight to Salt Lake [or even Idaho Falls], here are some things to do on the drive to Jackson Hole, WY.
Things to do on the road between Salt Lake City, UT to Jackson Hole, WY

1. After finding a vegetarian-friendly breakfast establishment [yelp!] in SLC, we embarked towards Bear Lake. Camping there would have been awesome, but we were happy just catching a glimpse. On the way through Utah, we also wanted to "see" the Great Salt Lake. We pulled off the freeway into Willard Bay State Park. Yes, technically it's a bay, but it feeds into the Great Salt Lake. Woohoo! And gosh, it was beautiful. Especially those mountains you could see across the way. Wow.
Watch out though: HUGE mosquitos. I swear they hid in my hair and as we continued our drive decided to pop out. I killed about 3 or 4 in the car! They were moving slow because they were full. Grr.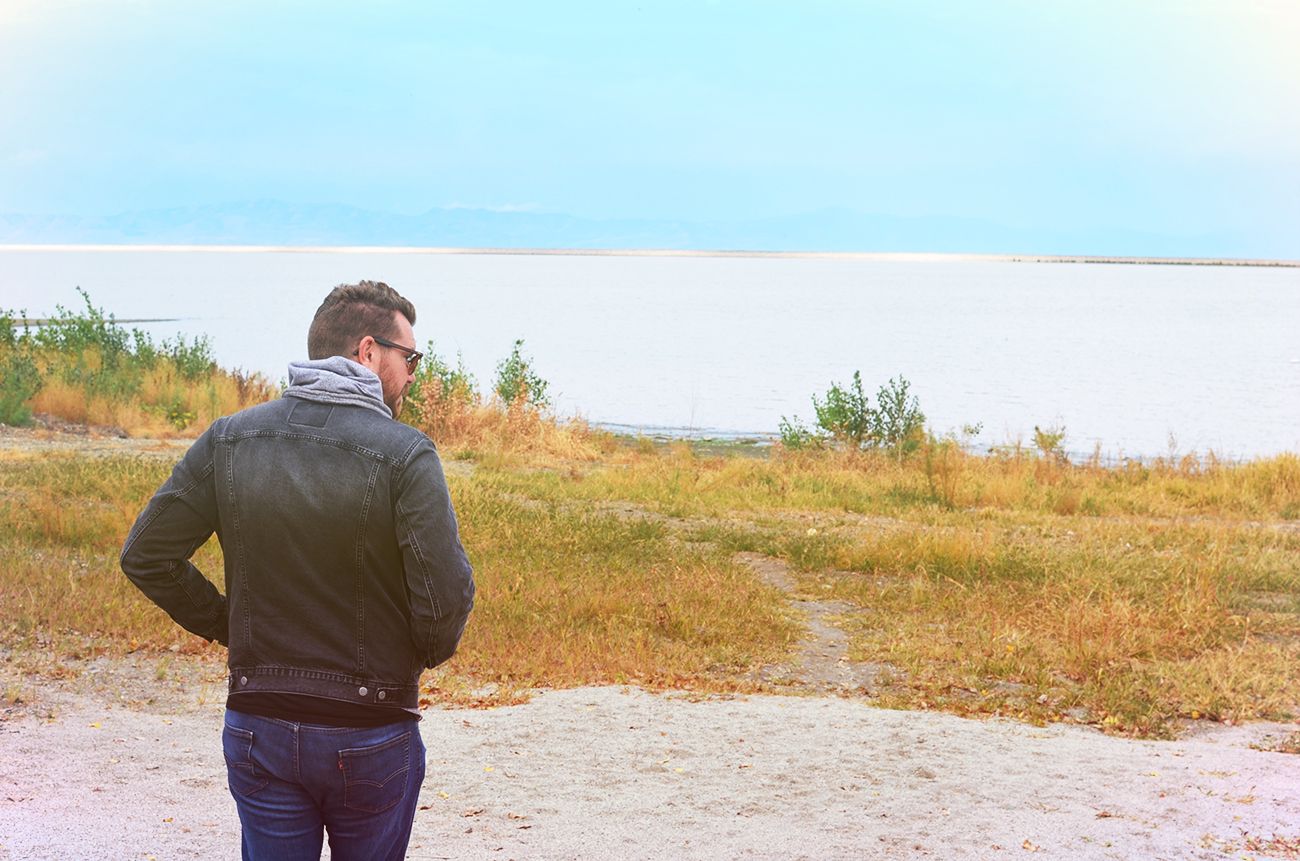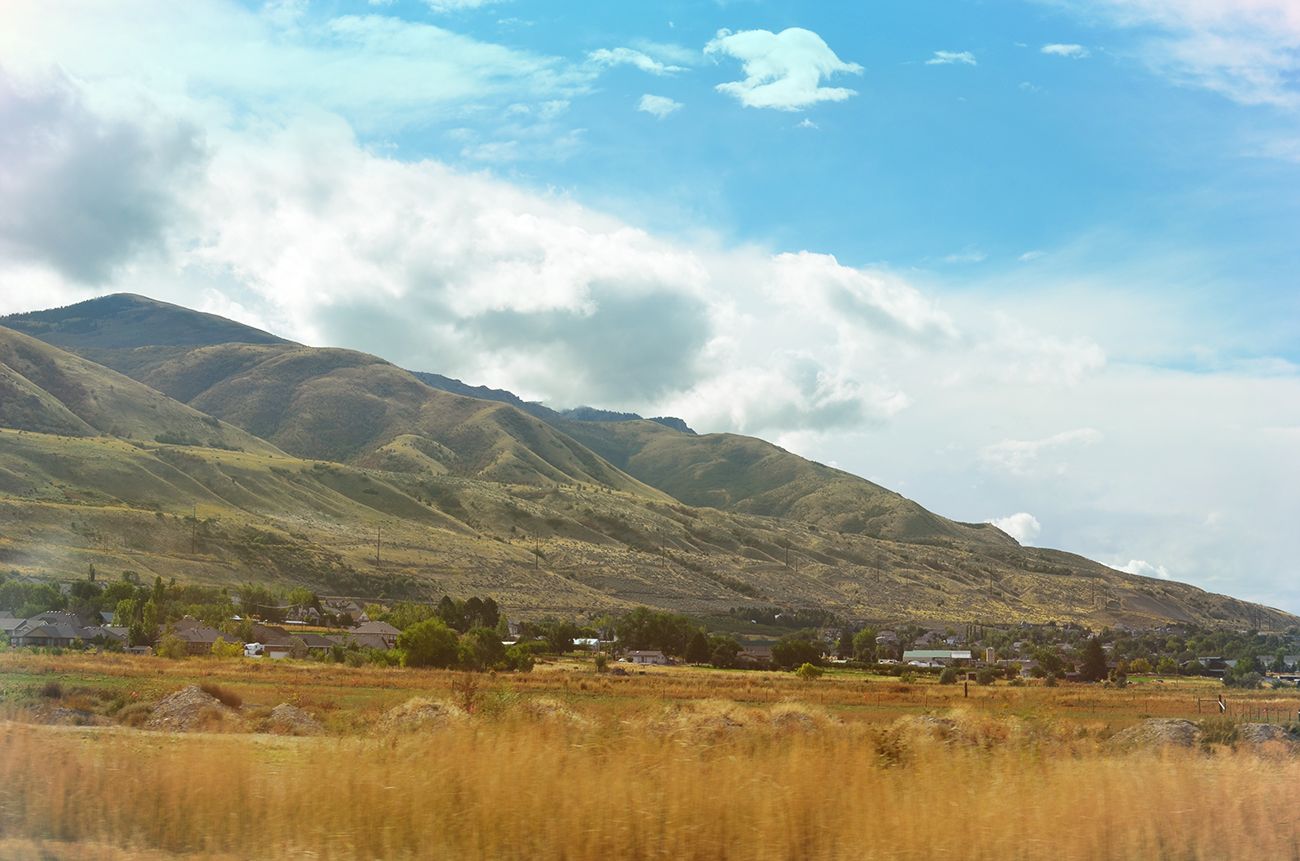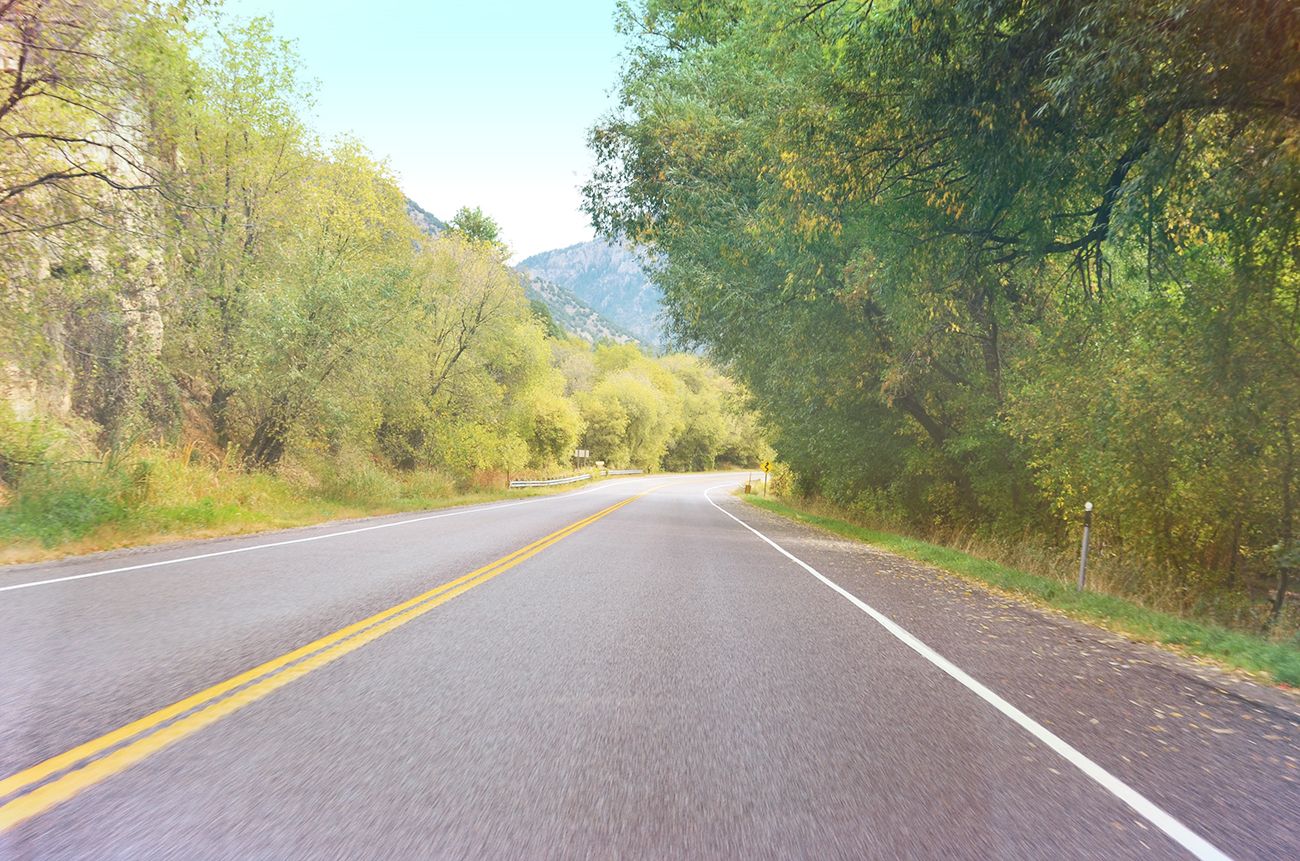 2. Our drive turned pretty windy on our way into Idaho. Daniel was at the wheel and I kept eyeballing the "picnic areas" [we were driving through national forests] and I just couldn't take it anymore. The leaves were so beautiful, and the river, too. I asked Daniel to please pull over and we briefly stretched our legs posed for a photo in Logan, Utah. It would have been a great spot for a picnic!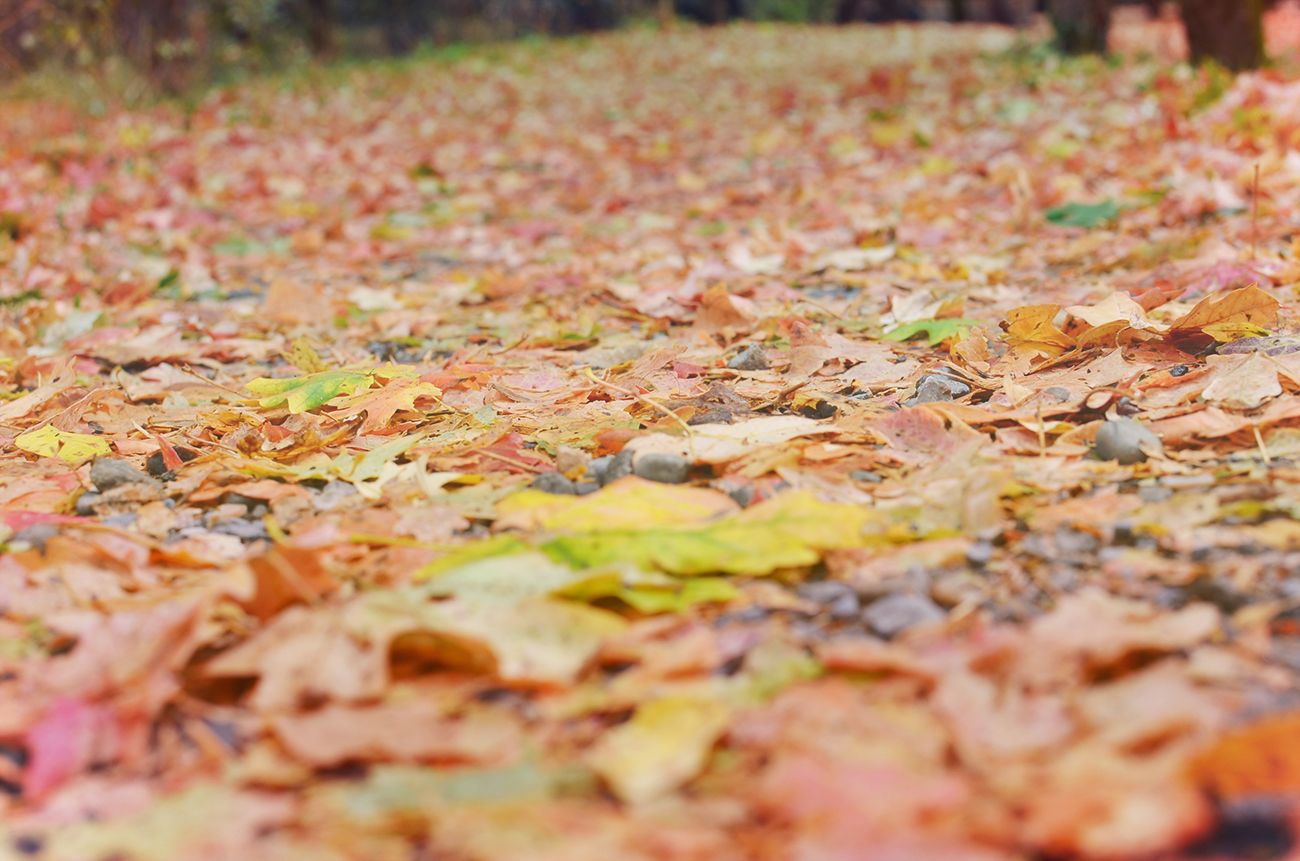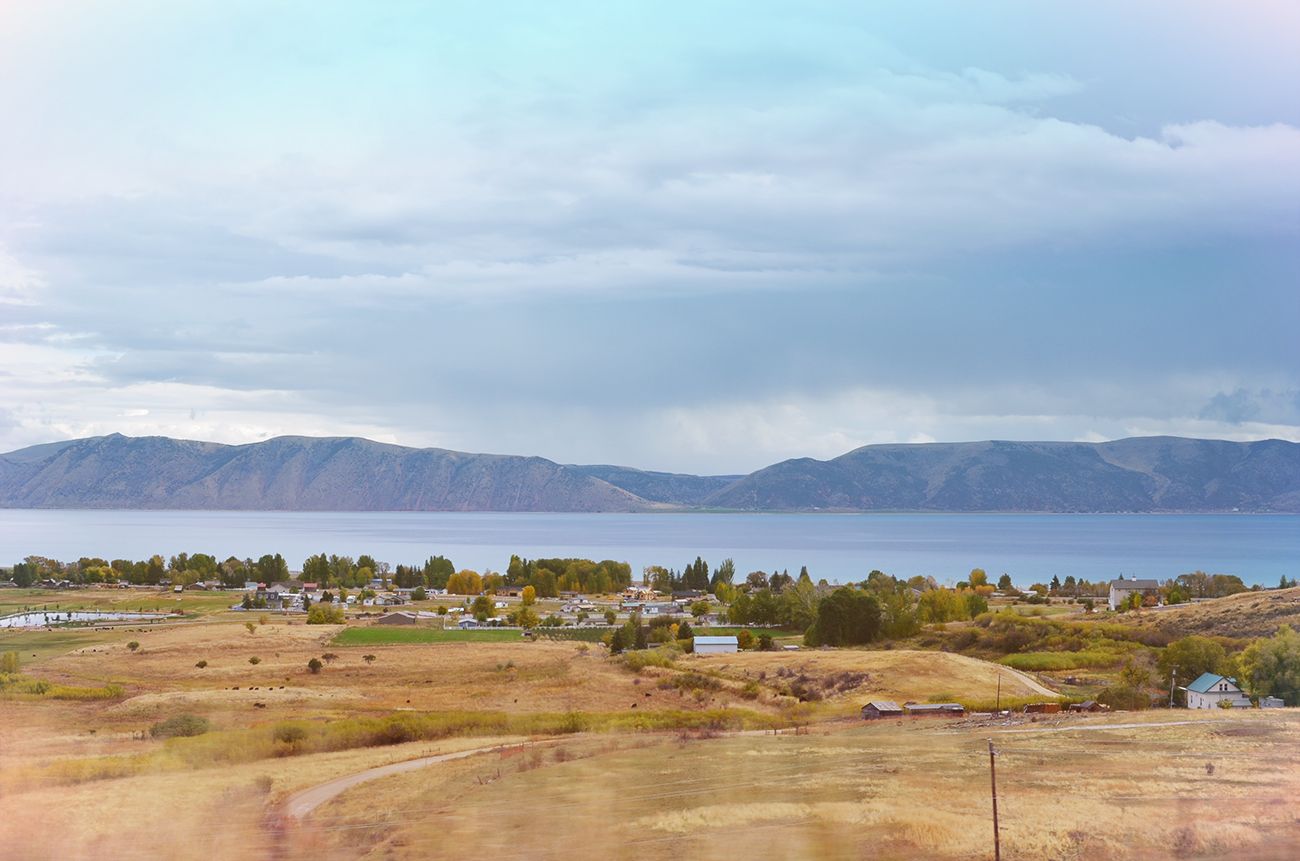 3. We made it to Bear Lake! Honestly we didn't even stop. The border was along the lake, and that's where we pulled over. The view was definitely worth it. Plus the drive was incredible! We also stopped in Montpelier to take silly pictures with bear monuments because the town was littered with them. I kind of wish we had stopped for coffee just to be in Montpelier for longer than we were.

4. We only drove through the bottom right corner of Idaho and entered Wyoming at just the right spot [Cokeville according to my phone's GPS]. As soon as we crossed the border we saw two things: an eagle swooping down into the road right in front of us for a roadkill snack, and a few minutes later, 3 sheep dogs caring for the massive herd below. This was about half of the pack. Amazing, right?? They were stopped in the middle of the road with a few straggling sheep, barking at oncoming traffic. We stopped and rolled the window down for better pictures. I had been snacking on some Cheez-its and one of the dogs clearly smelled them because he looked a little too curious as he approached the car. I was truly in awe.
Then we stopped in Afton, WY for a drink because we were making good time, according to the maps app. Daniel strolled into a music store to strum on a banjo, and we tried some local brew. Not long later we also paused in Alpine for a little pick-me-up in the form of donuts and coffee. The scenery is beautiful, but if too relaxed, you might doze off! Delish Donuts and Coffee had their "closed" sign up but Daniel poked his head into the open door and they were so kind and served him. The donuts were great, too!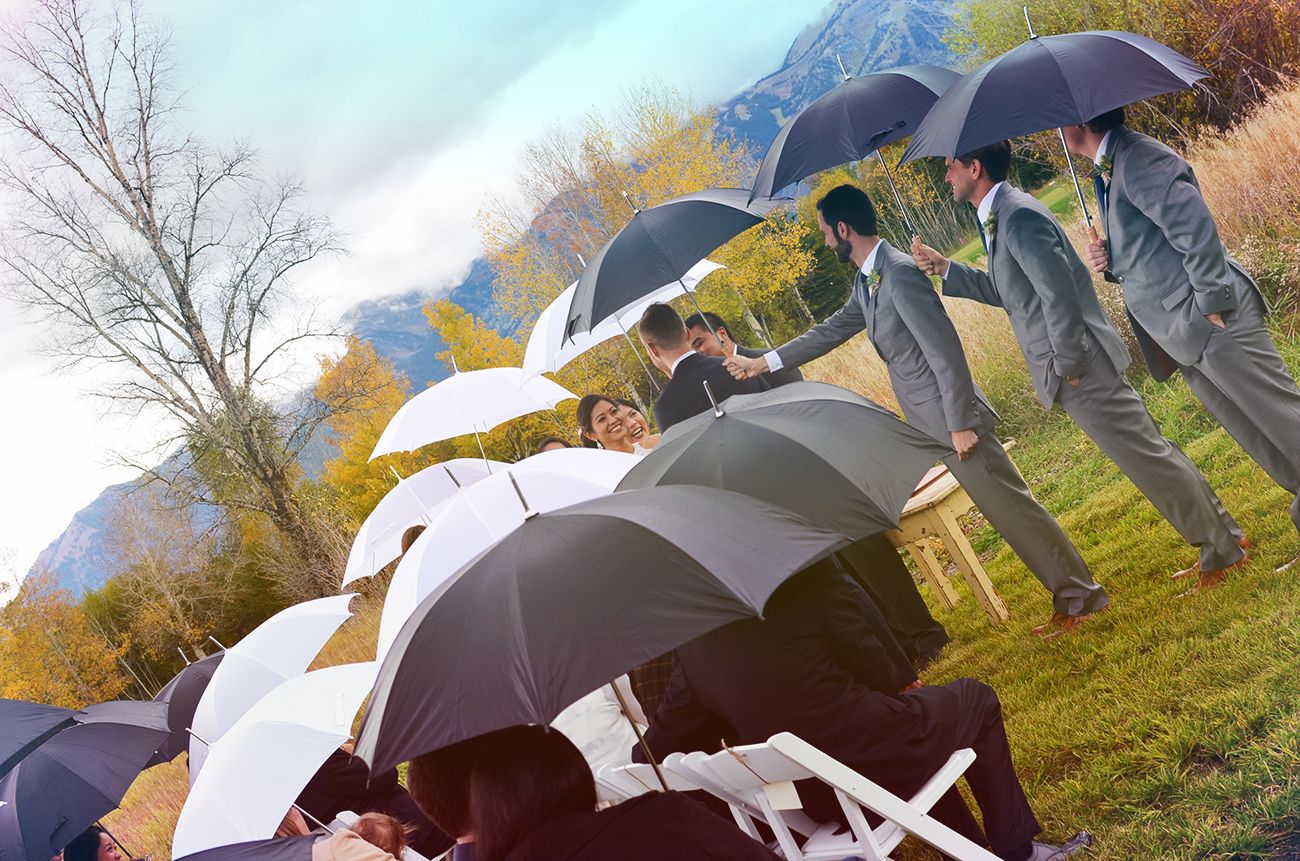 5. While in Jackson Hole, we did some shopping around town, ate at a few delicious dining establishments, and of course, hit up my friend's wedding. It was gorgeous and on the way up to the Tetons. If you are into golf or tennis, their wedding was near the course up there. Any sport with that mountain range in the background has to be amazing. The airport was also nearby. I won't even think about the turbulence those mountains must create. :-O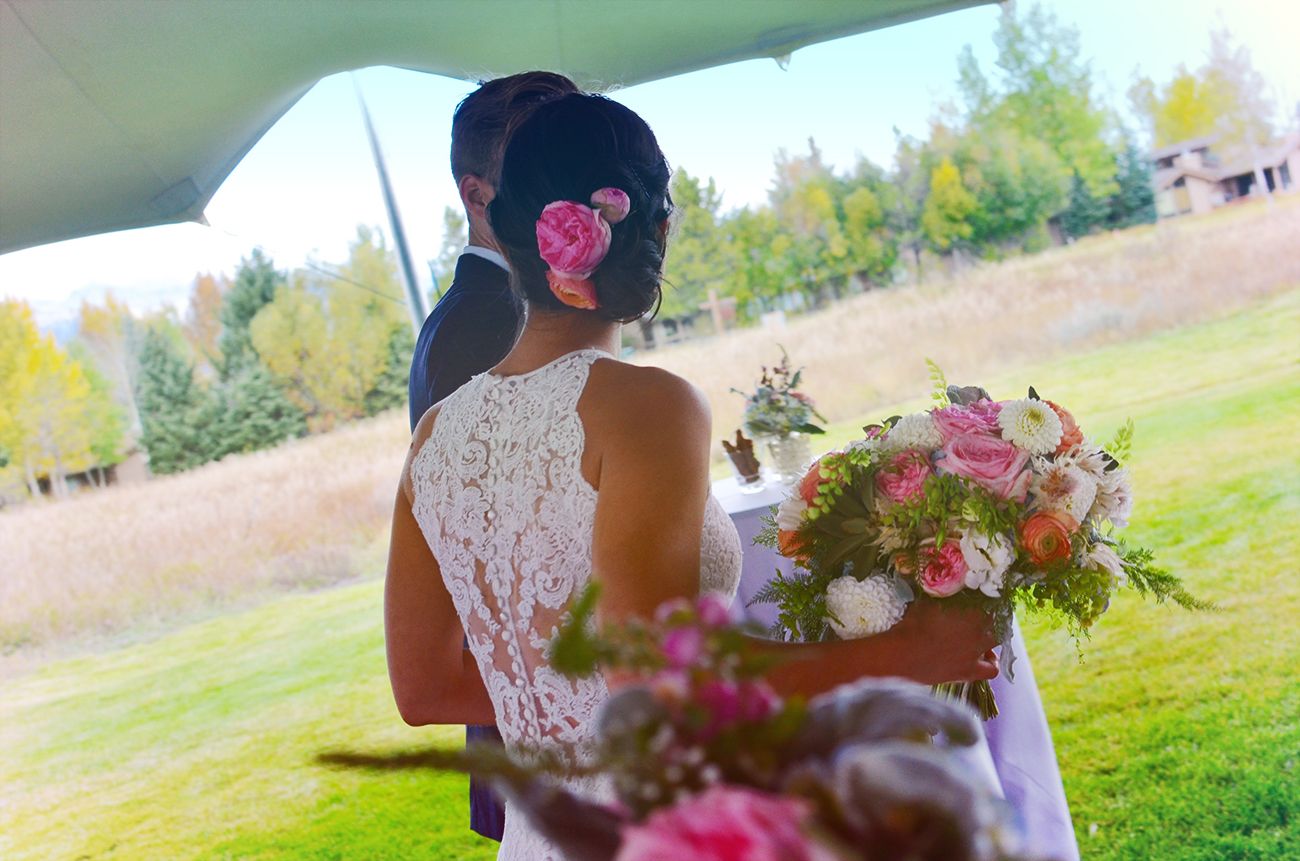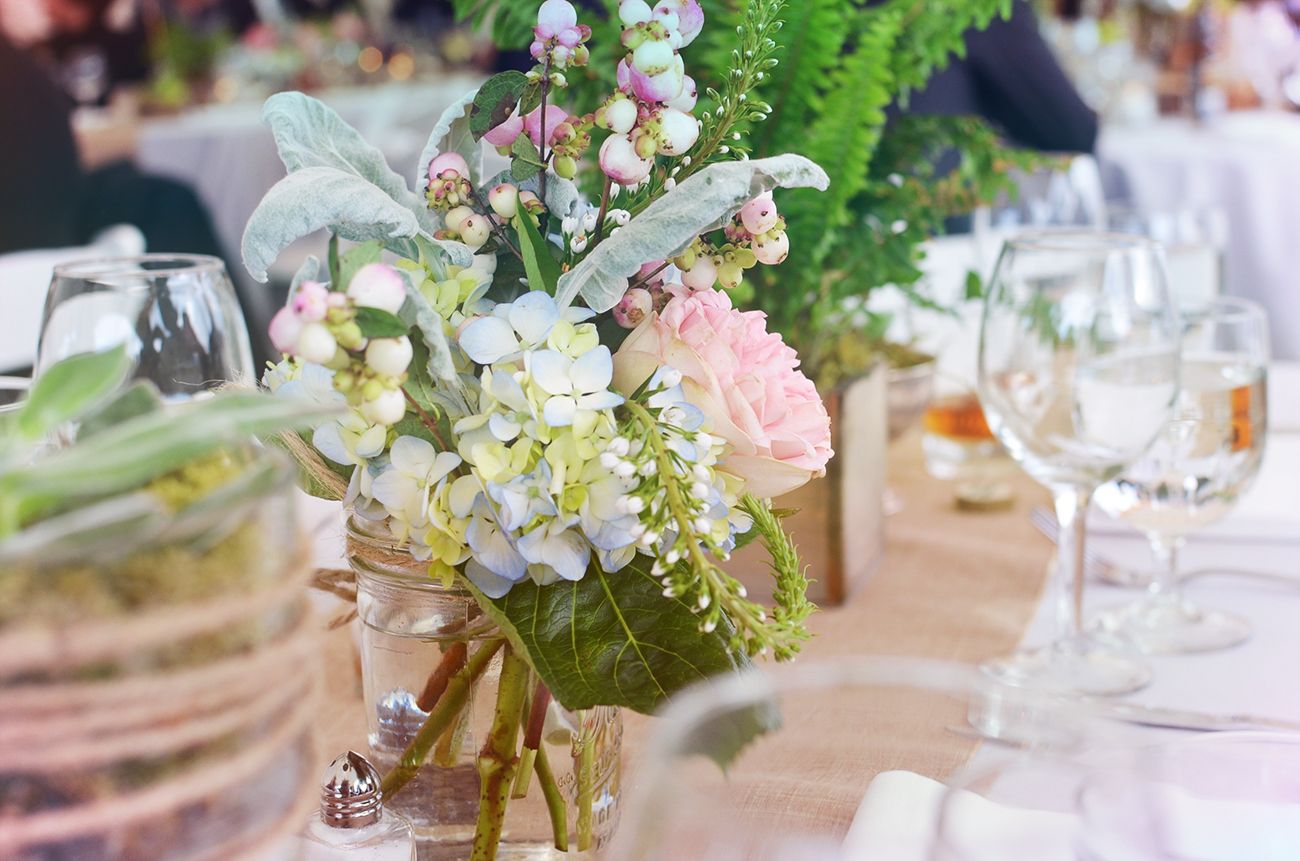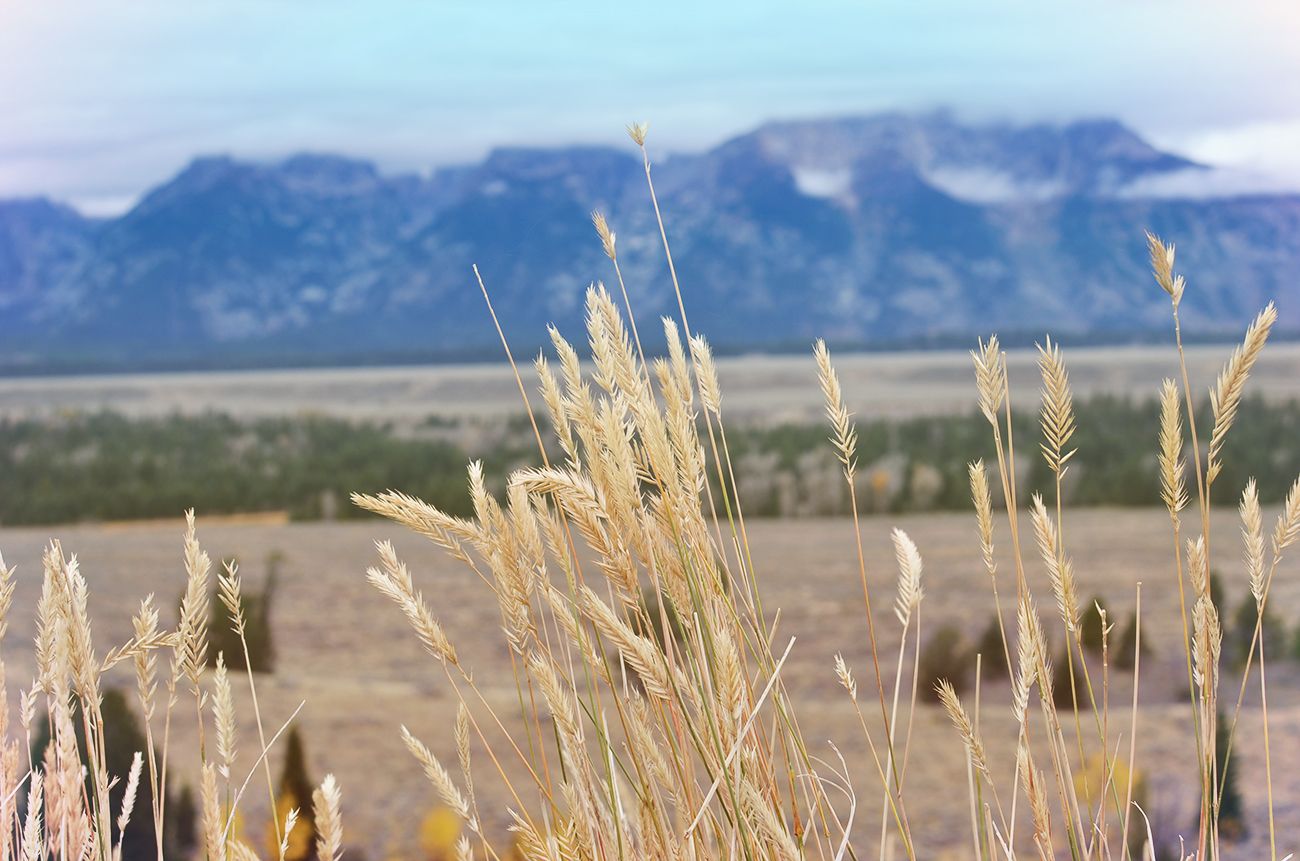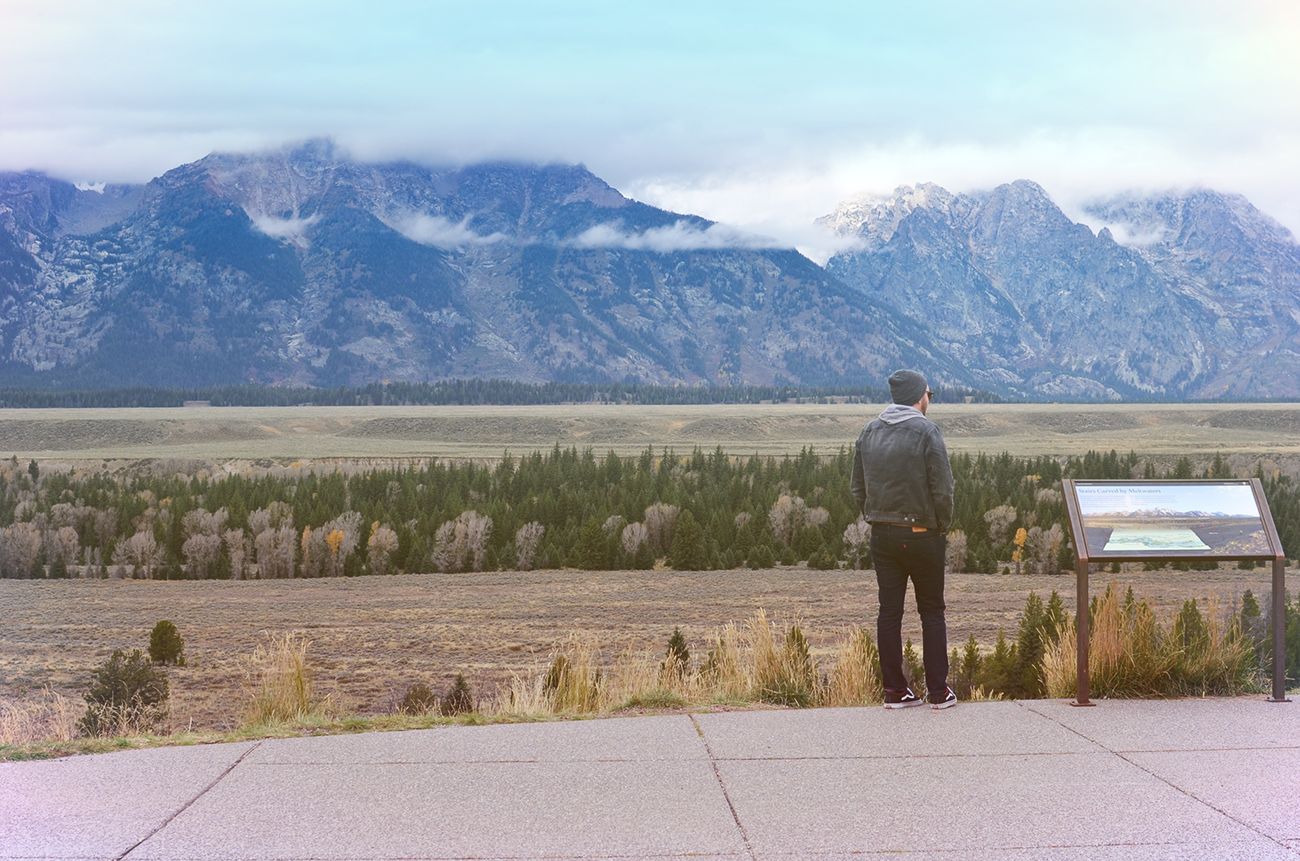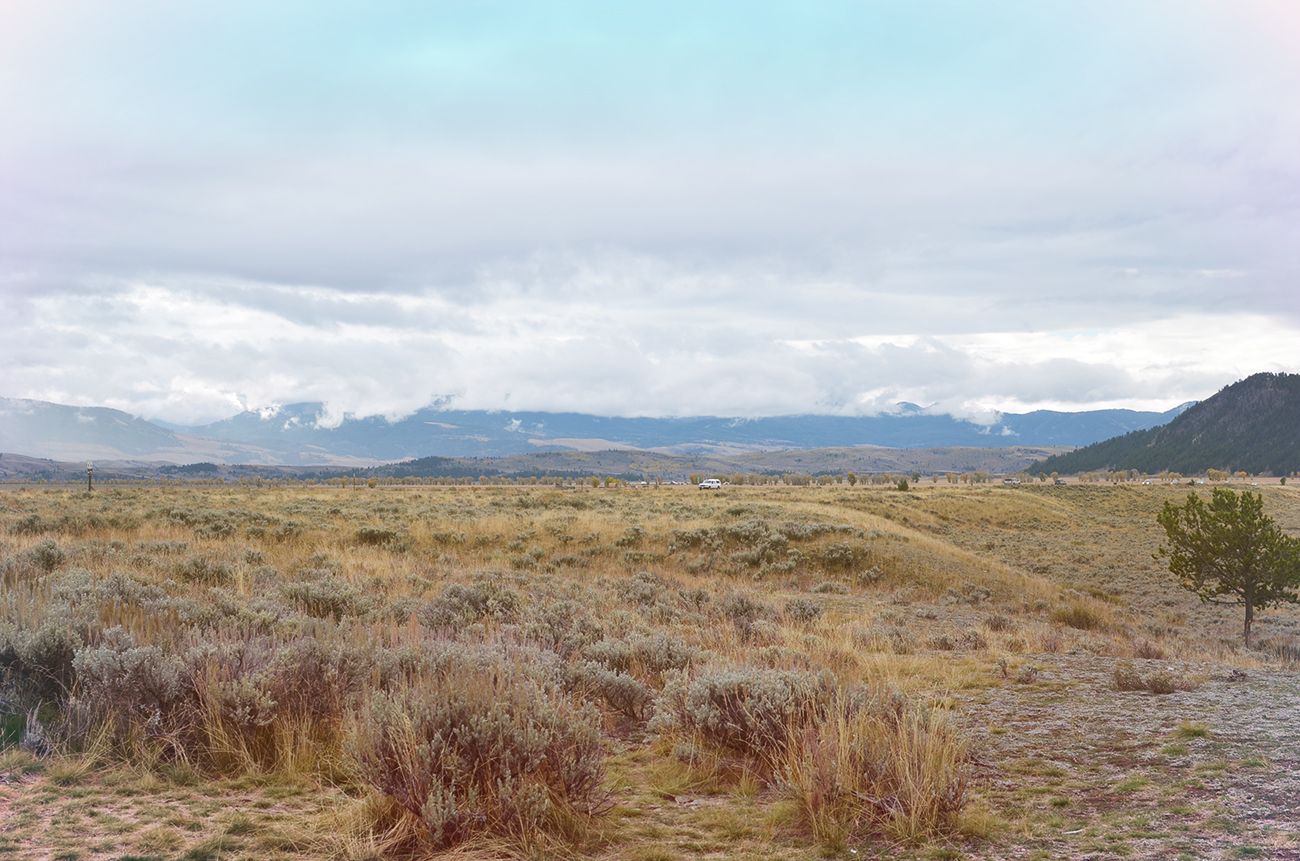 6. We drove up towards Grand Teton National Park. It was about $50 to enter, so we passed. The scenery was spectacular though! And we also stopped at a few of the suggested turn-offs. I saw my first chipmunk! They are SO TINY. And Daniel also stopped at Cunningham Cabin, built in 1885. The overcast day was perfect for such an eerie site.
We backtracked through Jackson Hole to make the drive to Bear World, which deserved a post of its own. 🙂 The drive to Idaho Falls was 20 minutes, where we had dinner at Jaker's. It was a typical American restaurant, but because it was in Idaho, they had plenty of potato options! Including the "fried potato er'thing!" appetizer. Okay, that's what I called it. Three different fried potato dishes. I was drooling. So good.
I took wheel for the rest of the trip back to Salt Lake City. Accompanied by a few of my favorite podcasts and an amazing sunset, it was easy peasy. We may have added an hour or two onto our travels each way, but it only made everything more enjoyable. Up next, pre-flight SLC adventures! Obviously we avoided any of the traditional things. 🙂
xoxo
This post contains affiliate links.