This shop has been compensated by Collective Bias, Inc. and its advertiser. All opinions are mine alone.
#BeyondSnacks #CollectiveBias
I'll take any excuse to dress my pets up, and the upcoming Star Wars movie is no exception! A few months ago I couldn't help but purchase this "hair piece" for Rory, and with Halloween around the corner I thought Purrincess Leia should be part of a "couples costume." haha! Enter Darth Vader.
I've become a bit of a whiz with the craft foam, and though this mask was definitely harder than my smaller projects, I knew the force was strong with this one.  Okay, okay, I am kidding! But come on, had to fit that in there somewhere. 🙂
Materials:
1.White Sharpie/Pen
2. Super Glue
3. Scissors
4. Craft Foam
5. Rubber bands
6. Two pieces of tape
[[optional: black sharpie to color rubber band ends]]
Process:
1. Because this mask was larger, I definitely made a few sketches first. Where Osa's head curved the foam should bend, etc.
2. The first version I made was on printer paper. I had to re-draw Darth Vader's mouth area several times to get the length right. I wanted it to sit on her snout, and his chin would fold and rest over her nose.
3. Lay the paper version over the foam and trace it. I used a pencil to trace and then switched to the white pen.
4. Cut the mask parts out [three total] and draw the details back in so you can see where the white foam strips go. If you have a better white marker than I do, you might not even need the white strips! All I did was cut slivers out however wide I wanted them. I love the foam because it's so malleable.
5. Cut the design where your dog's face curves. In my case it was above the eyes [so the helmet sat up], above the nose, and at the chin. I used tape to hold the parts together, and creased the tape a bit so it would "fall" more naturally.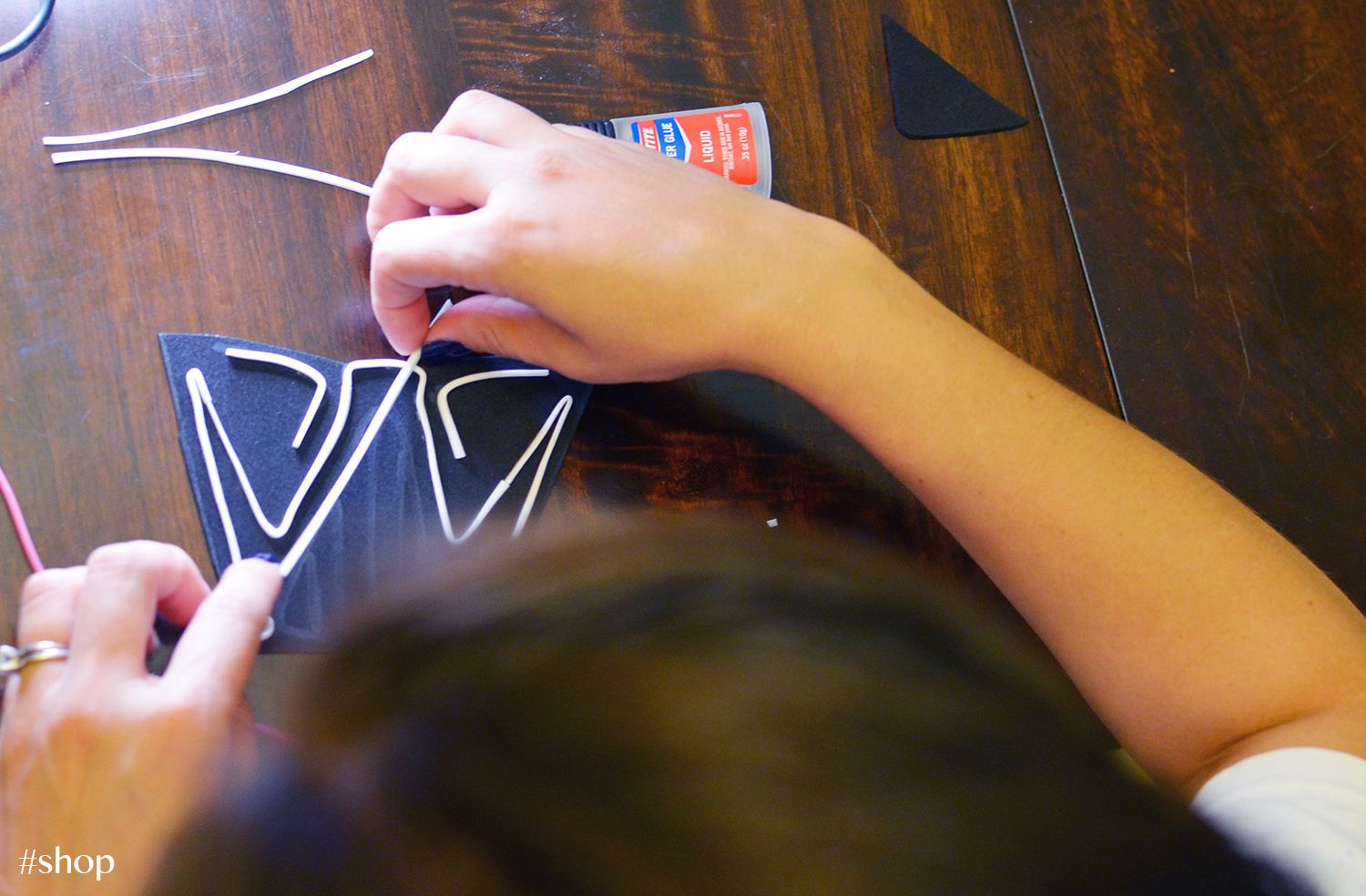 6. To make Darth Vader's helmet sit properly, I cut slits into the sides and super glued the corners. That kept it at an angle.
7. Tie as many bands as will fit comfortable on your dog's head. Cut a couple slits on the outside of either eye. Slide the ends in and knot them. Optional: Color the knots black so they don't stand out as much.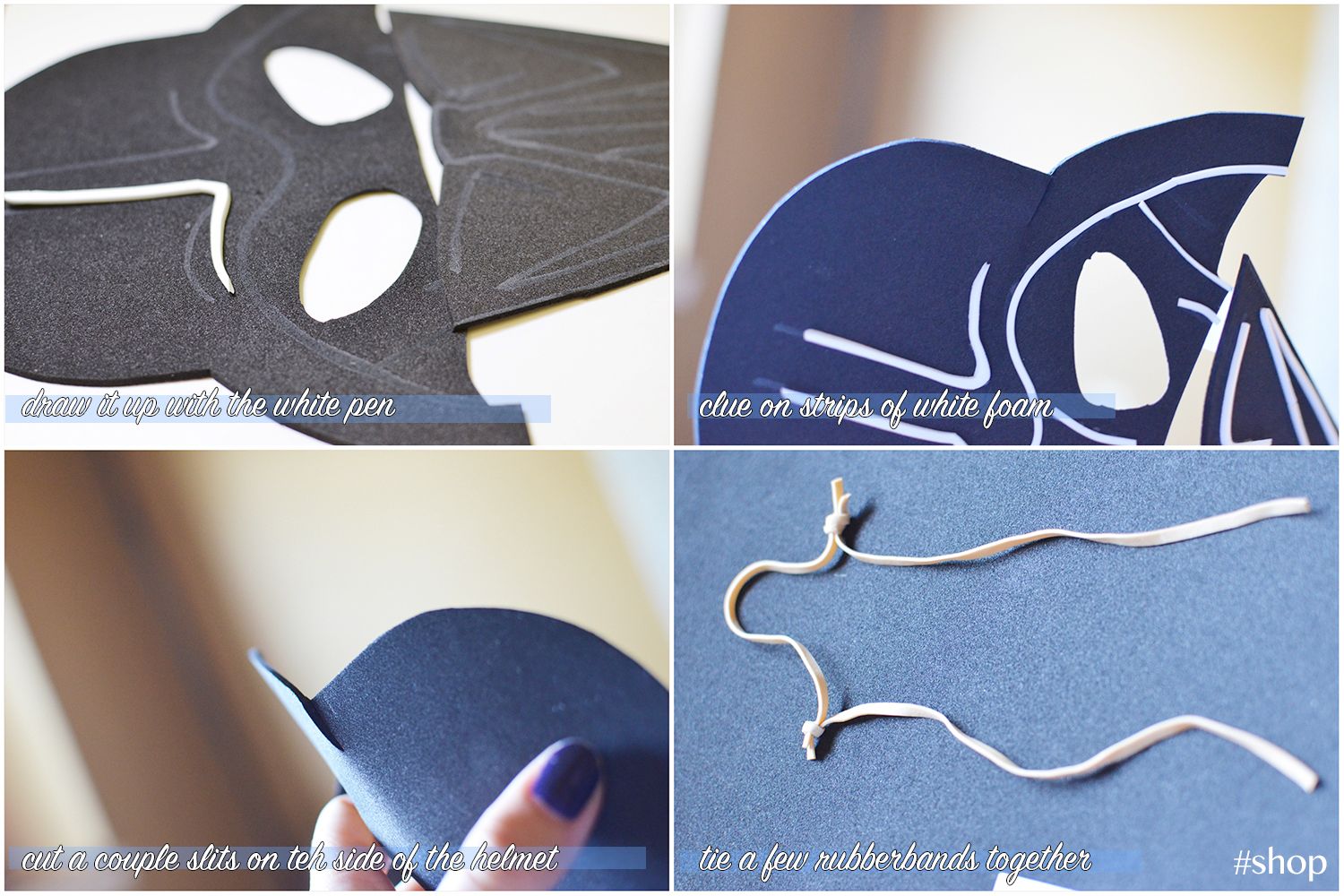 8. This step is very important. Dressing up your pets can be stressful, so make sure you have plenty of treats on hand. Osa went crazy for the Purina Beyond White Meat Chicken Cutlets I bought at Target the other day. Instead of giving her a whole piece, I broke off little bits and gave them to her before putting the mask on, if she was sitting still, and of course after taking some photographs. Plus, I didn't have to feel guilty about letting her snack too much since the treats are made in America and grain free with no artificial colors, flavors, and preservatives.
TIP: Hold a cutlet where you want your dog to look [near camera]. I noticed she kept looking down until the treat was in my hand!
[[Get 10% off Purina Beyond Dog Snacks at Target with the Cartwheel offer 10/4-10/31]]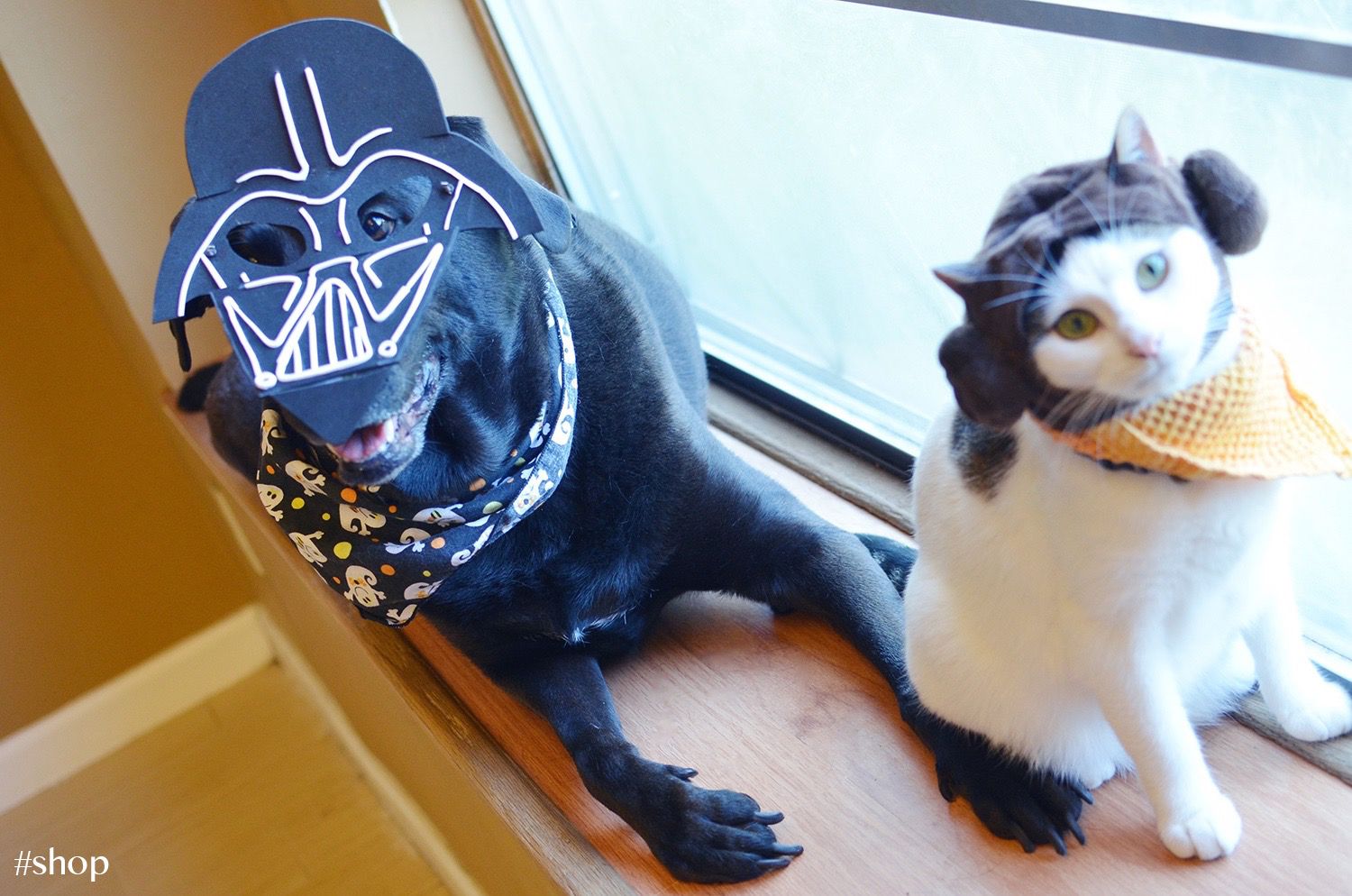 If you're dog moves around too much, I would recommend rubber bands going below the mouth/neck area.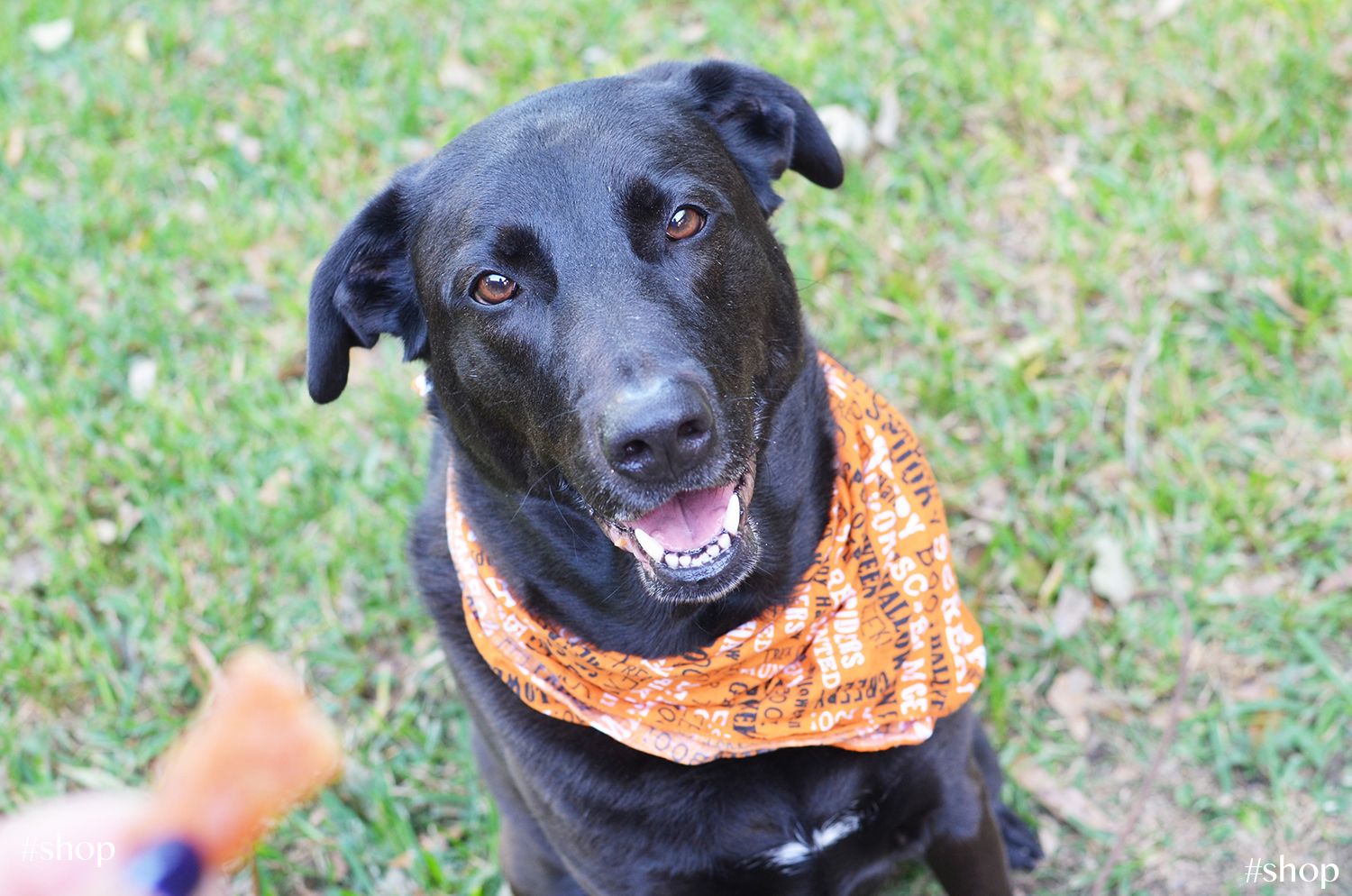 Are you dressing your fur babies up for Halloween? How would you use Purina Beyond Dog Snacks to motivate them? 🙂