Hi! So I thought I might introduce a fun idea…
Recently I've had to turn to my blog for additional income support. I've been doing sponsored and paid posts for years now, but, in an effort to be more professional, have upped my game. So depending on the response, I'd like to introduce a more relaxed series called "Life, uncut." These photos have minimal editing [sometimes I just need to fix the lighting or wipe out a zit… :-O] and are regarding a very recent event – maybe even something that happened that day, like this one! 🙂
This morning, I took my mom to breakfast! I use the phrase "took her to breakfast" rather loosely because she insisted on paying. Thanks, mom! It was part of her birthday present last month, but she's been out of town. I chose Empire Cafe because she loves tasty carbs for breakfast, and they have quite a selection. Plus I had been there before for breakfast and was very pleased.
Because of traffic, it took about 30 minutes to get there. I should've had a cup of coffee beforehand because I looked sleepy and definitely felt moody. Sorry, mom!
She ordered cafe au lait and Italian toast [like French toast] and I had a traditional breakfast. I love my eggs over easy in the morning! Daniel teases me about trying to find cool places to eat, and then ordering boring eggs and toast. 🙂
We walked over to La Guadalupana afterwards to pick up some croissants. Their almond croissants are so delicious! They had pineapple empanadas, too, so I took a couple of those, and of course, a bag of their coffee grounds. We would've eaten there for breakfast, but my mom isn't too fond of Mexican breakfasts. Maybe next time! Nom nom nom. On the way out the manager was so nice! He gave my mom and I a free cup of coffee to-go. I am currently drinking it as I write. 🙂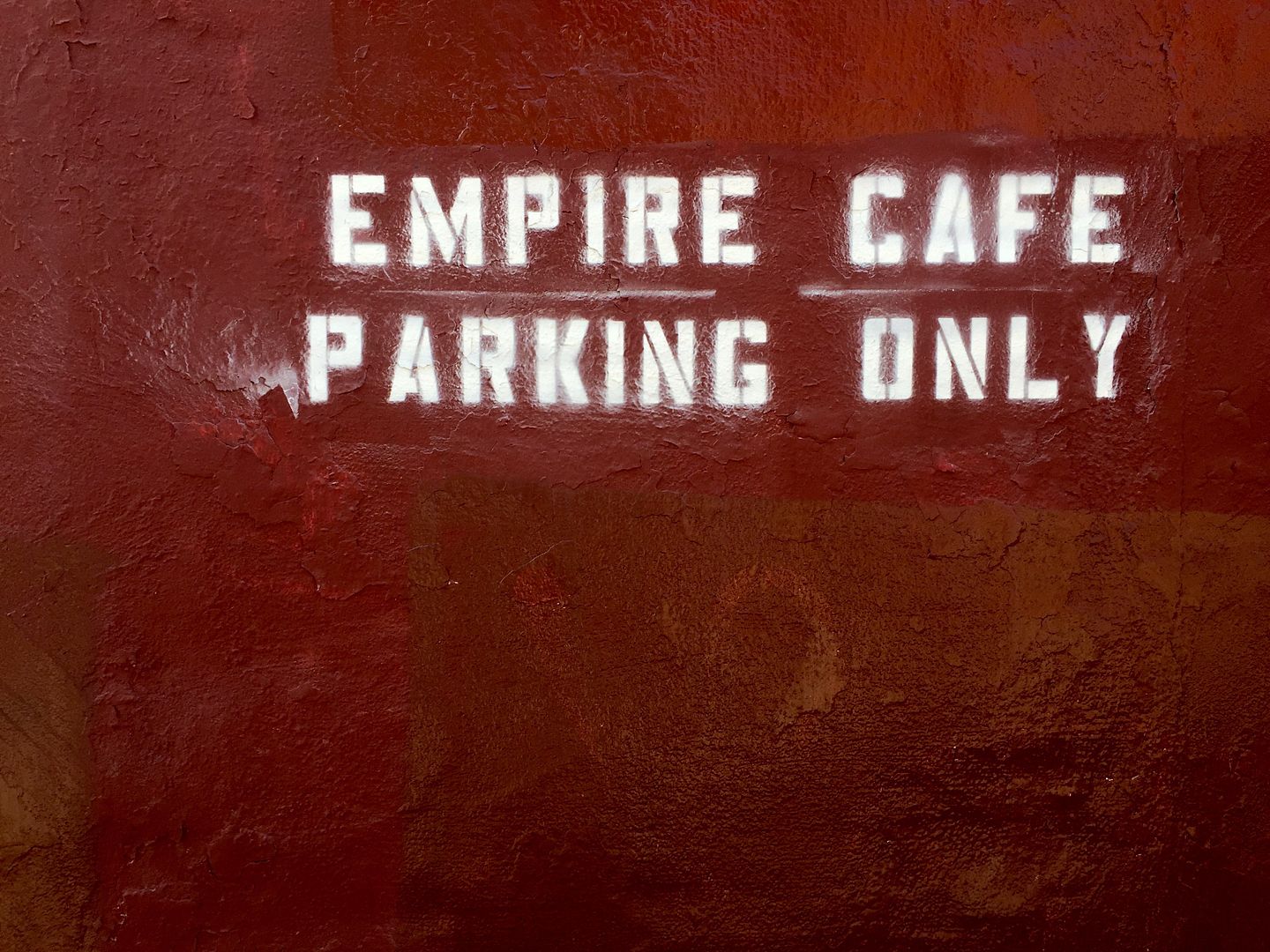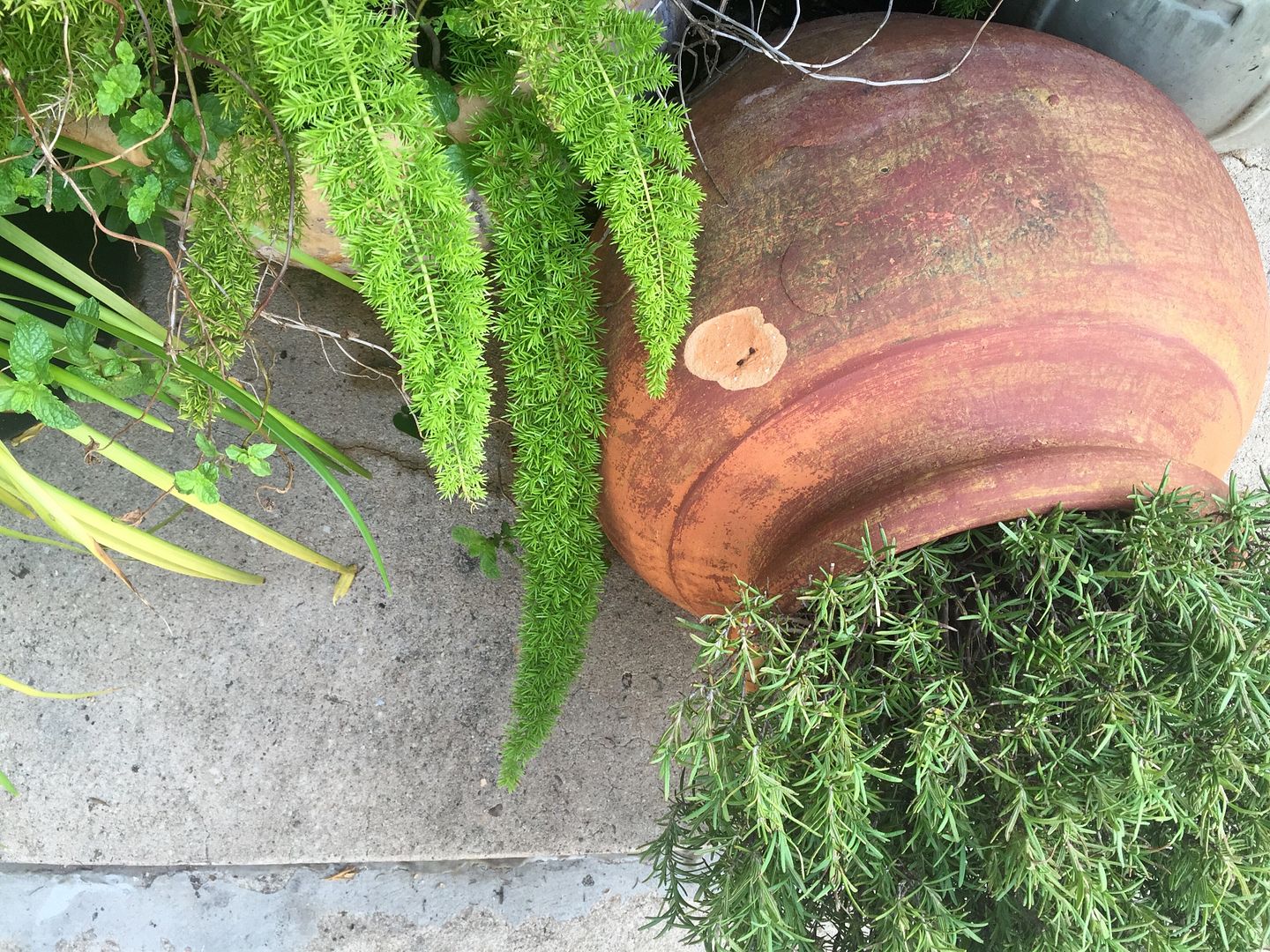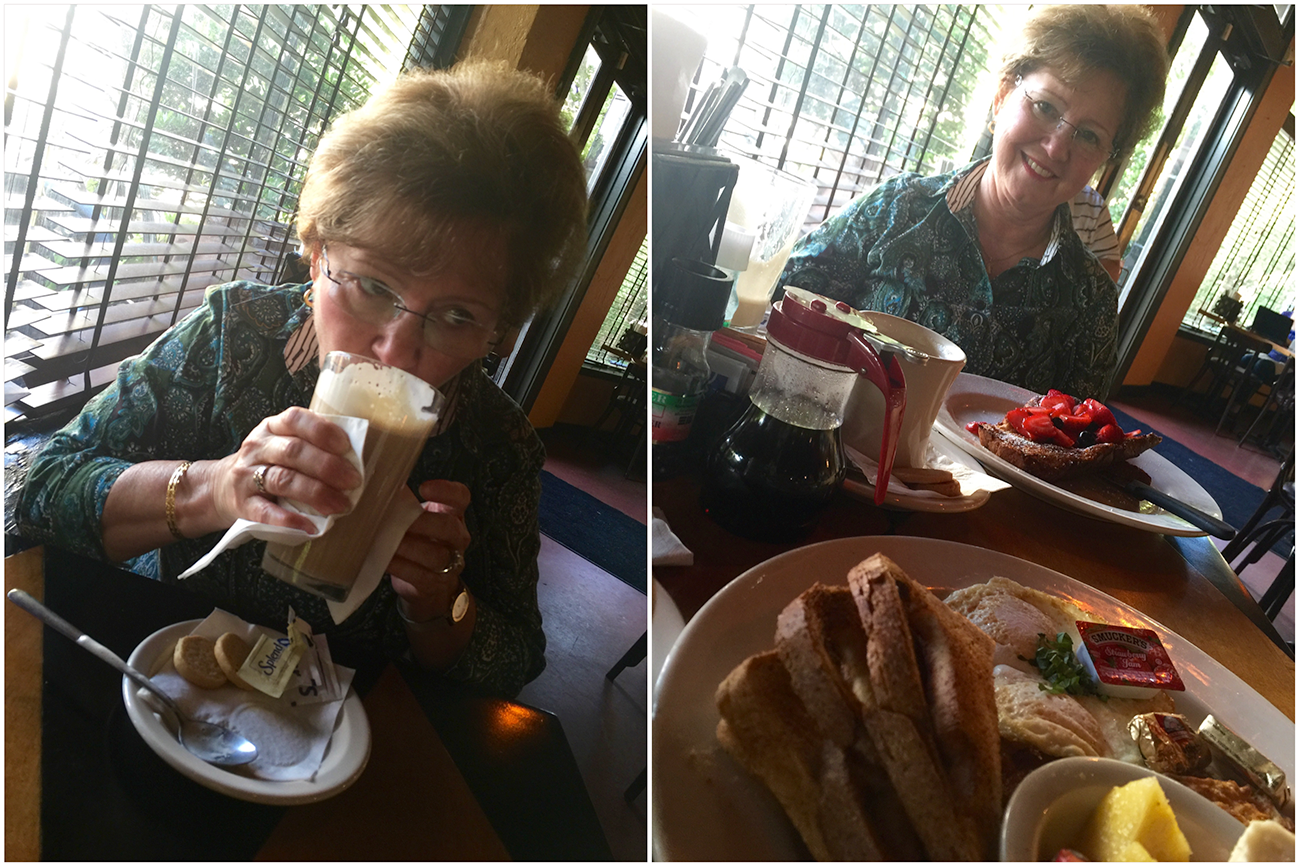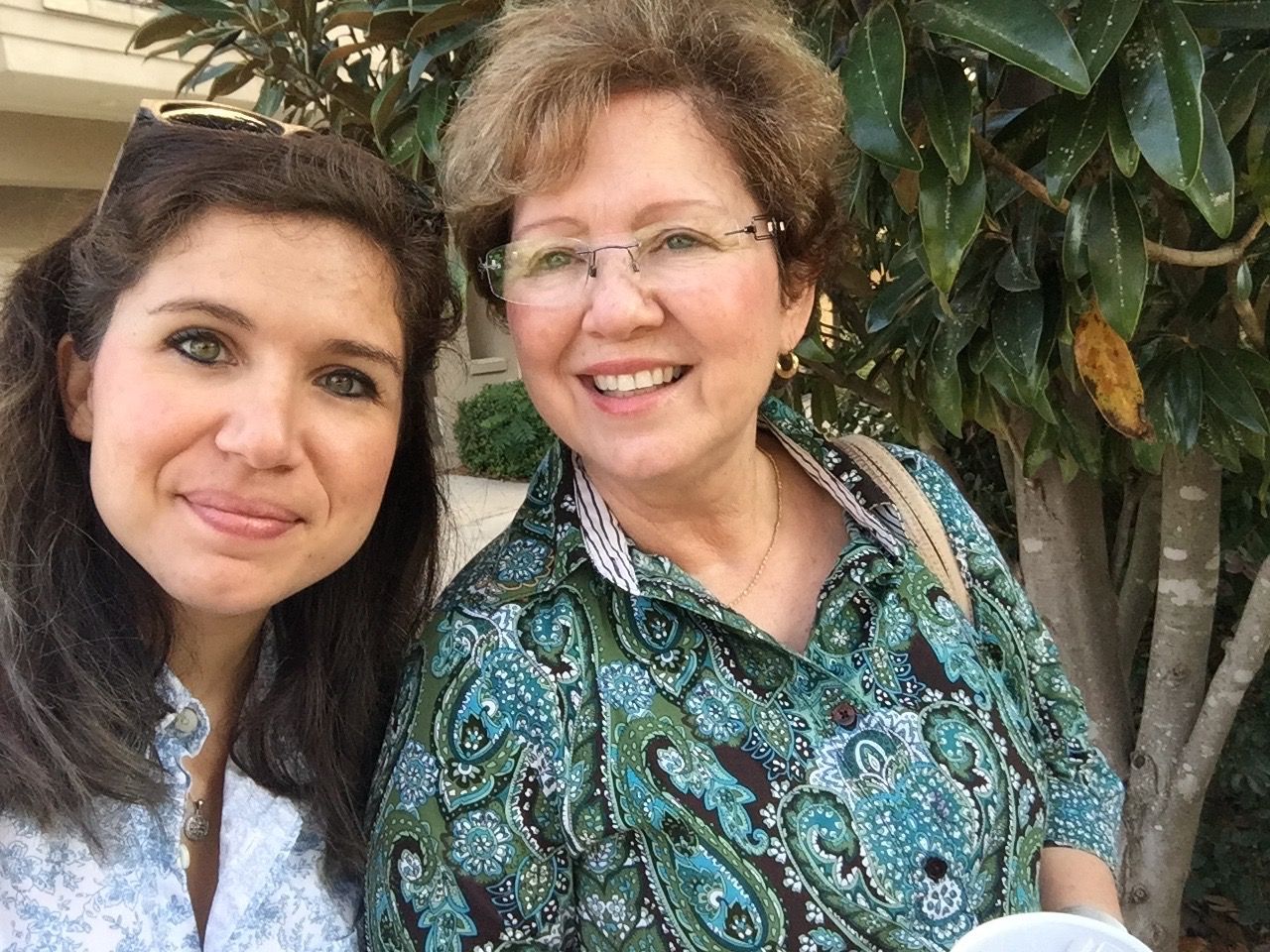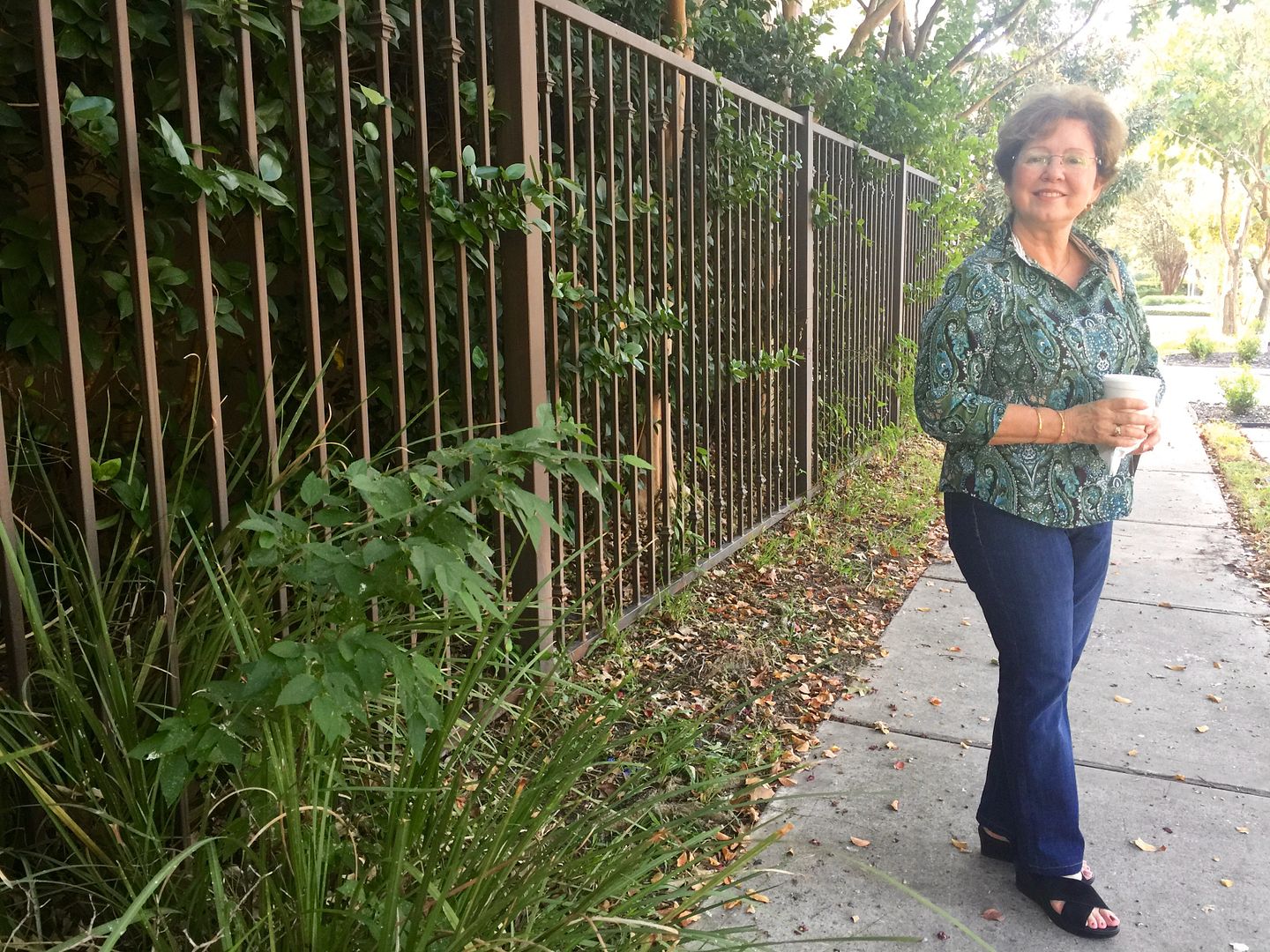 I feel like things have been a little non-stop around here lately, so it was nice to have a pretty relaxed morning catching up with my mom, once having consumed enough coffee. Now it's time to keep working on the aforementioned purge before running errands this afternoon.
What is your favorite kind of breakfast? Am I missing out on anything delightful by sticking to my eggs and toast? 🙂
xoxo
p.s. Does this "Life, uncut" series seem at all appealing?