Daniel and I decided that we wanted to do some sightseeing before leaving Salt Lake City, but nothing too generic, so of course I googled where we could find some unique shops and cool street art.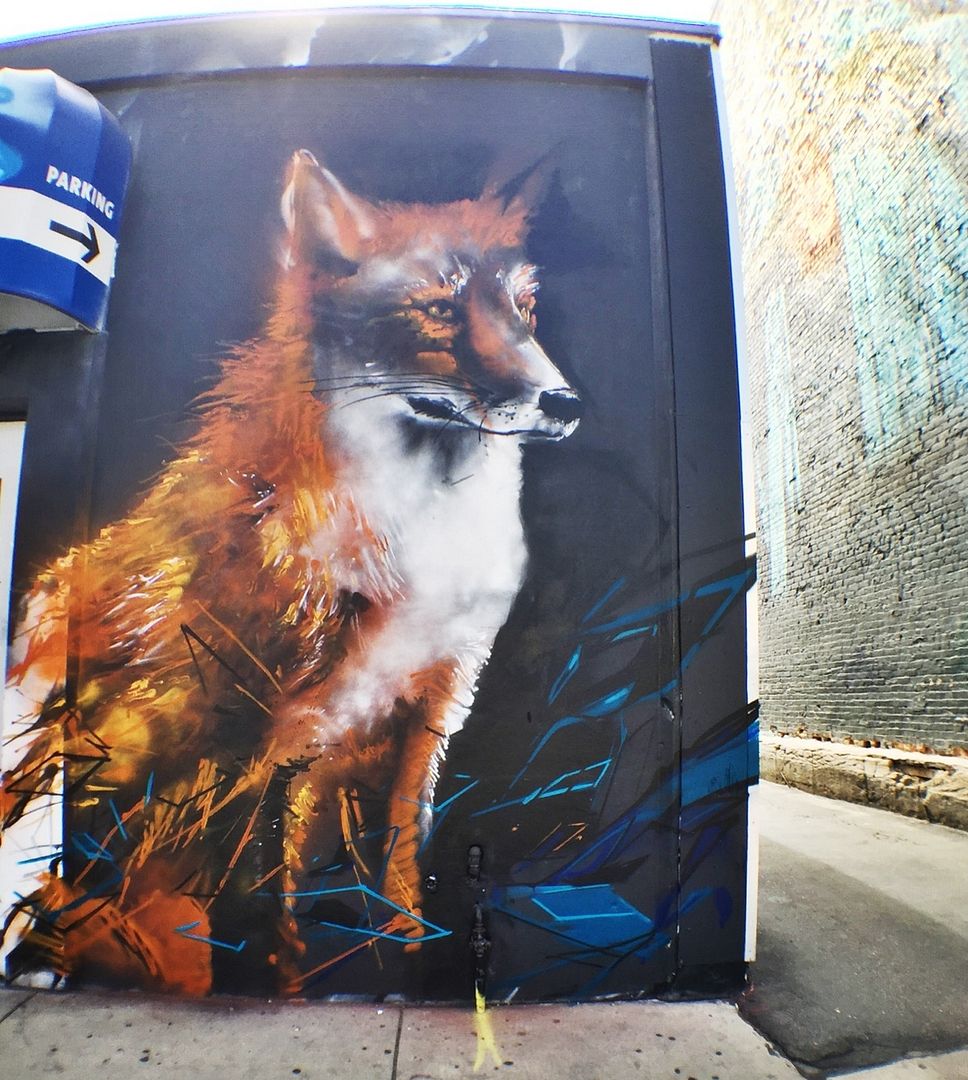 Back on the street, imagine my surprise when we passed a ginormous fox! Oddly enough, some of the most beautiful pieces were on a gun shop.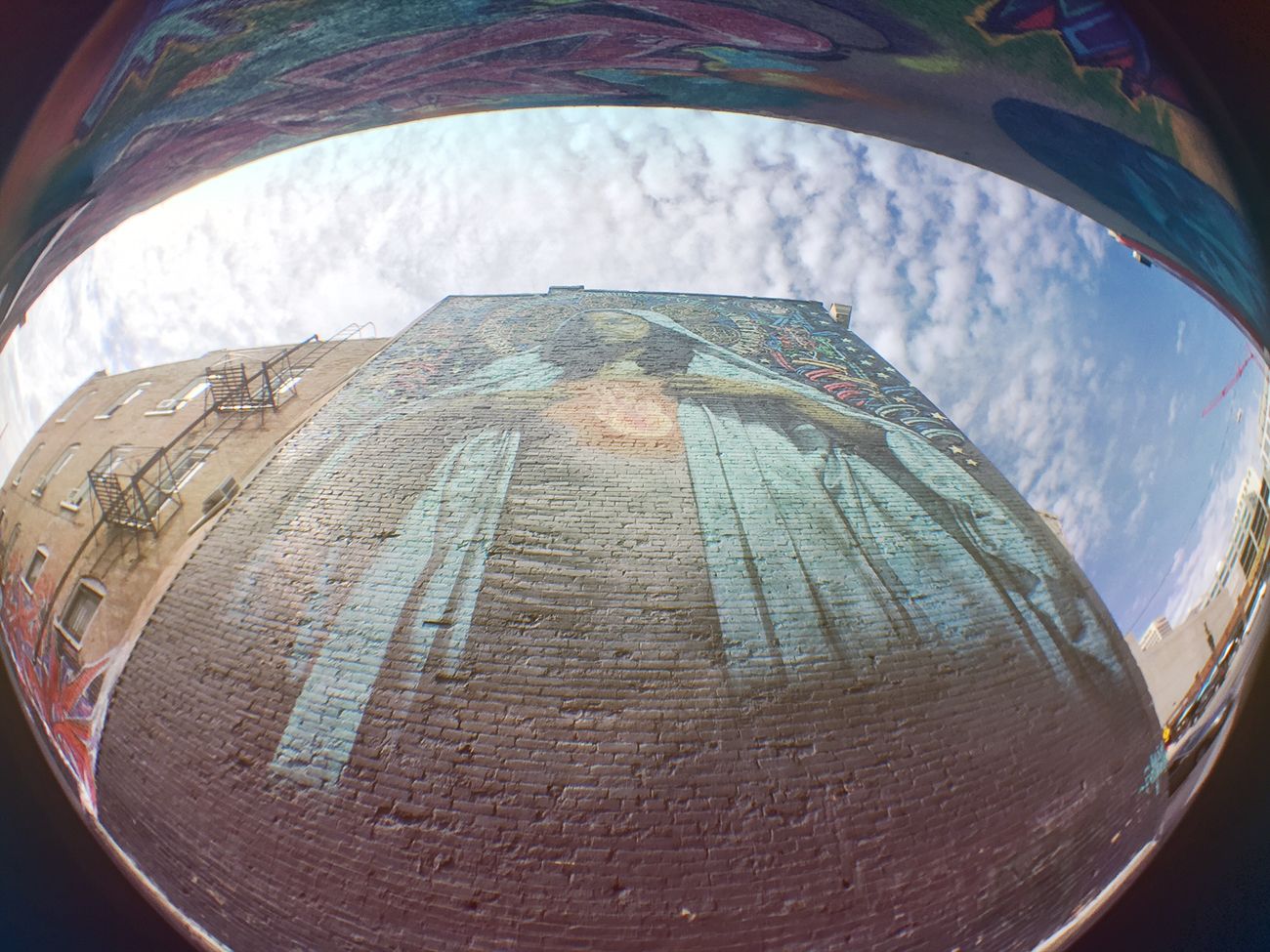 I had to use my olloclip on this piece. It was so huge and in such a narrow alley!
Shopping:
The shops we walked into downtown were pretty pricey, but I googled a few boutiques, and the 9th and 9th district came up. Hip and Humble was one of my favorites. There was a variety of women's clothing, as well as really cool gifts. The sale section was impressive, too!
Consuming:
The only meals we had in SLC were breakfasts. What a great meal choice! 🙂 Daniel and I found vegetarian/vegan options in a couple different places. Roots Café had veggie biscuits and gravy! That's definitely a type of meal that we miss out on as vegetarians. The coffee was meh.
Penny Ann's Café was great all around! I had my usual eggs, etc, but the coffee and potatoes were seriously impressive! I was pleasantly surprised because it was such a traditional diner atmosphere. And I definitely tried their "heavenly hot cakes" – the texture was heavenly.
Squatters Craft Beers was a fun spot to pass the time before our flight! We tried a couple different brews – of course I stuck with the dark kind. 🙂 Daniel was a bit more adventurous with his choices.
The only downside…we got stuck in traffic on the way to return our car without filling it with gas. Our bladders were about to explode! And there wasn't a dang gas station in sight. $60 mistake! ugh. And now I know. haha
I hope to make it to Salt Lake City again one day! And other parts of Utah. 🙂
xoxo