I'm in Wyoming for a wedding, and it was quite an adventure getting here! We flew into Salt Lake City because it was cheaper, and seemed like the drive to Jackson would be amazing. AND IT WAS. Seriously. I am in awe. More on that later, but if you want a preview, check out this photo.Daniel has been so patient with me as I scream, "Oh my gosh, pull over!" when I see something too beautiful or unique to pass up. This includes carved bear statues, metal bear statues [I'm so creative, right?], and state signs. You might say my snapchat is blowing up [@grrrfeisty] – oops!
What has my jaw dropping the most are the changing leaves. Sometimes in Houston you might see a tree that went from green to yellow really quick, and then all the leaves fall off. But here, you see the progression. Also? The mountains. I even asked Daniel how we could not live near mountains. Everything is far more beautiful when surrounded by mountains. We drove through a little town with about ten fast food restaurants in sight. But guess what? They looked like beautiful fast food restaurants because of the amazing backdrop. No joke! ha!
I'll share again I'm sure. But that's all for now. Going to grab breakfast and explore the Tetons. This weather is amazing, by the way. Blanket scarves for everyone!
xoxo
p.s. These photos were taken in Willard Bay State Park on the way out of Utah.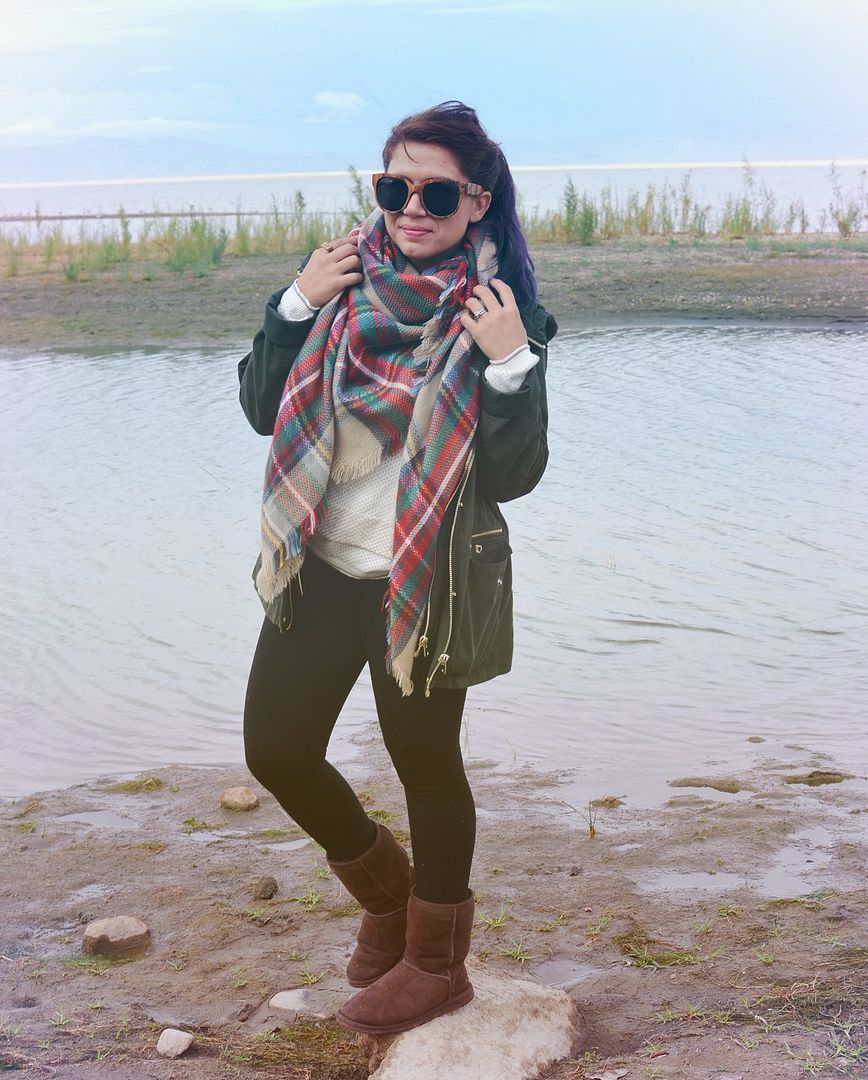 Top Shop jacket  //  Ugg boots [don't judge me!]  //  Langford Market fleece leggings  //
Blanket scarf via Sassy Steals  //  Promod sweater  //  Tumbleweeds sunnies  //  Texas Bueno Shop ring