My parents and I stayed at Valadon Colors in Paris for a couple nights. I wish we could have spent a few more days there as I really love Paris – which still surprises me. 🙂 There's a lot of people [tourists], I don't understand much of the language [my own fault], the hotel rooms are pretty tiny, and I still haven't found a French dish I really,
really
like.
But these things are trumped by the glorious weather, amazing views, and the art that seems to be everywhere. I will never tire of the Eiffel tower, and have fond memories of sitting on the lawn, eating a sandwich and drinking wine with my mom and sister.
The sofa bed was actually pretty wide, so my dad took that, while my mom and I slept on the two below. They were pretty comfortable and I passed out easily…but then my jet lag woke my mom and I up ridiculously early! When the sofa bed was pulled out, though, all of the floor space disappeared. It was an adventure attempting to get to the restroom without waking everyone else up.
The bathroom was modern and clean, but tiny. I'm lucky to be a small person! The shower, however, was surprisingly spacious! And there was a wide variety of bathroom goodies replenished daily. I wasn't pay close attention and actually used shaving cream as lotion at one point. I even wondered why I smelled so manly. ha!
Valadon Colors is the sister hotel of the Hotel Cadran, which is just across the street. The wifi at Cadran is way better than Valadon. My theory is because Cadran's is password protected and Valadon's is not. And I'm not sure why that is, either.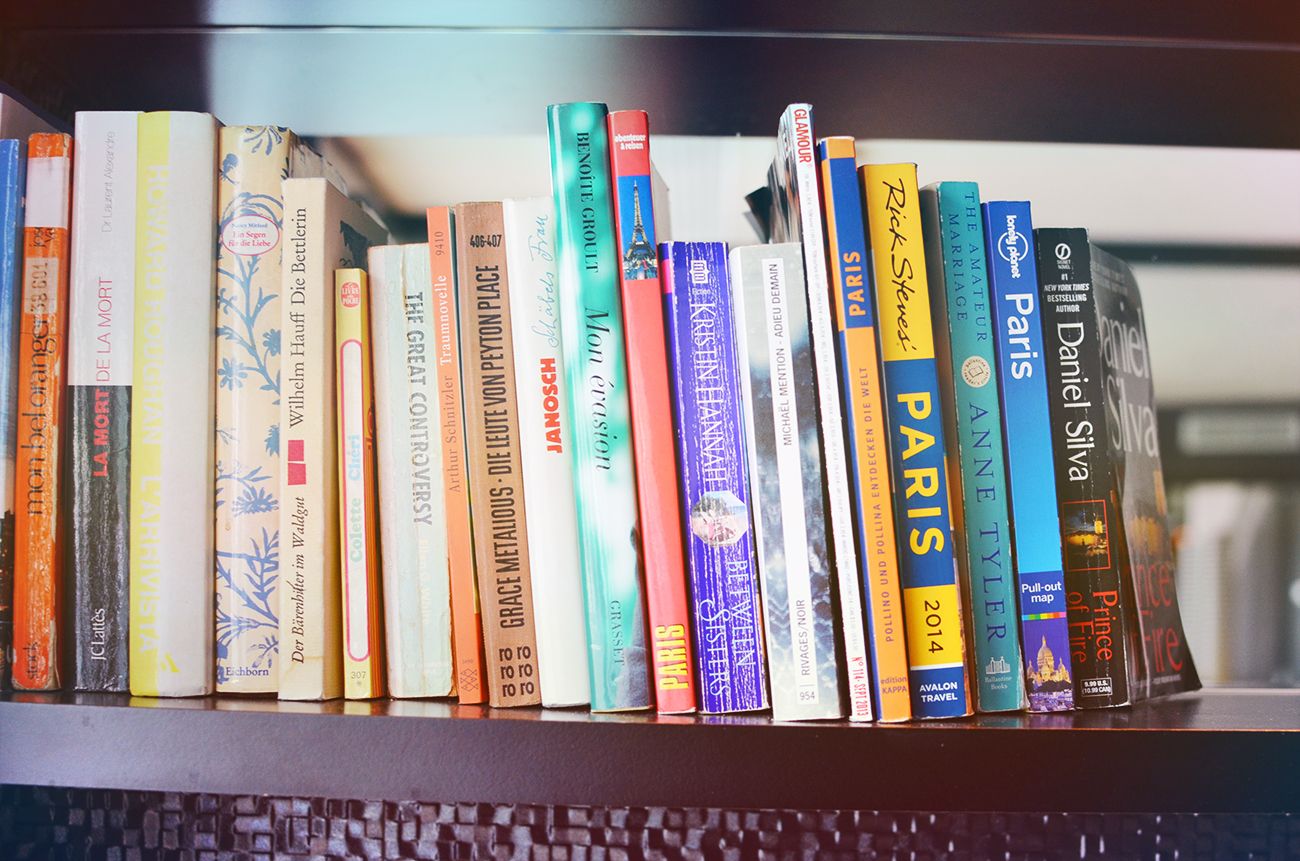 Great reading in the lobby!
While waiting for my parents to arrive on the first day, I skimmed through the Rick Steve's book picture above and found a spot nearby where I wanted to eat! It was probably my favorite meal of the entire 2 days we spent there.
Also delicious: the breakfast we had each morning at Hotel Cadran. The breakfast nook was like a rather large cave in the basement of the establishment. It was buffet style and they had two different coffee machines that made all kinds of fancy [or non-fancy] concoctions. My parents purchased the breakfasts in advance, but you can also decide whether you want it or not each morning. I believe it was 11 or 13 Euros.
xoxo