1. Beer is plentiful. Unfortunately I couldn't investigate too much, but I did get my hands on a delicious local Radler at the market in Republic Square. Definitely my favorite from what I tried. They were out of raspberry so I had orange. Even my mom drank it, and she isn't into beer. 🙂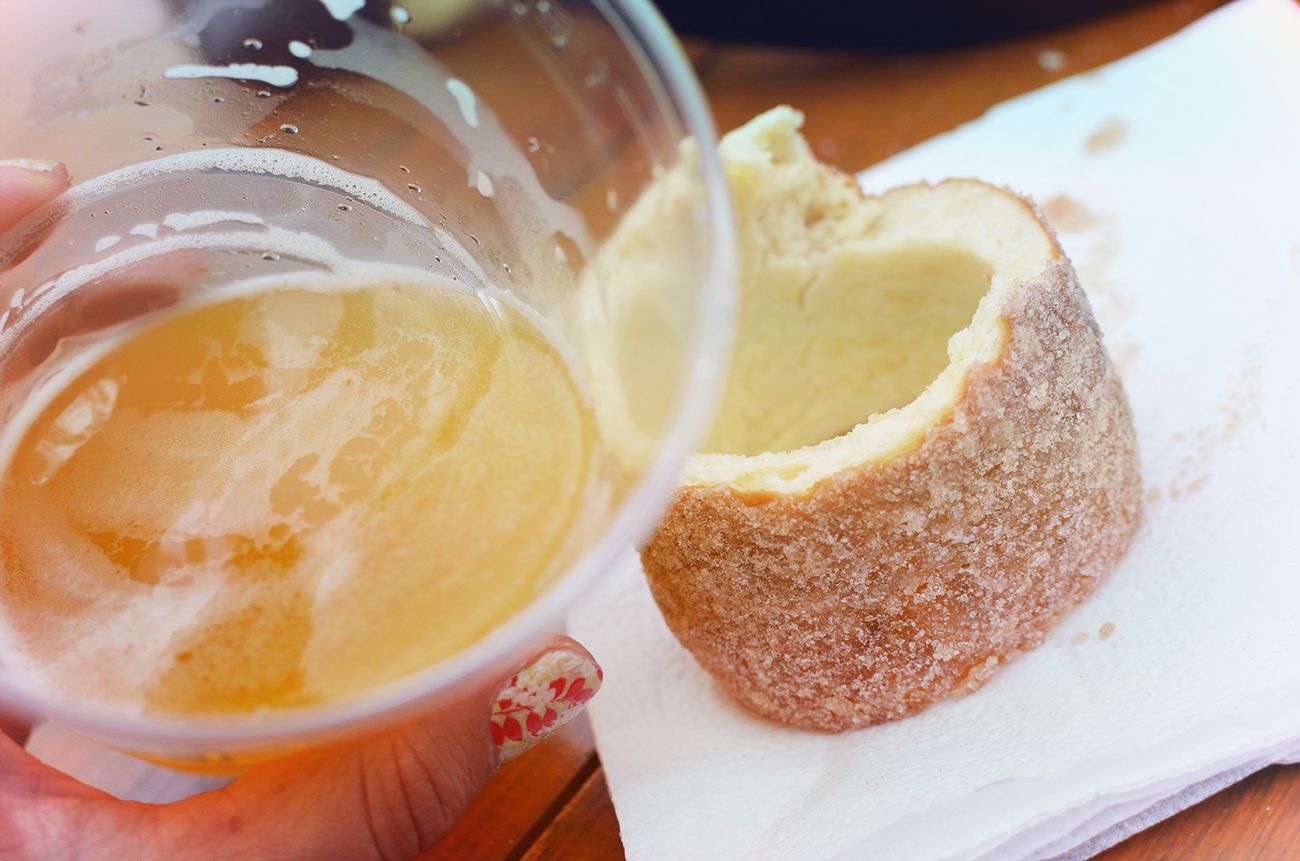 2. And along with the sweet beer, I also had a trdelnik – kind of like a circular churro – but not fried. There are stands everywhere! And you can get them filled with nutella, caramel, etc. I got a plain [sugar and cinnamon] one just to try. I still prefer churros! What can I say, "Fry all of the things! 'Murica!"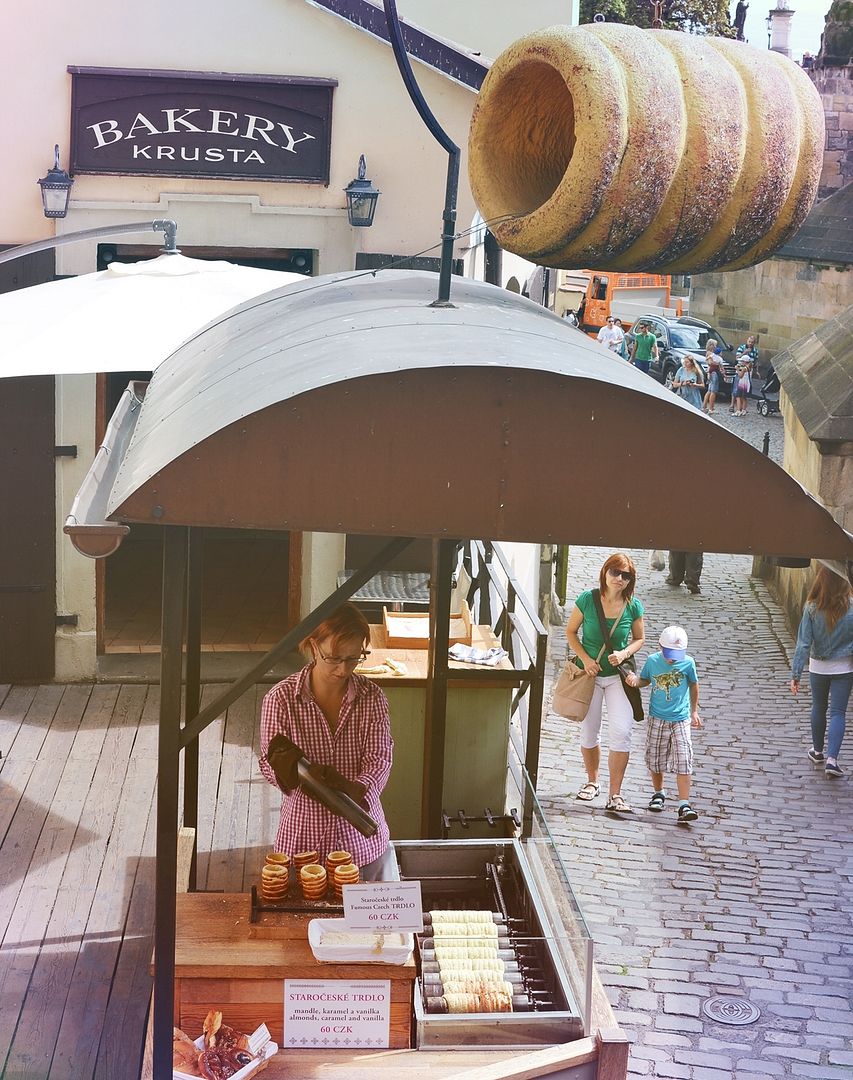 3. Fresh juice! It was incredibly hot, and every once in awhile there was a juice stand with delicious temptations lined up along the cart. We were in the middle of a walking tour when I impulsively stopped to buy one. My parents helped me out of course. Fresh pineapple makes my lips swell and/or bleed. 🙂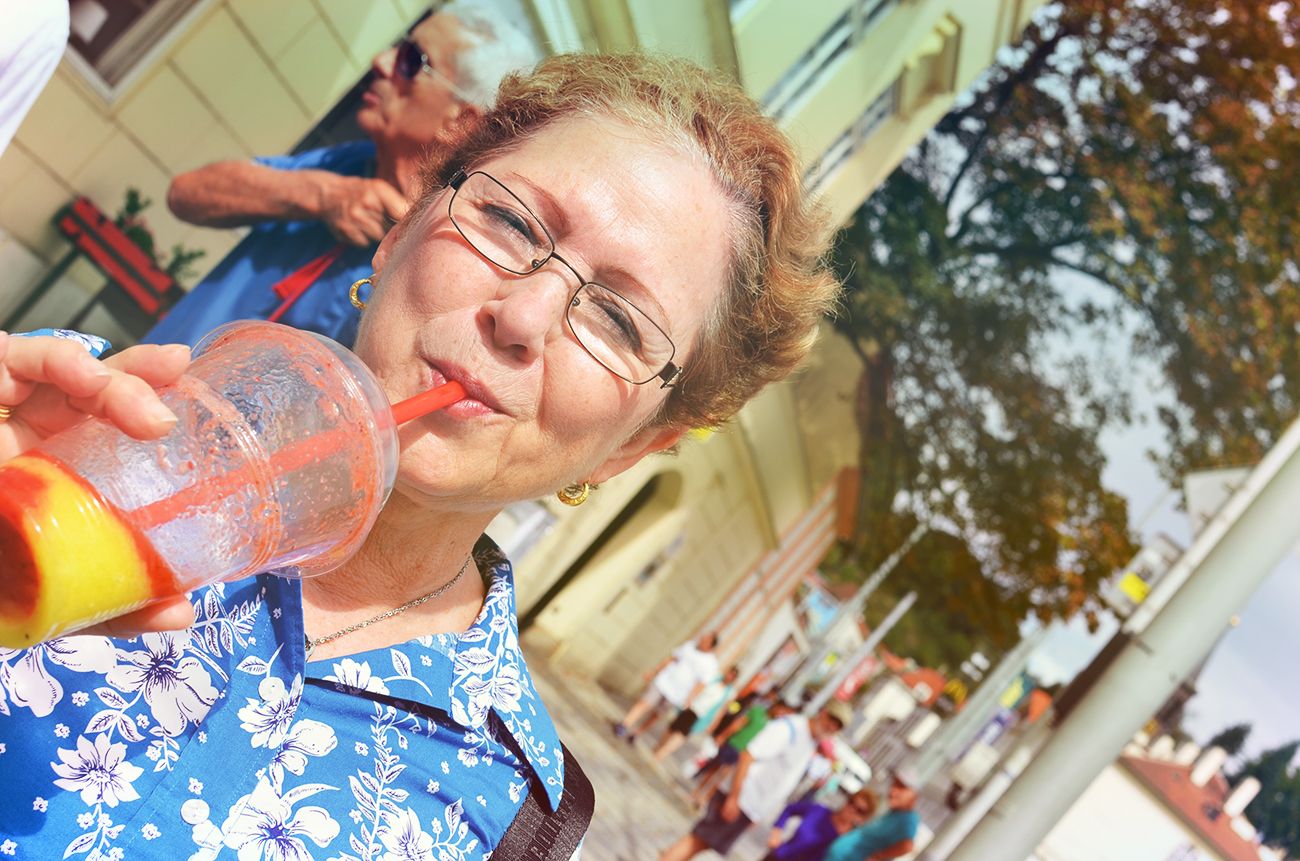 4. One of the most interesting day trips was to visit the Sedlec Ossuary in Kutna Hora. We went to another couple [beautiful] cathedrals as well, but hello. This was creepy. Unfortunately we only stayed for 30 minutes. 🙁 And I got in trouble because everyone was already on the bus waiting, even though we still had 3 minutes from the time our guide said to be outside. Lame!
Anyway, it's estimated that there are over 40,000 skeletons within the chapel and they were assembled by a half-blind monk. It didn't smell terrible, but it was disturbing…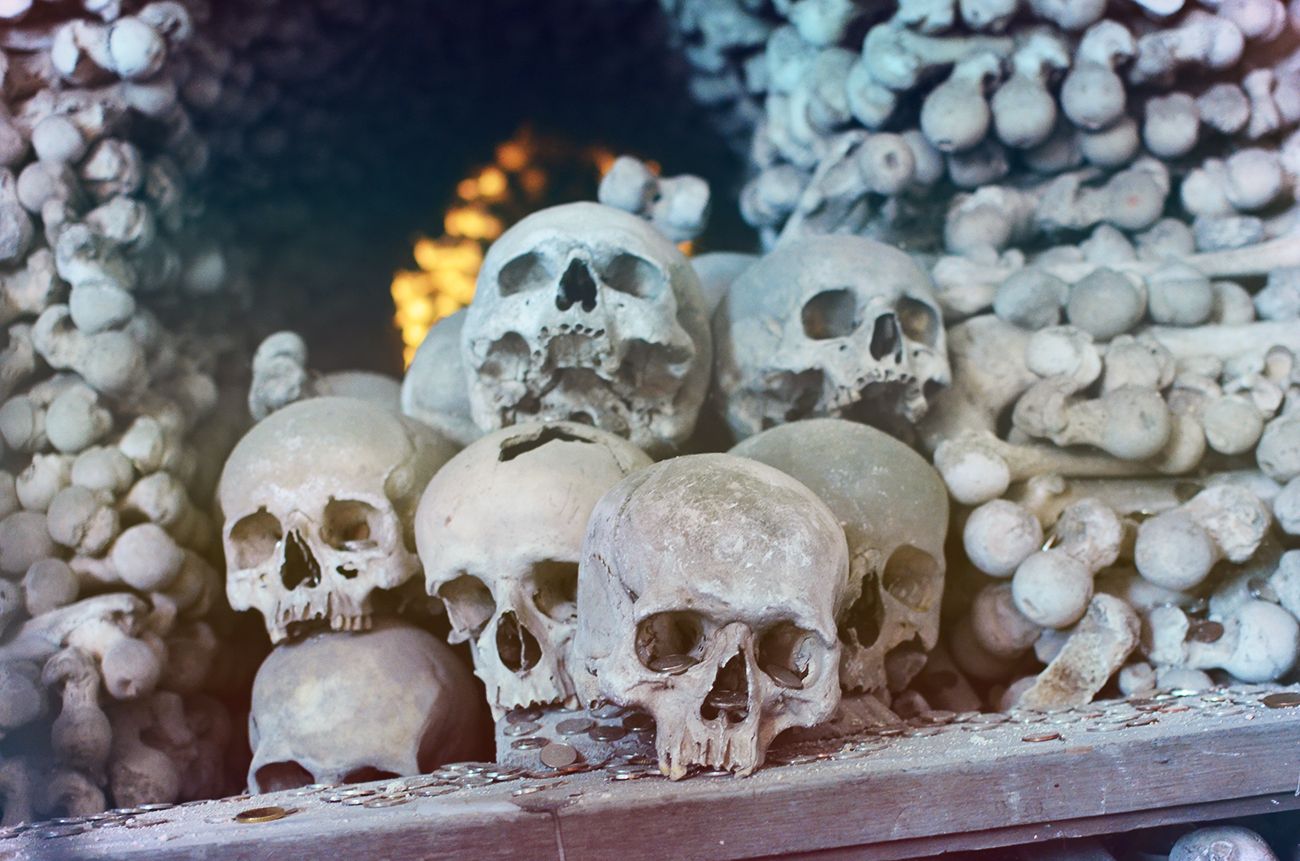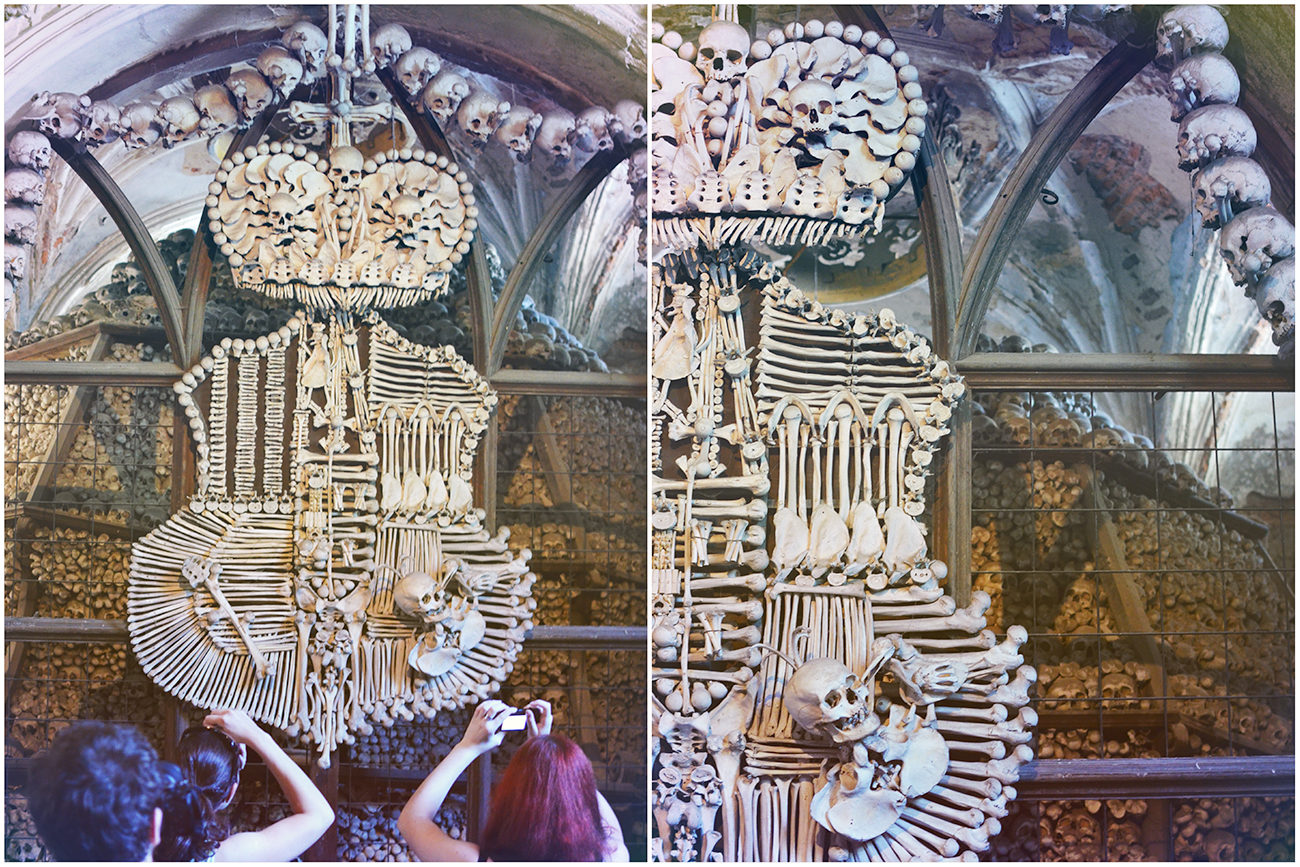 5. My parents were kind enough to accompany me on that super creepy day trip to Kutna Hora, so the next day it was their choice! We went to Cesky Krumlov. It was beautiful! Much more sightseeing to do than Kutna Hora. And our guide was awesome! We had some pretty bad luck the first two times.
Cesky Krumlov was a medieval area, and we had lunch in a fitting restaurant. Thanks goodness the food was amazing because my family was hangry!
6. And then of course there is the famous Astrological clock. You'll notice a very large crowd gathering as the hour nears because there's a short show of Apostles that pop out – kind of like a cuckoo clock. The square is very popular and there are a multitude of great street performers to watch! Most of the time there were crowds of people seated or standing listening or watching the current show. You can also watch from afar at one of the many cafés.
There are plenty of things to do in Prague! And you can find many of them through websites like Viator and Travelocity. We did loads of walking and exploring [and getting lost…].
Also, beware of the segways!! They are everywhere! The most I've ever seen in a European city. haha!
xoxo