Ok, I have to be honest with y'all. Paris was beautiful and
the weather was grand, and I didn't mind putting a little more effort into my
appearance. Prague started that way…but soon the heat took its toll. [And don't
get me started on Madrid!]
We were in Prague a good 4 days. I could have done better!
But alas, here are the two days that I tried not to let the sweat get me down.
🙂
Kendall-Ashley
 left a comment on my 
Parisian outfits
 post. She wears leggings, scarves, and sweaters if she's sight-seeing, which actually sounds very Parisian! If only it were a month or so later for me…it would be the perfect Fall outfit! 🙂
By the way! Currently using Argan Oil One 'n Only Purple hair dyes. They leave my hair so soft and smelling so good.
I'm not much of a juice drinker. Not usually my thing. But it was so hot on the city walking tour we were on, I just had to indulge! It was so refreshing! I drank about half and my parents shared the rest – mostly the pineapple…I'm kind of allergic to fresh pineapple. My lips start bleeding or my tongue swells up. Crazy, right? I say it was refreshing, but not all that cold. Whenever my dad asked for an "ice cold beer," a man said, "There's no 'ice cold' here, only 'Czech cold.'" haha! I'd call it "chilled."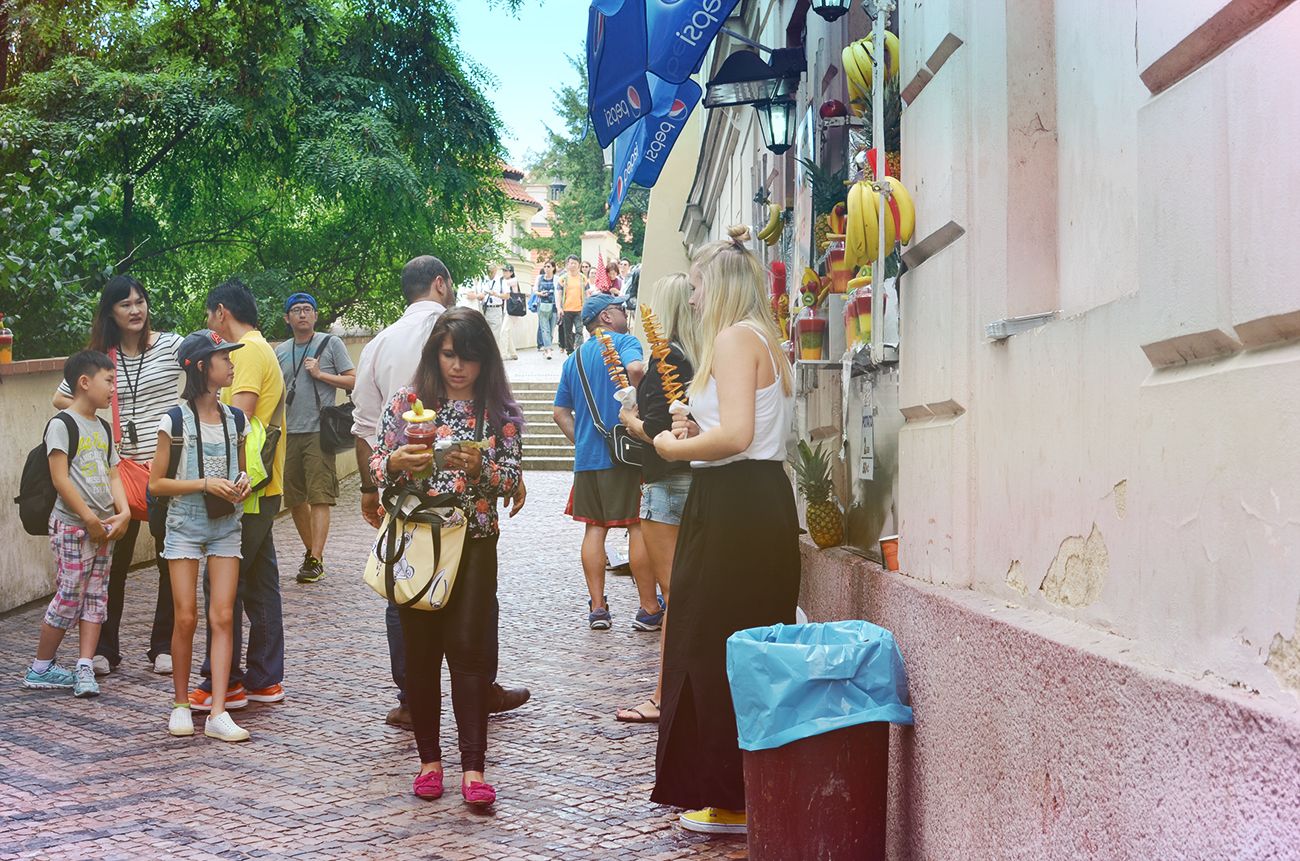 Finding comfort and a nice breeze in an alley while my Dad shopped for souvenirs.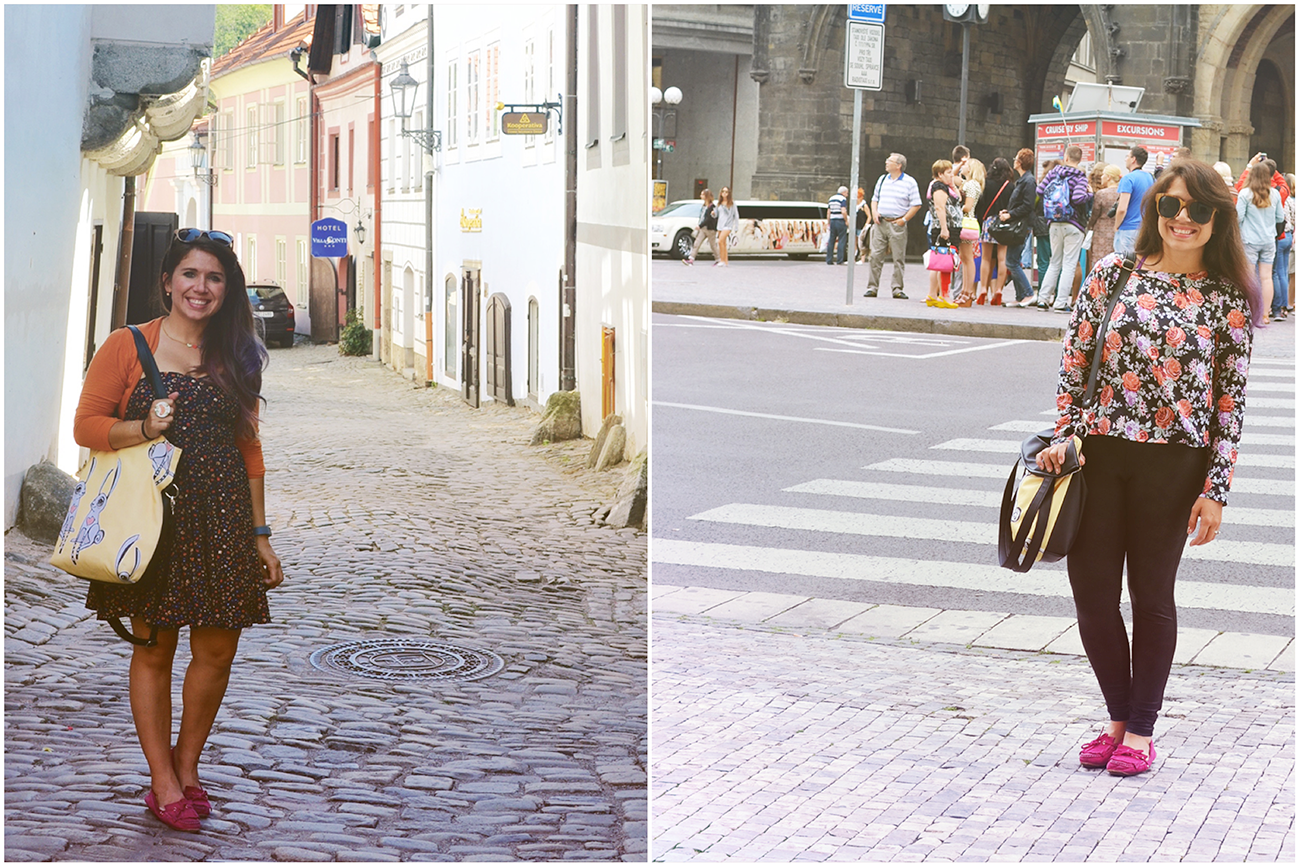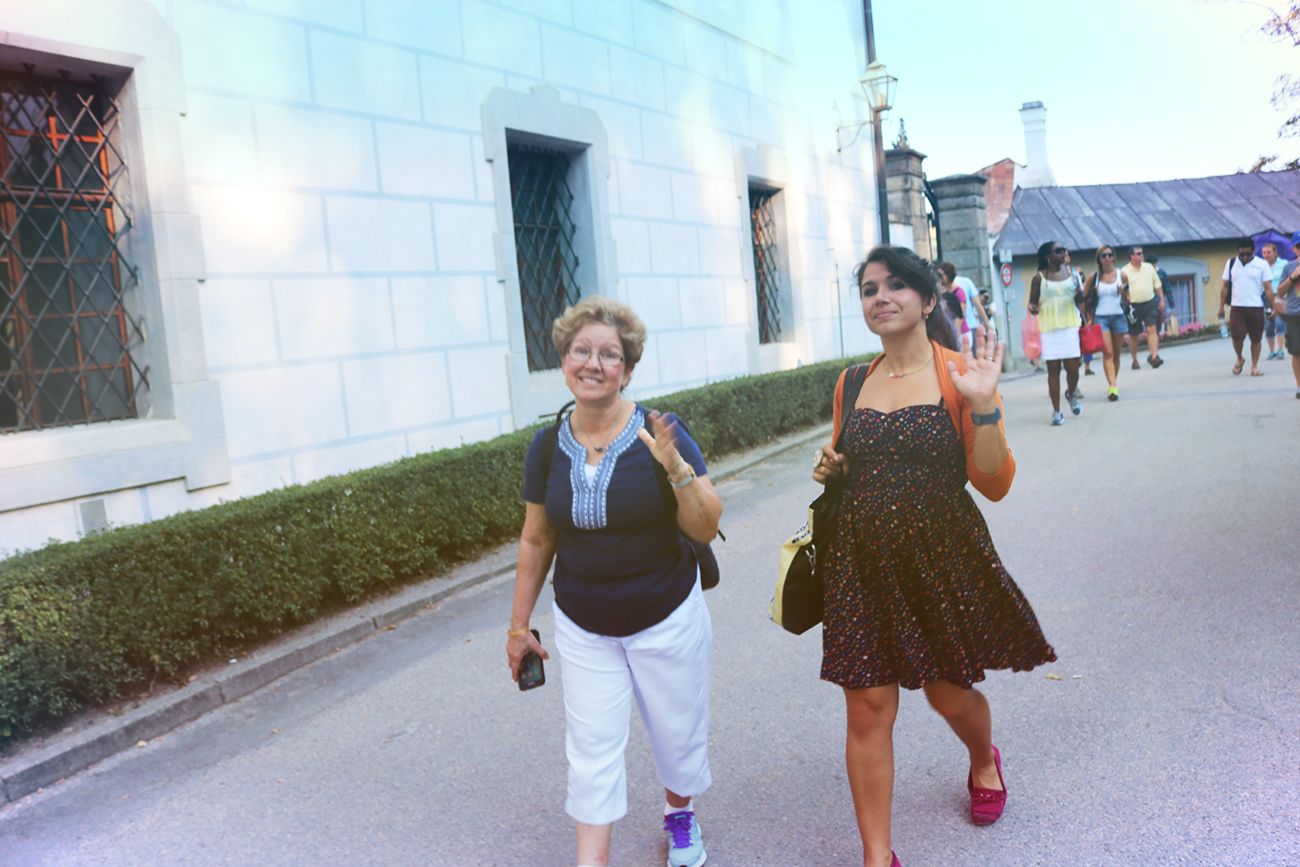 Maybe my mom needs to start a blog. Look how cute she is! 🙂
xoxo