This shop has been compensated by Collective Bias, Inc. and
its advertiser. All opinions are mine alone. #ApplyBeforeYouDry #CollectiveBias
Years ago, when I was in college, I read a blog post on
Livejournal. A friend was sharing her moisturizing routine and said that she attempted to cover every inch of skin with lotion. I can't recall if that's when I
started doing the same, or if I patted myself on the back for already
slathering it on. My skin isn't extremely dry, but I also try to prevent it. I don't like the feeling that comes after being in the ocean – gimme the moisture!! Obviously it's important to start a
moisturizing routine early in life, but now that I'm older [and putting myself in front of the camera more often] it's even more crucial that I continue
to follow my routines.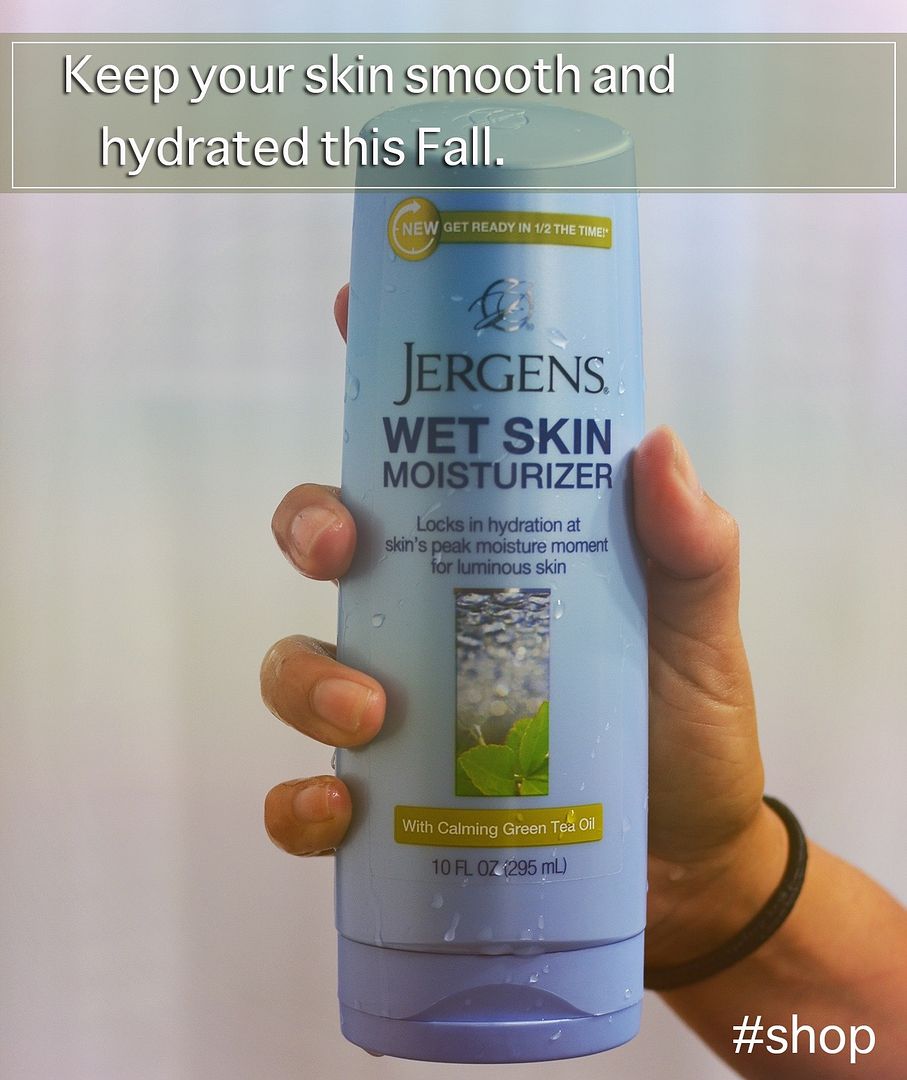 A typical Roxy day lately includes a lot of dog-walking,
chores like sweeping and doing the dishes, aggressive workouts [see: Crossfit],
blogging/photography, and maybe a bit of crafting. It's kind of crazy to think about how much
you use your hands! And with the fall and winter months approaching, I already
know I need to stock up on Jergens.
I've been using
Jergens
lotion for years: At night after a
shower, in the morning before getting dressed, and all over my hands after
immersing them in dish water. It's so thick and creamy that I can feel my dry
skin regaining its elasticity. While there are plenty of lotions out there for
your face and eyes, there's nothing quite like running your fingers over your
cheeks, forehead, nose…and soaking it all up.
Recently
Jergens
released a wet skin moisturizer, which
immediately caught my attention. Could there be a Jergens that moisturized even
better than the firming lotion I was already using? So of course I gave it a
go! Instead of drying off as usual, I apply the lotion while my skin is still
wet for instant absorption. Then I simply pat dry! And it cuts out a bit of time, too. No need to get completely dried off before applying lotion anymore. 🙂
Of the three scents I chose the Coconut Oil and Green Tea Oil varieties. I keep the Coconut scent by the sink and the Green Tea in the shower because it smells so fresh!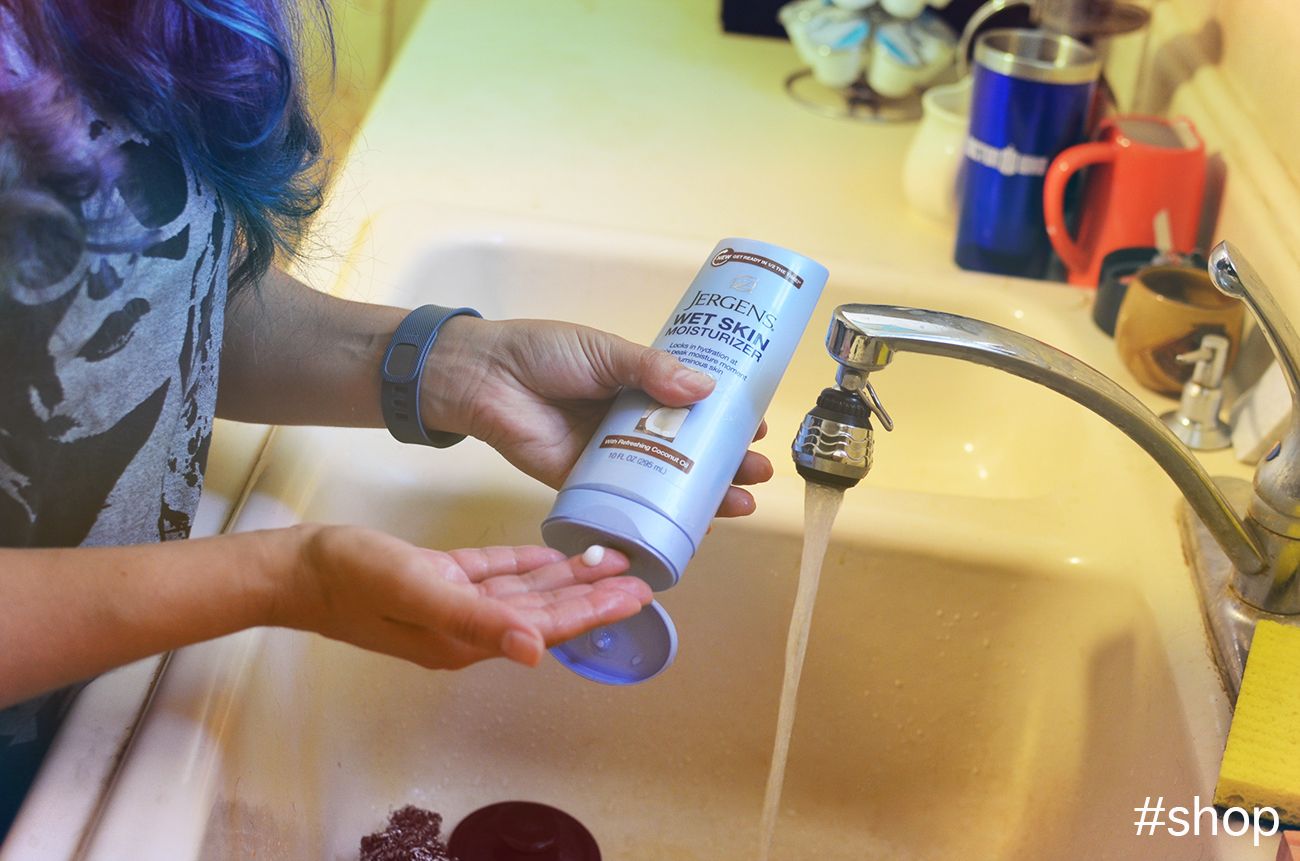 I use the Wet Skin Moisturizer after doing the dishes, too. My hands feel and smell amazing!