One of our first Miami adventures was visiting Wynwood. It's a part of town well-known for it's beautiful murals – and they are all over. As we drove in I was incredibly overwhelmed because a) I forgot my "good" camera, and b) I wanted to photograph everything!
Gaby and my cousin Ely showed us around. We walked over to the Wynwood Gallery first. There were a few large and smaller murals here, as well as a temporary exhibit indoors. After quite a few photos, we walked around the non-gallery areas and enjoyed some of the ginormous murals before taking an AC break at a cafe nearby.
Cykochik "Love Bunnies" clutch // Tumbleweeds HC sunnies // Jord wooden watch // fox ring //
Volcom shorts [similar] // gifted zipper tank [similar] // Vans sneakers [similar]
Years ago, I took a few photos in front of this "stereo" when it was painted a bit differently!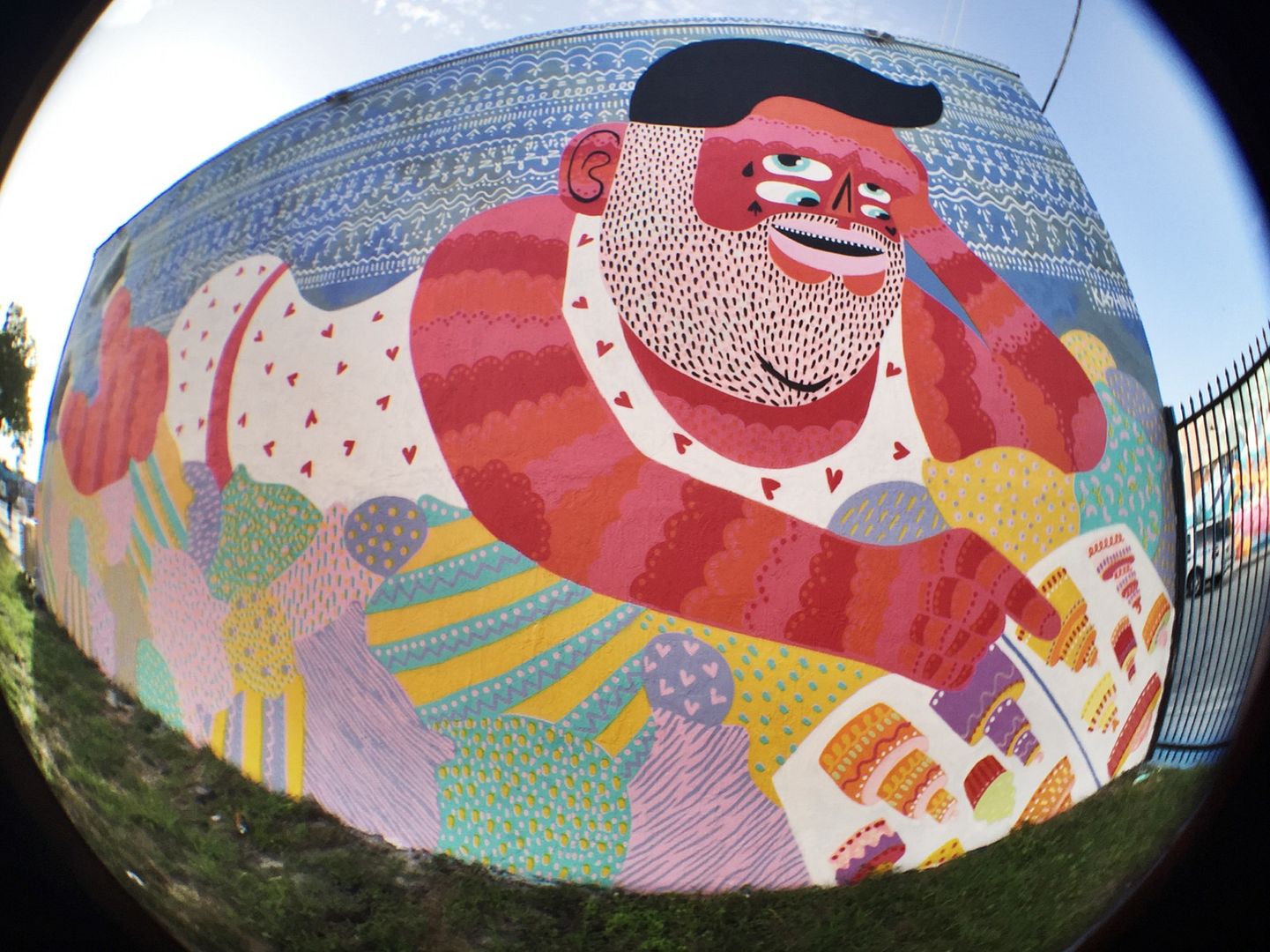 my olloclip came in pretty handy to capture the entire mural!
We visited the brewery for a bit – pretty packed for a week day! I had a stout and Gaby had some truffle mac and cheese. Then we left and "snuck" into an abandoned area for some more photographs. Daniel loved this part of the trip and took some really cool photos. Afterwards we walked over to a really cool Star Wars themed brewery called J. Wakefield Brewing. I was starving and binged on a bag of cheese chipotle popcorn [so spicy I kept coughing!] while everyone geeked out to Fluxx.
Reminds me of my classroom teaching days. haha!
This whole time I thought our end goal was a restaurant for much needed dinner, but ended up at a really crowded bar. Ely was dying to eat their crappy quesadillas. Ok, at the time they were delicious because we were starving – but it's definitely just greasy pub food…which came back up later to remind me of its awfulness. haha! Never again.
xoxo
p.s. i still love my cousin Ely even though she is about to leave me a mean comment about her nasty quesadillas. HAHA