Compensation was
provided by Nestlé Coffee-mate® via Mode Media. The opinions expressed herein
are those of the author and are not indicative of the opinions or positions of
Coffee-mate®.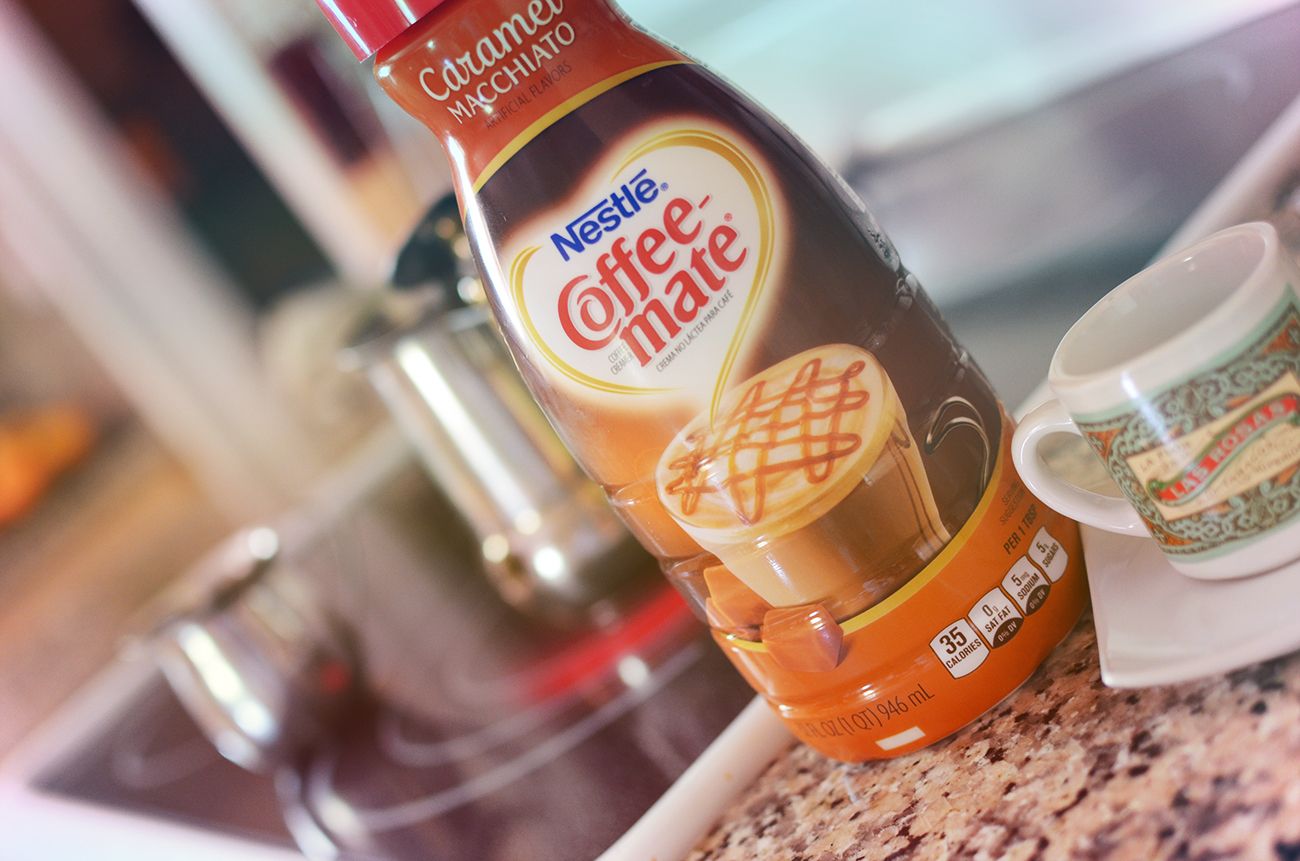 I recently visited my beloved family in Miami, Florida.
While Daniel and I stayed with my cousins for the most part, I wanted to spend
the night at my grandparents' house a few times so I could wake up to the sound
of their chatter and laughter, as well as the smell of my grandma's café Cubano.
While things are a bit quieter these days, my grandmother can still be heard
chuckling in the kitchen with her sister, who is visiting from Cuba, my
grandfather is either snoring in his arm chair or sliding his way around the
house with his walker, while my aunt is making her latest smoothie – probably
mamey.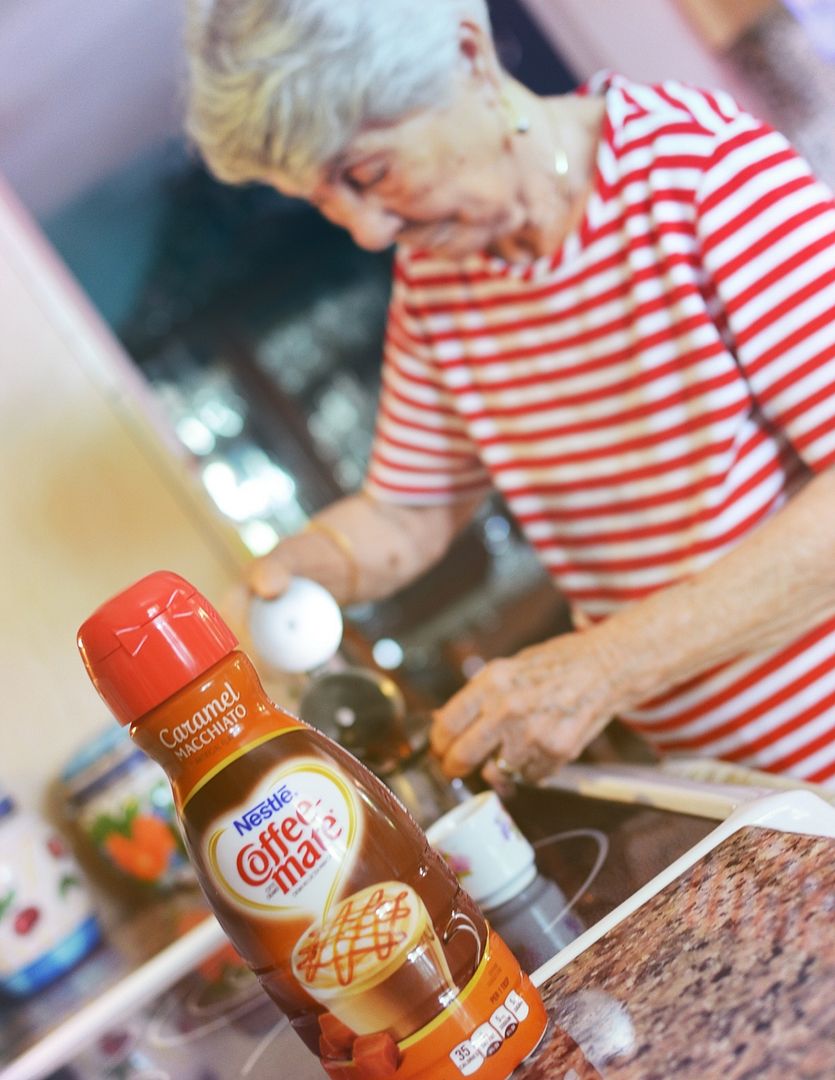 As soon as they hear me stirring in the bedroom the second
pot of coffee goes on the stove [I still wake up a couple hours later than they
do]. My grandma's café Cubano is what made my café con leche so delicious
throughout my childhood.
Instead of drowning it in milk like I used to, I used Coffee-mate's Caramel Macchiato
creamer.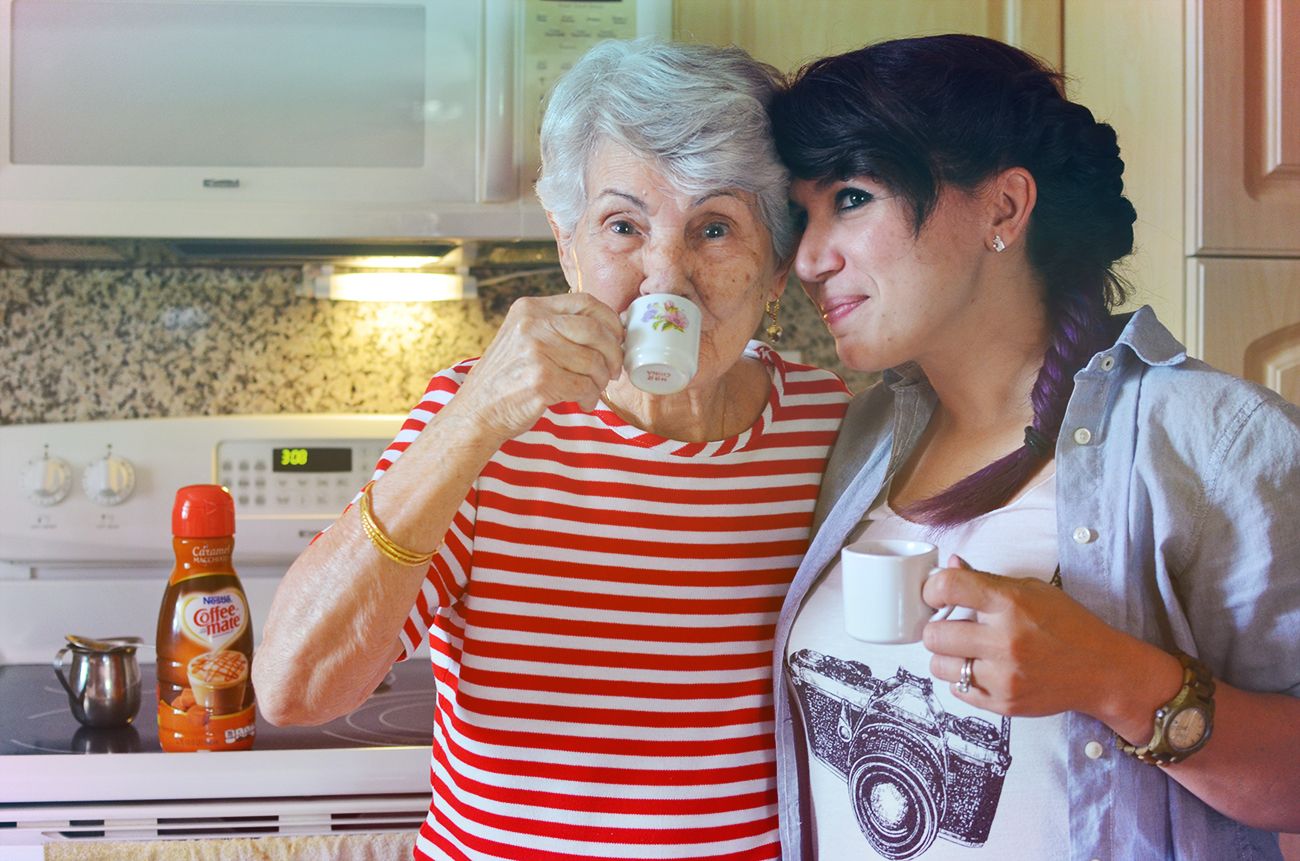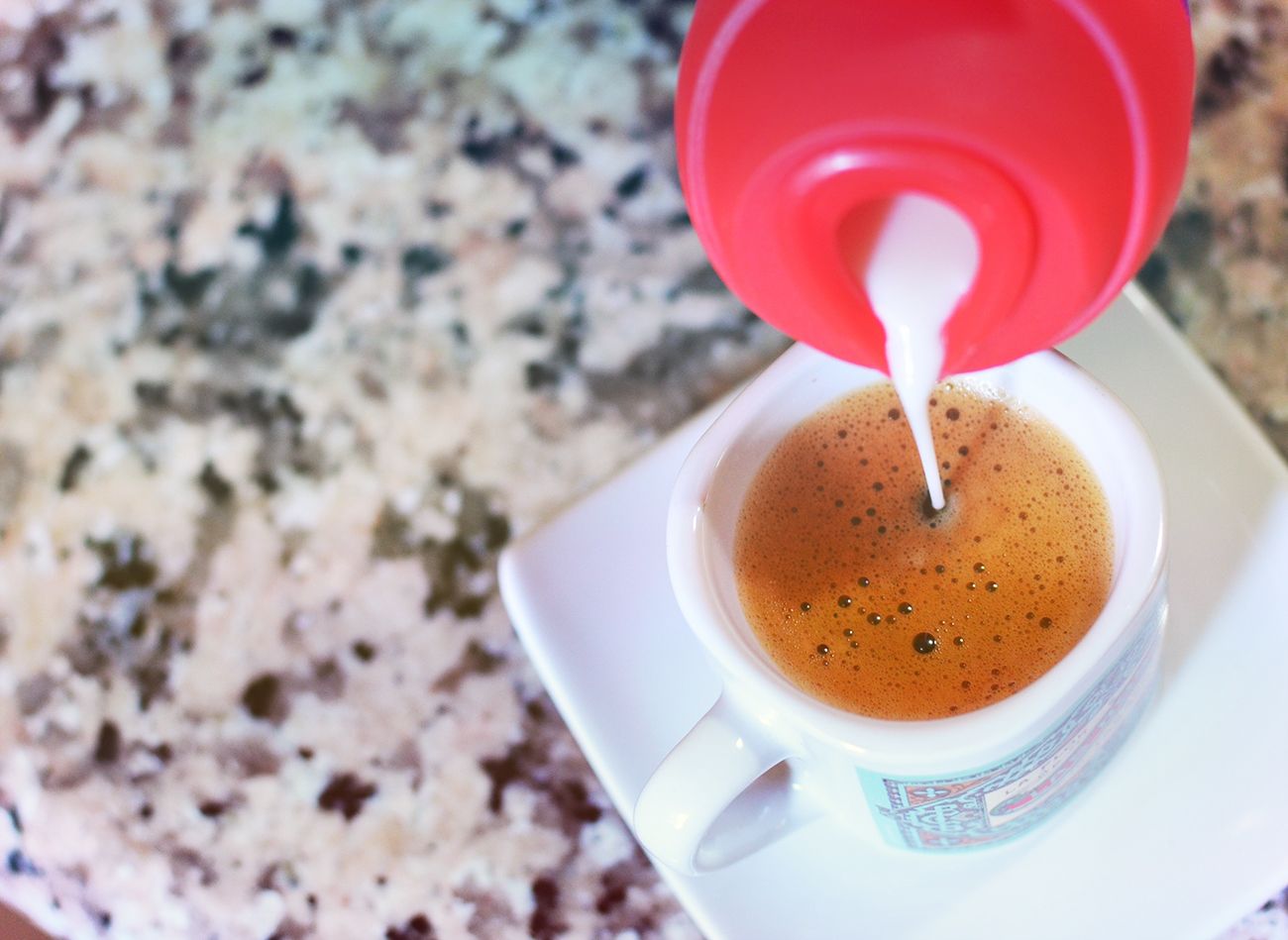 Have you ever tried flan? It tastes kinda like that – which
is perfect because it's another one of my family's specialties. [I can already
hear my mom licking her lips.]
My cousin was excited to try the Caramel Macchiato flavor
after I told her that Coffee-mate is dairy-free. We "cheers"ed to tiny cups and
drank up!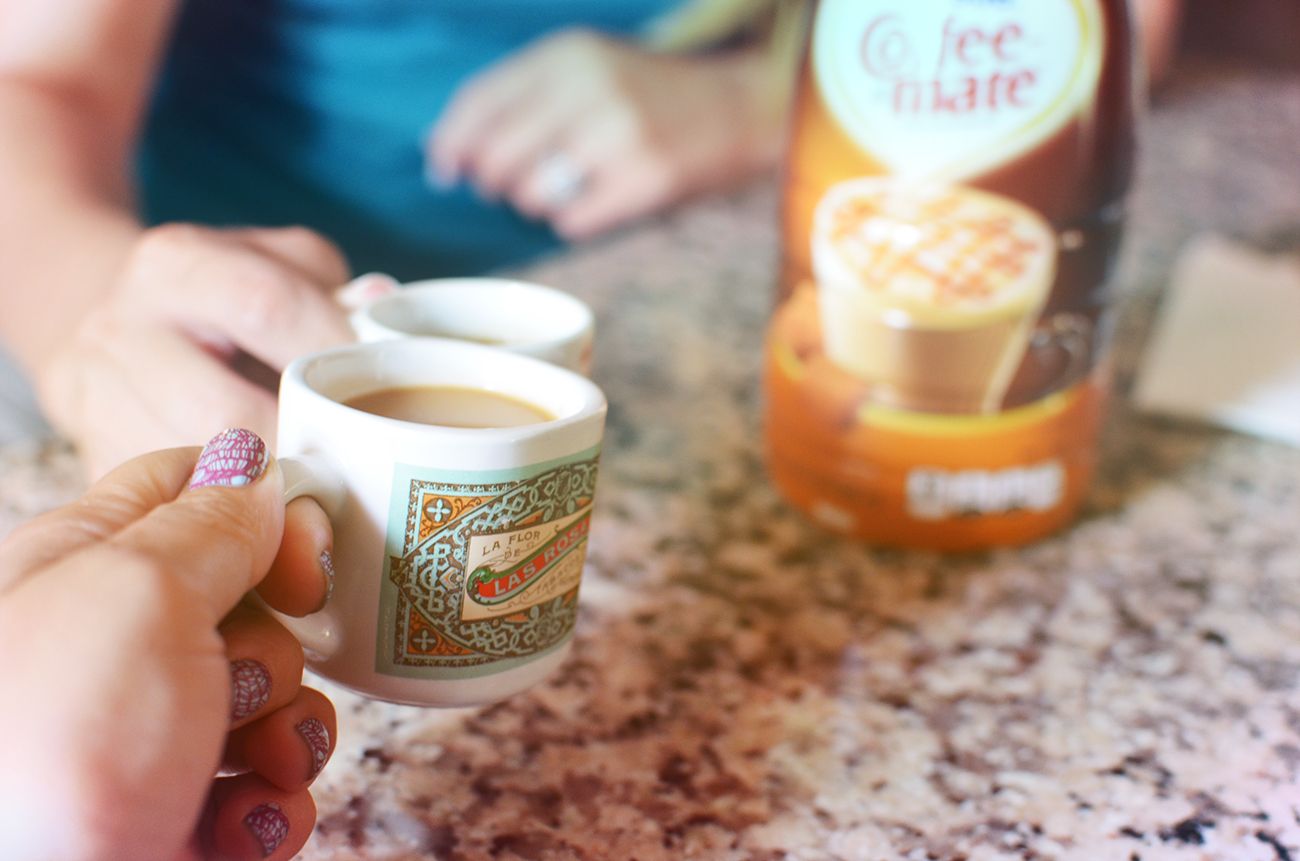 Now that I am back in Houston I miss my family dearly, but
am glad to have such wonderful memories that are easily sparked by the
delicious scent of a perfectly made cup of coffee.
And now I really want flan…
xoxo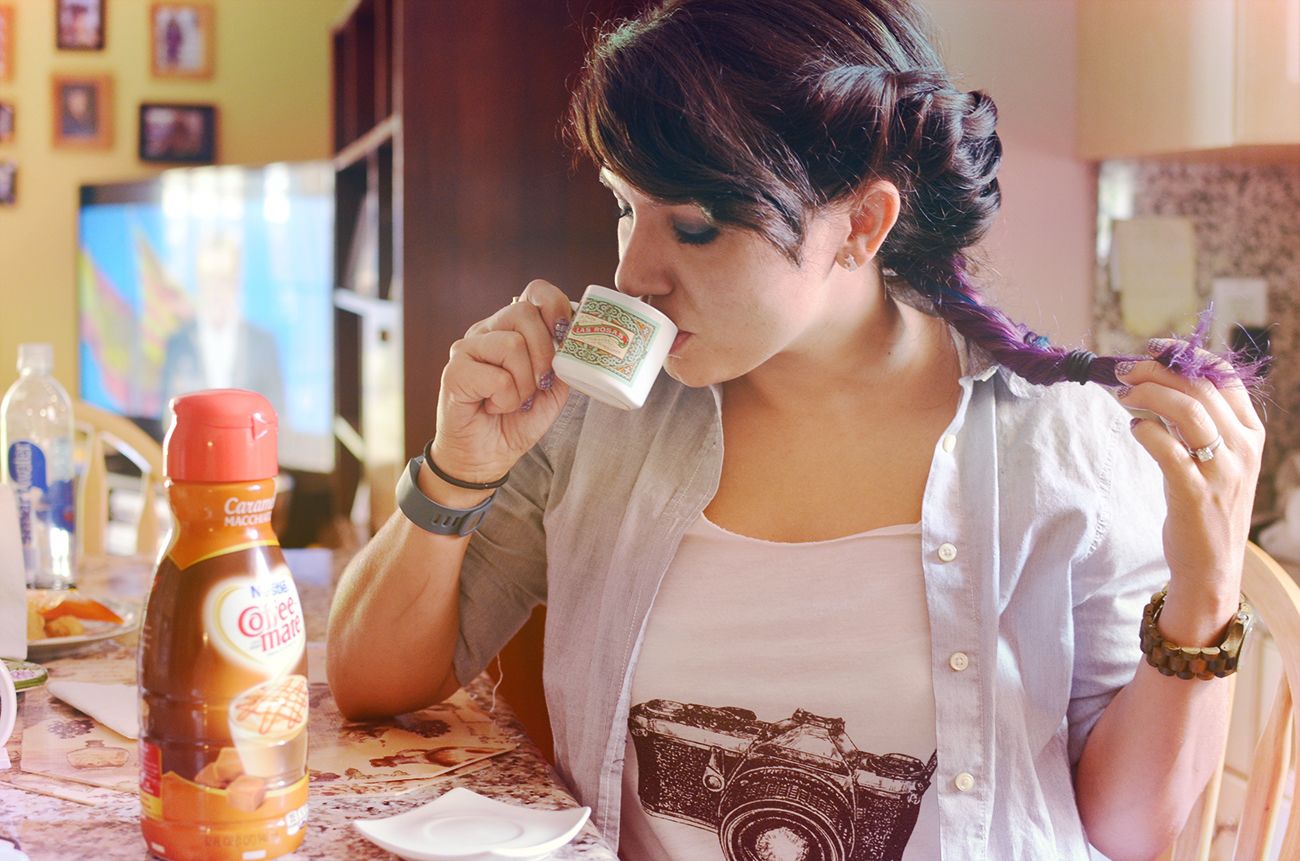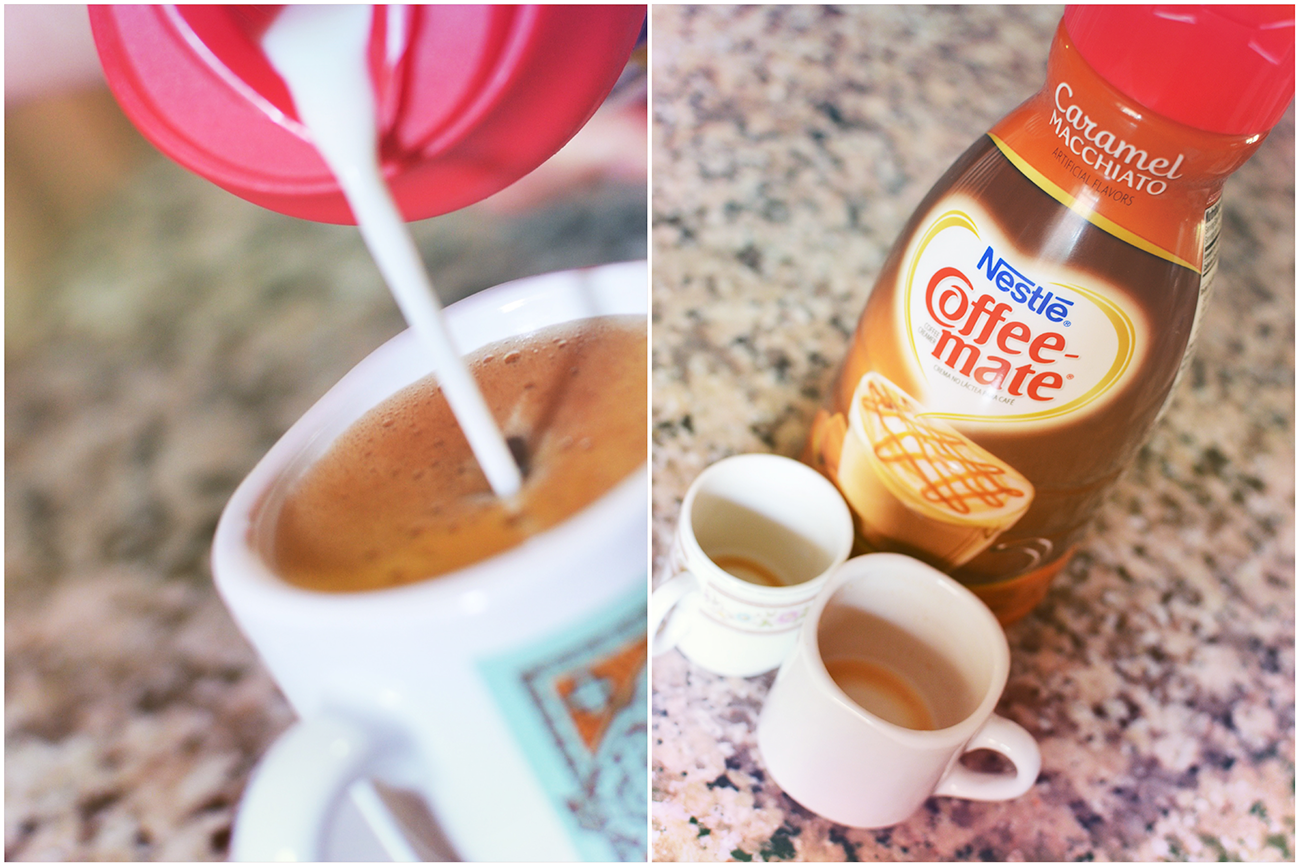 This summer,
Nestlé Coffee-mate®
is celebrating the sweetest form of nostalgia with their exclusive range of
fun, exciting flavors that evoke delicious memories and emotions of the past.
These sweet throwback flavors include Toll House® Chocolate Chip Cookie, Caramel
Macchiato, and Classic Vanilla.