My sister's birthday was this weekend! So of course she celebrated for 3 days. I'm glad I was able to be a part of a couple of those days! My mom made a ridiculously delicious dinner for Friday night. Her egg croquetas are so good…yummy.
On Saturday Sandy and Bo rented a party barge, which Bo captained. He did an excellent job, too! We got out of the bay and set anchor near a bit of land. For about 3 hours the group swam, took photos, snacked, and tanned burned.
On the way out of the bay we passed a few ships and platforms. We also saw a dolphins! It was so cool! I wish I could've seen their cute little faces. They were hanging around the fishing boats. Smart creatures, eh?
The day was so relaxing! Our life jackets allowed us to float around on the water, and Daniel and I brought out fins in case anyone wanted to gain extra speed. A few of us swam over to shore and looked for shells, dodged hermit crabs, and just relaxed. There were so many hermit crabs! I was afraid of crushing one when I got back in the water to swim to the boat!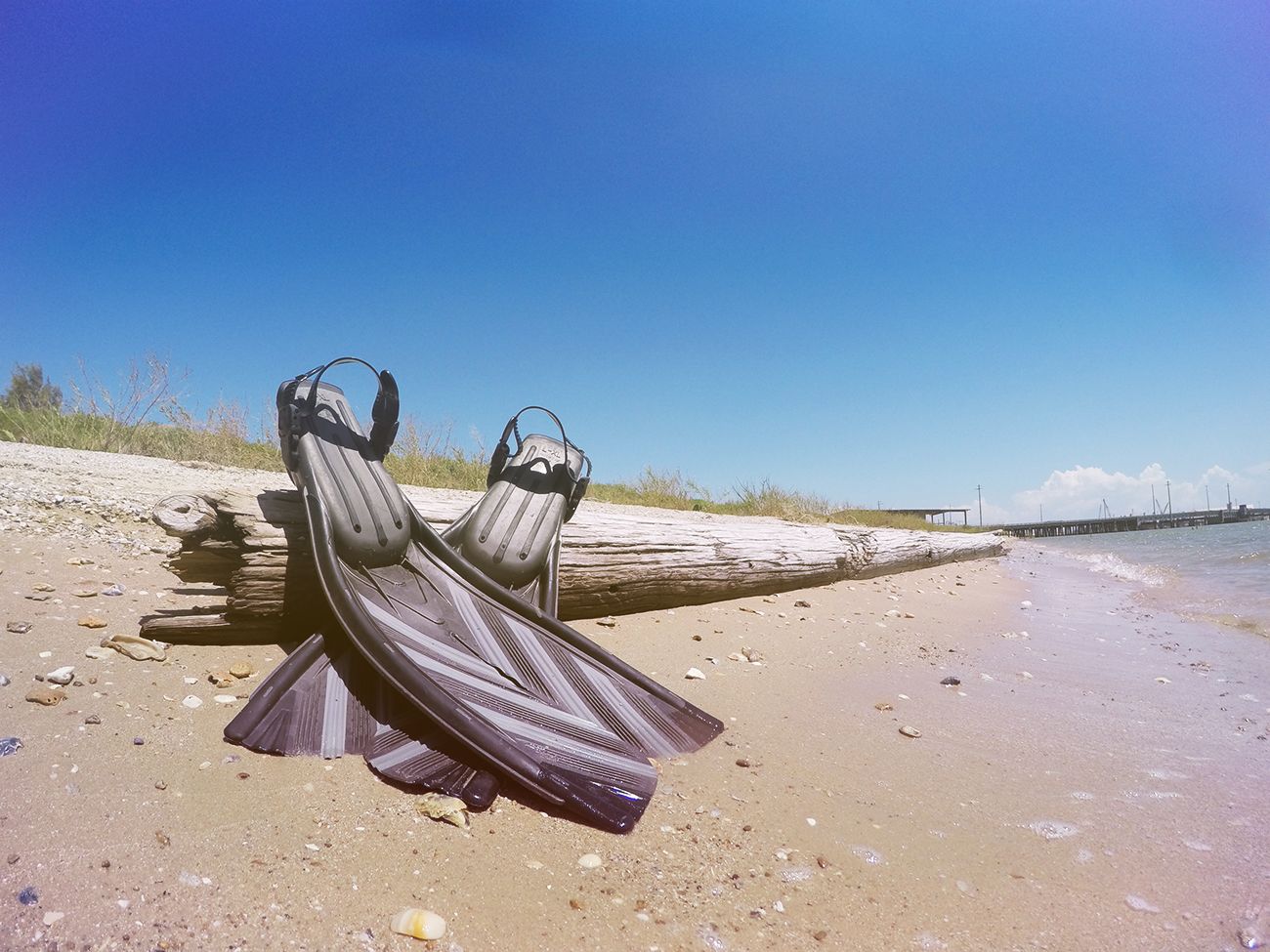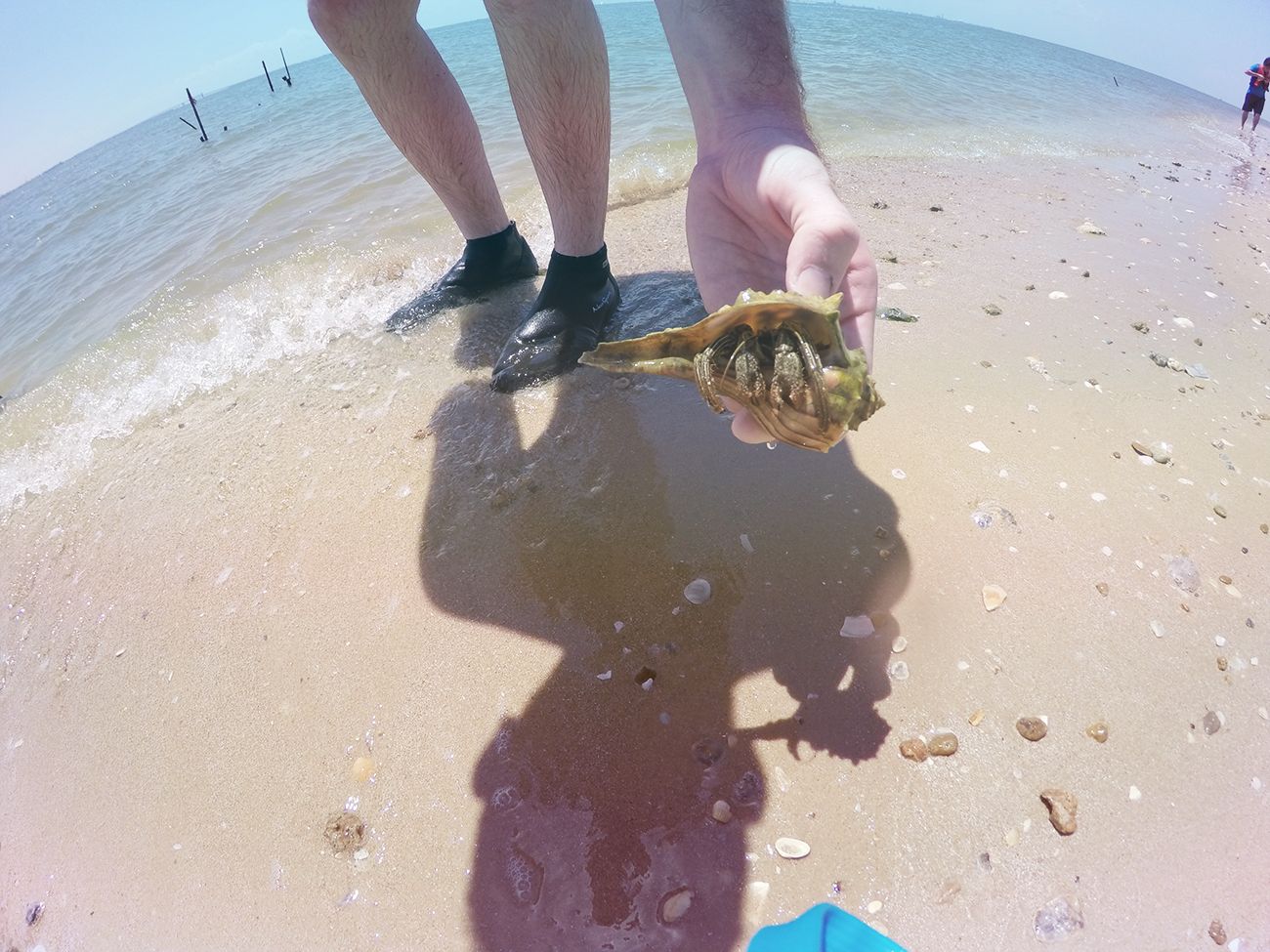 Daniel and Will sat like this the whole way to and from our party spot. It wasn't a problem there, but coming back the water was a bit choppier and they got soaked from the splashes. So much water got in the boat that we started tipping over! As soon as we realized what was happening Daniel ran back in and grabbed all of the shoes that were floating away as we shifted to one side of the boat to recover. Bo, the captain, put the pontoon in reverse and we slowly leveled out again. It was so freaky! I had already imagined all of us and our stuff floating in the middle of the bay. Give everyone on the cruise ship a good laugh. ha! Nothing was lost except one of Will's shoes. Woops!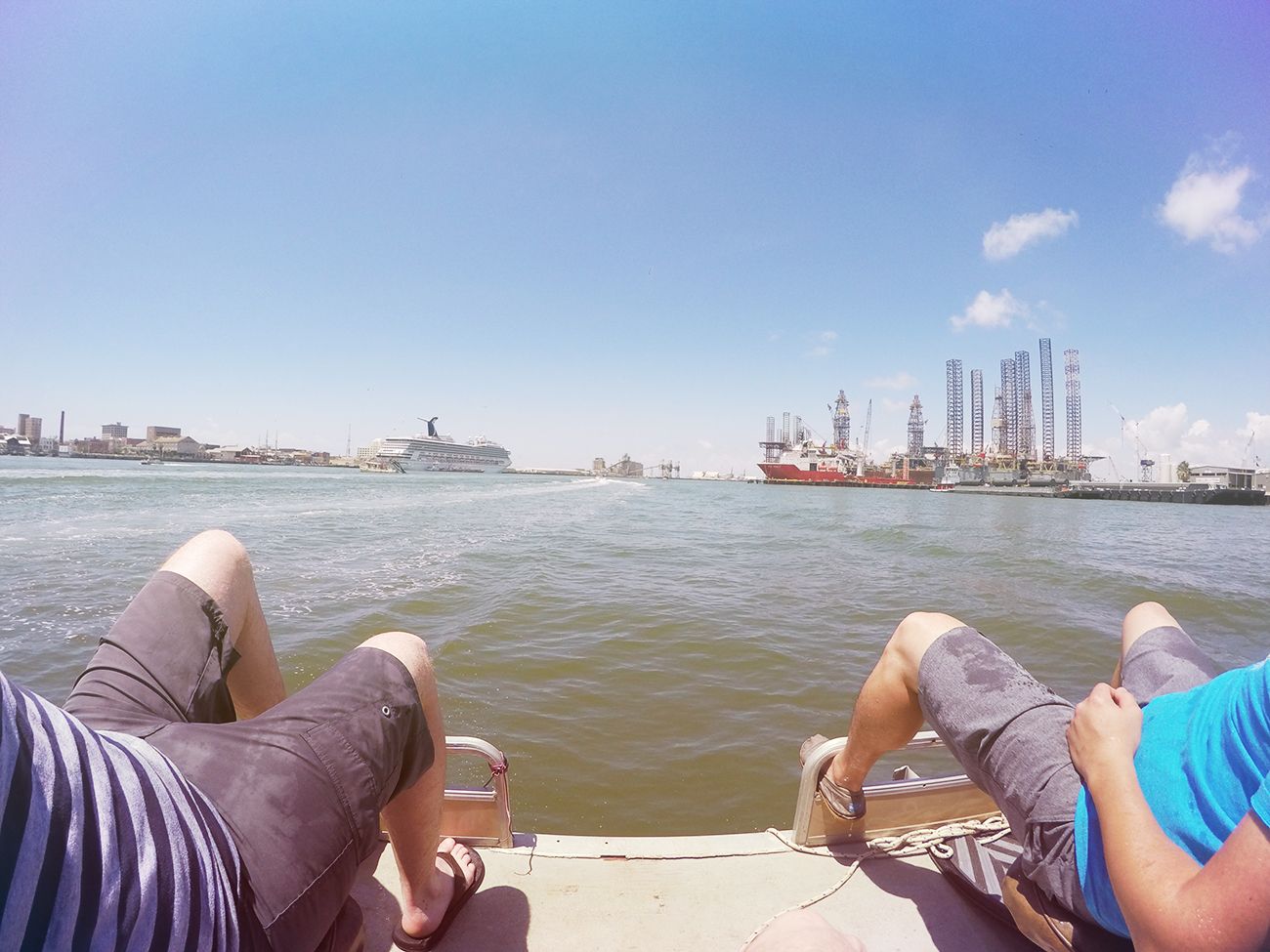 The funniest part of the trip was docking the boat into the narrow "parking" spot. Daniel was helping Bo by pushing the boat away from the dock after he ran into it once. Then as he tried dodging the boat on the other side, he hit the dock again, sending Daniel flying off the front! All we heard was a splash and Daniel was gone. My sister was laughing so hard she was in tears. Daniel was a good sport, plus he was already soaked from the aforementioned almost sinking. It was definitely a hilarious day.
Happy Birthday, Sandy!
xoxo