This shop has been compensated by Collective Bias, Inc. and its advertiser. All opinions are mine alone. #PetsLoveBeyond #CollectiveBias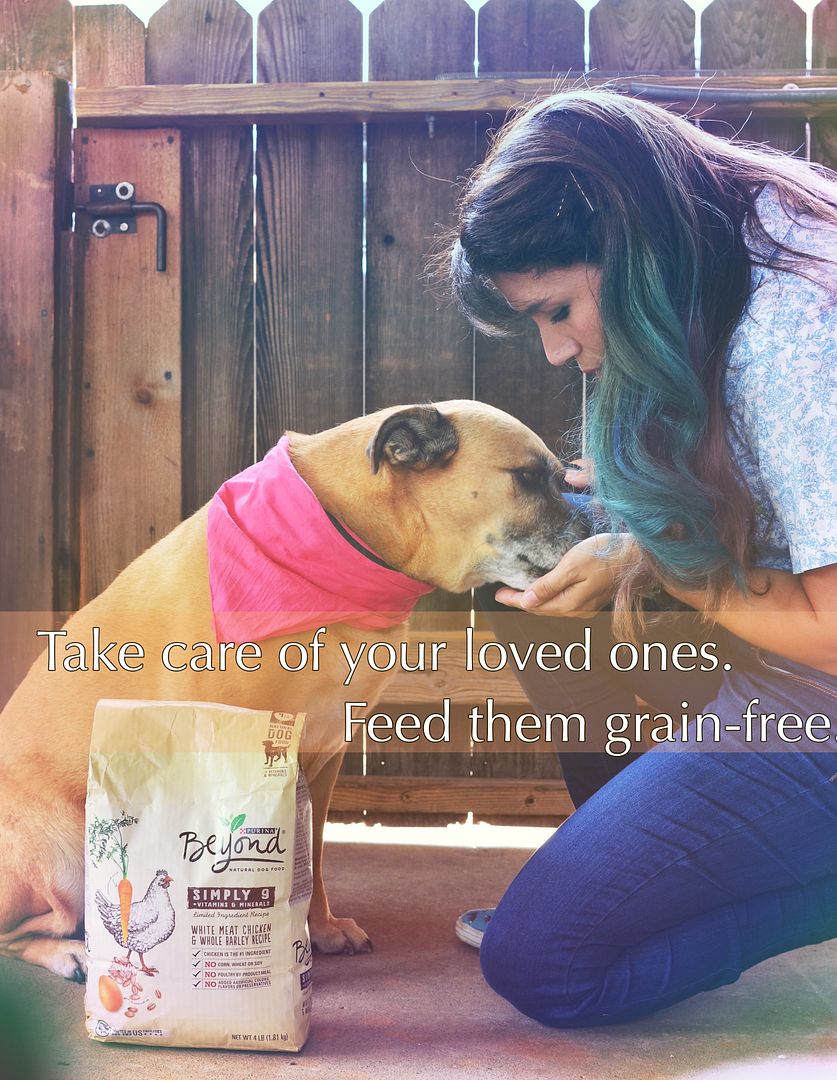 Buster is the sweetest part of our family. Don't get me wrong, Sam and Osa are amazing, but Buster will always be the spoiled baby. I adopted her 10 years ago, almost to the day, and she's made our lives so much more meaningful ever since. She motivates my parents to continue exercising by nosing them in the legs until she gets a walk. ha! She also keeps them company if either one leaves town. And if anyone is ever upset, Buster knows and will stay extra close. Aren't dogs amazing? I feel like everyone would be significantly happier with a sweet pup in their lives. That's why it's important to be aware of what goes into their bodies, and why Buster eats grain-free pet food.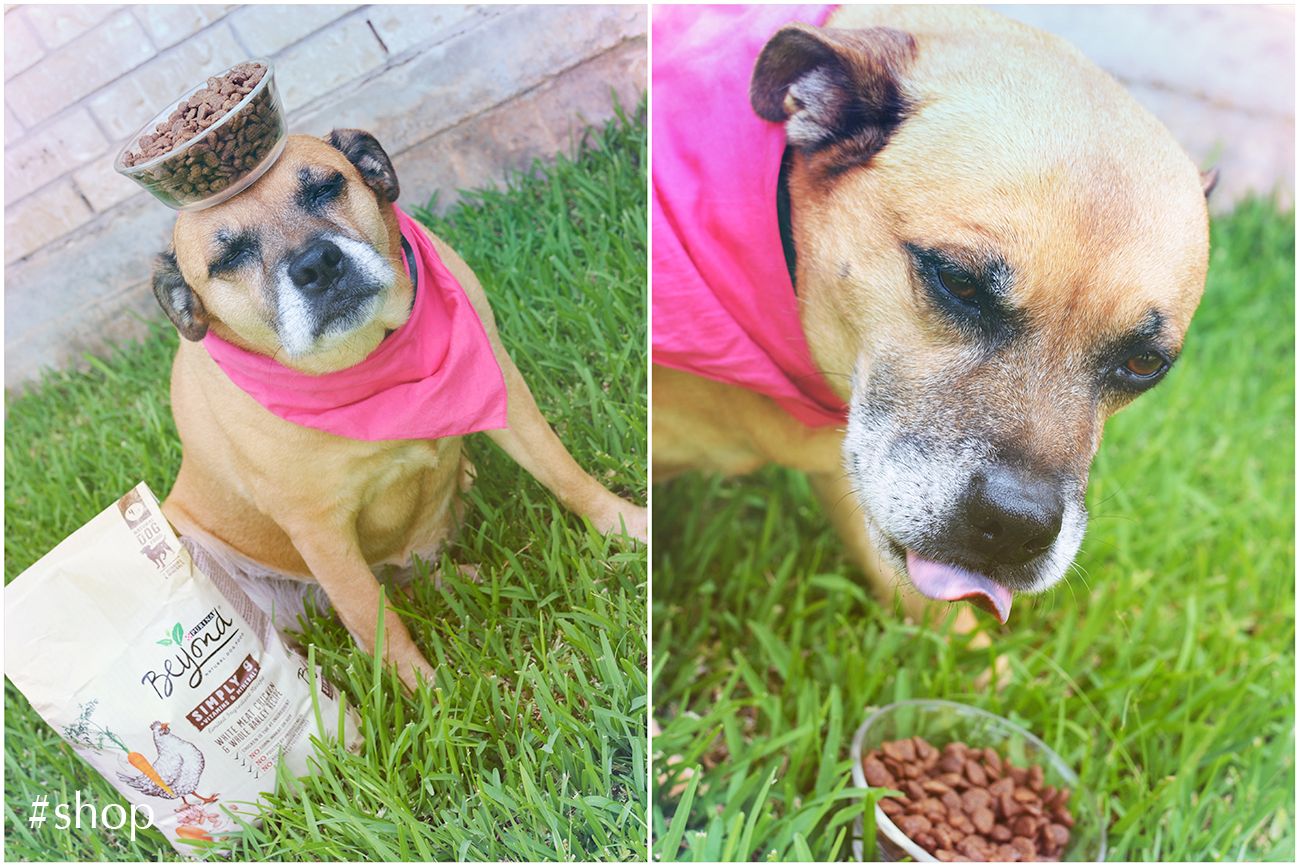 As well as loyal, Buster is extremely obedient. She isn't fond of baths, even when it's hot out, but has been taught to stay in the tub. Baths are always before meal-time, so she also knows that once it's all over, she'll get her dinner! And since switching Buster over to
Purina® Beyond® Grain Free
from H-E-B, she'll do anything for a bowl of food. Even balance it on her head! Do not be fooled, this freshly scrubbed pup is concentrating on sitting still. It's not misery in her eyes, but will power. I can't help but giggle as I sing-song "good girl!" and let her have her dinner…as I cover her in kisses. Sometimes I even use the individual morsels of food to practice her balancing acts, too!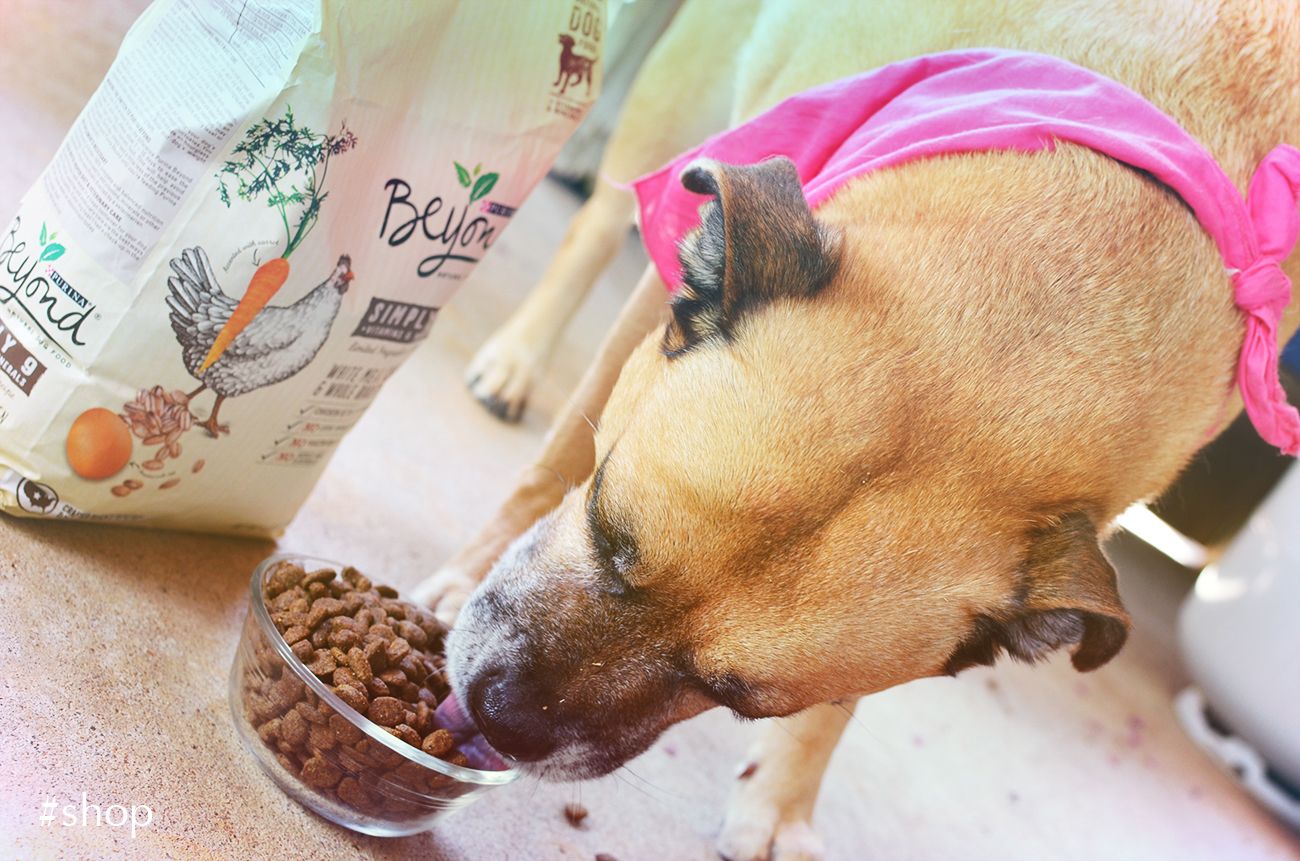 My parents take care of Buster these days, and you can tell she continues to be loved. My visits are quite frequent, and usually end with Buster and I snuggled on the couch watching Cougar Town [don't judge me]. I am especially fond of "Buster-sitting." We go on walks and light jogs – which are tracked with my Fitbit! She's also the best bedtime cuddler – the perfect size and weight to be the baby spoon…until she gets too warm and jumps off the bed. The little sneak. 🙂 Buster brings love, happiness, and laughter to all who she encounters – she will always be my baby, and that's why I'll always make sure she's well taken care of.
How much do you love your pet? Do they do anything fun for a bowl of food?