This is the last set of photographs you will see with this ratty [literally] old deck in it! Daniel's summer projects include building us a new deck. Whether it's going to be wood or concrete is undecided just yet. As he was removing the planks he said a little mouse poked it's head out and disappeared. While I would have screamed, I can't help but think about how cute that sounds!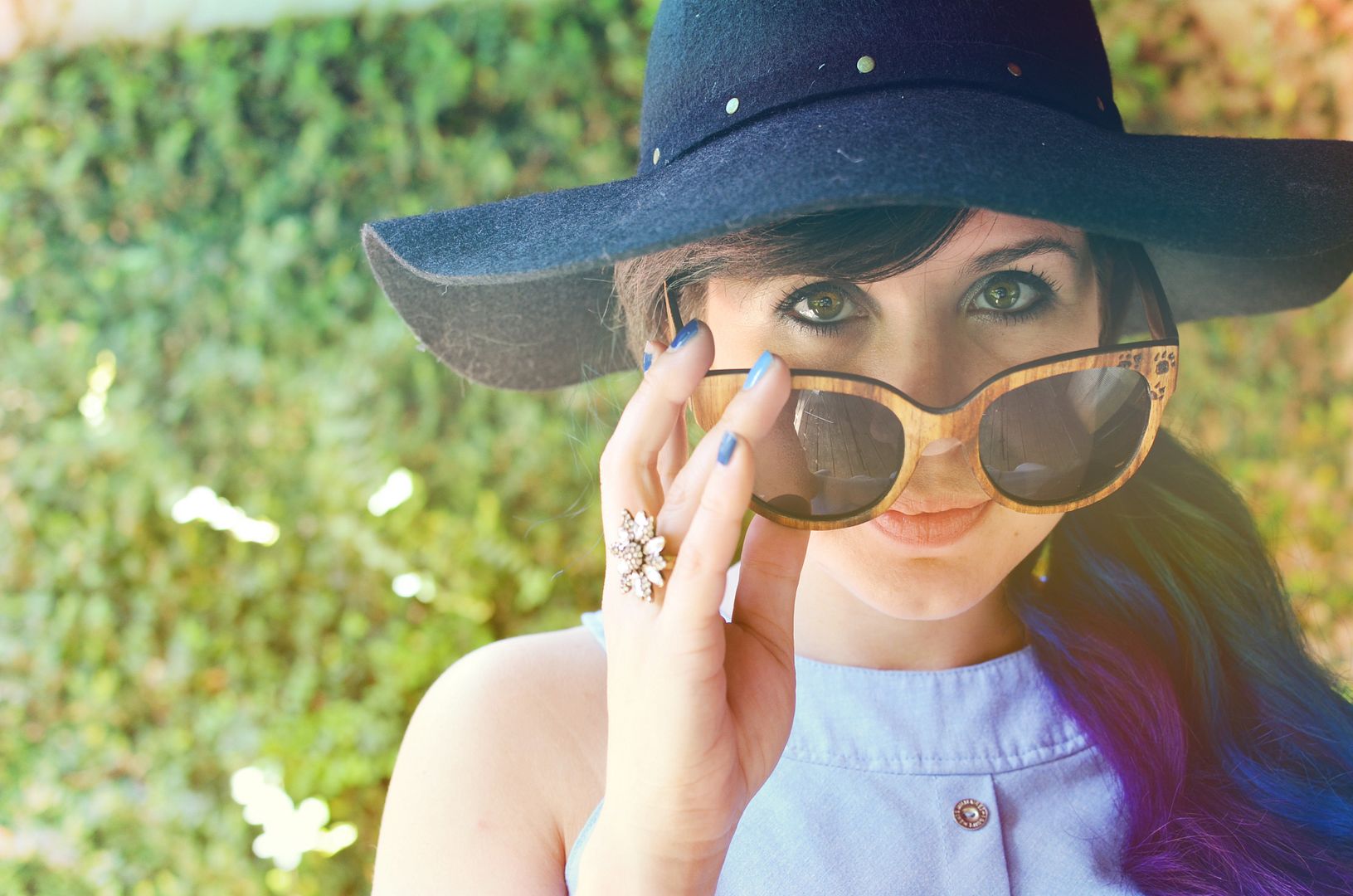 Working on: I'm still working during the day! I volunteered to start my summer break a little later so it can end a little later. As usual there's also everything to do with my blog and social media! Every once in a while I take another class to help me improve. It's pretty stressful, though. I feel like my real friends and my e-friends are too separate and it's hard to please both crowds.
Anticipating: Summer fun! Along with my last 3 roller derby games, I'm taking one more scuba certification class before my first trip. I'm so nervous and excited! I kept thinking I'd get claustrophobic, but I didn't feel that way in the lake last summer. And thanks to my later start in the Fall I will be tagging along on my parents' Europe trip!
What are you looking at?? What's so curious down there?
Listening to: I made a Spotify road trip playlist! It has quite a few summery Latin-themed songs on it like "Fun" and "Adios." But there's a Depeche Mode album saved, too – that never changes.
Eating: I was doing really well towards the end of my DietBet [I won close to $50!] and need to hit the grocery store soon. Having a green smoothie/juice for breakfast was probably the best part of the whole thing. Now I'm just tracking what I eat through the FitBit app. 🙂
Using: That sounds weird, but I wanted to add a section about products I've been enjoying lately! I can't decide if I'm going to upload a vlog I made to YouTube or not. I'm so awkward. Moving on: Since getting my hair dyed, I've been using a lot dry shampoo to keep the color from fading. Batiste for dark brown hair has been the best I've used so far! No white powder to rub in. 🙂 And before torching my mermaid locks under a blow dryer [or straightener] this leave-in conditioner was recommended to me. Good luck this round! I don't want anymore green hair! 🙂
Thankful for: I'm so glad I get to see my family soon. My grandma turns 90 the weekend of my next game, but because of attendance I can't go, so I will be celebrating with her the following week. 🙂 My cousins moved into a new house so I'm hoping to help them out, too. I was afraid I wouldn't be able to go until August, but by then everyone is so busy. Hooray June/July!
Reading: My friend let me borrow Written in the Stars and I read that in just a couple days. It's about a teenage girl whose parents trick her into an arranged marriage. The story seriously boiled my blood. I wouldn't stop talking about it to Daniel! I'm currently reading Find Your Voice, which is a good transition since it's by a woman who was also in a stifling situation and discovered her voice because of it.
Wearing: I am in love with hats lately, but am in desperate need of a floppy summer hat. I've tried wearing my felt ones outside and – yikes! Can't last long. haha I refuse to let go of my Pause for PAWS sunglasses, and my JORD watch. They kind of go hand and hand. That dang woodgrain has me all heart eyes.
Rocksbox jewelry // vintage top // secondhand shorts // Shoemint platforms // Urban Outfitters floppy hat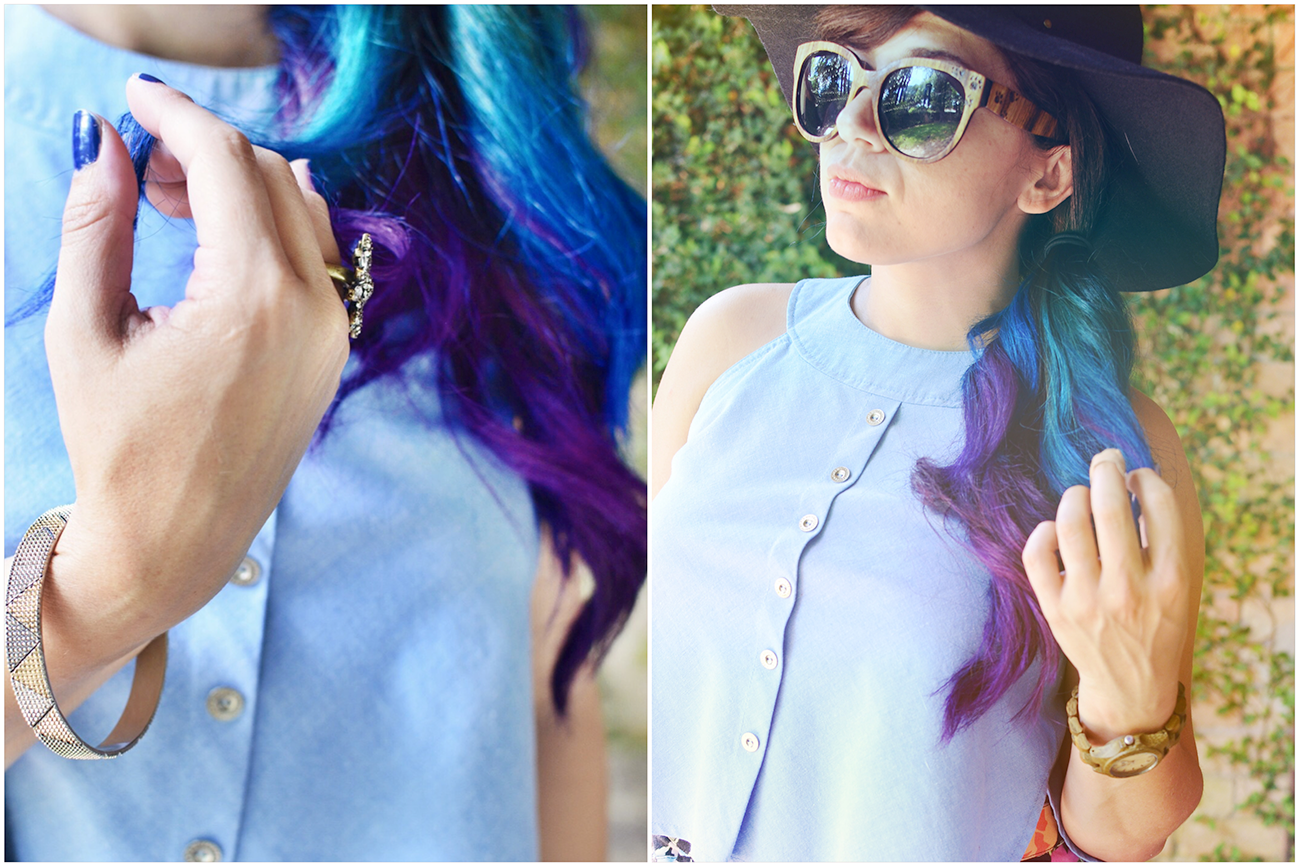 Watching: Silicon Valley! That show is great, but so frustrating! Cut those guys a dang break! Freakin' Hooli.. I also binge watch Pretty Little Liars and kind of hate myself for it. It's on in the background but sometimes I'm like, "argh, seriously?!" haha Not liking the path this show has taken. Do you have any recs?? Obviously I'll switch my binge over to Orange is the New Black this weekend!
xoxo