I'm visiting my family in Miami for a bit, and of course I decided to leave Texas covered in pride. So far there's been a nap, plenty of coffee, and pretty much a lot of relaxing. My uncle also brought over a rainbow cake [to match my rainbow hair?] and the color commentary has been quite comical. See what I did there?
This is my generic travel outfit. Comfortable and easy! Leggings + cozy shirt, slip-ons that make security lines a breeze, and my favorite travel necklace – an airplane with "wanderlust" stamped into it. My new watch came in pretty handy, too, once I had to put my cell phone away. 🙂
My very sweet mother gifted me these shoes. They are to be my summer travel shoes! Very versatile – I'm pretty excited to take them to Europe with me.
Miami is my favorite place to recharge my batteries surrounded by the bestest family ever.
xoxo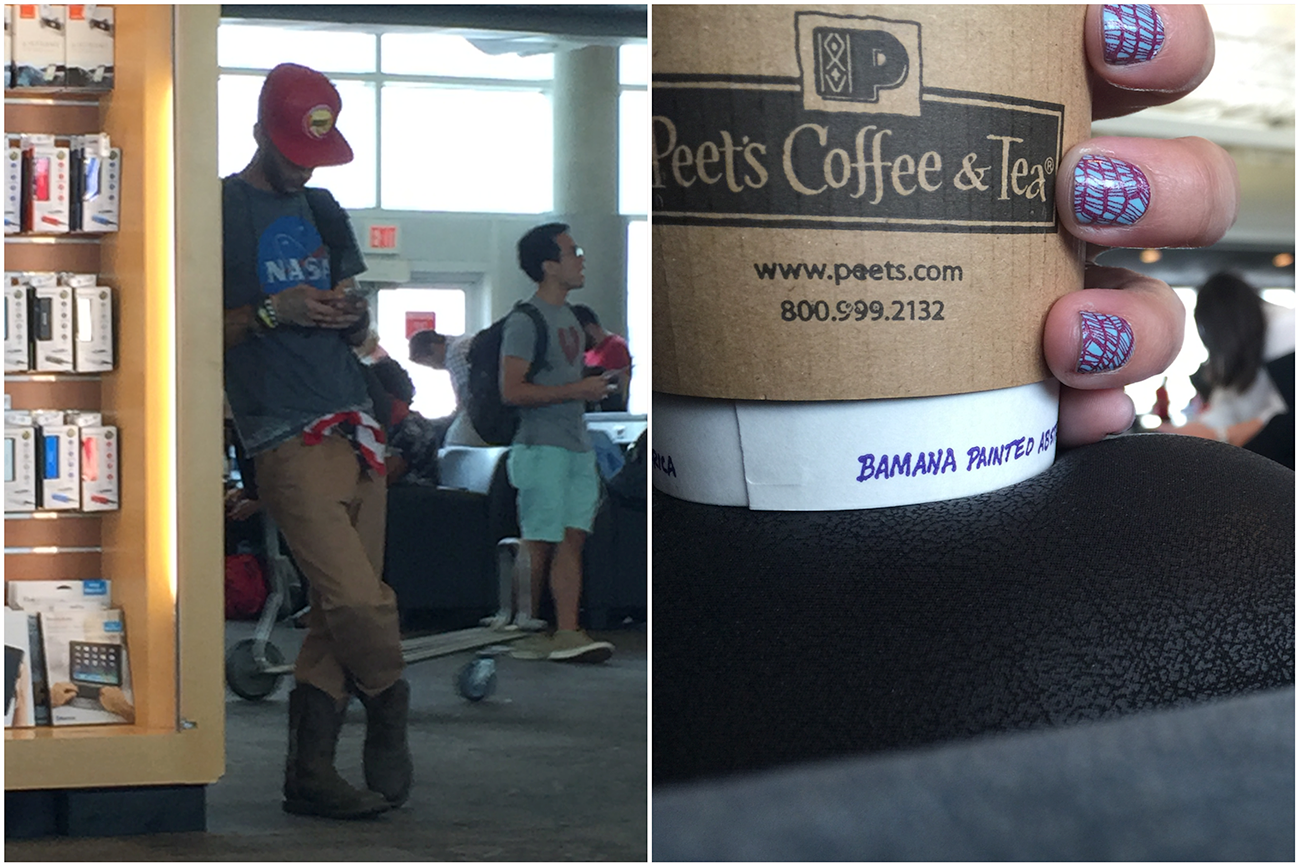 Only this guy had me beat in his TX gear. Nasa tee and rockets cap? How can I compete with that?
p.s. thank you Daniel for running in and out of the rain to help me with these photos!