Oh, we are getting to that age, where a bit of effort is needed when it comes to staying fit. Daniel and I have attempted to add running to our short list of activities we enjoy together, right under super hero movies and puppy cuddles. 🙂
Last month Daniel ran his first 10K. He did so great and we had a lot of fun. This month we signed up for the Santo de Mayo 5K. A lot shorter and a lot more fun! It was a bit crowded because of the route, but we kept adjusting our pace to try and make a certain time. Having much shorter legs took it's toll towards the end, but we managed just fine.
Afterwards we were rewarded a pint glass, 3 beers, tamales, tacos, and a few more typical post-race foods [bananas, coconut water, etc]. The race itself wasn't much more expensive than a regular 5K, so I was extremely impressed by all of the perks! We arrived about 35 minutes early and got good parking! Afterwards, thanks to social media, Daniel and I to met up with one of his new co-workers, which made finishing our beers a bit more enjoyable.
We will definitely be doing this run again next year. 🙂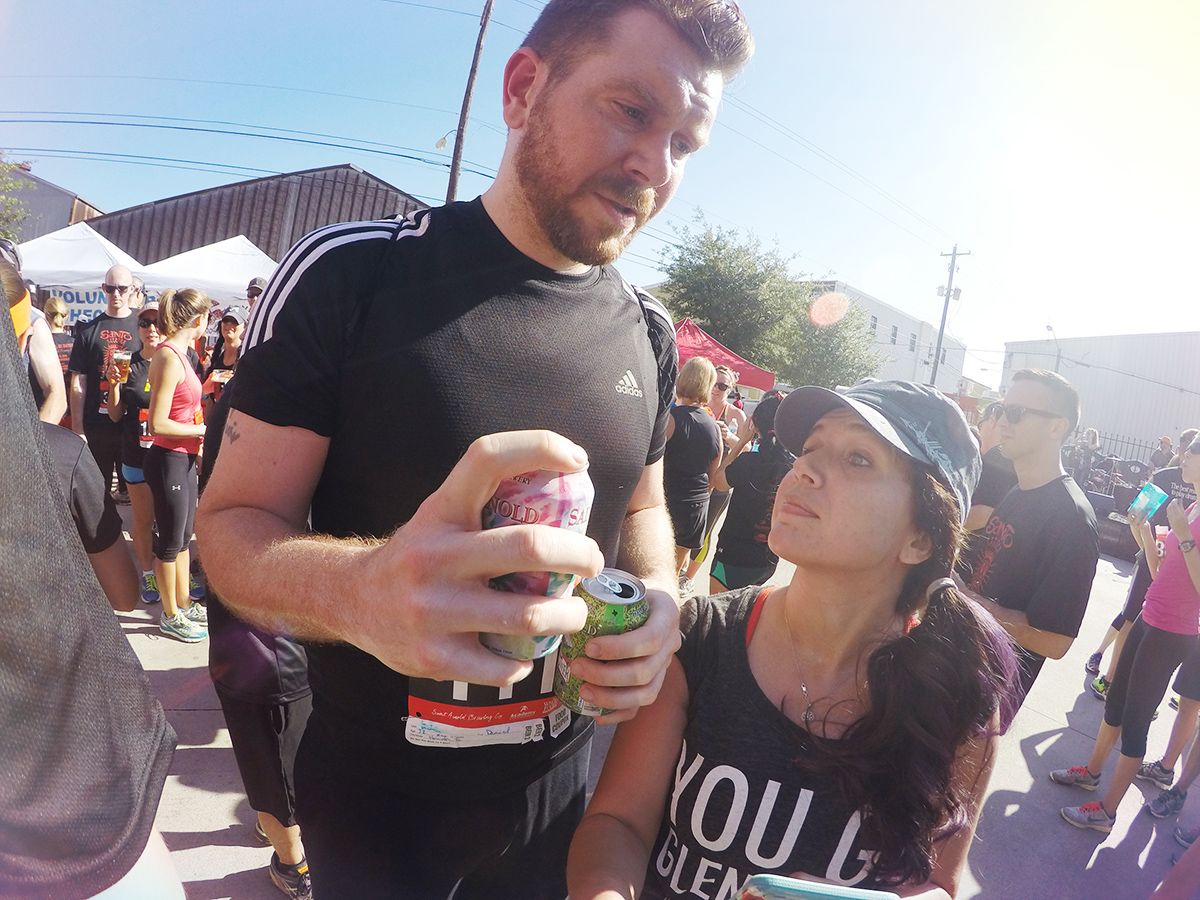 We aren't all of a sudden becoming joggers, but hey, it's something we can enjoy together, right? 🙂