For our 2 year wedding anniversary [10 years dating] Daniel and I decided to take a Tennessee roadtrip! Our first day was pretty busy, so I linked and enlarged the names of the places visited in case you are into skimming. 🙂
The first thing we did when we arrived in Nashville is look for a couple distillery tours. We decided that Jack Daniels was going to be too difficult to plan into our drive, and there are so many in Nashville, it made sense to find something smaller and local. There happened to be two distilleries on the same block at an old factory turned shopping center called Marathon Village. They are on either side of the "I believe in Nashville" mural, too! We were walking over and just as I was wondering where this piece of art was located, we ran right into it.
The first place was Nelson's Green Brier. We didn't feel like waiting around for the actual tours, so we ended up hopping in on the tastings, which were $10/person. This was in a building separate from the factory. The distillery is fairly new, just a few years old, and very nice. The gift shop had so many different shirts, glasses, mugs, jackets – Daniel went to town! The tasting consisted of 4 samples and I could barely take a sip. It was all whiskey, and while I tried to make it work, I just couldn't. Daniel pretty much had 2 sets of samples. haha!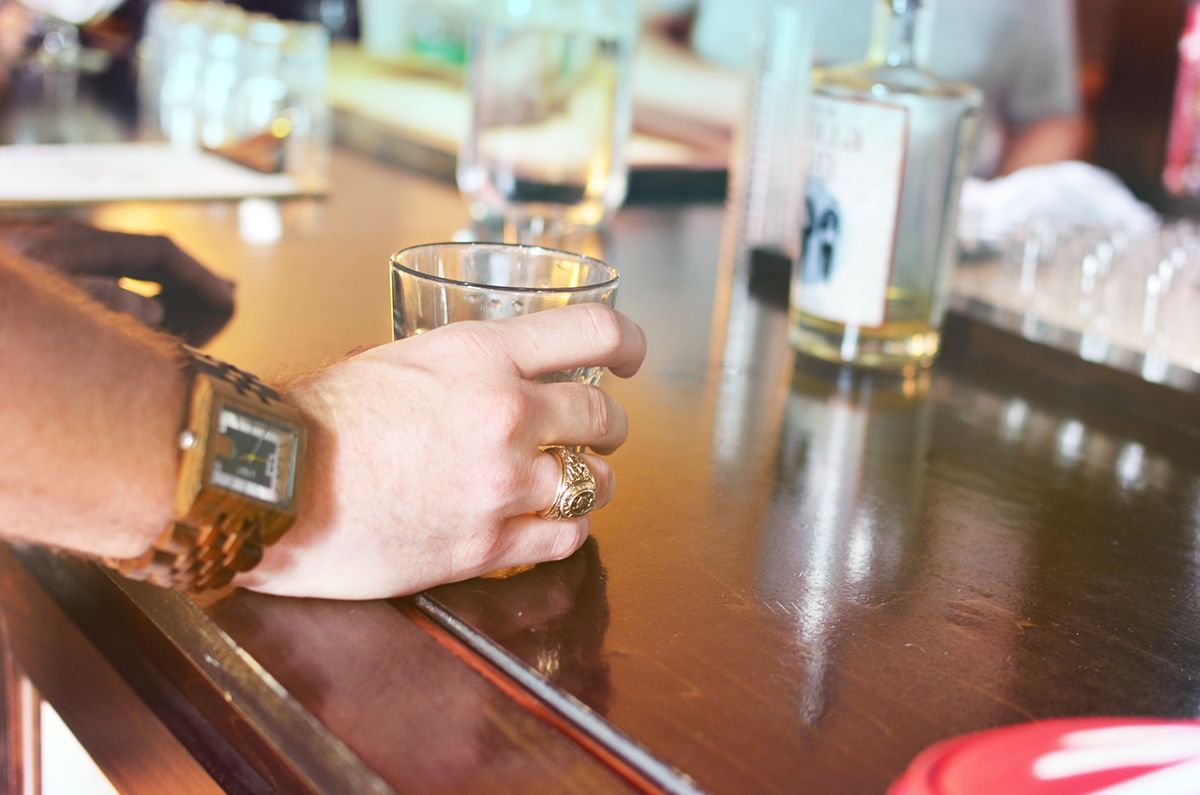 The only museum we really wanted to visit was the Johnny Cash Museum. When we arrived, the front room of the exhibit was pretty crowded, but by the time we left most of the crowd was gone, so I went through it a little more. The signs were really high, which made reading them uncomfortable, but the audio stations were cool. I watched a few of his old performances, and the music video for "Hurt" for the first time. It was so sad. I'm glad I had seen the movie before the exhibit so I could kind of fill in the blanks. I'm not sure if it was the crowd jumbling me up, but I couldn't follow the flow very well.
There was a temporary room full of memorabilia and music from a few other artists Cash had worked with which was really cool. I liked looking at old yearbook pictures. 🙂
Afterwards Daniel and I had a coffee in the front area of the store where Bongo Java had just opened up. They had a roast called "Folsom Prison Brew" and one other play on words I can't recall. haha! It was nice to sit and relax after the craziness that is Broadway street.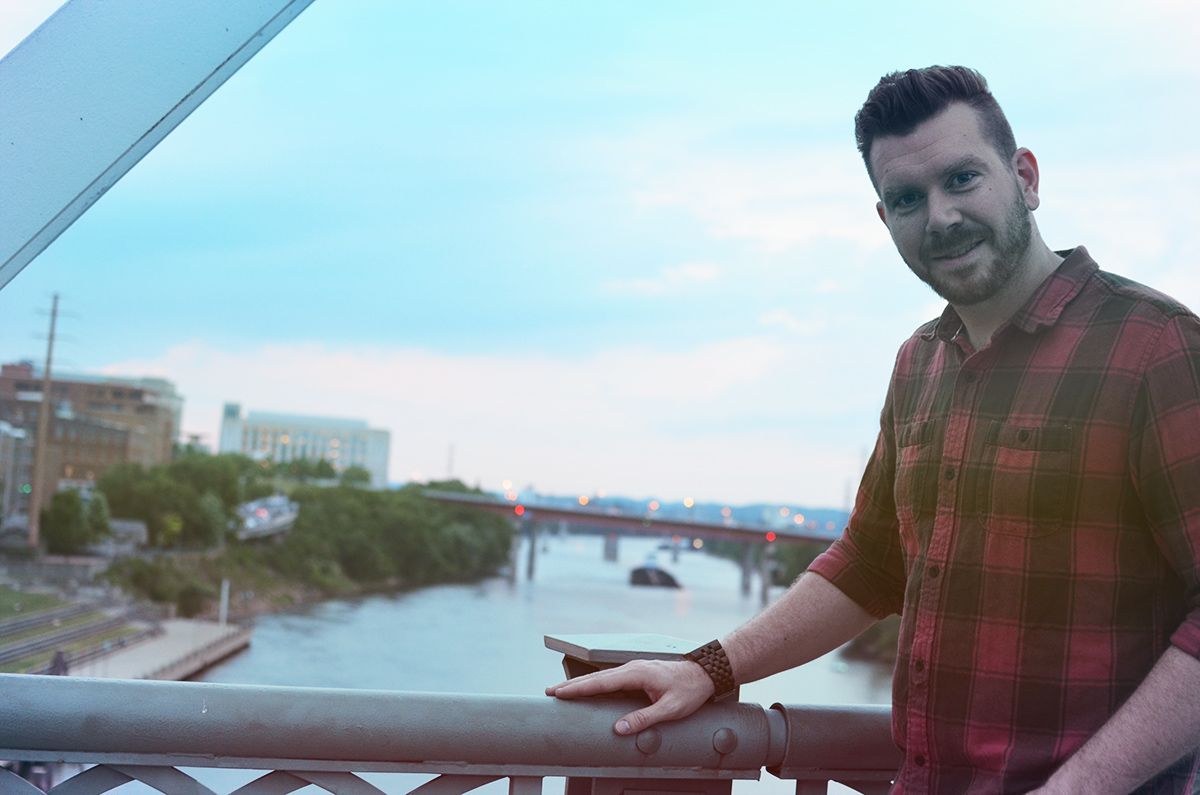 Daniel's "tourist" face.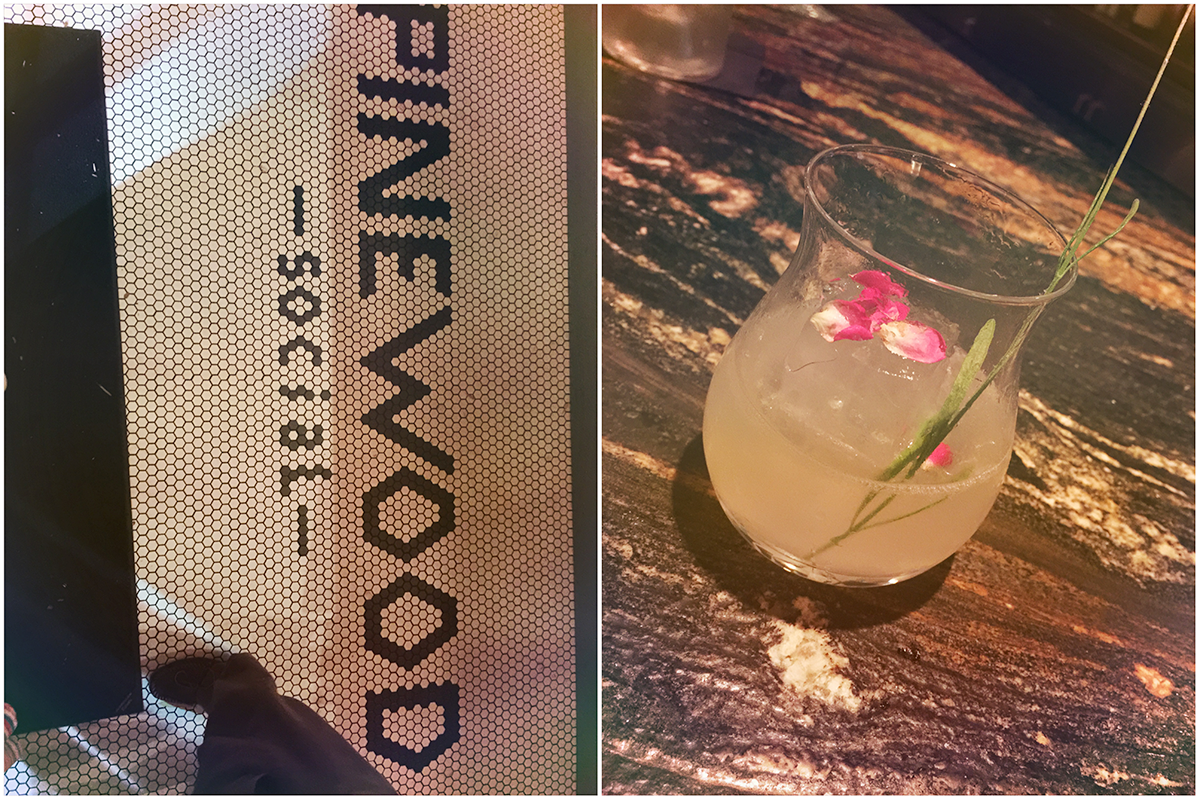 drink on the right: Husk, "The Empress"
The food [and drinks] at Pinewood Social were spectacular! We had fried broccoli as an appetizer and it disappeared pretty quickly! The entrees were also delicious, and for some reason I opted out of dessert and had a coffee. 🙂 What was I thinking?? 🙂
This place is really popular because it has a bowling alley, pool, and a few other things. Unfortunately it was raining so much that we didn't get to see anything but the bowling alley. I didn't mind because I mostly just wanted to hang out with friends and enjoy the delicious foods!
What a great way to end the night! After dinner we said our goodbyes in the parking and drove back to our tiny house in East Nashville. I can't wait to share those photos with you. 🙂
Day TWO
Tiny House
xoxo