See that hat I'm holding/wearing?
All the Above
makes clothes and accessories with inspiring messages on each piece. I chose this cap because within it there's a quote:
"Sometimes in the winds of change, we find our direction."


Switching jobs freed my mind and shoulders from the pressure and the weight. Everyone I run into says I seem so much happier! The mental battle is over, but as my body continues to ache, and other joints start weakening, I decided that this would be my last year of roller derby. I have sustained a couple minor injuries this season, and we are just a little over halfway through. I'll definitely be making the most of my last few months with my teammates, while also taking better care of myself! 🙂
Let's play a game called I spy…derby bruises.
Speaking of injuries, I recently rolled my ankle [the puffy one in above!]. It's still pretty swollen, especially after Saturday's game, so walking in flats is pretty much out of the question. But I didn't want to stroll the beach in sneakers! Enter my Vionic flip flops. 🙂 They have incredible arch support and enough lift to take the pressure off my ankle. The fact they they're adorable is just a perk.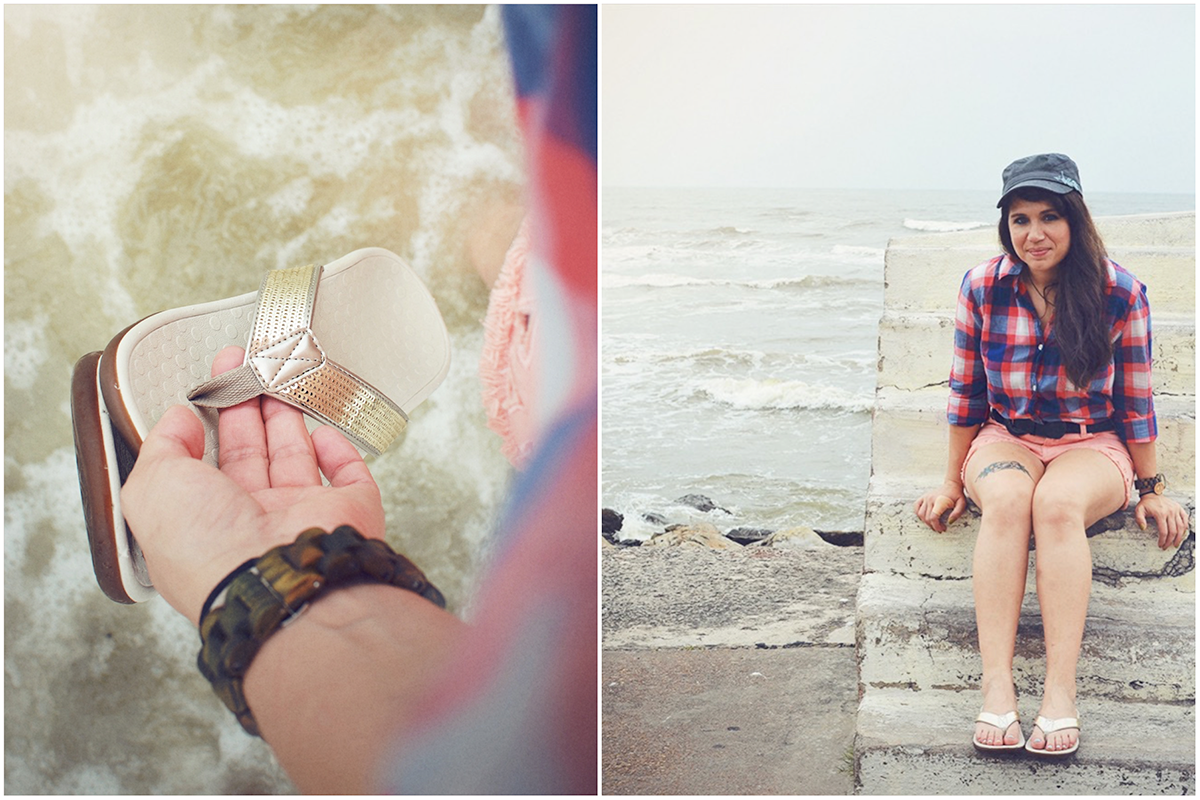 All the Above "Inspired by the Wind" hat // Vionic Tide flip flops // Volcom shorts // Forever 21 top [borrowed from Sandy!]
// vintage belt // Jord wood watch [more on that soon!]
I am so grateful for the last 5 years of roller derby. I learned so much about the sport, about myself, and I've made so many amazing friends! Roller derby makes be feel strong, confident, and athletic – an adjective I never thought would describe me. Once I retire, I will continue to work on my strength, and bettering myself, whether through Crossfit, running longer distances, and maybe digging a little deeper into Pure Barre classes. Who knows. I'll definitely have the time though.
Talk about winds of change in 2015, eh?
xoxo