Wow! I haven't shared a "Currentlies" since
January
!
Working on: I really didn't expect for it to take about 2 months to adjust to my new work schedule! I finally started keeping somewhat of a workout routine, and the running has been consistent! Yay! As far as blog work, I am just about done with my media kit. Pretty exciting stuff!
Anticipating: I am such a little planner…but for some reason I keep putting off any further 2 year anniversary planning [Memorial Day wkend]. I need to get on it because if we want to roadtrip to Tennessee, our ducks need to be in a very neat little row. Got any suggestions?? I've never been! 🙂
Listening to: I set up an old radio in my office so I can catch NPR in the mornings, although streaming works, too. 🙂 Last week, thanks to binge-watching some Dancing with the Stars with my mom, I was listening to Dangerous by David Guerra [+ Sam Martin] and Bailando by Enrique and a couple Cuban dudes [who actually came out with the song first]. Both of these songs on repeat. And randomly had a little dance party. Daniel walked in on me and teased me all week.
Eating: Ugh. I was doing so well! I mean I haven't been eating garbage, but I need to hit the grocery store again and stock up on some good snacks, etc. Also get back to cooking. I spend my breaks and lunch taking care of chores and the animal care…and haven't had time to cook anymore. Girl rant: I work out so much that it kills me how my metabolism has so drastically slowed down. I don't want to give up my sweets. 🙁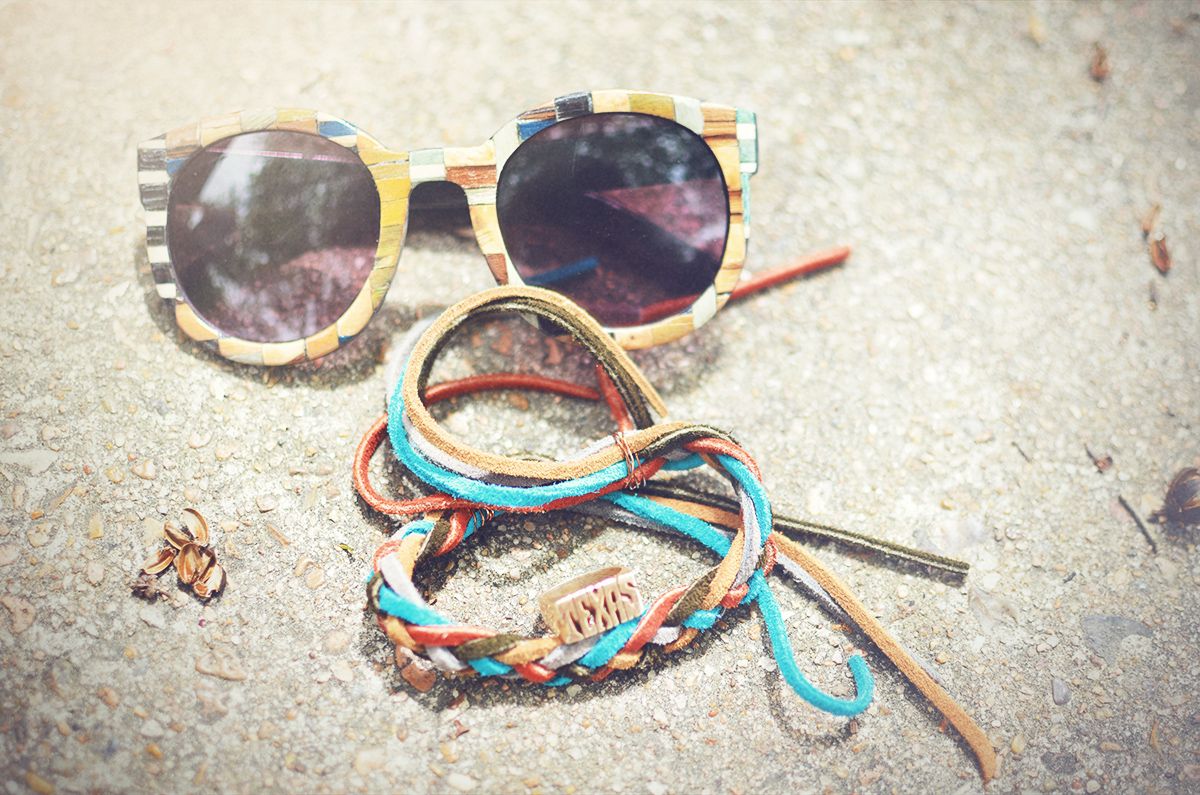 Tumbleweeds HC sunnies // Bueno Shop ring // Minnetonka leather cords [I made the bracelet]
Thankful for: My new job and it's flexibility! I volunteered to stagger my schedule with the other teachers, which means I finish for the summer on June 26th. BUT I don't start back until mid-September. So cool! I'm going to Europe with my parents! Woohoo! And more short-term, I might be working from Austin for a few days later this month. 🙂
Reading: I started Decent and it's really good so far! It's about a girl who is kidnapped. At first I was speed reading to try and find out what the heck happened [you'll see what I mean], but now I've been able to slow down a bit, though it's still frustrating. I feel like I'd prefer reading the paperback version vs Kindle because I could flip back and forth.
Watching: I like playing Gilmore Girls [re-re-re-rewatch??] in the background at work! And in the evenings I've been watching Alias. Can you believe I never watched it before?? I guess I was too obsessed with Felicity or Buffy or something. 😛
H&M top [thanks, Ely!] // Langford Market shorts // Shoemint oxfords // Tumbleweeds sunnies
In case you missed it, Tumbleweeds Handcraft has some special sunglasses for sale. Read about them here. [[bunny ears here]]
xoxo