When Daniel and I worked at the same school, I was his supervisor. People that didn't know us that well would ask if it was weird, but it never was. There were very few, if any, awkward moments. Daniel is an amazing teacher that many others looked towards for guidance. He pushes his students and gets really creative and modern with his lessons. Whenever I had visitors, I felt very proud showing off Daniel's class. Being a great teacher definitely made working together easy.
A couple months ago he was in the running for teacher of the year. I was on the edge of my seat a
ll day
, especially since I was at home, and not at school, where I could
threaten
encourage my friends to vote! It was a very close race with our friend, Lauren, who is also one of the best teachers I know. Daniel called me at the end of his work day and sounded pretty down in the dumps until he exclaimed that he had won. NERD. The majority of the school agreed that Daniel is hard working, awesome, and always goes above and beyond. They voted him Teacher of the Year!
Tonight is the ceremony. I will be back in my old district for one night, cheering him on from the audience. I'm a bit nervous, but hopefully Daniel's cute little face on stage will keep me distracted. I can't wait to see my old friends and co-workers. Nobody better ask me about a dang baby, either! haha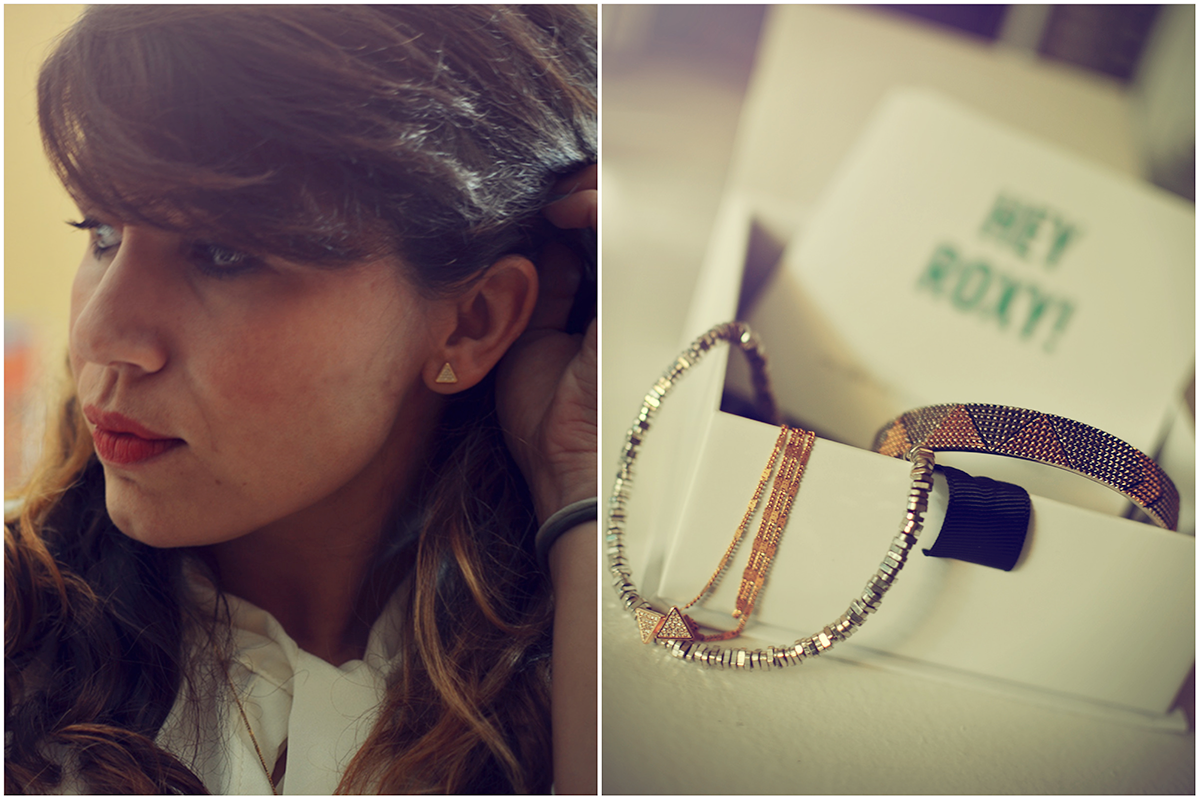 This has been my favorite Rocksbox thus far. The Vanessa Mooney Brittney Necklace is a wonderful length – and gorgeous! And the Sophie Harper Pavé Triangle Studs are dainty and simple. I'm torn between this necklace, and the possibility of getting my fingers back on
this ring
from the first box I received. If you are interested in giving
Rocksbox.com
a try, use
roxyrodriguezxoxo
for a month subscription free. That's as many shipments and returns you can make in one month, not just one box. Borrow, buy, or swap.
Hooray Daniel! I am so proud, and can't wait to see that silly and embarrassed smile of his tonight as he takes the stage. Our 2 year wedding anniversary is next month [10 years total!!] – off to Tennessee we go! Do you have any recommendations?? So far we'll be in East Nashville for a couple days, staying in a tiny house! 🙂 But what to do the first two days??
xoxo