It's beginning to feel a lot like….summer! Maybe it's the ridiculous weather, but I am ready. I'll most likely visit my family in Miami because love and stuff. 😛 I'm also really excited to hit up Europe with my parents. Because of my new work schedule I can tag along with them. Hooray!
Unfortunately Daniel will be working at that point, but distance
does
make the heart grow fonder, right? He'll get plenty of fun souvenirs. 🙂
The first leg of the journey lands us in
Paris
for a couple days. Since I'm arriving a few hours before my parents, I booked a bicycle tour. Did I ever tell you about that time I accidentally tipped a tour guide $100 instead of $10?? Great folding job on that bill. NEVER AGAIN.
Anyway, I am so excited! Then comes Prague, where I've never been, and Madrid. Pretty stoked!!
Dinner at my friends' house the other night got me craving that warm weather. It felt like a summer night. We had dinner outside, a few drinks, and then decided to go on a skating/biking journey to the park! There was laughter, music, and swinging – my favorite! The evening ended with an accidental workout, indeed. But now I'm also anxious about [dun dun dUUNNNN] bathing suit season. Ugh. Barf.
Daniel and I did our 10K this weekend and it went really well. I think I'll try and shoot for longer distances on my own runs! Maybe if we run together it'll be better. My biggest issue is I get so bored….Do you listen to a podcast or something?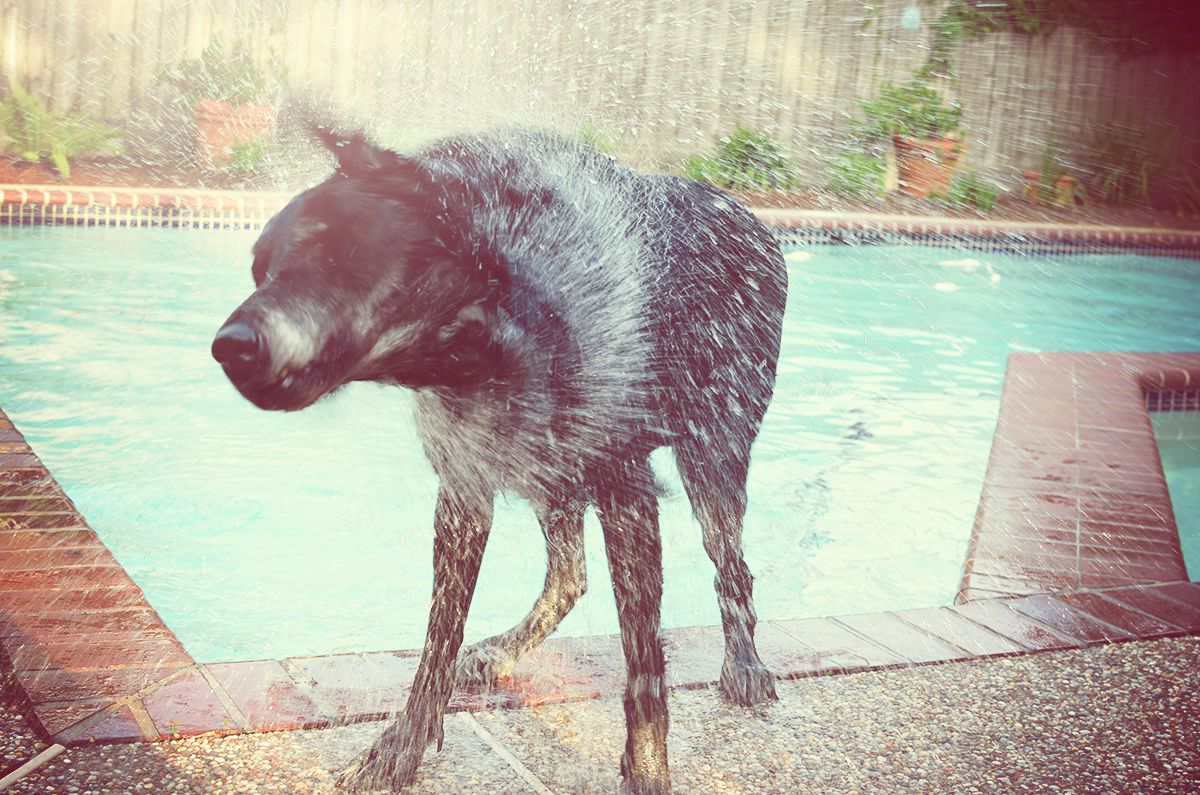 Sampson enjoyed our friend's pool. He was the only one. The water was still too chilly for humans!
Do you have any advice in regards to a) Paris, Prague, Madrid or b) enjoying running, or c) bathing suits?! Please share! haha 🙂
xoxo