This shop has been compensated by Collective Bias, Inc. and it's advertiser. All opinions are mine alone. #DoMoreWithProtein #CollectiveBias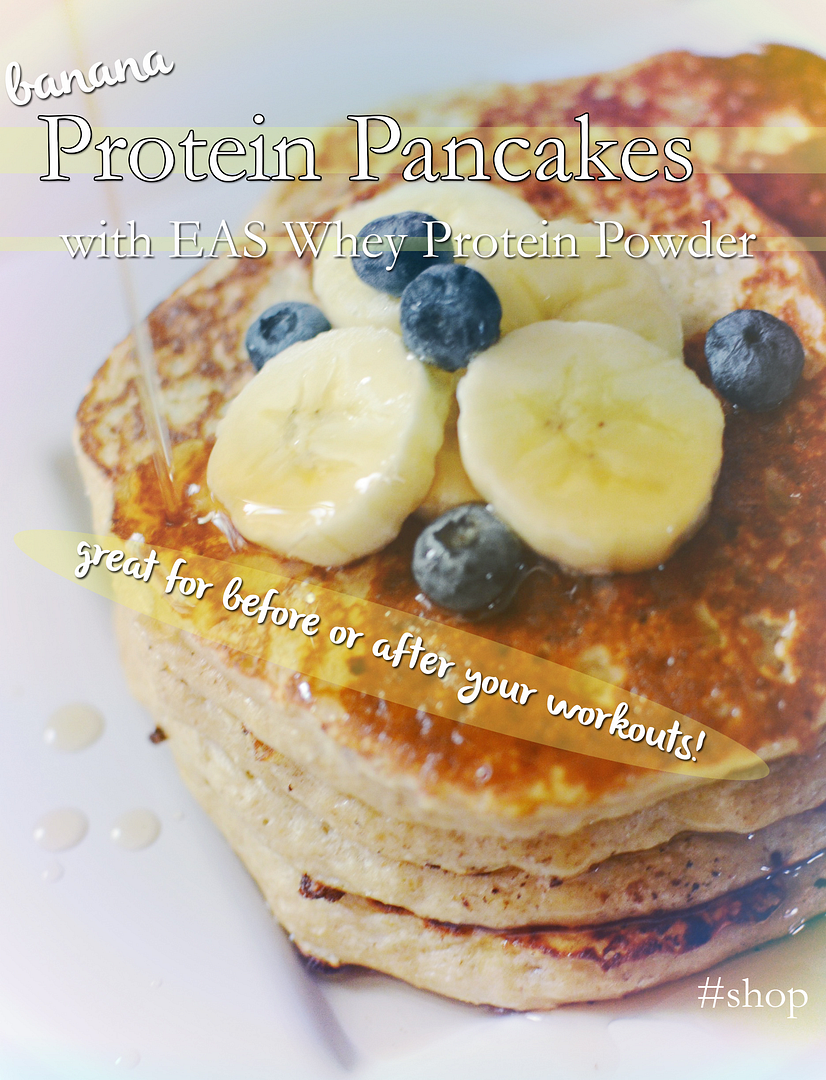 Most derby girls have jobs, or maybe classes, which means they are pretty busy. In order to fit roller derby into as many schedules as possible, practices are squeezed in at the very end of the day, which causes the timing of your last meal to be a bit awkward. There's a fine line between eating too early [hunger pangs] and too late [nausea]. I tend to have a quick dinner beforehand because I'm afraid I won't have enough energy for the drills or scrimmage. But a "quick dinner" only means I'm still hungry after practice, so I eat again, and then I feel guilty. It's a vicious cycle.
With Crossfit it's easier [the scheduling, not the workout itself  – ha!]. The sessions are earlier, shorter, and close to home. I can mix my protein shake right after and then head home for dinner. But it's always after roller derby practice, once I'm finally home [close to 10pm], that the hunger kicks in. I tried bringing my protein shake supplies a few times but it just didn't cut it. And then of course as soon as I walk through the front door I overindulge and feel awful.
I finally decided to look up a recipe for an edible that
includes whey protein! I'm a huge fan of breakfast for dinner, and these
pancakes certainly did the trick. Paired with fruit and sugar-free maple syrup, they left me feeling satisfied and guilt-free. If I want to eat them immediately after practice [during the 45 minute drive home], instead of syrup I can use almond butter and bag 'em up. The best part is that I can include these protein pancakes
as brunch on game days, when it really counts. 🙂
For this recipe I used
EAS Whey Protein
in Vanilla because it's the brand I use in my shakes [gotta meet those protein needs!]. If I want my shake on the go, I use the new single serving packets I picked up at Target, but at home or for baking I have the tub of EAS that I can just scoop straight out of.  I prefer vanilla, especially for this recipe, because it blends well with other flavors, adds a bit of sweetness, and contains fiber, protein, and immune supporting vitamins.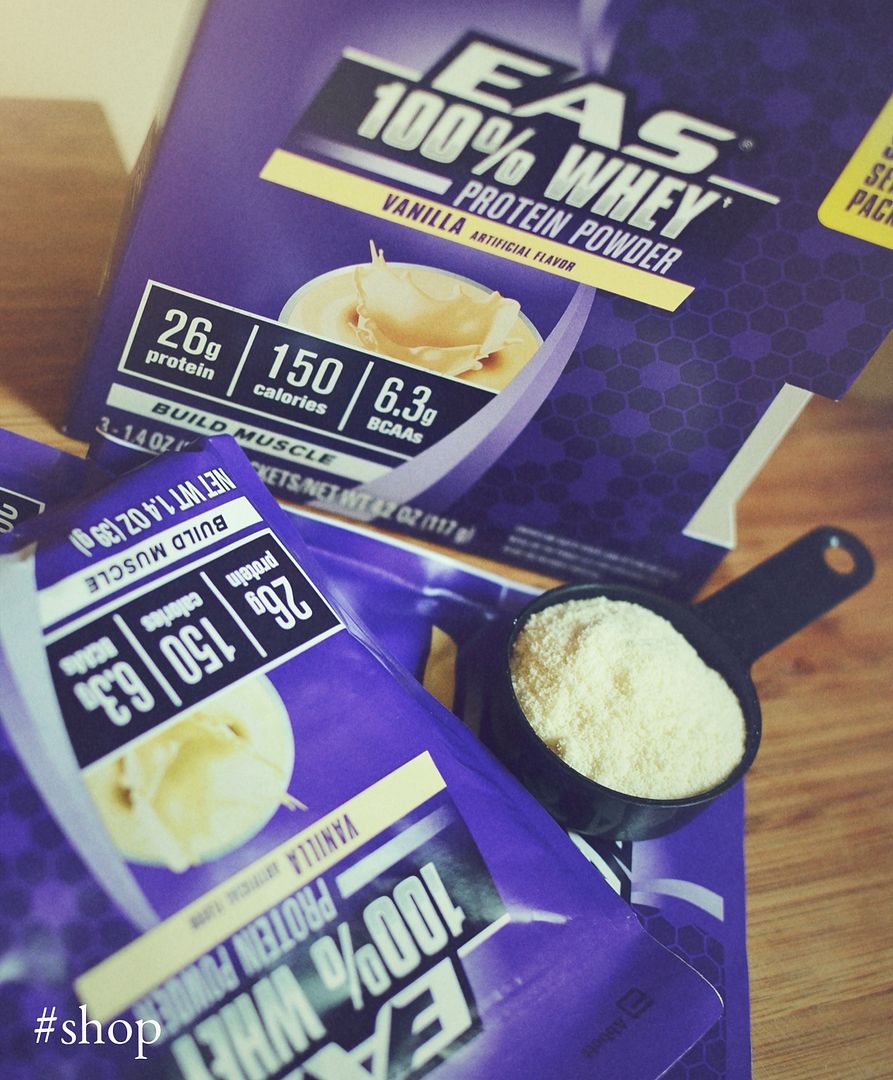 If you're interested in trying this recipe, you can find an ad [online and in-store] for 10% all EAS products on 4/26.
4/19 – 5/23 there's also a 5% cartwheel offer on any EAS item.
Ingredients: 1.5 cups of old fashioned oats [blended]  //  4 tbsp EAS Vanilla Whey Protein Powder  //
1 ripe banana [ 3/4 mashed & 1/4 sliced]  //  0.5 cup fat-free cottage cheese  //  0.5 cup milk  //
2 egg whites  //  0.5 tsp vanilla extract  //  0.5 tsp baking powder  //  1/4 tsp baking soda  //
2 tbsp PB powder  //  dash of cinnamon  //  1/4 cup sugar-free syrup or almond butter  //
extra fruit garnish of choice  //  non-stick cooking spray
Directions: Blend all ingredients. If the batter is too thick add more milk.  //
Heat a pan or griddle to medium heat.  //  Use the cooking spray of your choice between pancakes.  //
Pour 1/4 cup of batter on pan/griddle at a time.  //  Flip once it starts bubbling.  //  Continue until batter is gone.  //
Garnish with fruit, add syrup, or spread a bit of almond butter and bag it.
How do you enjoy your protein? Got any good recipes to share
– cookies maybe? 🙂