A few of my sweet friends surprised me at the game, as well as some workout buddies! I didn't see them afterwards, but had to leave pretty quickly anyway. I played horribly thanks to a long day of learning and driving, but I was there for my team and life lesson #2342 can be checked off my list.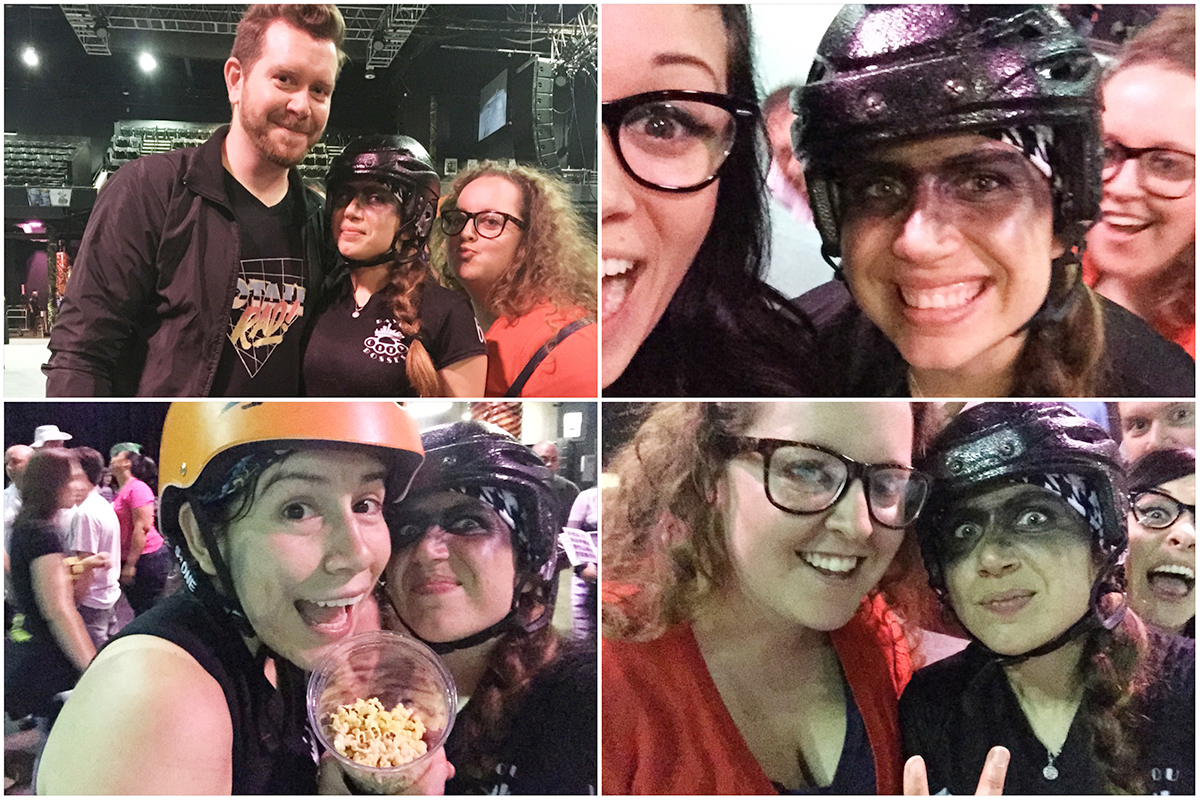 Photographed/photobombed: Daniel, Lauren, Maria, Bobbiejean
The drive back was fine! Until I hit a dead armadillo. The roads were so dark I didn't see it until I was just over a hill. OH I felt awful! And then about a mile up the road I almost hit a possum that was chillin in the next lane over. Driving in the dark, in the county…meh. The deer we saw hanging out on the side of the road near our campsite were adorable, though! I couldn't help but think of Gilmore Girls and drove extra slow….
We stopped at Buc-ees because Maria has never been in one. Have you ever been to a Buc-ees? That place is addicting!! There was so much new stuff that even I hadn't seen before. All of the beaver merch!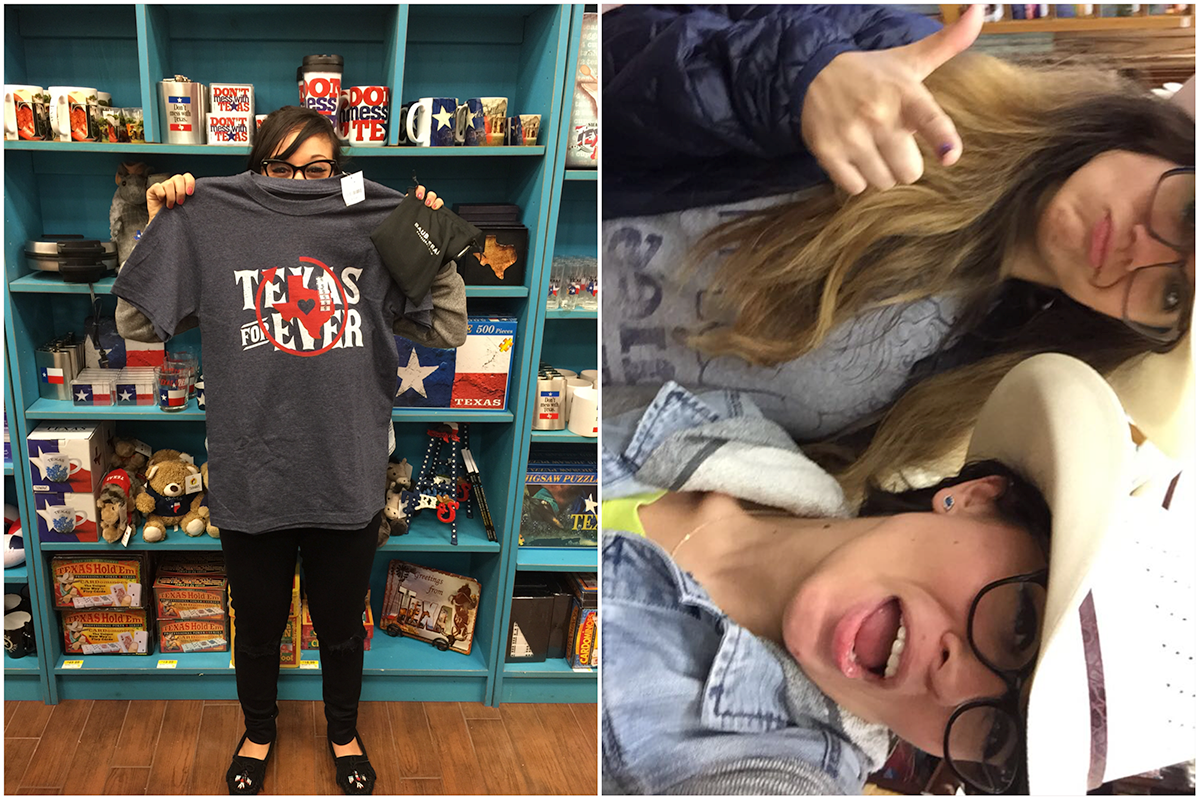 Cowboy hats because TEXAS.
Sunday was so much fun! We got to sleep in [YES!], had a great closing at the conference…and then hung out with Renee! I'm sad because we didn't take any group photos! Maria said I seemed tired, so I'll blame the lack of photos on lack of sleep. All 3 of us had lunch at Chuy's and then head over to Momoko's for the traditional bubble tea…except they didn't have my favorite! All the more reason to see Renee again, though. 🙂 Maria stayed with Renee that night and I met up and stayed with my old pals, Weezy and Stephen.
Weezy [Louise], Stephen, and I went to see Insurgent at Alamo Drafthouse! It was so relaxing being around them. I love those kind of friends that you can just fall back in sync with after being away for so long.
The movie was great! After Alamo drinks we went to St. Phillip's for a few bites and more drinks. It was a wonderful evening of relaxing, talking, and catching up.
I worked from their home the next day, and so did both of them! Everyone was working, but we were all still together. Sweet Karla came over at lunch to give my hair a trim – the ends were just AWFUL.
After everyone was done with their work day we took a walk and went to dinner.
I need to figure out when I can visit again. You forget how much you miss your friends until you see them again. 🙂
xoxo