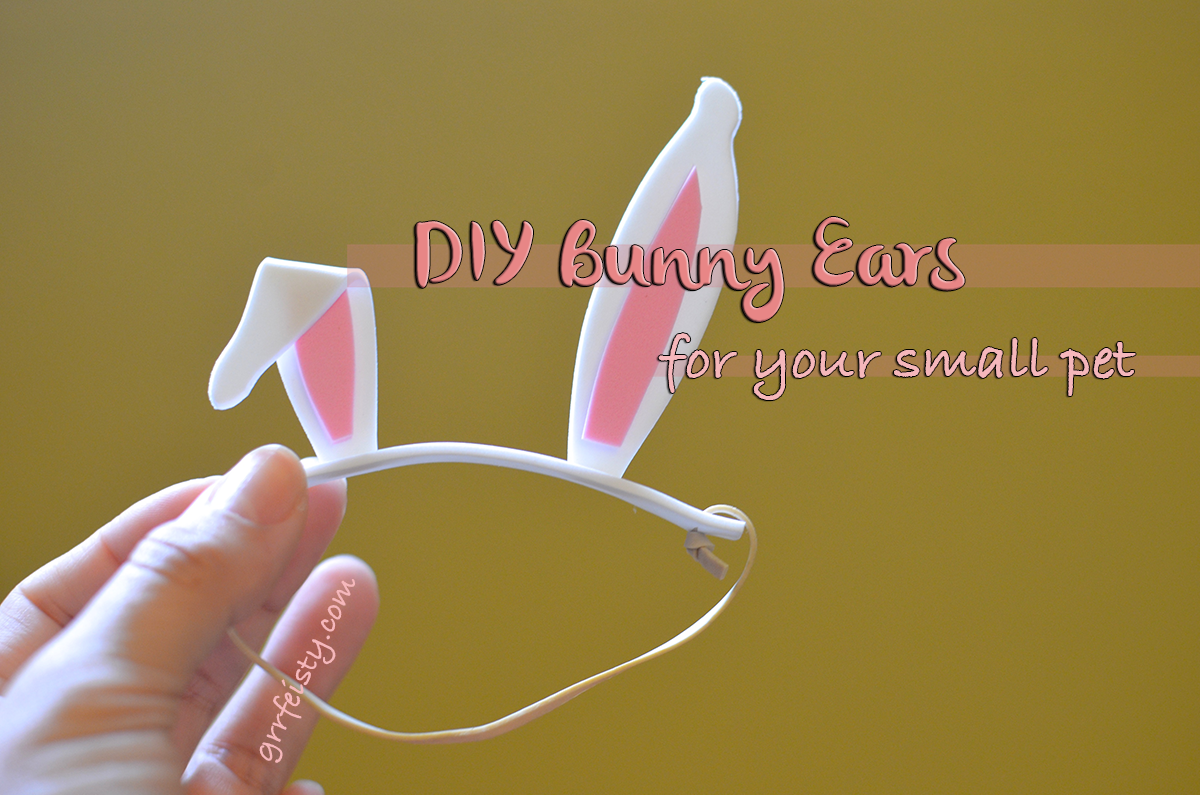 Sometimes I just wake up thinking about how cute my fur babies are and how I can display them to the world! I'm weird. When I realized I hadn't photographed them in their traditional Easter garb, I thought about Rory…and how pissed off adorable she'd look with a pair of bunny ears of her own. 🙂
I'm known for buying all of the costumes a cat costume here and there, and decided that the headband pieces are pretty simple to make, actually! Through the use of some leftover foam I hoarded hung onto since my college RA days [I made some pretty sweet door-tags!] and a few supplies I had around the house, Rory's new ears were ready in all of 15 minutes!
For the video tutorial click here.
Materials&Process
1. I free-hand cut the bunny ears from the white foam. The 3 inch headband fit Rory's head perfectly, but change the length as you see fit. I think gigantic ears would be adorable, too! Maybe a second set is in order…
2. Pink foam is perfect for the inner-ear details. You only need half for the ear you plan to fold. I free-handed that as well, but feel free to draw and cut.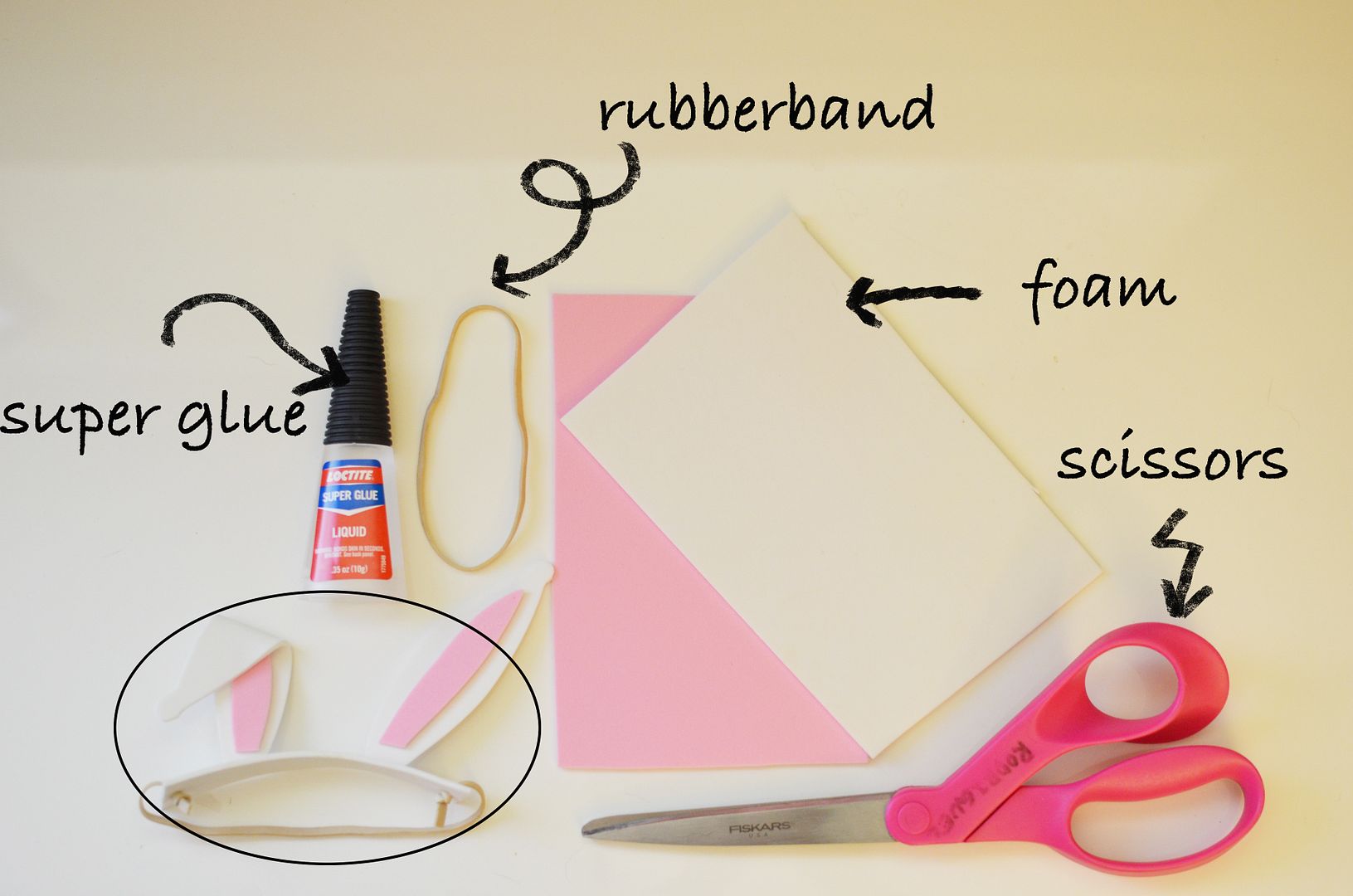 foam [afilliate link]  //  rubberband  //  super glue  // scissors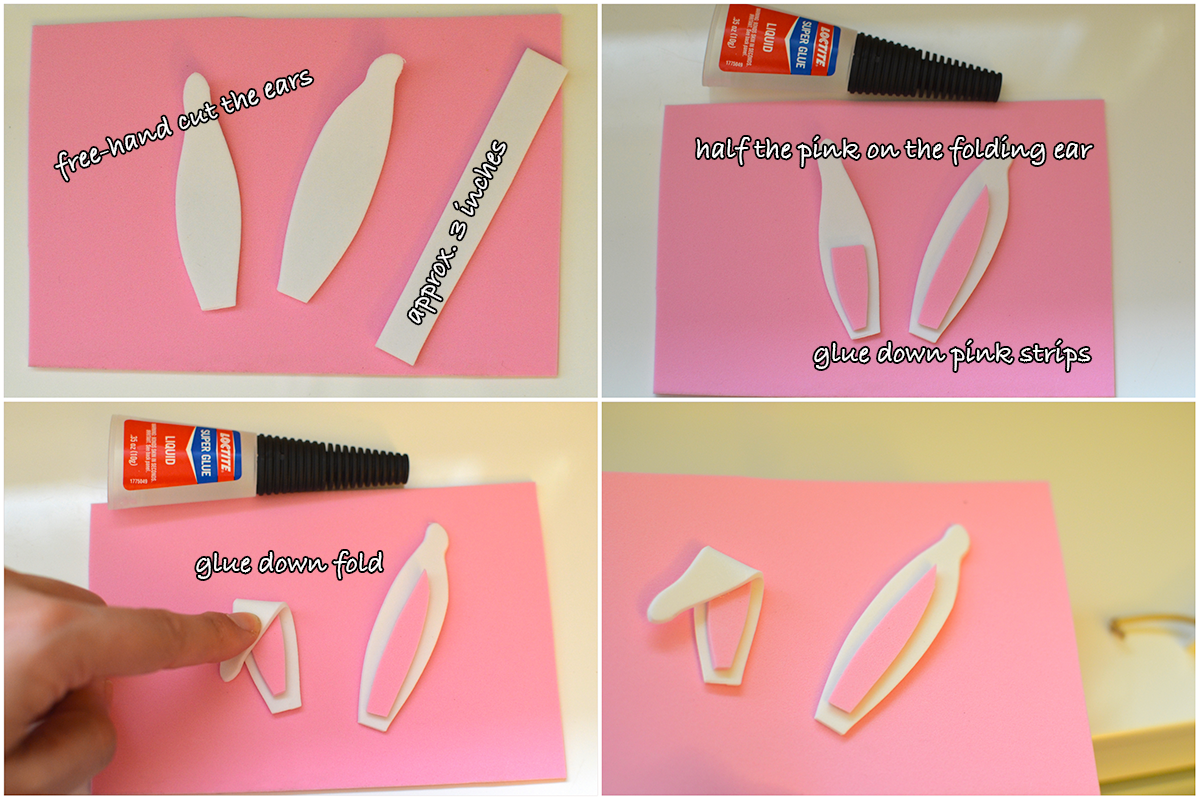 3. Glue down the pink foam and the folded ear. The super glue is great and you don't need much at all!
4. While the ears set for a couple minutes, cut a very small slit about 0.25 inches from the end of each side of the headband. You're going to want a vertical fold so the slit faces the right way.
5. Cut the rubberband and slide force an end into each slit. Tie a knot on each end. The knots are the bottom of the headband, as seen below.
6. I put the headband on Rory to kind of judge where the ears should go. Because the band will be curving with her head, I didn't want to accidentally set the ears too far apart [or too close together!].
7. After pressing the spots in with my nail [you can make tick marks], I then superglued them down. It's a rather quick process, too!
Ta-da! This kitty is all ready for her treat-frenzy AKA photo shoot!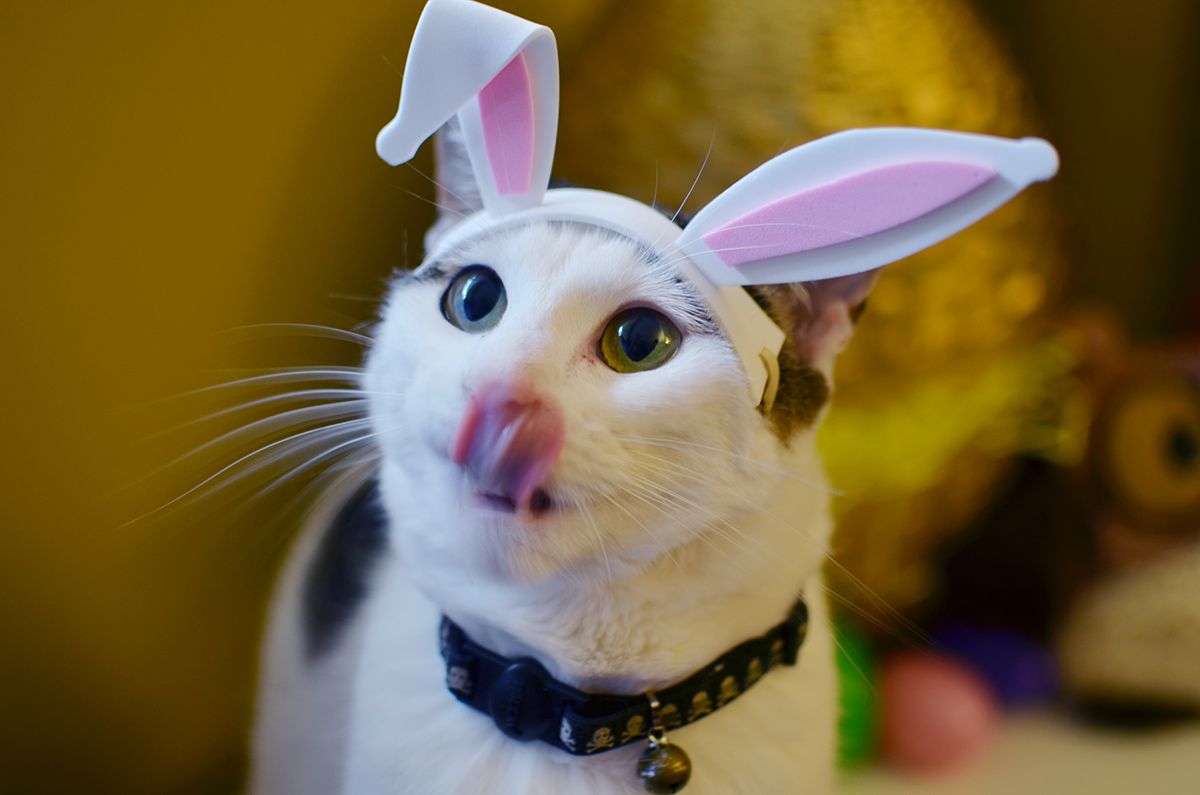 I feel like I should have been making pet costumes for ages! This was too easy. Have a little fun this Easter weekend, and remember to reward your sweet pets. 🙂
xoxo