Thank you for reading my
previous post
. I appreciate all of your comments here, on Facebook, Twitter, and Instagram. Yesterday was amazing! I woke up feeling anxious about what I had publicized, but soon felt incredibly loved and supported. I'm going to reply to each blog comment on the post itself, though there were a couple that went unpublished because of the personal information they divulged.
My intent was not to besmirch the reputation of the school district, which is why I purposely left out any identifying proper nouns. I can only hope that I am not blamed for where the information turns up, or how it is edited.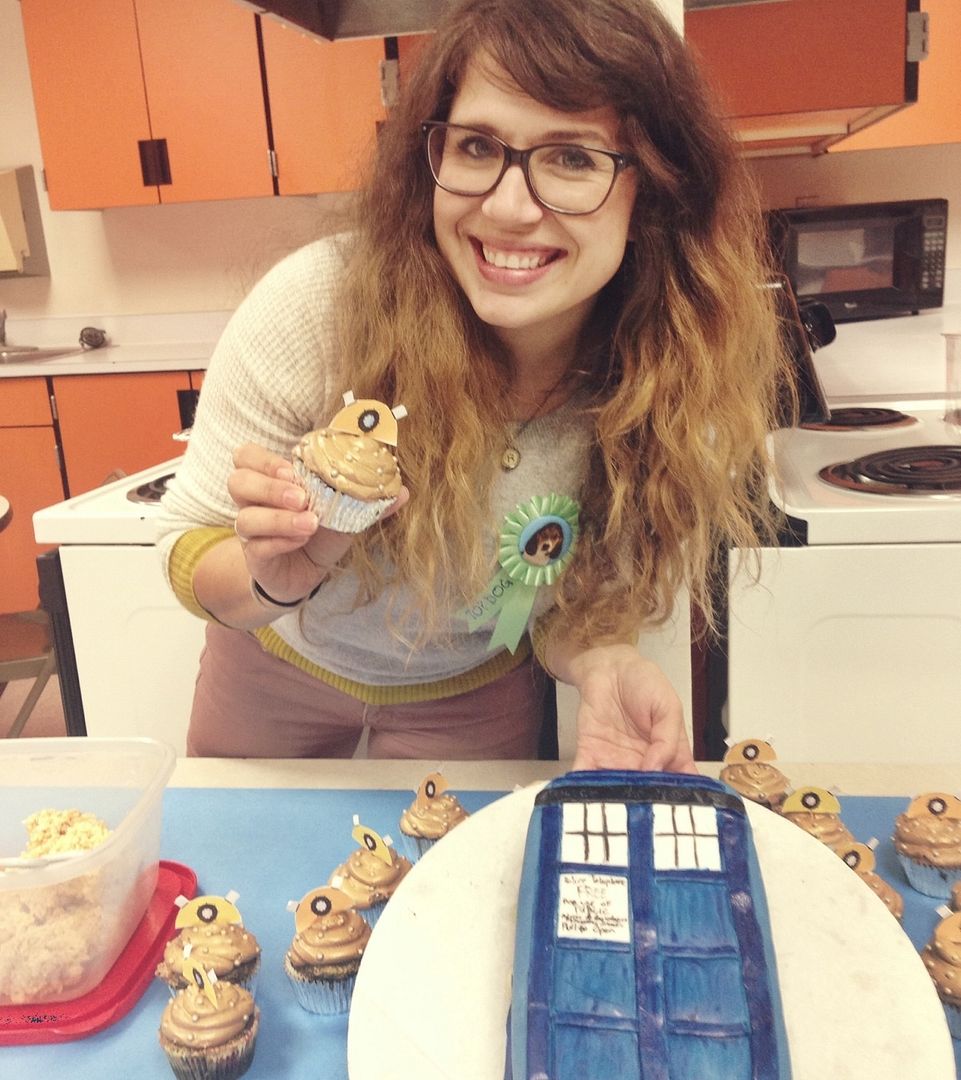 my former co-workers threw me the perfect goodbye party. 🙂
While those closest to me were aware of the situation [and there was a bit of "vague-booking"], for the most part, I tried to stay upbeat. I'm sorry if the post caused anyone pain. The sole intent of "WHY I QUIT" was to inform the public that bullying still exists and to share my first-hand experience, especially because you don't hear much about it on the news. There's always something about students bullying students or teachers sleeping with students hogging the headlines. I want bullying victims to know there is hope! You don't deserve the harassment, and you don't deserve the pain.
I didn't issue any thank yous, and would like to do so now. My husband was my rock. He gave me all of the hugs I needed, both mascara-smeared shoulders to cry on, and constant support. My close friends and family [they know who they are] that were always checking on me or scooping me up for a much needed beverage and chat. I couldn't have made the necessary changes without them.
Thank you. 🙂
xoxo
p.s. Please feel free to contact me if you want someone to talk to.
p.p.s. How awesome this comment:
#winning pic.twitter.com/pDaidXyyB8
— roxy (@grrrfeisty) March 18, 2015