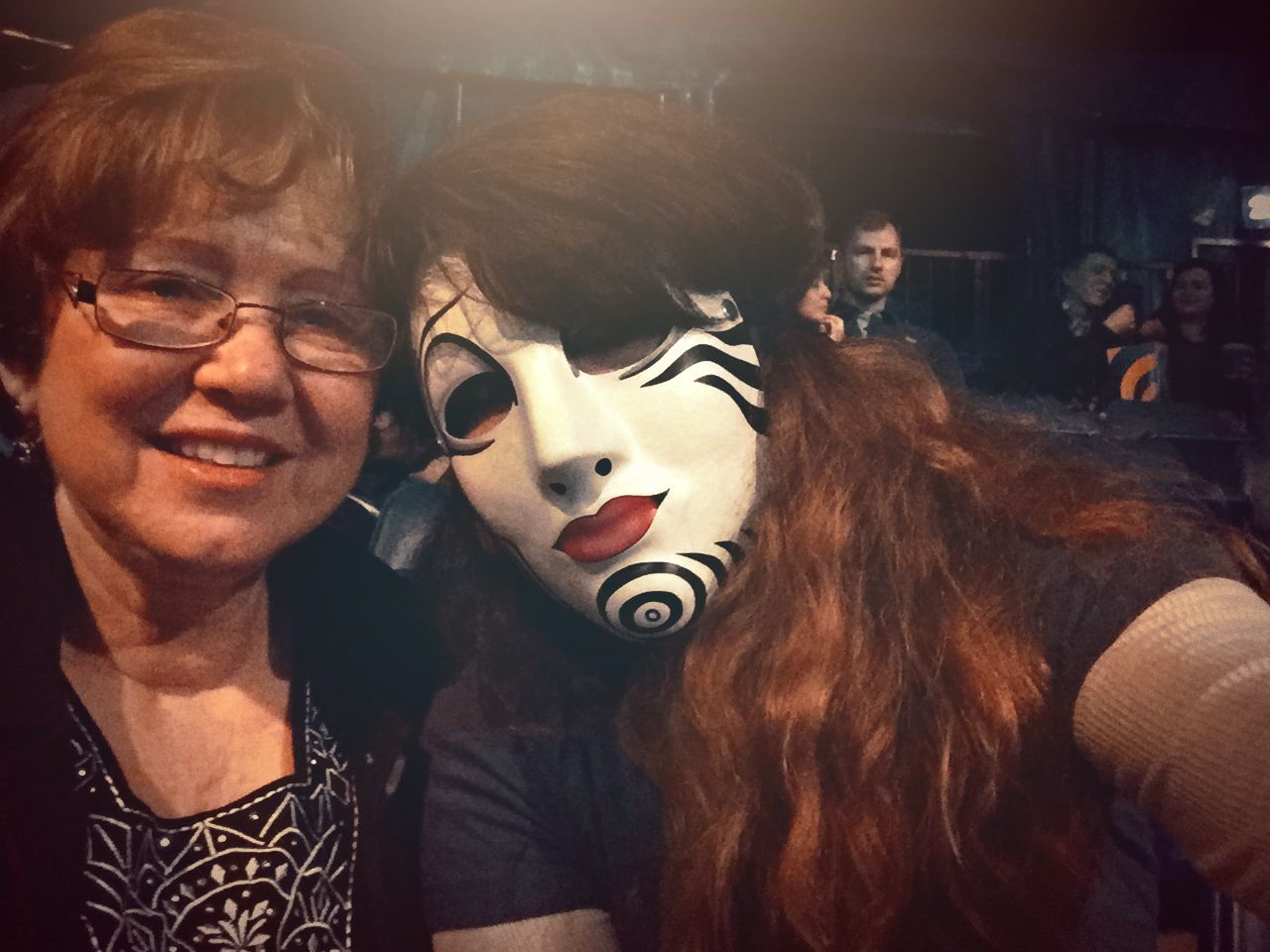 My mom and I bought tickets to Cirque Du Soleil's Amaluna. Going on a weeknight was the best idea ever! We had pretty good seats, until a super huge guy sat in front of me. Like I said, best idea ever, because we were able to move into even better seats where short people problems don't exist!
At least this guy's kid is in front of my mom. ?#ShortGirlProblems #amaluna pic.twitter.com/0YJgYf8tGl
— roxy (@grrrfeisty) March 4, 2015
The show was pretty amazing. My sister and I had seen "O" while in Vegas a couple years ago, and this was a mini version – a really cool one! There were trapeze artists, parallel bars, contortionists, etc. I started wondering what the performers' lives are like in this line of work. I've read Water for Elephants and Night Circus, which give somewhat of a glimpse, whether accurate or not. 🙂 Do you know of any good blogs, podcasts, or books about circus life?
TEEHEE
Speaking of podcasts, a friend of mine turned me onto Serial and I listened to it all week. Pretty sure streaming video has turned us all into binge watchers. 🙂 I've never really been into podcasts until this year! I can do a lot with a show playing in my ears.
Something else I binge-watched? Season 2 of Orphan Black. Definitely not as good as the first season…but hopefully the third is back to being awesome. 🙂 I'm just finished Community, too. Recommendations? I've been trying to finish "Yes, Please" but it's not as smooth a read as I expected. Fingers crossed. 🙂
xoxo