I've only been at my new job for about a month now and have already become quite set in my routines. Though I tried to tell myself I would "dress for work" every day, that has not been the case
at all.
Ha! I've been dressing pretty scrubby for the most part! I walk the dogs, work out at lunch, and have roller derby or crossfit…I live in sweats or workout clothes. I try to do my hair so that I'm ready in the evenings for any impromptu plans. But really? This is my life now. The best part is that I don't wear makeup all the time. Unless I'm PMSing, my face has been pretty clear! I haven't
gained
any weight, but I also haven't
lost
any weight either. Hmm. A couple people commented that I looked slimmer, so maybe some of it has converted back into muscle now that roller derby is back in session. I hope to shave a few pounds off once I return to my regularly scheduled Crossfit. My later hours are making it more of struggle, so I am attempting to switch over to morning classes. I have tried twice now to wake up at 5:30am to attend the 6am class. Ya, that doesn't work out so well for me. But I'm going to try again!
I pretty much made up my daily schedule from the get-go and have stuck to it. I'm especially proud of myself for running about 3 times a week, on average. If it's raining or my body is extremely achey from other sources of exercise, I skip a day or two. But the dogs are happy, and they know they'll get their exercise every day I am home.
Last week I house/dog-sat for a friend, so I worked from a different home. I thought I'd get to sleep in a bit longer since I didn't have to walk my own dogs or fix Daniel [and me] breakfast. But alas, little old man dog had different plans and woke me up earlier than usual so he could use the bathroom. I would give him his breakfast and meds and hopped back into bed in an [usually failed] attempt to sneak in a few more Zs. 🙂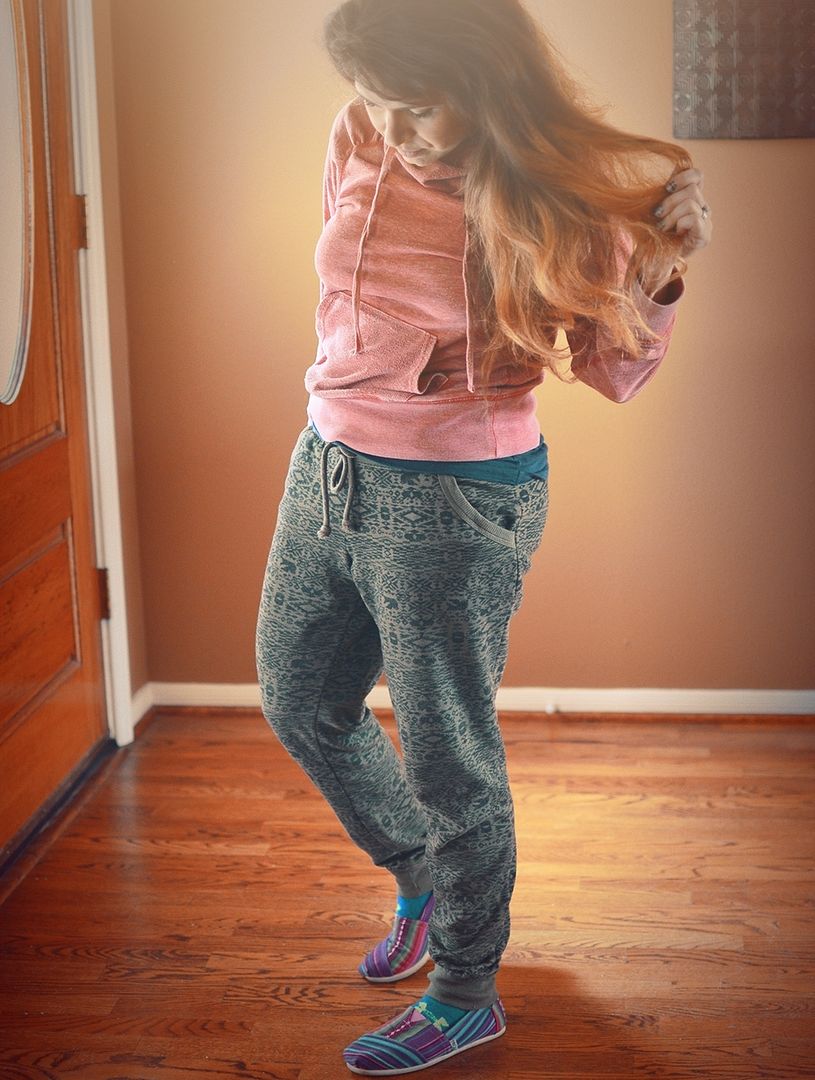 Jasmine and Ginger sweatshirt [gift from mom] // Mossimo joggers [gift from Sandy] // Toms [kind of a gift from Ely]
It's like they were buying me a work uniform. :-O
I am partaking in 2 different 5Ks in March. One is for the Houston Area Women's Shelter. A few members of my roller derby team are running it! This is our third year fundraising for HAWC, and if you'd like to donate to our team, click here.
A few Crossfit friends and I are doing the Wipe Out run towards the end of March, too. That's going to be so much fun! I can't wait to take my GoPro and capture all of that crazy. ha!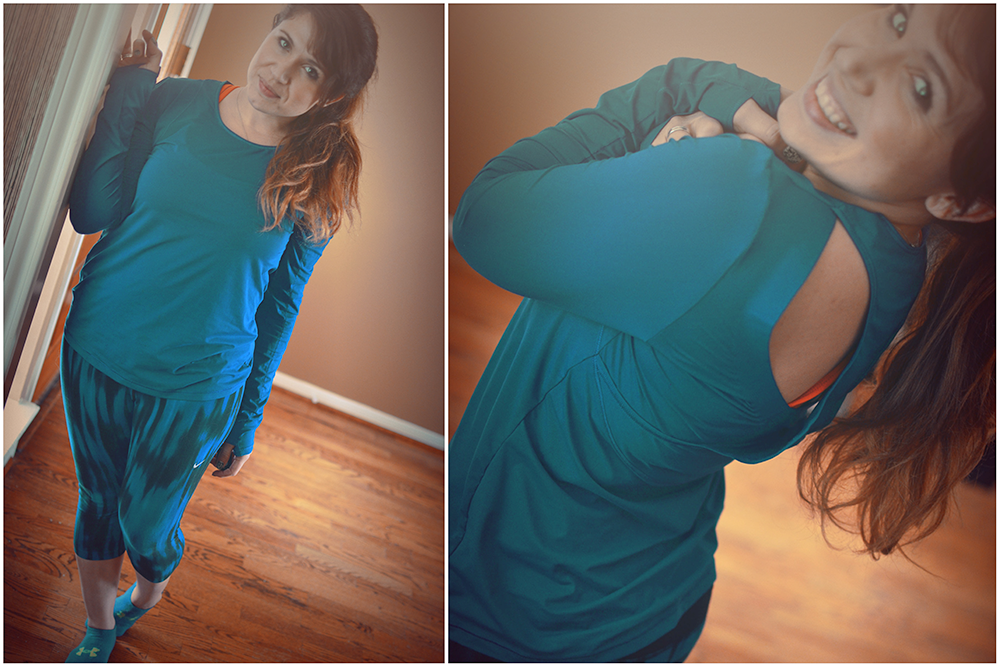 Athleta top [gift from Paula] // Nike capris [gift from Sandy] // Under Armour socks [gift from Paula I think]
Yay for Christmas and birthday being a month apart!
I am most excited about our annual trip to Colorado! More skiing! My cousins are meeting up with us, too! It's going to be such a fun few days. And, thanks to Daniel's mom and dad, I have some comfy new ski pants. I had been wearing his mom's ski pants from the 80s for a few years now. 🙂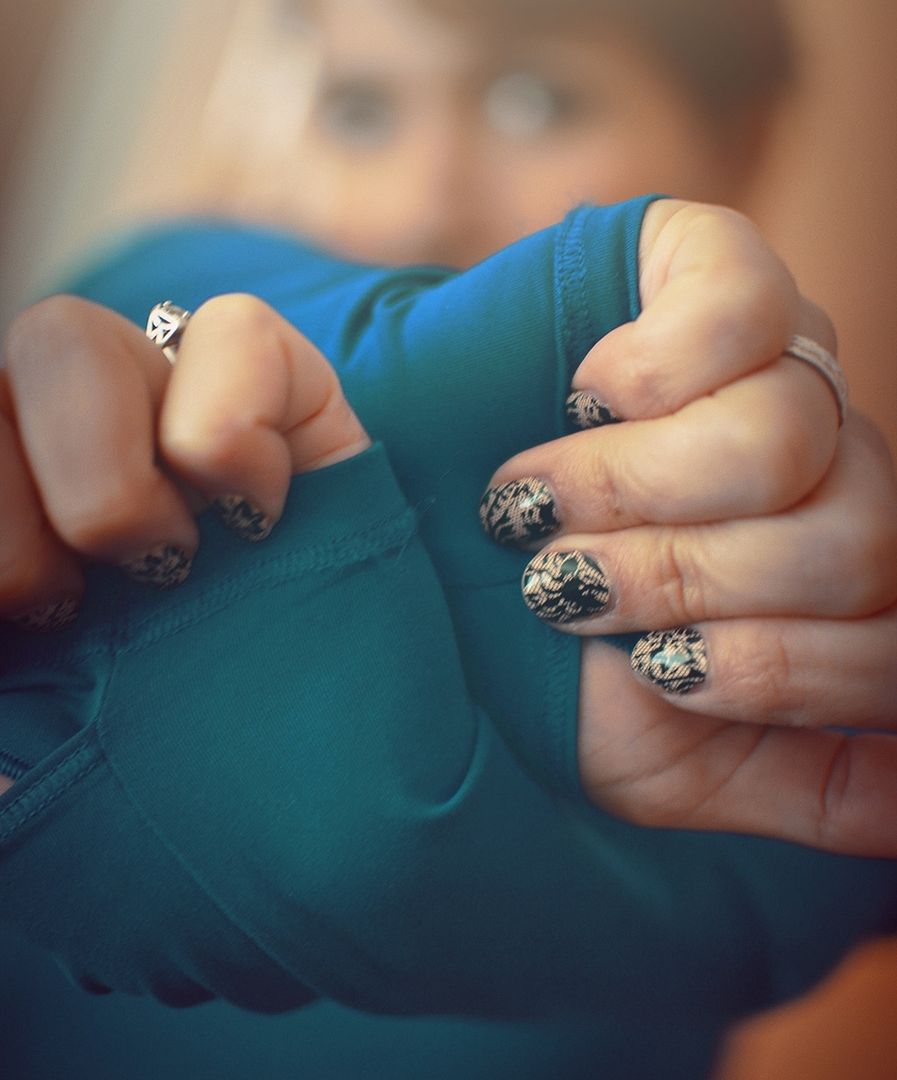 Sally Hansen nail stickers
Because I am at home way more now, I can't help but feel like my breaks should be spent doing chores. It's my biggest struggle. PRO: The house has been a lot tidier! CON: I nag Daniel when he leaves anything laying around! I'm working on a happy medium.
In other news, I start painting again! My house, not works of art. 🙂 I got tired of the asparagus green and purplish gray from when we first moved in, and am going over them with a light gray ["manhattan mist"]. So far the hallway is looking way better! I'll share photos once I'm done! I also cleared out an old filing cabinet and am painting it white. I'm working on a really cool desk set-up…photos of that coming soon, too! 🙂
xoxo