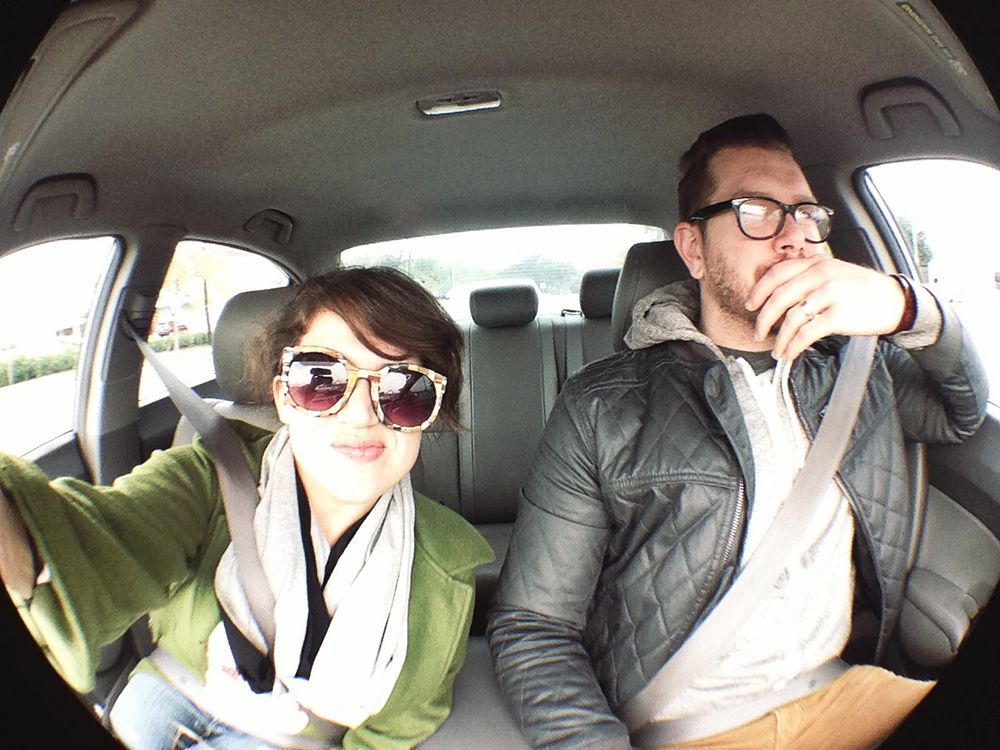 Over the turkey break last week Daniel and I ran plenty of errands…and I ran. This was the second year I did the Turkey Trot and it was just as cold as last year! My friend Caitlin talked me into doing the 10K vs the 5K. "Go big or go home!" were her exact words, actually. 🙂 I'm glad she convinced me! I ended the last roller derby season with a weak ankle, but through walks and workouts these past few months I was able to run the entire race – no stopping. Woohoo!
I've actually been attending Caitlin's Pure Barre classes lately. I've been to two so far, and dang are they painful! But I've watched her tone up this last year, and it's definitely motivating!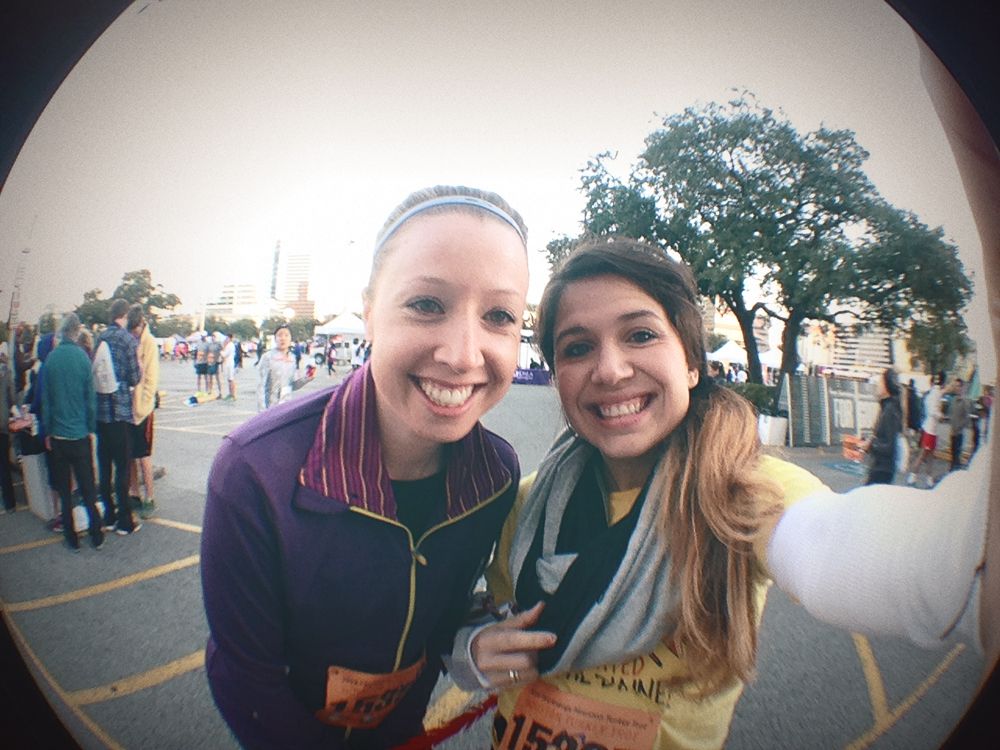 Not a morning person, remember? 🙂
I got my hands on this Gaiam infinity scarf just before the race, and it was the best. I was able to keep my ōlloclip, license, and debit card safely hidden away in the zipper pocket, as well as warm in general, as I ran [errands and literally!]. Now I can keep my house key tucked away when I walk the dogs, too!
What are your work out must-haves?? I'm working on a cuter wardrobe… 🙂
xoxo