Today is my last day at the middle school I've worked at for 8.5 years. [more on that here]
I've made so many friends and will miss them so much! But this is definitely the right step for me. A few of my work friends threw me a surprise party, and it was perfect! Dog decorations, TARDIS cake, Dalek cupcakes, a foxy gift, and so much more! [Including even more delicious desserts!]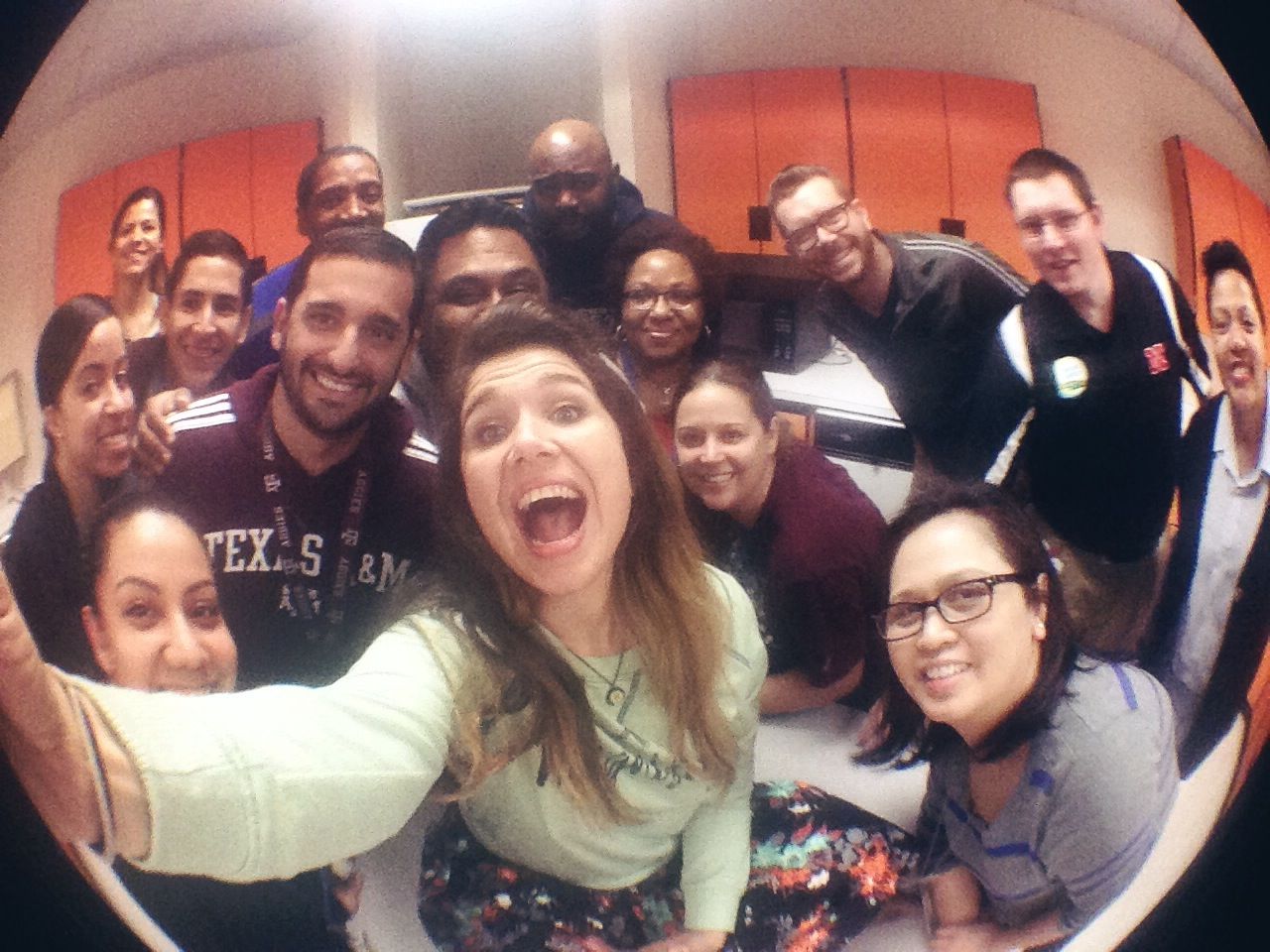 I didn't get a group shot at the party, but this is the math department. I've worked with them for years and years!
I've been so lucky to have such great co-workers at my first "real job" ever, and forever grateful for their friendships. Who knows where my new path will take me!
I leave you with this gif a friend made me. 🙂