This shop has been compensated by Collective Bias, Inc. and its advertiser. All opinions are mine alone. #OwnTheGalaxy #CollectiveBias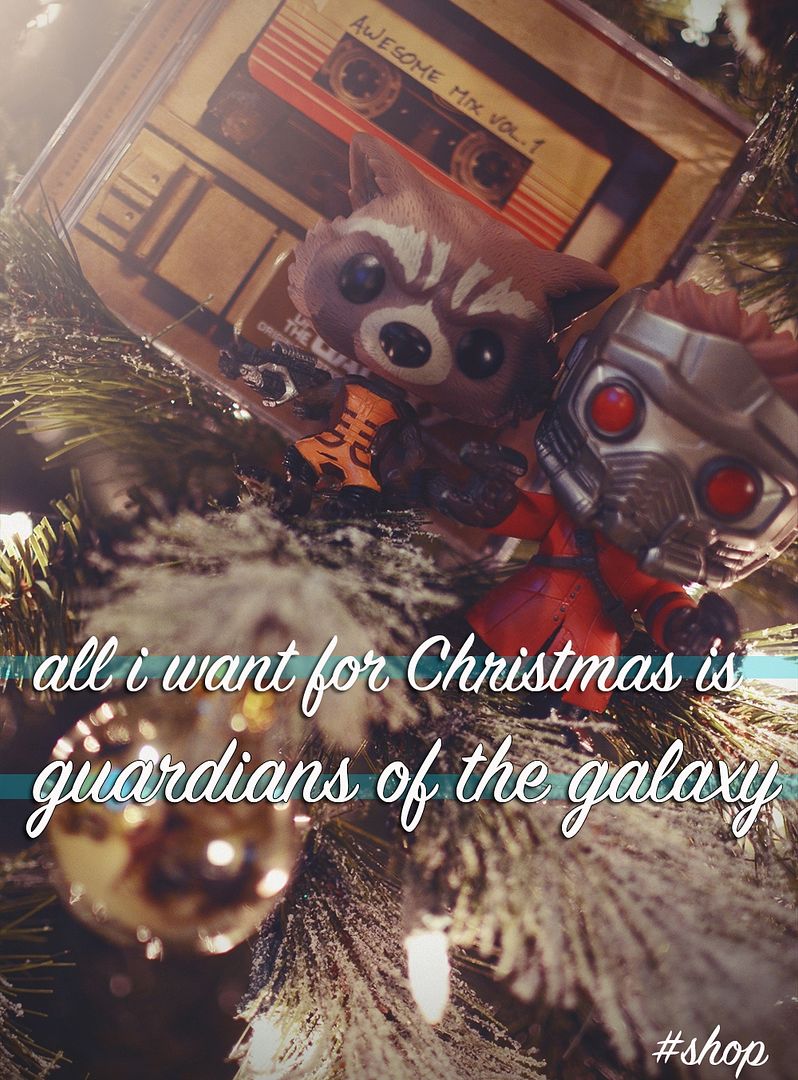 It's no secret that I am a big fan of
Guardians of theGalaxy
. You saw my Halloween costume, right? Attempting the Rocket Raccoon
makeup was my favorite part. I think I'm going to dress up as a woodland
creature every year from now on. Daniel refused to be the Groot to my
Rocket, so I had to get creative…enter Baby Groot! That little guy has been so
popular that I still can't find him in stores! No worries, though! When I
purchased the soundtrack, Rocket, and Star-Lord Pop figures at Walmart, I also placed an order for Baby Groot. He'll join his pals soon enough. But don't tell Daniel about his
gifts! My little comic book nerd will be so excited! And I decided to get
creative with the packaging, too.
I was a bit skeptical of the movie at first. When I saw the
preview, the animated characters made me think it was geared towards a younger
audience [see: Jar Jar Binks]. Rocket is small, yet feisty [ahem] and Groot is the strong, silent type. You can see how they quickly won me over! The movie is super hilarious, and the
throwback soundtrack only helps set the mood! I definitely went digging for my
walkman that same week. Also? Chris Pratt is one of my favorite comedic actors
– Parks and Rec! [Anyone remember him on Everwood? Serious days!]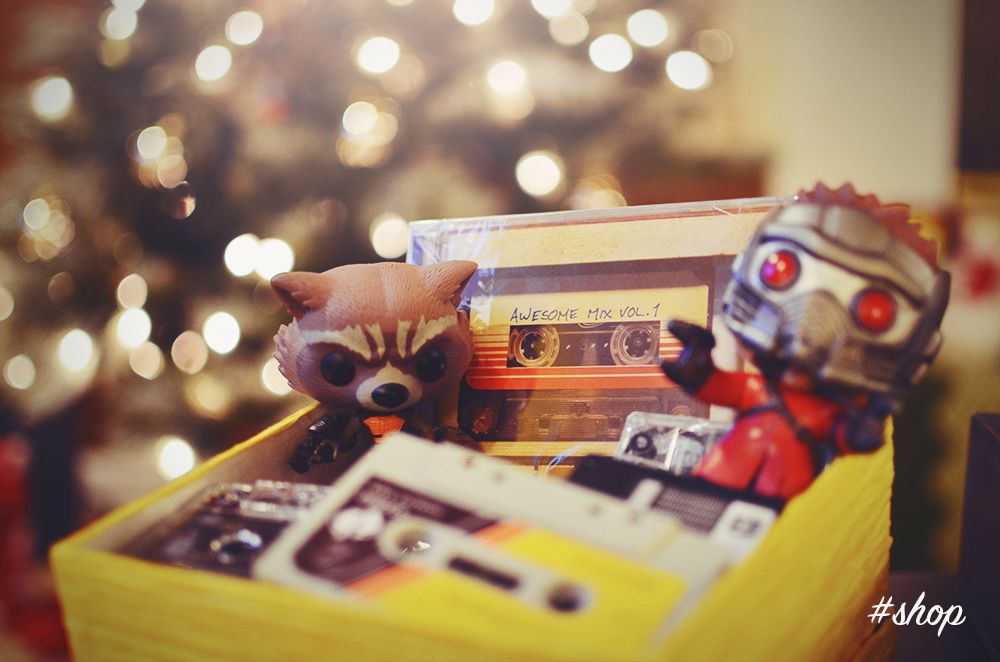 The soundtrack also reminds me of the first days of school
this year. I played the music every morning in first period while I covered an
open position at work. Students looked up at me when the "ooga chacka
ooga ooga ooga chaka" would start. "Hooked on a Feeling" – that song gets me
every time! Soon they were tapping their pencils along to the beat.
Speaking of teaching: a few months ago I wrote a
blog post
listing some great tips for teachers. I compared my jokes going over students'
heads to a scene in the movie about metaphors going over Trax's head. "Nothing goes over my head. My
reflexes are too fast. I would catch it." Watch the movie just for all of the quotes. They are good!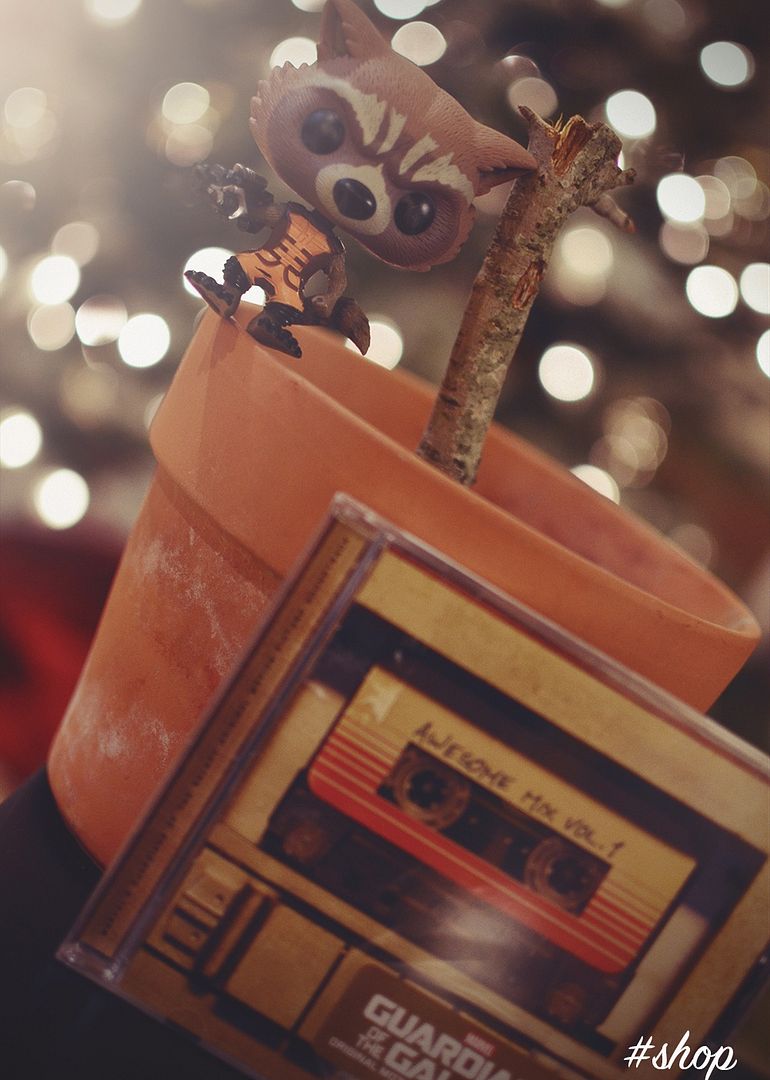 Obviously not to scale. 🙂 Rocket Raccoon and my makeshift Baby Groot.
I can't wait for the
Guardians of the Galaxy
DVD to come out
tomorrow! Daniel and I are big fans of super-hero flicks. They're our favorite
to watch together and I'm already making plans to set up a movie night! If you
plan on picking up a copy at Walmart, grab a few Christmas gifts to go along
with it. They're giving customers a $5 gift card when purchasing Disney Infinity 2.0 Groot,
Rocket, or Trax action figures [12/7-12/13].
The soundtrack can be found in the electronics section. Toys are within this display and/or near the toys/electronics sections.
If your Walmart doesn't have a specific toy you are looking for, just ask them to order it. You'll have it in your hands in no time!
Have you seen the movie? Did you absolutely love it?? 🙂
xoxo